Goldbelly | The Best Gourmet Food & Gifts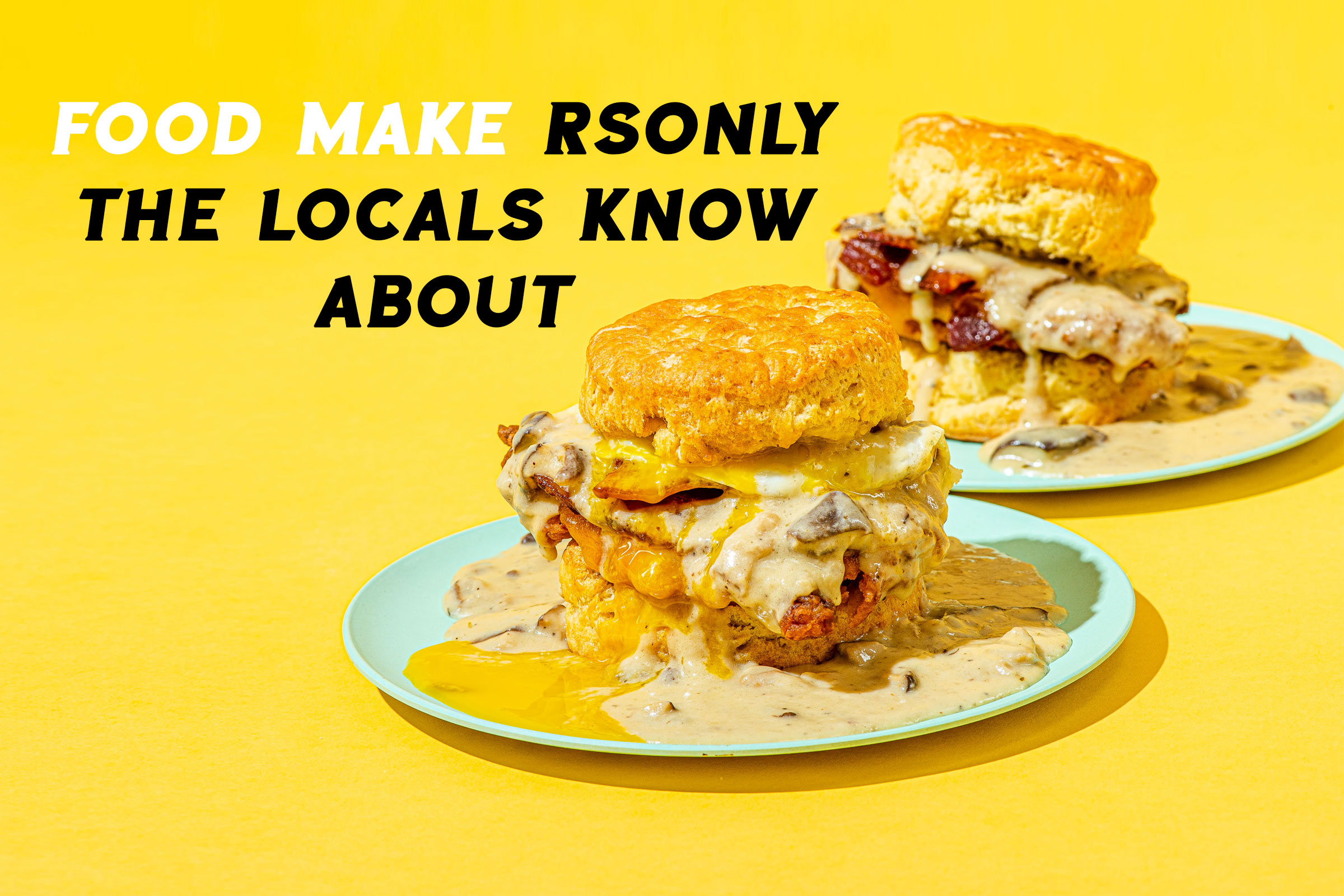 Food is more than sustenance — it's nostalgia, comfort, a common denominator in a world of difference. A bite of a tender lobster roll transports you back to road trips to Maine. The chewiness of a New York bagel beckons memories of lazy Sunday morning rituals from when you lived in the city. A whiff of a hot, gooey cheesesteak will always be associated with cheering on the Phillies with your dad.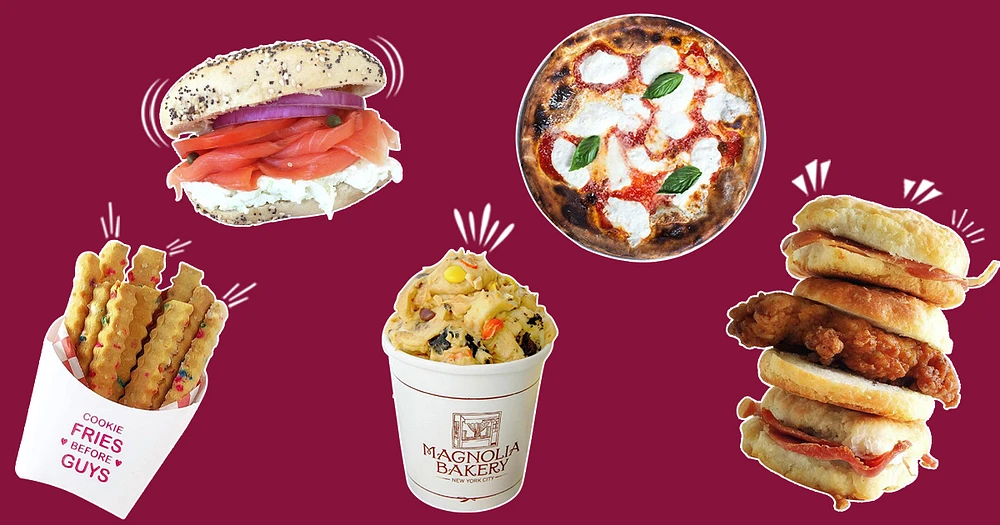 As we pack up and move on with our lives, we'll continue to crave these nostalgic bites. Whatever the connection, wouldn't it be lovely if you could experience your favorite meals from local, regional eateries no matter where you are?
It's an online marketplace offering up some of the best bites from iconic food establishments all around the United States — and it's the ultimate gift for food lovers or, honestly, yourself.
What is Goldbelly?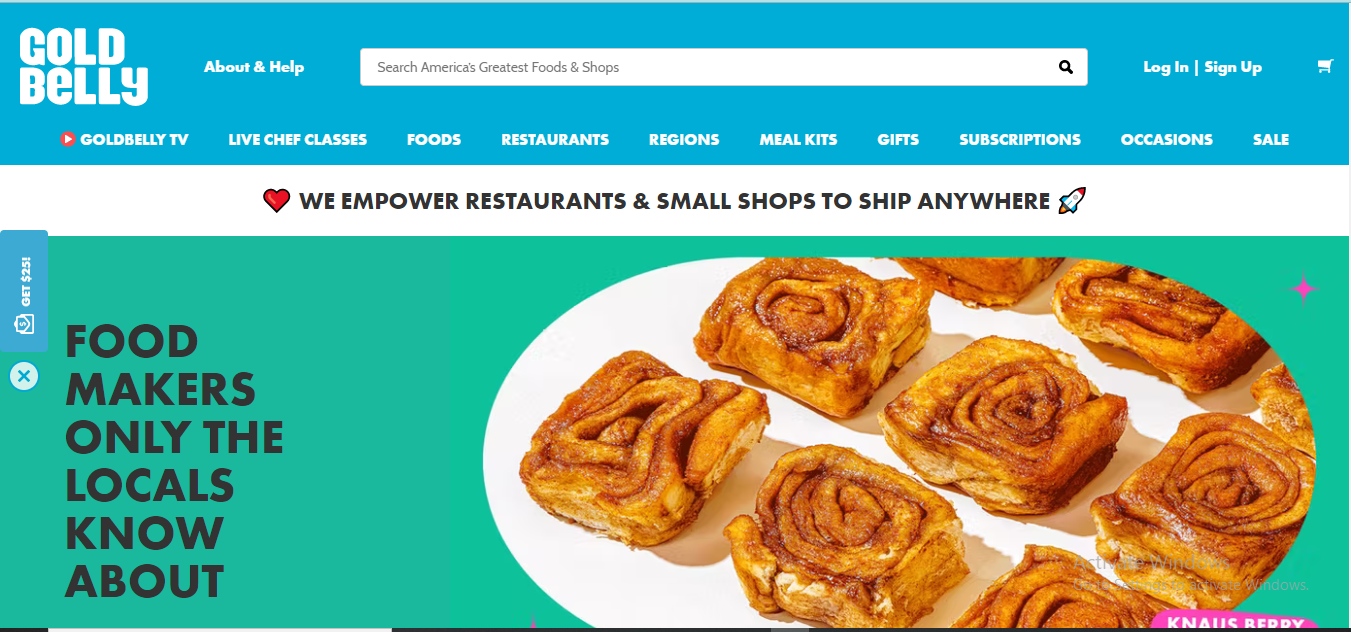 Every region has its own delicacies — Philly cheesesteaks, New York bagels, Kansas City barbecue — and Goldbelly is on a mission to make these local foods available to everyone, regardless of location.
Goldbelly partners with famous food purveyors and eateries all over the country — like Magnolia Bakery, Lou Malnati's, and Pat LaFrieda —and helps deliver some of their most popular dishes to hungry consumers nationwide. You can find everything from wood-fired pizza to saucy pulled pork and ribs and even entire Thanksgiving dinners with fully-cooked turkey and sides.
There are also meal kits and monthly subscriptions for different types of foods like pizza or bagels, as well as subscriptions to foods from different cities. All proceeds from a City Subscription go toward delivering Goldbelly care packages to frontline workers across the nation.
How Goldbelly works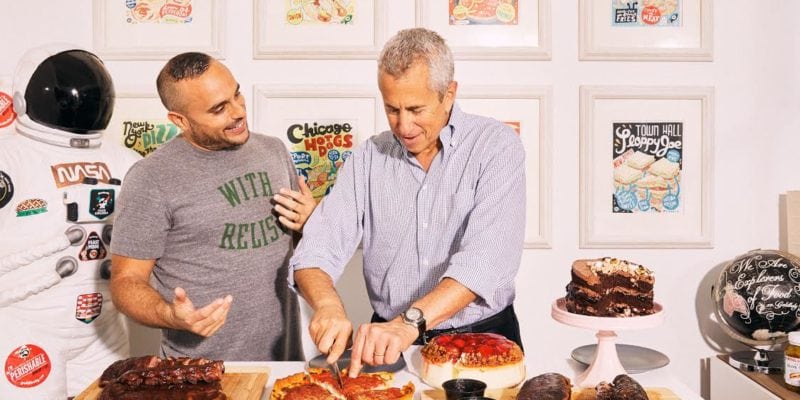 Head over to Goldbelly, and you'll find a page filled with pictures of delicious eats from all over the country. Goldbelly helps you find what you're looking for in a variety of ways. Choose by category of food, what's popular at the moment, iconic shops, or check out one of Goldbelly's curated gift guides.
Once you find what you're looking for, it's just like ordering anything else online. There is also an option to add a gift message and recipient information, which makes Goldbelly packages extra giftable. Shipping time and price is dependent on the product and where it's coming from. Since Goldbelly works with independent vendors, it's understandable that shipping varies.
Review of Goldbelly

We've tested Goldbelly on several occasions; here are our experiences.
Remi Rosmarin, reporter: "After visiting a friend in Seattle in July a few years ago, I was looking for the perfect thank-you-for-hosting-me gift.
Of course, there are always flowers, candles, and edible arrangements, but nothing felt personal enough for a friend who had gone out of her way to plan a wonderful weekend on the West Coast. As coincidence would have it, I came across Goldbelly the day after I returned. While in Seattle, my friend had mentioned her only real complaint about the city was that there are no good bagels (sorry, Seattle), so I figured, why not send them?

I perused Goldbelly's curated guide to "Best Gifts from NYC," knowing there had to be some great bagels inside. I landed on a package from Ess-a-Bagel — a New York institution and a personal favorite — which included enough bagels and fixings for six. The box cost $89.95 for six bagels, a half-pound nova lox, and a half-pound of any type of cream cheese. You can also add more cream cheese, lox, and spreads for an added price. I ordered it on Tuesday morning, and it was delivered to my friend's doorstep the next day on Wednesday afternoon.
Even though I was able to test this service for free, it's clear that Goldbelly provides a pretty good value. A typical nova bagel sandwich at Ess-a-Bagel costs $13.25, but the Goldbelly price isn't much higher, clocking each bagel and lox combo in at just about $14.20. Of course, there is also a delivery fee to consider, and you may get a heavier helping of lox and schmear at Ess-a-Bagel, but that's beside the point. This delivery brought serious smiles to an East Coast transplant who had a hankering from some New York bagels, and for that, I'd definitely gift it again."
How Does Goldbelly Work?
According to their website, the creators of Goldbelly genuinely believe that America's greatest foods are made by "passionate regional food makers and small batch artisans."
Unfortunately this means that these foods are only available to customers who can physically get to their location. Goldbelly wanted to provide both their customers and these regional food makers with a way to reach a much wider audience and get the appreciation they deserve.
To shop their website, all you have to do is choose the region from which you are interested in eating – The Northeast, The Midwest, The South, or The West – or you can choose the individual state from which you are hoping to order.
Is it worth it?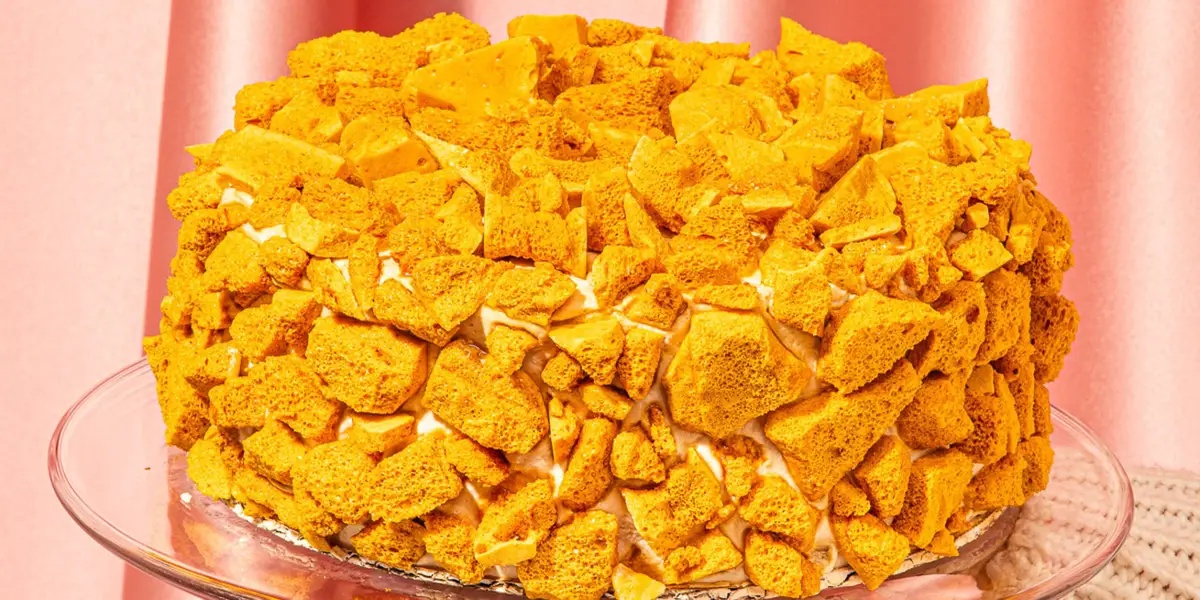 I'm not joking when I say I almost started crying when I bit into the Antico pizza. Childhood memories flooded my brain as I chewed that first slice; standing in the line to order that often overflowed onto the restaurant steps, begging my mom to let me get a San Pelligrino Aranciata, scouring the crowded dining room for an empty spot, stealing glances at the cute guys making the pizzas and blushing when my sister called me out for it, and finally squeezing ourselves between strangers to devour our perfectly crispy-yet-still-doughy pizzas.
Somehow, Goldbelly and Antico managed to deliver frozen pizzas that tasted almost as good coming out of my oven as they do at the restaurant. And the cookies were more of the same—The Grey's chocolate chip cookies had a delightful salt-to-sweet ratio, great chocolate chunks, and tasted like they'd been baked earlier that day.
While food delivery can't replace restaurant dining in the same way that a plate of food can't actually transport me to Atalnta, Goldbelly is a great second best. If you're looking for a way to support restaurants during these trying times, or perhaps searching for a temporary cure for your holiday homesickness, Goldbelly is deifnitely worth a try.
Order your favorite foods from Goldbelly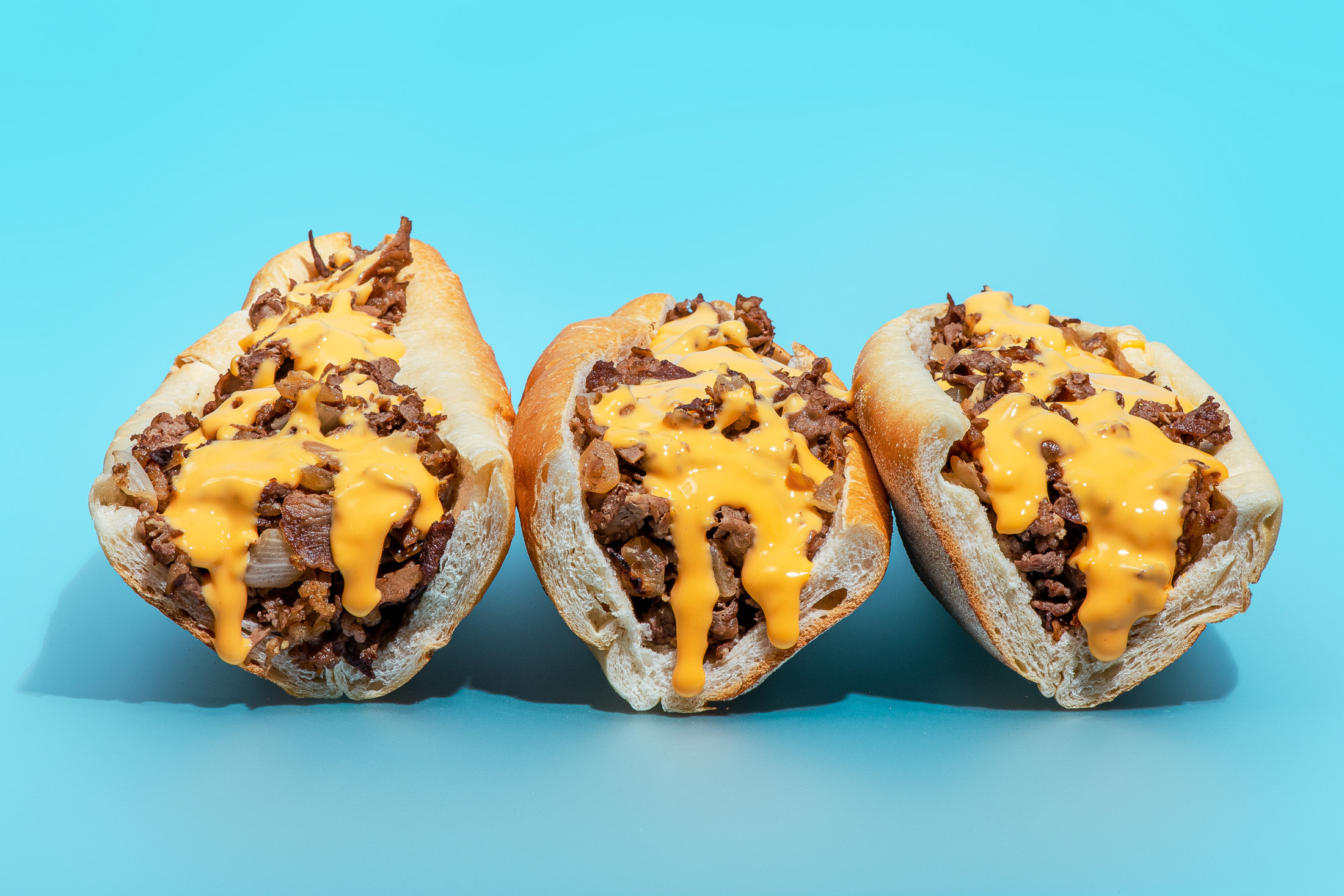 The product experts at Reviewed have all your shopping needs covered. Follow Reviewed on Facebook, Twitter, and Instagram for the latest deals, product reviews, and more.
Prices were accurate at the time this article was published but may change over time.
Highest Quality
The Goldbelly team taste-tests every single item in their assortment. Products are evaluated based on flavor, texture, aesthetic, and uniqueness before getting granted a spot in the limelight on Goldbelly. Besides, they regularly test shipping methods and packaging to ensure the optimal practices are used for each item.
Delivery
Since Goldbelly is a connection platform, they do not stock and deliver any food themselves – everything is hand-packed and shipped from the respective restaurants. The food delivery thus depends on what products you order. Some items are shipped frozen, while others arrive at you fresh. Ice packs or dry ice can be used to keep frozen food cold during transit.
Refund Policy
All items on Goldbelly are final sale and thus non-refundable. The exception is items that have been damaged during transit, or if there has been an error in the making of your order. If so, contact their customer service within 14 days of reception, and they'll find a way to compensate you.
Customer Service
Through their website (goldbelly), you can easily reach out to customer service and submit a help request. They're happy to support you in questions about existing orders, products, and more.
Note that due to local agricultural laws, many fresh items are not possible to ship to Arizona and California.
FAQS
Where is Goldbelly located?
Since 2017, the Goldbelly headquarters have been located in New York City, after 4 years in San Francisco. That said, they don't have a central storage from which they ship – products are shipped directly from the local restaurants to your doorstep, for a smoother and quicker experience.
How fast does Goldbelly ship?
The shipping time depends on the venue you order from, as well as where you live. When you enter your address at checkout, the delivery dates available are shown, together with the cost for each date. Many of the venues on Goldbelly offer next-day delivery.
Some of the venues and restaurants ship their food fresh, while others ship to you frozen – in that case, ice packs or dry ice is used to keep the items cold before they reach your door.
Even though the food can stay fresh while waiting for you to get home, it's advisable to unpack it and put it in the fridge or freezer as soon as possible.
Is Goldbelly legit?
Yes, Goldbelly is a legitimate online platform for food sellers with positive customer reviews. Goldbelly users often note the great customer service, timely delivery, and perfect condition of their orders.
Is Goldbelly food fresh?
Goldbelly sellers have to master the art of preparing their specific items in the best way possible for shipping. These sellers make sure that the food you receive is fresh and high quality.
How does Goldbelly food arrive?
Each Goldbelly seller has their own method for packaging. Every item is handmade by the foodmaker and shipped directly from their shops or distribution partners.
How do I get a refund from Goldbelly?
You cannot get a refund from Goldbelly unless there is something wrong with the order. If so, you must contact customer support at [email protected] within 14 days of your delivery.