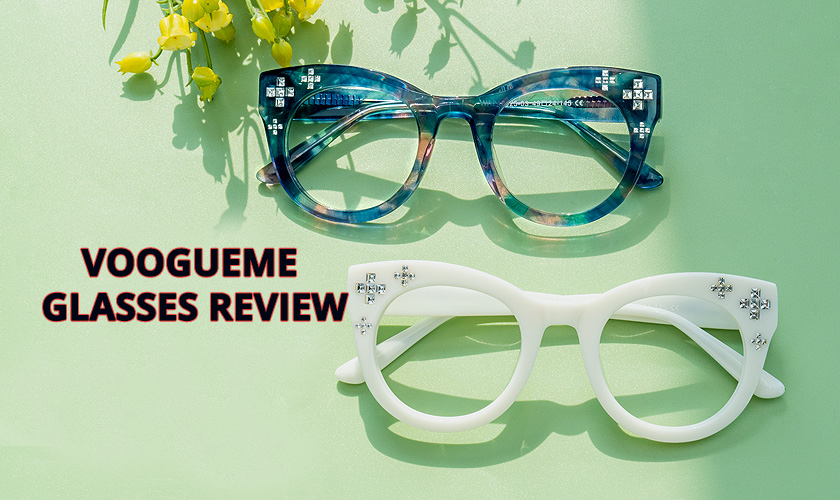 Eyeglasses are crucial for normal sight and style. Eyeglasses have become the center of fashion as many people wear them for looking good. Many companies deliver premium quality glasses which makes vision broader. Susan Chana, a woman who could not find the right pair of glasses, decided to launch her Voogueme Glasses.
The main purpose of this company is to provide economical glasses for the masses. There are many features of this brand that can be considered helpful for people with less money. The quality is excellent, the variety is wide, and the customer service is sterling. In this piece of work, we're going to find the pros and cons of this company together.

Frames:
There is an extensive amount of frames in their arsenal. You can choose them online. You can find the perfect fit for you on their website. There is also a try-on feature on their website which can help you judge the frames.
Lenses:
Voogueme provides the best quality of lenses there is. You can choose the best option according to your prescription and choice. You can decide the material, thickness, and quality of your lens yourself—multiple options for you like single vision lenses, progressive lenses, reading lenses, and non-prescriptive lenses.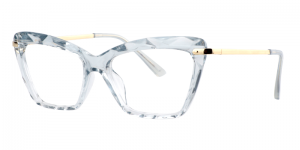 Cost:
One of the biggest benefits of buying from these companies is that they provide low-priced products. The pricing starts from a few dollars and is affordable for everyone.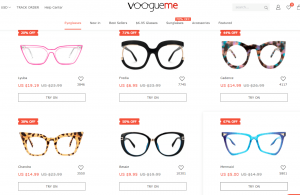 Customers Service:
The customer service of Voogueme is top-notch, and they take pride in it. From Providing affordable products to return and shipping services, Voogueme provides all of them. They also have discount offers on their products, and they also try to cover the damage if their shipment is wrong. They will give you a 30-days return offer in case your product does not suit you.
Not only this, but Voogueme also has an affiliated program for those who want to give it a shot in this industry.
The Bad-side:
Till now, we have only discussed the good things Voogueme has to offer. Now we are going to bring some light on its cons. We can start with its slow shipment; this is a fact that we can find in almost every review on the net. Customers claim that their product's shipment has been late. Not only that there have been issues in failed deliveries of products. The thing you ordered is not the thing you received.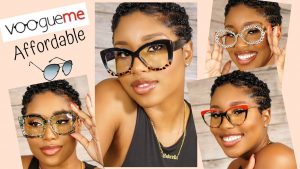 Voogueme Brags about its factory where it produces its frames. Even though they are affordable, they are very cheap looking, and the quality is very low. There have also been cases in the refund offer. When customers requested to refund their wrong orders, they discovered that the refunded products differed from what they originally ordered.
Conclusion:
The bottom line of this article is that Voogueme is also an affordable option in terms of glasses. They are not the preferred ones.