Brand24 Review: Monitor Your Social Presence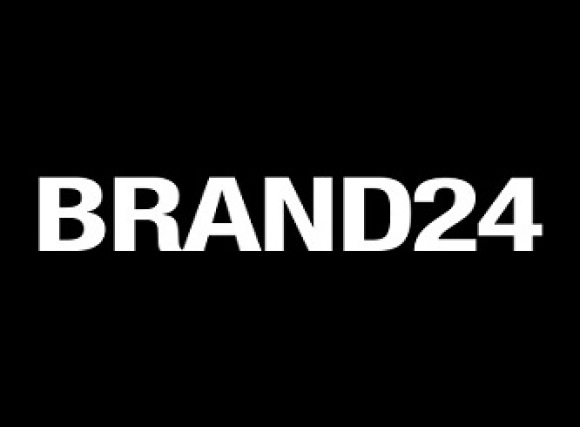 Brand24 is a social media "listening" tool that monitors social media platforms like Facebook, Twitter, and Instagram, and analyzes the web's keywords.
In addition to social media metrics like mentions and audience reach, Brand24 also gives you insight to positive and negative comments received for target keyword(s).
In this review and tutorial we'll focus on three key elements:
How to set up initial tracking and use the platform to respond to branded mentions.
How to use the platform to find non-branded opportunities like related keywords and hashtags.
How to track your biggest competitors and compare their traction on social with your own.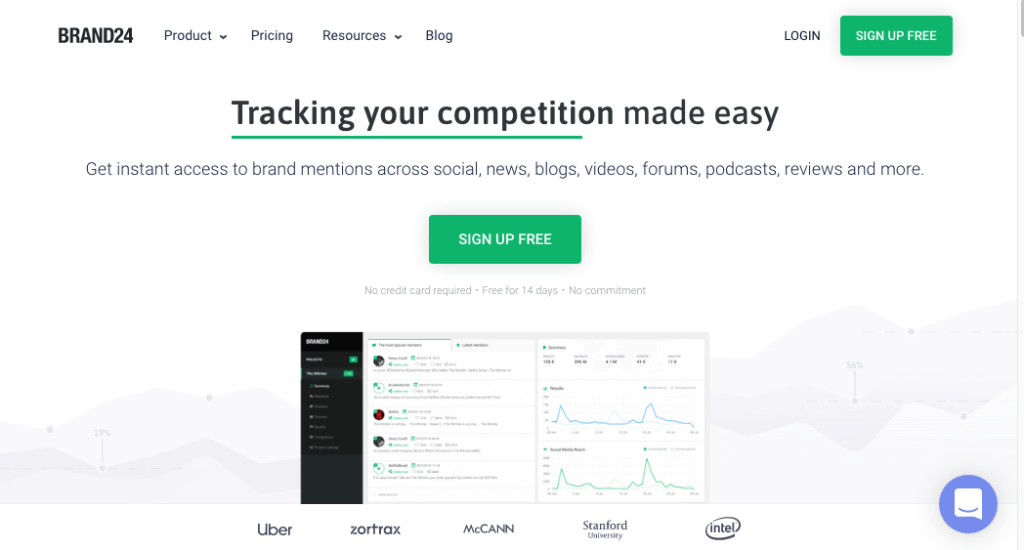 How to set up your initial tracking
To start tracking your brand, you'll need to create a project. Each project contains a keyword or group of keywords related to your brand, product or the subject you want to monitor.
For example, let's say Adam wants to set up a project for Blogging Wizard. He'll probably want to enter keywords such as:
bloggingwizard
blogging wizard
adam connell
Setting Up Projects With Brand24
The first thing you need to do after creating a Brand24 account is to add a Project.
Projects are where you enter a keyword or set of keywords for a brand, product, or topic that you want to monitor. For instance, if you sell blogging ebooks online, then your keywords might include 'blogging' and 'ebook'.
Note: You can add five keywords per Project on the "Personal" plan, but if you want to add more, you can upgrade to a higher plan like "Premium" or "Max".
Other than typing regular keywords, you can also track hashtags across Facebook, Twitter, and Instagram. Just type the hashtag (with the # symbol before the keyword) and save the Project.
Saved Projects will appear as a list on the left panel of the dashboard.
After data is generated, you can proceed to view your Project data by clicking on Summary under the Project name.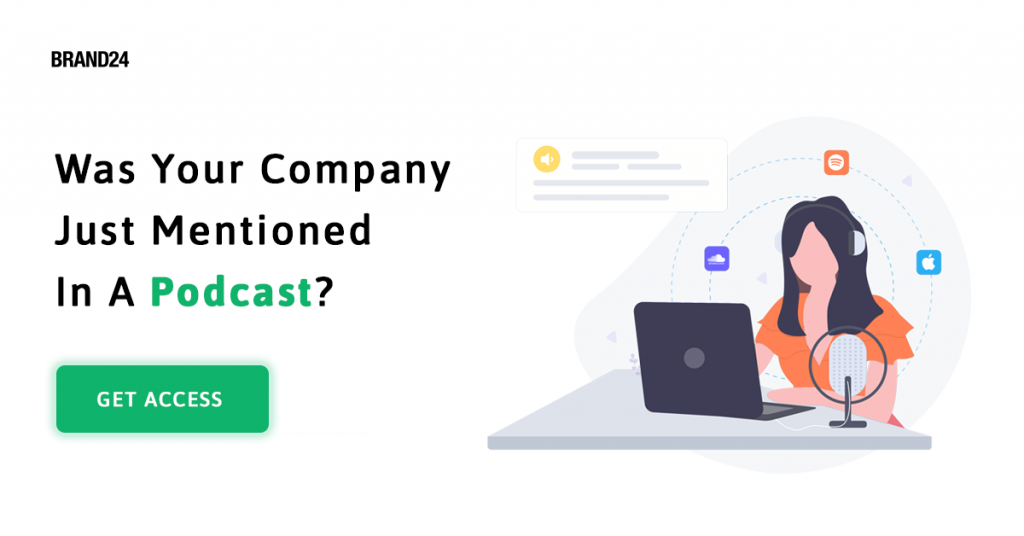 Understanding The Data
When you expand a Project on the left panel, you'll see several links: Summary, Mentions, Analysis, Sources, Quotes, and Comparison.
Here's what each of these links means:
Summary – This is a bird's eye view of your topic or keyword's presence on the web. You'll get a list of the latest mentions about your keyword, as well as a list of the top influencers for that keyword.
Mentions – This is a more detailed section to check mentions about your brand or chosen topic on the web. Other than Facebook, Twitter, and Instagram, Brand24 also scans websites, forums, YouTube, and other places on the web which are accessible to the public.
Analysis – As the name suggests, you'll see how all this social media information can be interpreted. Social media shares, mentions, and likes are all counted in this window.
Sources – This is a simple list of authors and web pages that use your specified keyword.
Quotes – A collection of direct quotes from people who use your specified keyword.
Comparison – Here you can compare two Projects.
Mentions and Sentiments
Brand24 has a feature called Mentions. This feature is great for anyone who wants to build a reputation online. The app collects all mentions of a topic/brand/product across the entire web.
On the top of the page, you'll get a line graph with the number of mentions and the overall social media reach.
You can set this to a daily, weekly, or monthly view.
There's also an option to show or hide Interactions and Sentiments from the top-left part of the graph. Interactions are either likes, shares, or comments, and Sentiments are mentions that are either negative, positive, or neutral.
There's a Sentiments slider on the right side of the screen and you can "filter" them by sliding the slider to the left (for negative), the right (for positive), or the center (for neutral).
In Mentions, you also get the most popular mentions, as well as the most popular authors who used the same keywords. Clicking the Engage button will bring you directly to the page (either on social media or a website) where the mention occurred.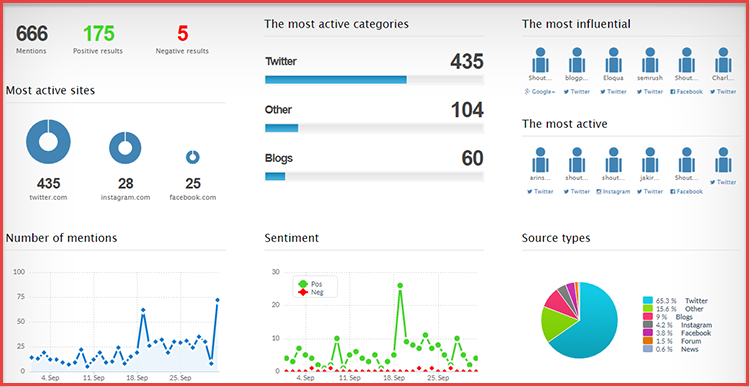 Reports and Analysis
There's no point gathering data if you don't know what to make of it. However, you don't have to take a course in statistics to figure it out.
Brand24 offers easy exporting of reports to PDF or Microsoft Excel with just one click. You can even create an infographic to present to prospective clients and advertisers.
The Analysis section is a more detailed statistics page of several metrics including social media engagement, social media reach, and the number of mentions for a keyword (including those outside of social media).
If you want to customize the frequency and content of reports sent to your email, you can do so by going to Project settings and clicking on the Reports tab. You can choose to turn off daily or weekly reports or not get any empty reports.
There's a feature called Storm Alerts which gets triggered when your mentions and social media reach spikes up to a certain percentage. You can set this to be any number, but the default is 200% for mentions and 500% for social media reach.
Brand24 Pricing
Brand24 has three subscription plans starting from $49/month:
Plus – For individuals tracking a single brand.
Premium – For professionals to engage and analyze mentions.
Max – For teams and agencies to engage, analyze and report.
You can start with a free 14-day trial to see which plan works best for you.
Being an online entrepreneur requires awareness of your audience and what they are talking about.
While not every feature in Brand24 may be vital to your business, it is still a valuable tool for monitoring the social world.
In addition to building an audience and asking them what they need, you simply need to set up this tool and keep on eye on how popular (or unpopular) you are.
If you have the funds, this is a fantastic tool for social media monitoring.
Have you used Brand24 before? What do you like about it? What can you add to this review? Let me hear your thoughts in the comments below!