Is Hostinger Good For eCommerce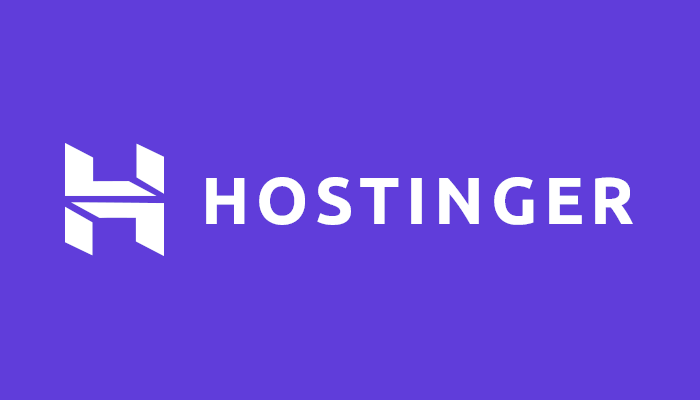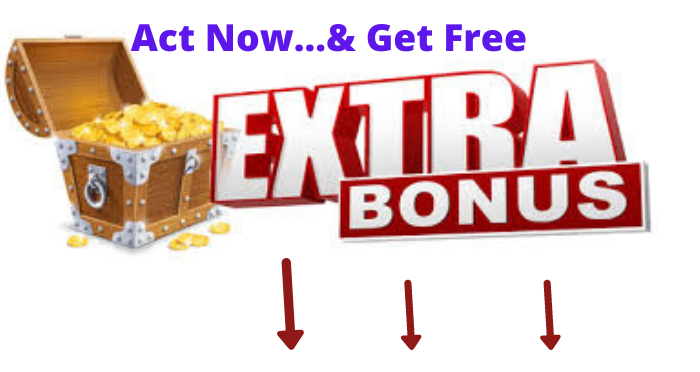 Hostinger is best known for its affordable prices and wide variety of features, but it does have some drawbacks worth considering.
Looking for a hosting provider can feel like a daunting task. There are so many options out there, and they all look pretty similar on the surface.
But our team has done the deep digging to uncover the strengths and weaknesses of each provider.
Overall, yes – we do recommend Hostinger if you're after cheap hosting that still performs. It has great WordPress onboarding, provides both Windows and Linux hosting, and offers support in multiple languages.
Hostinger isn't for everyone, though. The main problems with Hostinger are its poor uptime, and the fact it doesn't offer dedicated hosting.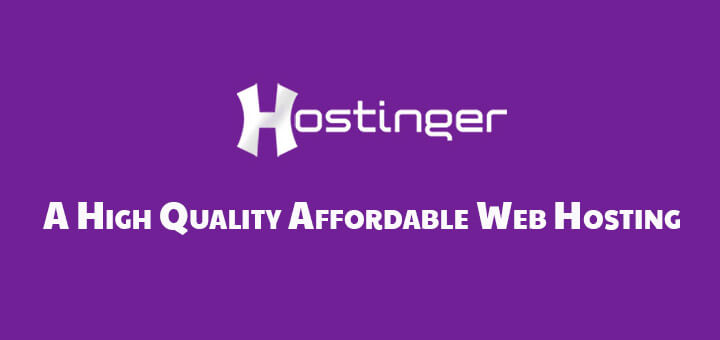 Unlimited or free services don't mean anything if your site can't stay online.
Our site with Hostinger had fast speeds, great support, and more.
Let's see what else do they excel in.
1) Fast Load Time – 356 ms
Fast page loading times are vital for any website user's experience with a site.
Have you ever tried to open a web page only to get stuck waiting for the site to load for what seems like ages?
We all have.
Moreover, you probably didn't stick around for long. If a website takes more than three seconds to load, 30%+ of people abandon it.
Hostinger boasts servers in the USA, Asia, and Europe (UK). Each is reportedly connected to a 1000 Mbps connection, which ensures that loading times are stable.
How did they fare in our tests?
Hostinger delivered an average page loading time of 356 ms over the past 12 months.
Hostinger Page Speed Apr. 2020 – Mar. 2021
Hostinger average speed | See stats
Even though they have shown slower speeds this year, they're still faster than most of the other hosts we've reviewed.
2 ) 30-Day Money-Back Guarantee
Hostinger offers tons of different payment options like Visa, Paypal, Mastercard, Discover, Bitcoin, Maestro, American Express, and JCB.
They also offer a 30-day money-back guarantee. So you can try them out and get your money back if the performance or experience is sub-par.
Be aware that not all products are refundable, and some products have special refund terms, according to Hostinger's Refund Policy. We'll save the details for the cons section below.
3) Multilingual Customer Support
Customer support can either make or break a web host.
If your site is down for some reason and you're unable to get in touch with a customer support person ASAP, you might lose out on a ton of sales.
Hostinger doesn't disappoint. The company offers a multilingual customer support team, live chat, and they integrated Intercom as their main support system.
Live chat is only accessible if you're logged into a Hostinger account, though. We're glad that Hostinger offers live chat, but it would make more sense if they offered it to everyone.
Accessing the live chat is extremely easy. Once you've logged in there is instantly an icon in the bottom right corner of the page.
We asked some technical questions and got knowledgeable replies backed up by links from the customer support rep.
However, it took a while to get the replies (they had an approximate 30 minutes waiting time…)
Hostinger live chat
Hostinger also has a huge knowledge base with articles that are short and comprehensive, and you can find guides, information, and answers to questions by yourself. They also have tutorials (everything from website building to SEO) that include gifs and images on how to do things.
Users can search for articles or choose between three categories in the knowledge base:
4) Free Website Builder and Domain Name
Hostinger includes a free website builder (although the popular website builders are better) in their services with any plan you choose. There are tons of different templates to choose from, too.
Hostinger website templatesOnce you've chosen a template, you can customize everything on your pages using the Hostinger website builder.
In addition to the website builder, free domain names are also available with Premium and Business web hosting plans, which will save you a bit of money in the long run.
If you need more than one domain, you will have to pay extra. More on that later.

5) Easy to Use Interface
Hostinger offers a modern, easy-to-use interface where you can find everything you need in one location.
That way, you can track logins, update billing information, manage your domains, and monitor emails from your dashboard.
The control panel isn't a traditional cPanel, but large icons make it simple to find exactly what you need and when you need it.
Hostinger dashboardSome advanced users might miss cPanel, but for beginners who are still finding their way around – this version is great for getting a website up and running.
6) Unlimited Features With Premium and Business Plans
If you sign up for one of the top two Hostinger plans, you'll gain access to unlimited email accounts for free.
Managing those accounts right from the control panel means that there's no guesswork about spam filters, usage, and more.
You can set up autoresponders, enable or disable accounts, and forward emails sent to a customer's domain.
Bandwidth and databases are unlimited for most plans, the exception being the "Single Web Hosting" plan.
With the latter you'll be limited to 10GB of disk space, 100GB of bandwidth, one MySQL database, and one email account.
7) Industry-Standard Pricing Tricks but Still Affordable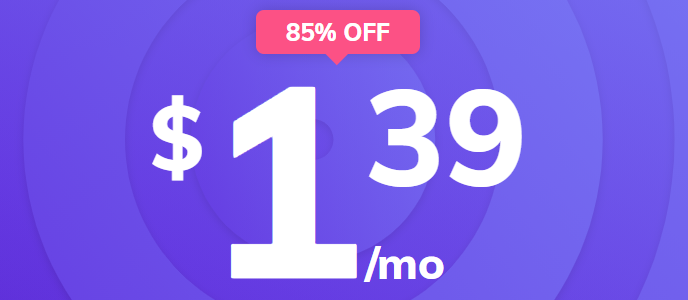 Many web hosting companies promote their prices in a false light. Hostinger is one of them, but they are more transparent about it than many others.
For example, if you want to take advantage of the awesome $0.99 per month deal for Single Shared hosting, you'll have to commit to Hostinger for 48 months. After those 4 years, your renewal cost will jump up to $2.99/month.
If you're willing to commit to the same web host for four years, then it's an incredibly good deal for that amount of time. It could save you quite a lot compared to most other hosts.
Hostinger Billing Period
A low price usually means some compromises have been made in quality, but in Hostinger's case, the service they offer is actually quite good compared with most web hosting service providers.

There's a lot to love about Hostinger's loading speeds, support quality, and features.
Unfortunately, no perfect web host exists and Hostinger, like other hosts, has some flaws. The trick is figuring out which flaws you can live with and which ones are the deal-breakers.
We weigh up the pros and cons of this European hosting provider
Looking for a hosting provider can feel like a daunting task. There are so many options out there, and they all look pretty similar on the surface. But our team at Website Builder Expert has done the deep digging to uncover the strengths and weaknesses of each provider. We've spent hours researching and cross-referencing their respective features, and have been helping regular people – not tech experts – get online for 10 years. 
If you're considering using Hostinger as your hosting provider, read on for the expert verdict. But first, a quick summary:
Best for Discounted Prices
4.1out of 5Types of Hosting
4.5 out of 5 starsHosting Features
5 out of 5 starsDisk Space
2.5 out of 5 starsUptime
3.5 out of 5 starsHelp and Support
3.5 out of 5 starsValue For Money
3.7 out of 5 starsTry Today
Do we recommend Hostinger?
Overall, yes – we do recommend Hostinger if you're after cheap hosting that still performs. It has great WordPress onboarding, provides both Windows and Linux hosting, and offers support in multiple languages.
Hostinger isn't for everyone, though. The main problems with Hostinger are its poor uptime, and the fact it doesn't offer dedicated hosting.
Hostinger Pros
WordPress plans: a strong onboarding experience on most WordPress plans ensures great ease of use 
Both Windows and Linux hosting available: in addition to conventional Linux plans, Hostinger also offers Windows hosting on VPS plans
Multilingual customer support: Hostinger's customer support agents are available in many languages, and are stationed all over the world
Affordable hosting plans: starting from $0.99, with extremely cheap discount prices for new users
Hostinger Cons
Low uptime percentage: held up to industry standards, Hostinger's uptime guarantee just can't compete
No dedicated plan: Hostinger doesn't offer any dedicated hosting plans
No phone support: while the customer support options that Hostinger does have are robust, this provider doesn't yet offer over-the-phone support
Hostinger in Brief
Hostinger was founded in Lithuania in 2004, and reached the one million user milestone in 2011. Since then, Hostinger has grown to include a number of subsidiary companies; powered by data centers in seven countries, the company and its affiliates now serve over 29 million users, with over 10,000 new signups every day.
Hostinger Review: At A Glance
Overall Score
3.7 stars out of 5
Overall ranking
Ranks #7 out of 15 web hosts
Best for…
Discounted prices
Basic shared features
1 website
1 email account
Weekly backups
100GB bandwidth
10GB storage
Worst feature
Low uptime: 99.91%
Hosting types
Shared, VPS, cloud, WordPress
Pricing
$0.99 – $129.95 per month
Security
Free SSL certificates
Two-factor authentication
Support
24/7 support
Live chat
Email
Knowledge base
Tickets
So Far, So Good?
If Hostinger is making a good first impression, feel free to explore its website for a bit to see if anything catches your eye. We'll wait!Yes! I Want to Visit Hostinger NowGo to the top 
Reliability and Performance
No web host can guarantee 100% uptime. That being said, you'll want to aim for something in the 99.97-99.99% range, which equates to between 50 and 150 minutes of downtime per year.
Now, Hostinger has a lot of strengths, but we'll be honest: uptime isn't one of them. Hostinger only scored two stars out of five for uptime, which is pretty disappointing.
Why the low score? Well, this provider guarantees 99.9% uptime, which translates to about 7 hours and 53 minutes of downtime per year. Of course, that figure represents the worst case scenario, but ideally you'd like to avoid the possibility of more than 1-3 hours of downtime per year.
According to Hostinger's server status reports, its overall uptime for the last 30 days (at time of writing) was 99.937%, which is pretty in-keeping with its guarantee of 99.90%.
Why Does Uptime Matter?
As you weigh up Hostinger's strengths and weaknesses, you might be wondering how much a less-than-stellar uptime will matter for your specific site. Uptime is especially important if you're hosting an ecommerce site, because the more downtime you experience, the less sales you'll be able to make. Good uptime matters across the board, but we say it should be a make-or-break factor for ecommerce sites.
HostGator has the best uptime out of all the hosts we've reviewed. If uptime is important to you, we recommend you skip Hostinger and check out HostGator instead.Need more ecommerce advice?
Types of Hosting and Features
Hostinger offers four different types of hosting: shared, WordPress, cloud, and VPS. Shared and cloud hosting are the cheapest and most beginner-friendly options, WordPress hosting is excellent for blogging, while VPS (Virtual Private Server) hosting is best suited for larger sites that demand more resources.
Hostinger scored 4.5 stars out of 5 for types of hosting – it missed out on full marks because it doesn't provide dedicated hosting.
Hostinger Hosting Types: Quick Look
| Shared | WordPress | Cloud | VPS | Dedicated |
| --- | --- | --- | --- | --- |
| ✔️ | ✔️ | ✔️ | ✔️ | ❌ |
Think of each hosting type like an umbrella. Underneath each, there are different plans you can choose from to best accommodate your site's needs. Features vary across plans, but we've broken down the highlights of each below.
Hostinger Shared Plan Features
Shared plans are the cheapest, easiest way to host a website. Hostinger's shared plans are secure and user-friendly, and the more advanced elements will be taken care of for you.
| | | | |
| --- | --- | --- | --- |
| | Single Shared | Premium Shared | Business Shared |
| Email | One account | Unlimited accounts | Unlimited accounts |
| Bandwidth | 100 GB | Unlimited | Unlimited |
| Backups | Weekly | Weekly | Daily |
| Free domain | No | Yes | Yes |
| Secure Shell (SSH) access | No | Yes | Yes |
Do You Need Shared Hosting?
Shared hosting is affordable and easy – perfect for starting out! See if Hostinger's shared hosting features tick your boxes.Yes! I Want to See Hostinger's Shared PlansHostinger not quite right? Discover the Best Shared Hosting Services in our helpful list of the top 8 providers
Hostinger WordPress Plan Features
Hostinger's WordPress plans are also run on shared servers, and offer the same ease of use and affordability.
| | | | |
| --- | --- | --- | --- |
| | Single WordPress | Premium WordPress | Business WordPress |
| Email | One account | Unlimited | Unlimited |
| Bandwidth | 100 GB | Unlimited | Unlimited |
| Automatic backups | No | Weekly | Daily |
| Free domain | No | Yes | Yes |
| SSH access | No | Yes | Yes |
We've seen a lot of positive comments about Hostinger's WordPress onboarding for customers, so you can also expect considerable ease of use when you sign up for a WordPress plan.
Do You Need WordPress Hosting?
WordPress comes with its own set of needs, which is why an optimized WordPress plan is a good idea. See what Hostinger has to offer today.Yes! I Want to See Hostinger's WordPress Plans
Whether you're a WordPress newbie or an experienced developer, pick from the 8 Best WordPress Hosting Providers to give your site the best start in life
Bluehost is a top WordPress host – find out which one suits your needs the most in our Hostinger vs Bluehost comparison
Hostinger Cloud Plan Features
While shared plans mean multiple websites sharing one server, cloud plans mean that your site is hosted in the cloud – a service that exists on multiple servers. 
All of Hostinger's cloud hosting plans include a dedicated IP address, a free domain, and unlimited bandwidth. Here's where they start to differ:
| | | | |
| --- | --- | --- | --- |
| | Business Startup | Business Professional | Cloud Global |
| Websites | 300 | 300 | 300 |
| SSD storage | 40 GB | 80 GB | 200 GB |
| RAM | 3 GB | 6 GB | 16 GB |
| CPU Cores | 2 | 4 | 8 |
Do You Need Cloud Hosting?
Every Hostinger cloud hosting plan comes with a free domain, unlimited bandwidth, and a dedicated IP address. Pick your perfect plan today!Yes! I Want to See Hostinger's Cloud PlansLooking for flexible hosting? Feel free to browse our carefully curated list of the Best Cloud Hosting Providers to find your perfect match!
Hostinger VPS Plan Features
VPS hosting creates a virtual environment that imitates a dedicated server – meaning you get many of the benefits of dedicated resources, but at a lower price. 
Hostinger's VPS plans come with a custom control panel, auto installers with popular web scripts and operating system templates, and 128 GB RAM per server. Hostinger's VPS plans are categorized by the amount of CPU (Central Processing Unit) power given to the server, shown in the "vCPU" boxes below. Plans are also differentiated by increasing amounts of memory, storage, and bandwidth:
| | | | | | | |
| --- | --- | --- | --- | --- | --- | --- |
| | 1vCPU | 2vCPU | 3vCPU | 4vCPU | 6vCPU | 8vCPU |
| Memory | 1 GB | 2 GB | 3 GB | 4 GB | 6 GB | 8GB |
| Storage | 20 GB | 40 GB | 60 GB | 80 GB | 120 GB | 160 GB |
| Bandwidth | 1000 GB | 2000 GB | 3000 GB | 4000 GB | 6000 GB | 8000 GB |
Do You Need VPS Hosting?
Hostinger's VPS plans offer scalability and power, but are they right for you? Explore its plans to find out.Yes! I Want to See Hostinger's VPS PlansFind out which providers offer the most power in our comparison of the Best VPS Hosting Providers 
What About Dedicated Hosting?
Hostinger's shared, WordPress, cloud, and VPS plans all offer an excellent array of features. But if you've had experience with other hosting providers, or have been shopping around for a while, you might be wondering where Hostinger's dedicated plans are.
This is one major drawback of Hostinger: it doesn't offer dedicated hosting, which most other providers do. Of course, this will only make or break your decision if you're looking for a dedicated plan, but it's also an important factor if you want to start on a shared or VPS plan, and still want the possibility of eventually scaling up to dedicated.
Dedicated hosting plans are generally regarded as the next step up after VPS. They're a lot more expensive, and best suited to very large business and ecommerce sites. If you think a dedicated plan might be for you, you can check out our ranking of the best dedicated hosting providers to learn more.
Don't Need Dedicated Hosting?
Great! Hostinger could be perfect! Head to its website to explore its hosting types in more detail.
Hostinger Pricing
No Hostinger review would be complete without a close look at its price plans – discounts are Hostinger's standout strength, after all!
32% of people we surveyed named "features" as their deciding factor when choosing a provider, while "pricing" took second place with 27% of the vote. This is ideal, since Hostinger excels in both categories, giving it a value for money score of 3.7 out of 5.
Hostinger Pricing Need-to-Knows
Hostinger has multiple plans across all its hosting types, as well as different subscription lengths, which also affect the price. It has a 30-day money back guarantee, and prices start at a very affordable $0.99 per month. Here's a quick look at Hostinger's cheapest starting prices, which usually reflect a 48-month subscription:
Shared hosting – Single plan: $0.99 per month
WordPress hosting – Starter plan: $2.99 per month
Cloud hosting – Startup plan: $9.99 per month
VPS hosting –  1vCPU plan: $3.95 per month
You can see why we labelled Hostinger as best for discounted prices!
How Does Hostinger's Pricing Work?
Given the large array of hosting types and features, every Hostinger plan comes at a different price. Hostinger's prices are very competitive with the rest of the industry, ranging from $0.99 to $129.95/month.
We know what you're thinking – why such a huge range? Well, Hostinger is no different from other hosting providers in its use of temptingly low introductory prices. The more time you commit to during your first purchase, the more money you save – but only on that first purchase. This is worth keeping in mind at checkout.
For example, that initial $0.99/month only applies when you buy the Single shared plan for four years in advance, which means you pay a total of 99 cents x 48 months = $47.52 at checkout. 
What Subscription Lengths Does Hostinger Offer?
Don't worry – you don't have to commit to four years up front! You can choose to pay in advance for either: four years, two years, one year, or one month, and prices will vary accordingly. We recommend purchasing one year in advance, because it's not too much of a commitment, and you'll still save some money.
This range of subscription options means you have tons of choice over which pricing plan suits you best. Here's an example – below is a breakdown of the pricing options you get for the Single Shared plan alone.
Single Shared Plan Subscription Details
| | 1 month | 12 months | 24 months | 48 months |
| --- | --- | --- | --- | --- |
| Regular price/month | $9.99 | $9.99 | $9.99 | $9.99 |
| Sale price/month | ❌ | $2.99 | $1.59 | $0.99 |
| Renewal price/month | ❌ | $5.99 | $3.99 | $2.99 |
| Setup fee | $4.99 | $0 | $0 | $0 |
| Total price (using sales price) | $14.98 | $35.88 | $38.16 | $47.52 |
It's worth noting you can also choose to add paid extras to your basket, including daily backups, Hostinger's SEO toolkit, and priority support.
We've broken down Hostinger's ranges in the table below, which shows both the introductory price of one year paid in advance, and the renewal price of one year paid in advance.
Hostinger Pricing Summary
| | | |
| --- | --- | --- |
| Hosting Type | Introductory Price | Renews At |
| Shared | $2.99-$6.99/month | $5.99-$10.99/month |
| WordPress | $5.99-$10.99/month | $9.99-$13.99/month |
| Cloud | $12.99-$64.99/month | $23.99-$95/month |
| VPS | $4.95-$45.95/month | $9.05-$72.75/month |
Hostinger also offers a 30-day money back guarantee that applies to all of its plans. This is pretty standard throughout the hosting industry, but still a major plus.
Also, if you're a student, you're eligible for Hostinger's 15% student discount. You can access the discount code by verifying your student status through Student Beans for free.
Did You Spot a Price Plan You Liked?
Hostinger has some amazing discounts for new customers, meaning you can get hosting for as little as $0.99/month. Which plan will you pick?Yes! I Want to Visit Hostinger Now
Looking for a bargain? Compare over 50 deals in our guide to the cheapest web hosting providers
A great web host doesn't have to cost the world. Discover the best web hosting providers in our carefully researched list
And, if you're already sold on Hostinger's benefits – and want to know more about how much it's going to cost you – check out our guide to Hostinger pricing for just that
Security
Hostinger's Business shared plan includes a free SSL certificate, which is ideal for small businesses looking to keep their clients' data safe.
Hostinger used to make you pay for SSL unless you chose the Business shared plan, but the good news is that now you get a free SSL certificate – even if you choose the cheapest Single shared hosting plan!
Having to purchase basic-level SSL separately from a hosting plan is uncommon. However, if you want to upgrade to more enhanced security, then Hostinger is no different from competitors by charging an additional cost.
The SSL Certificate Activation is the standard SSL certificate that comes free with some other hosting providers, while the Comodo PositiveSSL Certificate is an enhanced security measure that would cost an extra fee with any hosting provider. The Comodo certificate is best for ecommerce, because it inspires trust in customers who will need to input personal information on your site. We'd recommend the standard SSL Certificate Activation for smaller, more personal sites.
Hostinger has also recently enabled two-factor authentication for its users, which means you can use both your email and phone number to identify yourself as the owner of your account. Two-factor authentication adds an additional, manual layer of security to every account.Further information
Learn more about How to Secure a Website with our detailed guide
Customer Support
Hostinger offers robust customer service options, including a knowledge center, 24/7 live chat, email, and support tickets. We scored Hostinger a respectable 3.5 stars out of 5 for its help and support.
One of Hostinger's stand out support features is that its customer support team is multilingual, and equipped to field questions from all over the world.
But Hostinger's standout offering is its extensive library of how-to articles. These cover everything from creating a dropdown menu to duplicating a page in WordPress.
But however impressive these tutorials are, Hostinger is still lacking a necessity when it comes to customer support: a phone number. This provider does not offer support over the phone, which can be frustrating if you find live chat a little impersonal. Hostinger plans to implement in-house phone support sometime in 2020, but until then, their 24/7 live chat is the next best thing.
Don't worry if you can't find Hostinger's live chat on its website – chat support is only available to Hostinger users who are signed into their account.
If you think Hostinger might be a good provider for your site, don't let its lack of phone support put you off. "Phone support" actually tied for last place when we asked users how they would best like to receive support – live chat won with 32% of the vote, followed by email with 26%.
Hostinger users also speak highly of the support services it does offer. One user named Kay talks about being "really impressed with how quick the response was to my query and how quickly it was resolved," while a small business site concludes that Hostinger's support team "is not just clued up, but genuinely interested and motivated in helping with the challenges that face everyone in this industry."
Sarah, another Hostinger user, explains how its support has helped her grow her freelance business:
"The online chat customer support service has been incredibly quick and efficient in helping me with a couple of initial issues in my new account. I truly appreciate the amazing level of support for me as a newbie. It is very reassuring and positive to have such responsive and friendly support, making life easier for a new freelancer setting up in business with so many other things to organize as well as a website. Thank you so much, Hostinger Client Support Team!"
Does Hostinger's Support Tick Your Boxes?
If Hostinger's multilingual cusotmer help team sounds like the perfect support for your site, check out hostinger today.Yes! I Want to See Hostinger
Additional Products
Windows VPS Hosting
Windows hosting is the best (and often the required) type of hosting for websites that use other Windows tools or languages. Windows servers are the major alternative to popular Linux servers, which all of the Hostinger plans we've previously discussed are run on.
It's a lot more difficult to find a Windows hosting provider than a Linux hosting provider, but Hostinger offers both.For more information about Windows hosting, you can read our review of the 5 best Windows hosting providers
Email Hosting
Email hosting is the service that literally operates email servers. It works independently from website hosting, and enables your site to use domain-specific email addresses, such as [email protected]. Having domain-based email addresses lends your site credibility, and if you're running an ecommerce site, it gives customers another reason to trust your business.
Minecraft Hosting
This last one might be the most niche. Hostinger offers Minecraft hosting, which enables users to play the popular video game on a multiplayer server. You can choose from five different plans, all of which include instant setup, a mobile app, and automatic off-site backups.
Hostinger Review: Final Thoughts
Great value for money and a strong selection of features make Hostinger a competitive choice on the market. However, low uptime percentage and no dedicated hosting plans are definite drawbacks to consider before making your decision. 
Overall, we awarded Hostinger 3.7 stars out of 5 – it's not the best host on the market, but we were impressed with its affordable prices and hosting features. If you're after cheap hosting, and don't mind a lower uptime guarantee, Hostinger is a safe bet!
If you don't want to compromise on uptime, or if you know you're going to need a dedicated plan, then try HostGator – not only does it rank first in our research for uptime, but it also earns the coveted title of best dedicated hosting provider.
Are You Ready to Try Hostinger?
Hostinger provides affordable discount prices along with feature-rich plans, but is it right for you? Take a closer look!Yes! I Want to Visit Hostinger Now