EverlyWell at home lab tests review
Are you experiencing symptoms that are out of the ordinary? And do you want to get answers fast? 70% of all medical diagnoses are based, at least partially, on lab tests. But we all know that doctor consultations and any medical testing done at the doctor's office or a clinic can be time-consuming and just a general hustle. And expensive at that. EverlyWell eliminates all of that with its range of home testing kits delivered straight to your door, a service that empowers you to stay on top of your own health. In these EverlyWell test reviews, we are going to explain how this system works, what the company offers, and ultimately, whether it is legitimate and effective.
We are going to determine this by looking at the brand's credentials, processes, and perhaps most importantly the much-telling reviews from existing customers because your health is the most important thing you possess and it should be taken seriously.
About EverlyWell Tests
Avid watchers of ABC's Shark Tank might recognize EverlyWell which has appeared on the reality TV show in 2017 when founder and CEO Julia Cheek secured investment from Lori Greiner. Julia, a Harvard Business School graduate, founded the company in 2014 following a six-month-long struggle of diagnosing a condition that she was suffering from at the time.
After subjecting herself to endless tests, she was hit with an unexpected and very high medical bill which has opened her eyes to a problem in the system and a gap in the market which she soon filled with EverlyWell.
Texas-based EverlyWell is an at-home consumer health testing company that provides testing kits for over 30 various areas of health, from a food sensitivity test to STD kits and even a Covid test. Conveniently and affordably, with prices ranging from $49 to $259.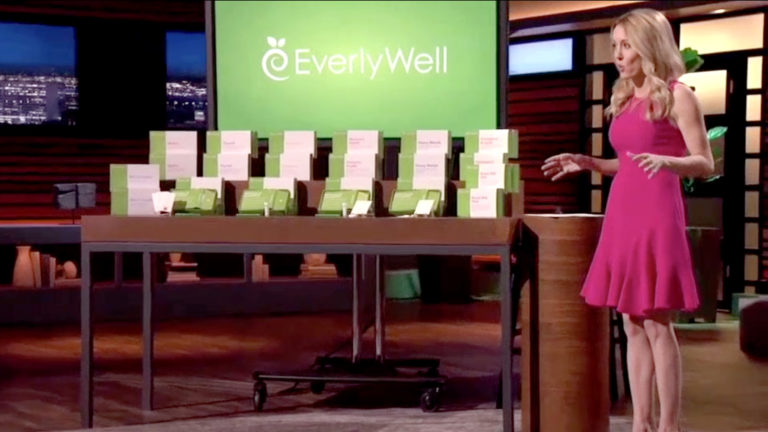 Test kits are delivered to your doorstep and after you register your testing kit online, you then collect your sample – whether that's spit, urine, or a small blood sample depending on the given test – and it is sent via pre-paid shipping to a laboratory that is certified under the Clinical Laboratory Improvement Amendments of 1988 (CLIA) regulations.
That means that these labs have obtained both federal and state certification, meet high precision and accuracy standards and subject themselves to regular inspections from third parties.
When analyzed, your results are then available digitally within five business days from the time the lab receives your sample. And while conventional lab results can be confusing to anyone that's not an expert, EverlyWell makes sure that their results are conveyed in a way anyone can understand. However, a traditional format is also available if you wanted to share your findings with your physician.
Every step of the testing process is reviewed, overseen, and approved by a registered physician and the network of laboratories used are often the very same that clinics and doctor's practices use if you were to have a traditional test done.
And similarly, the clinically-validated test kits themselves are on par with the traditional sample collecting methods in terms of accuracy and reliability, including intravenous blood tests.
Pros
Affordable pricing compared to traditional lab tests, with prices starting at $49
Wide variety of different tests available
Membership subscription available, providing one test of your choosing per month
Delivered to your home
Results available digitally in a few days
Easily understandable results
Testing overseen and reviewed by a registered physician
Lab testing conducted in CLIA-certified laboratories
Available in retailers such as Target, Walgreens, and CVS Health
Clinically validated – tests have been found just as reliable and accurate as traditional sample collection methods
Cons
Not available outside of the US
Not available in New York due to regulations, with the exception of the Covid-19 test
Does not offer tests for children and minors
EverlyWell Men's Health Test Review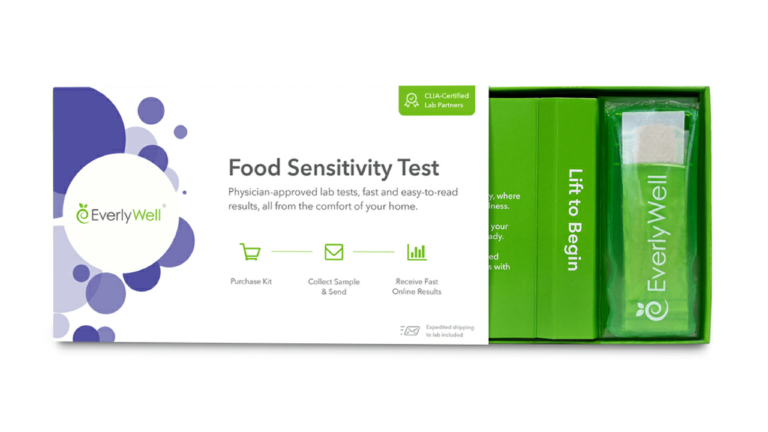 If you're a man (or have a man in your life) experiencing symptoms like weakness, fatigue, muscle pain, mood swings, sleep disturbance, or low libido, Everlywell's Men's Health Test might be the way to go. This test focuses on determining a man's overall wellbeing. It does it by measuring the levels of four key hormones which have the biggest impact on a man's overall health. These hormones are:
Cortisol – the main stress hormone which also affects energy levels as it regulates the release of glucose
Free testosterone – the main sex hormone which regulates sex drive, muscle mass, and strength
Estradiol – the main type of estrogen which plays a role in male fertility by helping with fluid balance in the testicles
DHEA – helps with producing other hormones, including testosterone and estrogen
The testing is done via a saliva sample which is then analyzed to uncover any potential imbalances of these four hormones which could have an effect on your life and be responsible for any of the unusual symptoms you have been experiencing.
Upon receiving your test results, EverlyWell offers some suggestions for lifestyle changes, all of which are based on the individual's results and scientific evidence. However, looking at some of the reviews on the brand's website, several previous customers have expressed that they never received such suggestions which was a disappointment.
Another complaint which we've come across more than once was the price of the kit. At $199, it is at the higher end of the spectrum and customers have questioned its value for money as it doesn't test a whole lot, solely four hormone levels. Hence, the question remains – why is this particular test kit so pricey?
EverlyWell Women's Health Test Review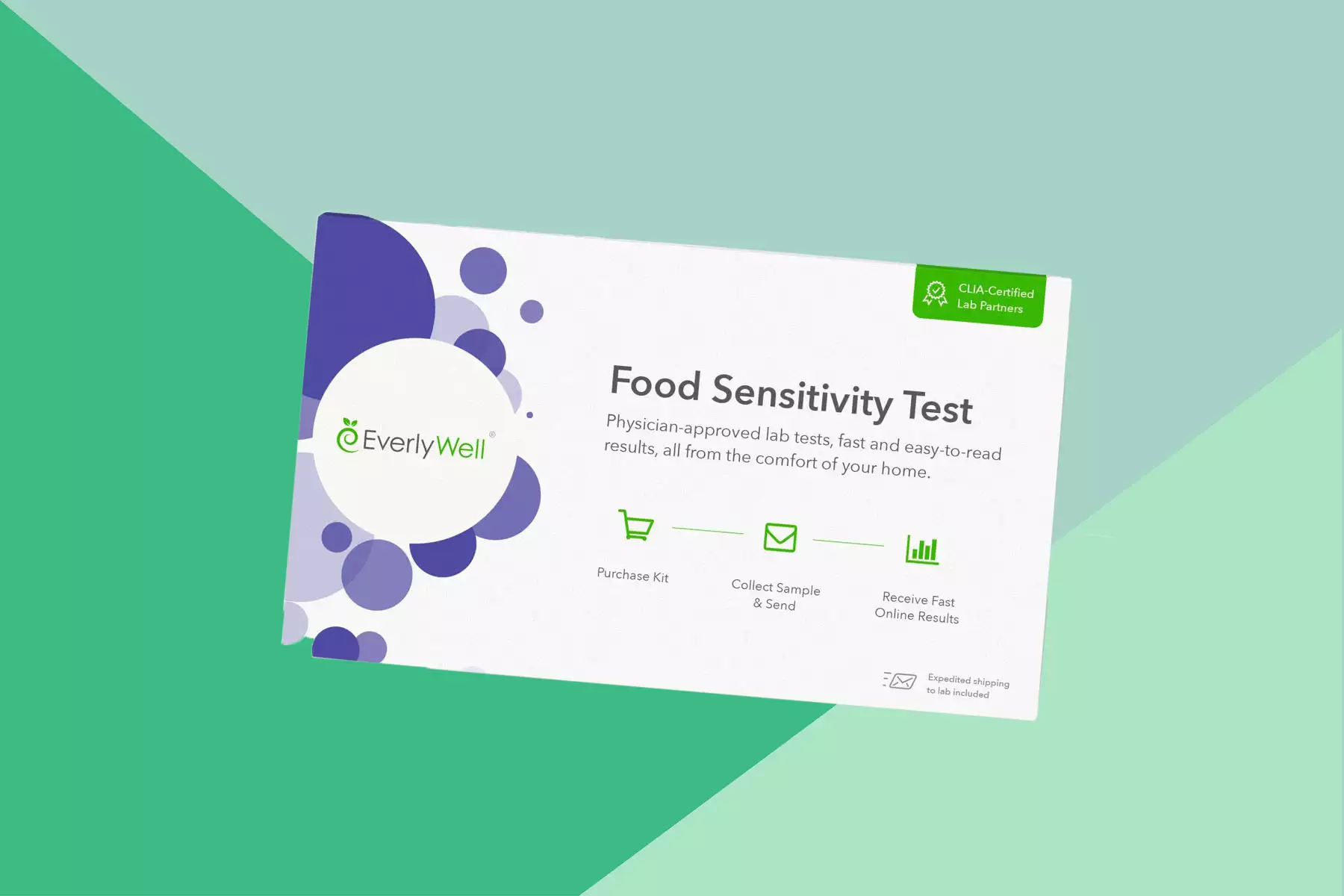 Similar to the men's test, Everly's Women's Health Test is designed for women experiencing symptoms related to changes in the menstrual cycle, mood, metabolism, libido, and sleep. It determines a woman's overall health based on measuring key hormone levels.
Only this version is more comprehensive as there are 10 of those key hormones being evaluated, as well as one antibody. Turns out that women are indeed far more complicated than men. These hormones are:
Estradiol – the main form of estrogen produced by the ovaries that are responsible for ovulation and the health of a woman's sexual organs
Progesterone – helps to maintain a pregnancy and lining of the uterus
Luteinizing hormone (LH) – responsible for ovulation and normal ovary function
Follicle-stimulating hormone (FSH) – responsible for the growth of follicles in the ovaries which contain a developing egg and are the source of estrogen and progesterone
DHEAS – responsible for the production of other hormones such as estrogen and testosterone
Cortisol – the main stress hormone which also affects energy levels as it regulates the release of glucose
Thyroid-stimulating hormone (TSH) – considered the most sensitive marker for screening for thyroid diseases and conditions
Free T3 – produced by the thyroid gland, levels of which fluctuate when a thyroid gland is under or overactive
Free T4 – a predominant hormone produced by the thyroid gland, levels of which fluctuate when a thyroid gland is under or overactive
Free testosterone – contributes to libido, as well as maintaining muscle and bone strength and normal metabolic function
Thyroid peroxidase antibodies – can bind to thyroid enzymes, suppressing thyroid function. They are elevated in a condition called Hashimoto's disease.
This test is also more comprehensive by collecting two separate samples, both saliva and a blood sample by a finger prick sample collection method. And despite doing so much more than the men's version, the test kit retails for the same price of $199 and largely receives good feedback from satisfied customers.
However, please note that this test is more time-consuming as you are asked to collect both of your samples twice – once on days 3 or 4 of the menstrual cycle and then again between days 19 and 21 of your cycle.
EverlyWell Vitamin D Test Review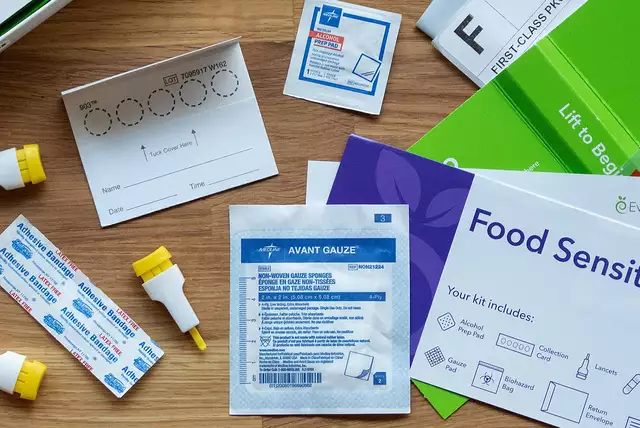 One test on the cheaper end is the Vitamin D Test, measuring the levels of vitamin D levels, selling for $49. Deficiency of vitamin D is quite common, especially in people that are not exposed to the sun very often as that is the main source of the vitamin. However, it can also be found in fatty fish such as salmon, tuna, or mackerel, as well as cheese, egg yolk, and beef liver.
Vitamin D keeps our bones, teeth, and muscles strong and healthy and supports the body's immune system. Deficiency can cause symptoms such as fatigue, weakness, and joint pain.
This test involves a blood test and therefore a blood sample collecting method of a finger prick. This leads us to pretty much the only downside of this test which is more to do with the actual sample collection. As customers have found it hard to gather the amount of blood required and target it exactly where the drops are supposed to fall on the testing strip.
EverlyWell Food Sensitivity Test Review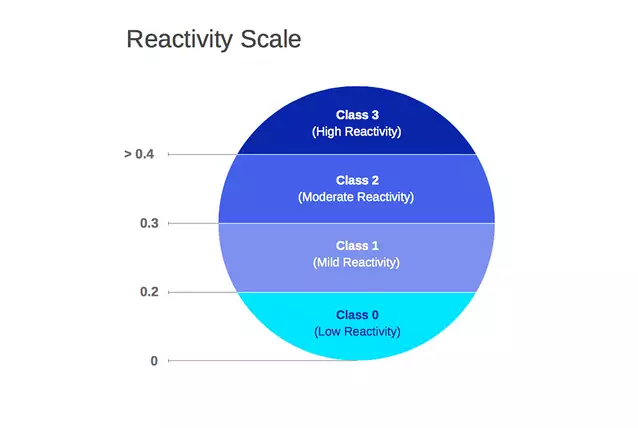 Everlywell's Food Sensitivity Test evaluates your immune response to 96 different foods to determine any food intolerances that might be giving you symptoms. This test is perfect for those that experience food-related physical symptoms such as bloating, indigestion, headaches, and stomach pain.
This test measures your Immunoglobulin G (IgG) reactivity to 96 foods, including a variety of fruits, dairy, spices, seafood, and more, based on blood tests, with blood collected via the finger prick collection method.
IgG is an antibody found in humans which is the most common type of antibody found in blood circulation and if there is a higher reactivity detected, then there's a possibility that particular food might be behind your symptoms.
It is recommended to use this information in an elimination diet where you remove the food for a certain amount of time and then re-introduce it while keeping track of any reactivity or developments. However, EverlyWell makes it very clear that this is not a food allergy test and it cannot determine or diagnose lactose intolerance, celiac disease, or any other food allergies.
A few customers have found the results too vague and unclear, especially given the amount they had spent on it. This kit will cost you $159 but if you are willing to pay $100 extra and want to learn more, EverlyWell also offers the Food Sensitivity Comprehensive Test which provides food sensitivity testing on a broader set of foods, which is 204 in total.
This test is also ideal for people who regularly eat a variety of cuisine and could therefore be exposed to a wider range of food sensitivities.
EverlyWell Sleep and Stress Test Review
Have problems with getting a good night's sleep and don't know why? Helping you to determine what the cause of your night unrest may be is what the EverlyWell Sleep and Stress Test is for, selling at $199.
We all know that sleep is very important for giving us energy. However, if we do not get enough sleep the consequences can be far greater than simple fatigue. It can also lead to serious conditions such as depression or even diabetes. Sleep deprivation can lead to an increase in insulin resistance, in turn leading to a rise in blood sugar levels which can result in diabetes, a blood sugar disorder.
With this in mind, it is very important to keep your sleep in check. This testing is done on a urine sample so the testing kit comes with a urine-collecting cup. Then levels and fluctuations of four of the most critical sleep and stress hormones are measured including:
Cortisol – the main stress hormone which also affects energy levels as it regulates the release of glucose
Cortisone – a steroid hormone produced by the adrenal glands which can be converted into cortisol, both serving similar functions
Melatonin – the main hormone of the sleep-wake cycle
Creatinine – a byproduct of muscle metabolism which gets excreted in the urine by the kidneys, used as a control to make sure that other markers being tested are not reported inaccurately from kidney filtration problems
EverlyWell Customer Review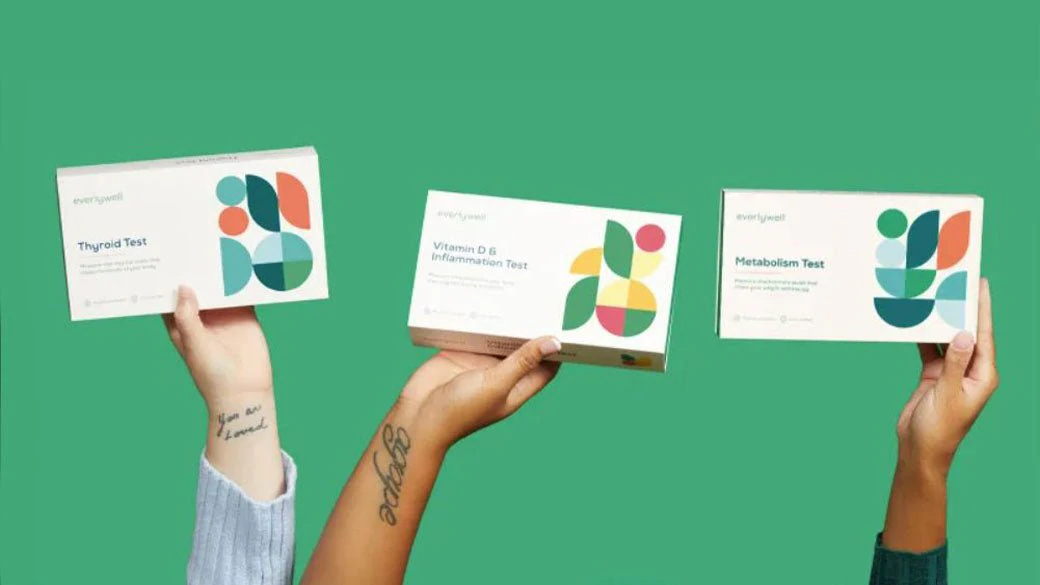 Throughout this EverlyWell test review, we have tried to illustrate some general criticisms of the individual products according to customer reviews. The feedback from existing customers varies from test to test, however, what's consistent across the board is that the majority of customers were incredibly happy with the service.
Most testing kits have a rate of 94-99% of existing customers that would recommend the product to a friend. Here is a little taste of what customers had to say:
"I knew something was up with my body but my doctor wouldn't listen. I took it into my own hands and here we are! My doctor is shocked"
"If you want to find out what foods are causing you problems, or why, this is not the test for you. Do not mistake intolerance or allergy for "sensitivity". My results came back with zero-high reactivity foods, one moderate and four milds… of which all were in the lower percentile to even make a difference. Meaning, the test will not help me determine what foods create digestive issues for me, etc, etc"
"I know I don't feel right and when meeting with a doctor it's hard to explain exactly what's off without them needing to run 100 panels. This test sounded like it addressed some of my biggest concerns so I took it and got results that so point out things are off that I can use to have a pointed conversation to go fr there."
How to Sign Up for EverlyWell Test

EverlyWell offers a membership called Control, in celebration of taking control of your own health, which entitles you to one qualifying test (usually ranging from $49 to $99) of your choosing every month for a fee of $24.99 per month. It also gives you a discount on all the other, more expensive tests.
Where to Buy EverlyWell Tests
EverlyWell tests are available for purchase on the company's website, as well as the below retailers:
Amazon
CVS
DoorDash
Kroger
Target
Walgreens
EverlyWell Shipping and Return Policy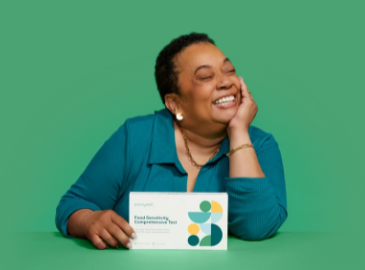 Shipping
Shipping fees and return shipping to the lab for testing are included in the kit's price. You should expect to receive your order within 2-8 business days after it's been shipped.
Returns
EverlyWell cannot accept any unused returned kits, therefore if you've received your testing kit and do not wish to use it anymore, it is advised you dispose of it. However, if you've placed your order and it has not yet shipped, you are still eligible for a full refund. If 30 days or less have passed, you are eligible for a refund, minus $15 per kit to cover shipping. Orders placed over 30 days are not eligible for any refund.
EverlyWell Coupon Code and Discount
Sign up to receive news from EverlyWell, some of which include the occasional promo code. At the moment, the website offers a wheel spin for every new subscriber which can win you an EverlyWell discount, receiving anywhere from 10-50% off in your inbox. And enjoy a 20% discount on food sensitivity tests, women's health, and men's health tests with EverlyWell promo code RINGIN.
EverlyWell Contact
If after reading this in-depth EverlyWell Test review you still have some questions that were left unanswered, feel free to get in touch directly with the company which will be happy to help with your query. Contact them via:
Contact form at the company's site
Facebook
Instagram
Twitter
LinkedIn
EverlyWell Test: Editor's Verdict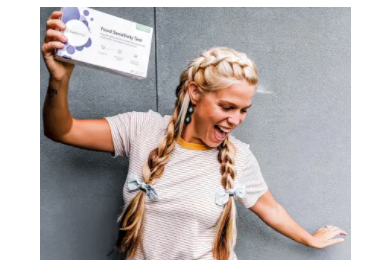 Now, that we've looked at Everlywell's tests, qualifications, procedures and customer reviews in this thorough EverlyWell Test review, all that is left to do is answer the one million dollar question – is the company worth your money, and would we recommend it? The answer is yes.
However, bear in mind that these tests are not meant to replace a visit to the doctor's office. It is rather taking initiative and control over your health and taking that first step. You are always advised to discuss your test results with your healthcare provider.
If you are looking for other healthcare brands, consider reading our reviews of Get Roman, Persona Nutrition Vitamins and Pique Tea.
EverlyWell Frequently asked questions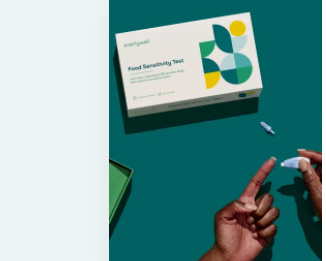 Is Everlywell legitimate?
Everlywell can help provide customers with valuable information about their health in a quick, easy, and convenient way.
The company uses CLIA certified laboratories. This means that its tests undergo regular quality checks and that its laboratories undergo regular inspections.
However, it is important to note that Everlywell tests should not replace a consultation with a doctor. The service offers a convenient way for a person to quickly and easily take control of their health, but a doctor needs to know about any serious concerns a person has about their health and well-being.
How accurate are Everlywell tests?
For some tests, such as the food allergy test, there are studies that questionTrusted Source the accuracy of the results. It is advisable for people to be aware of that when using at-home tests, as the quality may not be the same as that of tests that people undergo in a hospital laboratory.
Other factors — including human error, fasting, and medication use — can also produce false-negative or false-positive test results.
How long does it take to get test results from Everlywell?
Test results are usually ready online within 5 business days. When test results are ready, Everlywell sends an email to the customer to let them know. A person can view their results using their Everlywell account.
Everlywell also claims to comply with the Health Insurance Portability and Accountability Act of 1996. This means that it will not share a person's medical information with anyone else without consent.