Farfetch Designer Luxury Fashion for Men & Women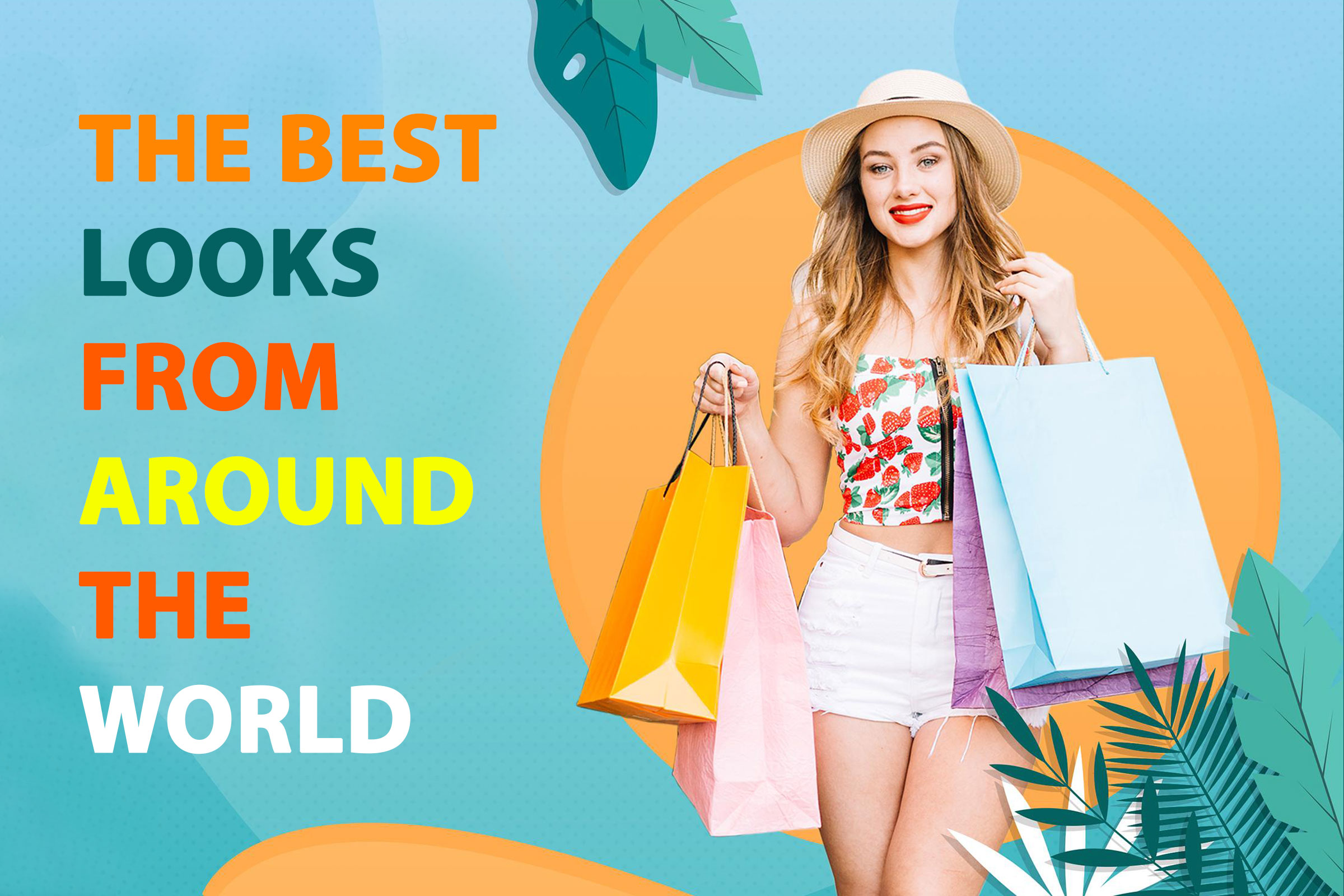 Getting authentic luxury clothing pieces can sometimes be challenging: the fashion industry is full of counterfeit products. However, a few online stores offer high-quality genuine, luxury clothing items. Farfetch is one of the reliable fashion retailers that have earned a good reputation for being trustworthy online stores that sell luxury clothing items. Our Farfetch review will give you the ins and outs of this e-commerce store, the top-selling products on their site, discounts, promotions, reviews from customers, and more. In turn, this will allow you to decide if their products are worth adding to your wardrobe.
If you are asking yourself: What is Farfetch? It is a luxury online clothing store founded in 2007 by Jose Manuel Ferreira Neves. The online store offers products from over 1300 luxury brands worldwide. They only work with the best brands and boutique partners.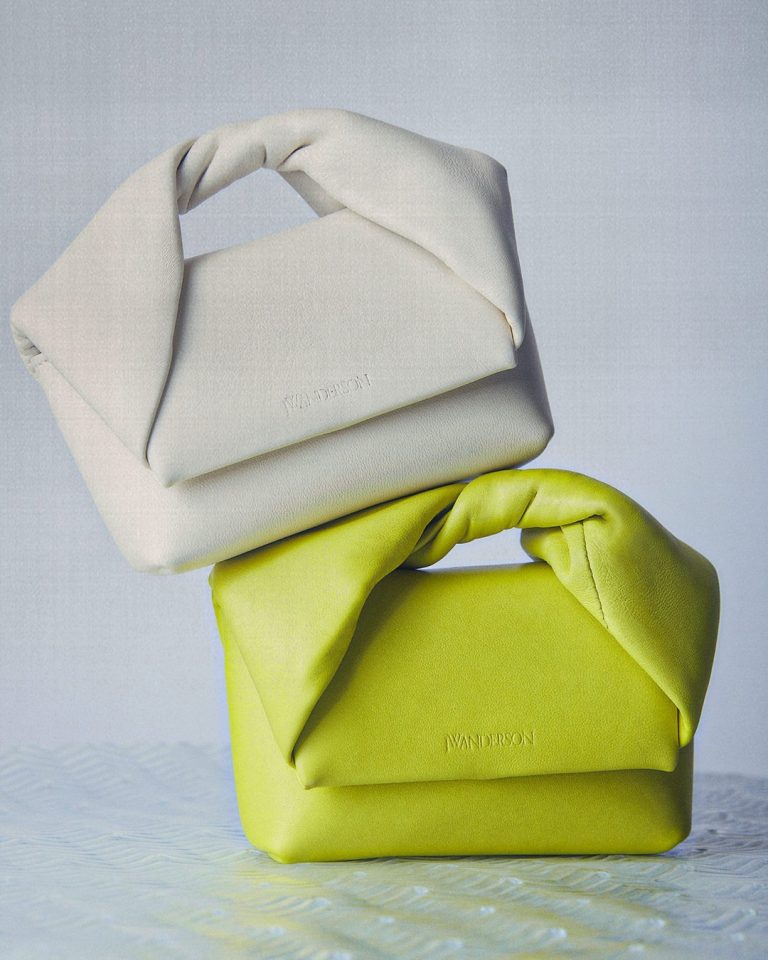 When it launched, the company only sold items from 25 boutiques, but it has grown to be among the top online platforms offering luxury clothing items over the years. In 2010, the brand opened its first headquarters in Los Angeles, California. Later in September 2018, Farfetch launched its IPO in NYC.
This British-Portuguese luxury fashion retail platform offers products from top-rated fashion brands like Gucci, Versace, Burberry, Fendi, and Balenciaga. The company is known for being up to date with the latest fashion trends and offering curated designer products. Although Farfetch is solely based online, it has partnered with Chanel to create a retail experience for its consumers.
Farfetch is among the world's leading brands with a massive following on social media platforms. It has over 3.6 million followers on Instagram and more than 266k followers on Facebook. The company believes in empowering individuality, thus connecting creators, curators, and consumers.
Pros
Offers stylish and trendy fashion products from over 1300 luxury clothing brands for men, women, and children
Customers can return fashion items free of charge
Their Farfetch Second life category allows you to use store credits to get used fashion products
The packages are environmentally friendly
Farfetch products are very accessible and shipped to more than 190 countries globally
Their site is user-friendly site and easy to navigate
Cons
They don't offer 24/7 customer support service
No live chat feature
You cannot return customized items
Farfetch Clothing Review
With a wide range of men's, women's, and children's fashion products, Farfetch clothing company is the go-place for those seeking fashion items from luxury brands. The user-friendly site makes it easy for customers to explore the different products that Farfetch offers on their e-commerce platform. Customers can explore the site by designer, type of clothing, sustainability, and aesthetics.
Farfetch carries clothing in different categories, including dresses, jackets, beachwear, tops, and trousers. They also sell accessories, bags, shoes, and jewelry. The company seems to have everything you need in one platform. We will highlight their best-selling clothing and shoes for men, women, and children.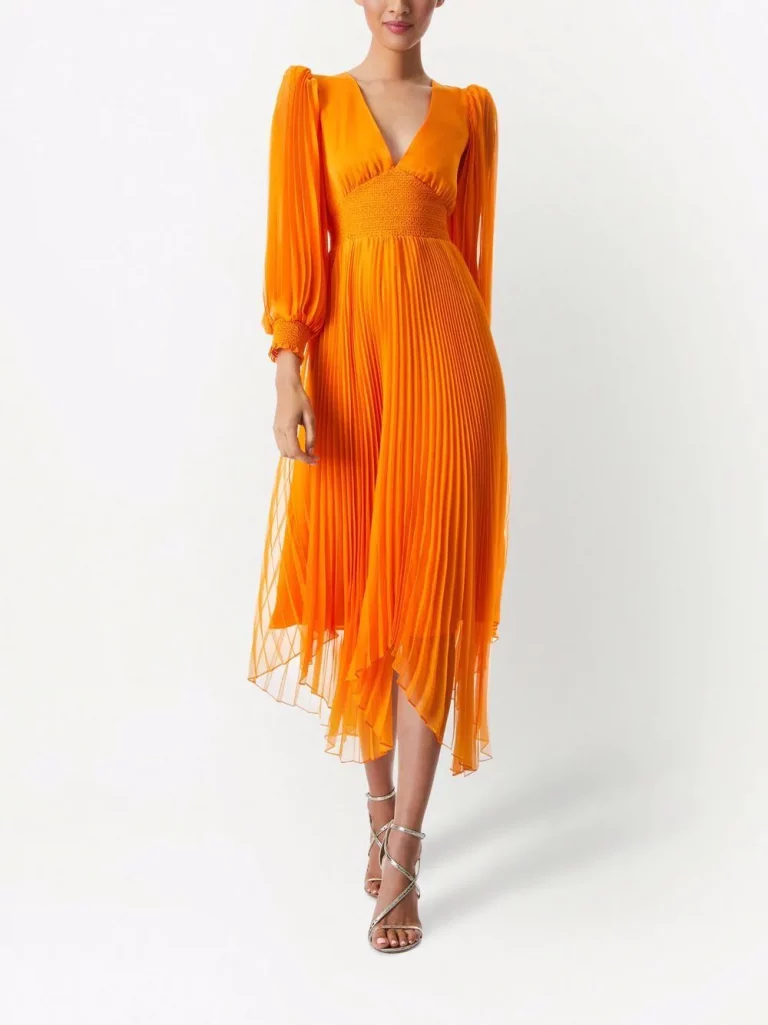 Farfetch offers fabulous designer dresses of different types like bridal dresses, sundresses, evening dresses, party and cocktail dresses. These dresses are from reputable luxury brands, including Alexandra McQueen, Calvin Clain, Biyan, Faithful the brand, and many more designers. Our Farfetch review found that it only takes a few clicks to select which brand you want, and the site will generate a list of available items.
The Zimmermann Rosa Bralette Midi Dress is part of the SS22 collection. The patterned floral dress features a bralette top with a sweetheart neck and a flattering skirt that looks just amazing. This dress is perfect for the holiday season since it is made with linen, allowing you to enjoy the summer in style. The dress is also planet conscious for it's made out of 50% eco-friendly material. Farfetch gives you pairing ideas for this dress. You can choose to wear the dress with Bottega Veneta lido 95mm quilted sandals and finish off the look with a Chloe Kattie shoulder bag.
If you are looking for a voluminous mini dress, you should check out the Alexandra McQueen Zip Detail Mini Dress. This sleeveless zip detail dress by Alexandra McQueen features a pleated flared skirt defined by its sculpture silhouette. The dress is available in black and has a front zipper for fastening. Farfetch accessorized the work with two-tone chain sculptures earned from Alexandra McQueen to add more style and elegance to the look. The company also has stylish dresses from notable brands such as Valentino, Christopher Esber, Dolce & Gabbana, Lemaire, Saint Laurent, and more.
Farfetch Designer Suits for Men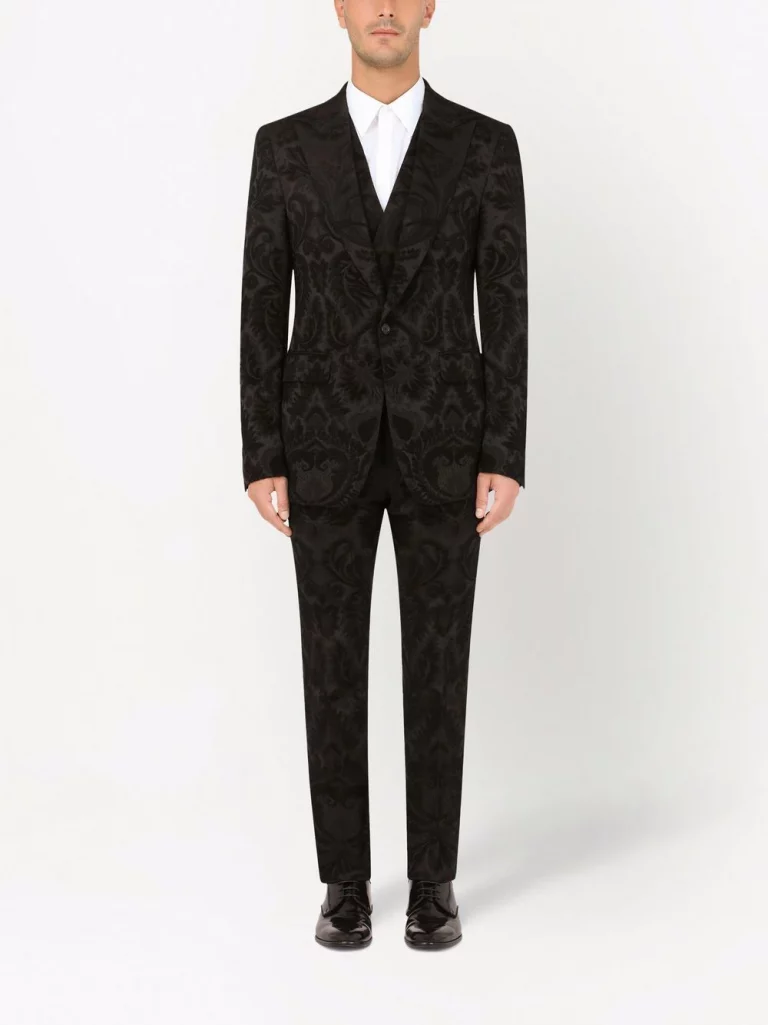 Getting the right suit can be challenging, especially if you don't know what you are looking for. Some factors come into play when deciding the right suit to buy. These include the material, colors, fits, and style.
Farfetch considers all these factors to ensure they offer the best suits in the market to its customers. This Farfetch review discovered that the brand offers suits from 59 renowned designers in four primary categories: Double-breasted, single-breasted, suit jackets, and tuxedos and dinner suits.
As the name suggests, Tom Ford's Single-Breasted Wool Suit is a single-breasted suit made from 100% wool on the outside and lined with curpo, viscous, and cotton: this Italian suit has peak lapels, front buttons fastening, a concealed fastening, dart detailing, and a fantastic pair of trousers. If you are looking for a suit that makes you stand out and earn compliments, then this is the perfect suit for you.
Farfetch has a wide range of dinner suits that leave customers spoiled for choice. The Corneliani Satin Lapel Three-Piece Dinner Suit is an Italian design that features peak Latin lapels, a central rear vent, and full lining. The suit is made from virgin wool and curpo that give the suit a striking yet striking look.
The pants have a tailored design that features belt loops, a concealed fastening, and slip pockets on both sides. You can complete the look with a classic pocket square, bib detail formal shirt, and a clip fastening tie, which Farfetch offers. The brand also has checked two-pieces sets, slim-cut single-breasted suits, three-piece dinner suits, two-piece-formal suits, and more.
Farfetch Teen Clothing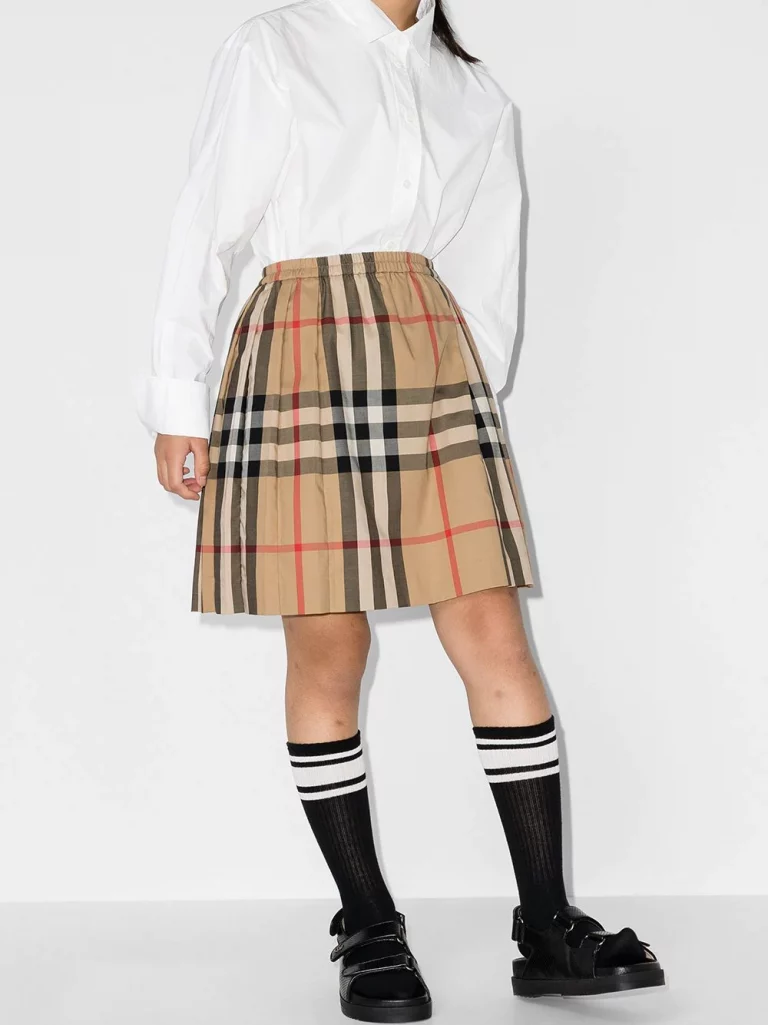 Teenagers wear clothes that make them feel unique and express who they are. They want their personalities to shine in their fashion sense. Farfetch is dedicated to offering exactly what teens are looking for. No matter your personality, you are sure to find just the right style for you. The company has different categories for teens, including robes, denim, dresses, tops, shorts, print pants, and more.
Versace Kids Teen Logo-Print Cotton T-Shirt is perfect for most teens for it is simple yet has an element of opulence. The shirt features Versace's medusa head, grace pattern, and a repeated logo. It is white and is made from 100% cotton, making it sustainable. If you are not a fan of white t-shirts, you can opt for the black or pink ones.
MM6 Maison Margiela's Kids TEEN Logo-Print Layered Hoodie is a classic logo hoodie with a layered effect and a glittered reverse logo. Available in bright orange color, it's made from cotton, and you can wear it with tabi high-top sneakers, track pants, and a polo t-shirt. If bright orange is not your color, you can get other hoodies in different colors at Farfetch.
Farfetch Shoes for Women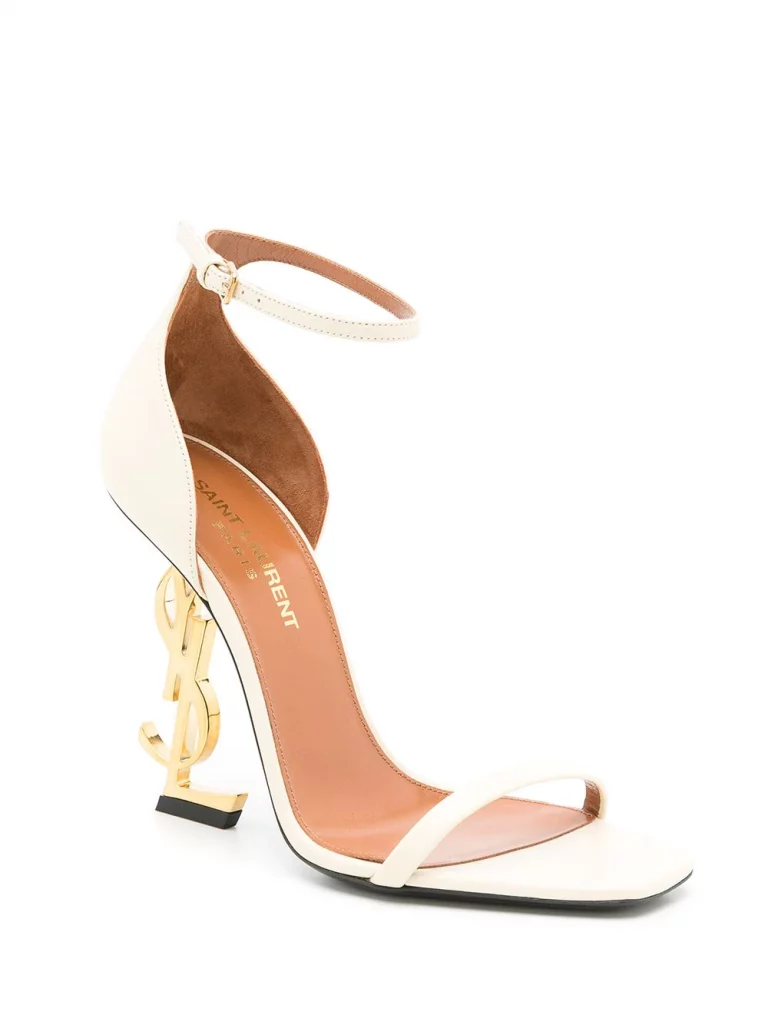 Most women face a challenge in picking the right shoes for a specific outfit. Shoes are crucial in an outfit as they can make or break the entire look. Farfetch has a wide range of shoes you can pick, and they even offer to show how you can wear the shoes. Farfetch shoes are grouped into different categories, including boots, loafers, ballerinas, mules, sandals, heels, and many more. The shoes are from 473 notable designers across the world.
Opyum 100mm YSL Heel Sandals are some of the best-selling heels on Farfetch. They are made of patent leather and come in different colors and styles but with narrow straps. The heels come in two colors: authentic beige and black.
These shoes feature an open toe, ankle strap, sculpted YSL heel, and a branded insole. You can wear this casual footwear with multiple outfits for a stylish and luxurious look. Their shoe collection also includes a wide variety of mules, military boots, mid-calf boots, ankle boots, trainers, and sneakers.
Farfetch Sneakers for Men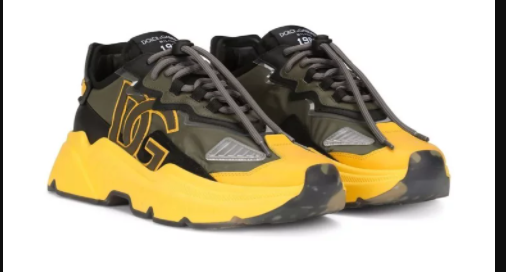 Farfetch offers an extensive range of men's sneakers that you won't miss what suits you best. For low-cut lovers, raised top shoes, designers, print and without all, are available at their store. Farfetch sneakers come from various leading brands, including Off-White, Alexander McQueen, Balenciaga, Versace, B-Court monogram print high-top sneakers, Jordan, and Rick Owens.
B-Court Monogram Print High-Top Sneakers are comfortable to wear, and the upper part is made of 100% fabric while the sole is 100% rubber. The high-top style has multi-colored monogram patterns of the brand, creating a perfect patchwork effect. Balmain's B court sneakers are constantly modified to meet the brand's penchant and logomania. The shoes go for about $839. If you love flat rubber soles, this is the right sneaker for you.
The €875 Balenciaga Track mule sneakers come with paneled construction. Available in pink hue color, these sneakers feature rubber soles, faux-fur lining, and a round toe. They are also backless, allowing you to save time when wearing them. The sneakers are also lightweight and versatile, as you can wear them on different occasions.
Whether you are looking for trainers, low-top sneakers, paneled textured sneakers, or lace-up sneakers, you'll find something that suits your taste and preferences.
Farfetch Reviews from Customers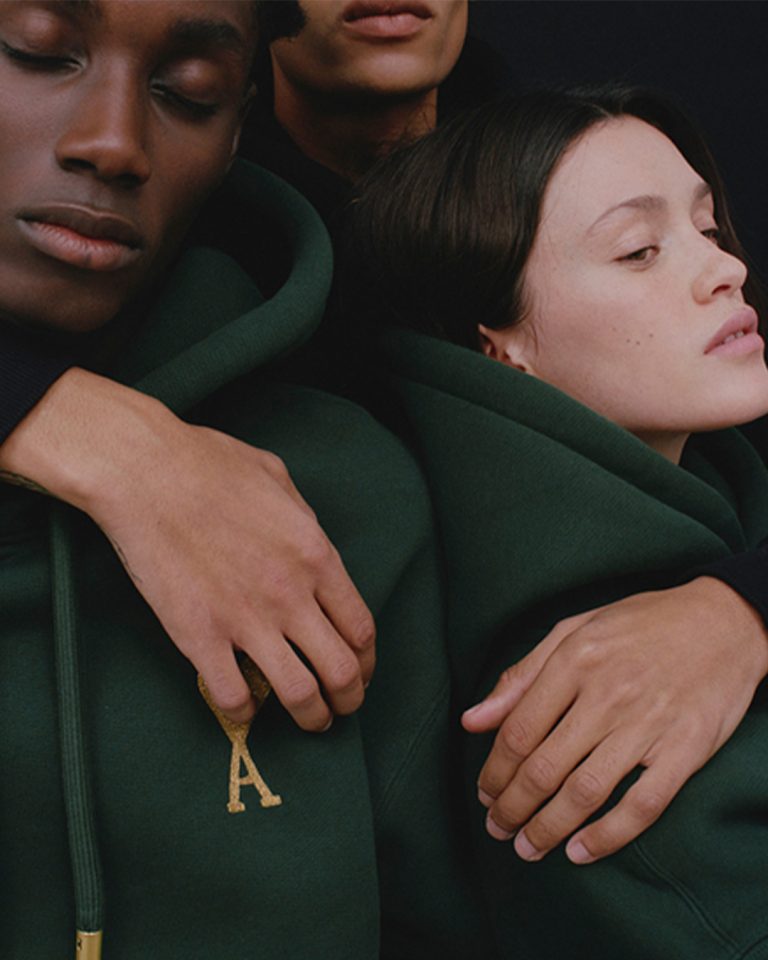 ost Farfetch customers believe the brand is legit and reliable. On the company's website, a high percentage of buyers rate their experience on an average of 4.7/5 stars on 542451 reviews.
One of the customers left feedback after purchasing a hoodie on their site. The review showed they loved the hoodie the first because it was from high-quality materials. The customer gave their product and customer services 5/5 stars.
On Trustpilot, the company scores an average rating of 3.9/5 from 15,665 reviews, with 67% of the customers rating the brand and its products excellent. Most of the customers praised Farfetch for providing fast shipping and stylish, trendy designs.
On Sitejaber.com, Farfetch has a consumer rating of 3.16 from 1560 reviews. Most customers who gave positive feedback mentioned how reliable the brand is, as it offers fast deliveries, an easy-to-navigate platform, and a fair return policy. Overall, customers said that they had an exhilarating shopping experience.
When it came to customer service, the reviews were a bit negative. Some customers raised concerns about late deliveries while others stated that the company should have a phone number or live chat feature for quick response.
Sign Up for Farfetch
Want to join the Farfetch family? The procedure is straightforward, visit their website and scroll down the page to choose if you want female or male notifications. Fill out all the required details and hit the Sign Me Up button. Then, you will receive your discount code in your inbox. Use this code during checkout to get 10% off your first purchase.
Where to Buy Farfetch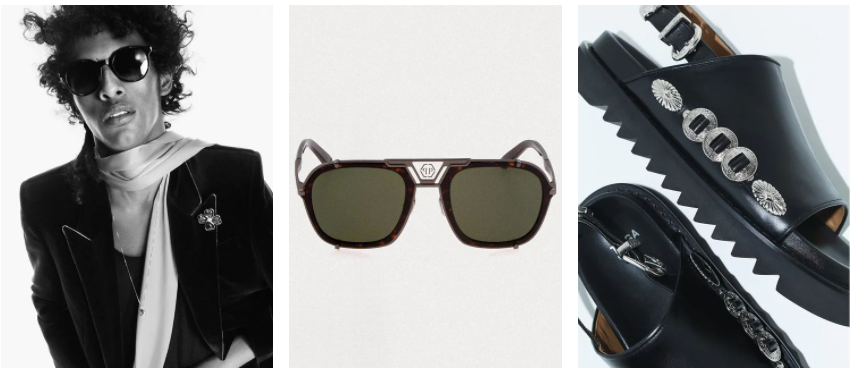 You can Farfetch products on their website Farfetch.com. They also have a mobile app phone app. You are assured of quality and moderate prices if you get your pieces from their website.
Farfetch Shipping and Return Policy
The company offers both local and international shipping. You can use express delivery for selected places and get your item delivered on the same day. Depending on the location, they have a flat rate delivery fee, and the customer will not pay an extra shipping fee for more items.
If you're not satisfied with one of the items you purchased on their e-commerce store, the Farfetch return policy allows you to return it. However, it should be in its original form with the tags attached. You should make your refund request within four days after delivery.
Farfetch Promotions & Discounts
You'll get 10% off when you refer a friend to shop at Farfetch. Key workers also get a 10-percent discount when they verify their status. Additionally, youths will receive 10% off their purchases after verifying their age.
Farfetch clothing is currently offering an extra 20% discount on some specific items, including the ones on sale. There, you can get huge discounts that range up to 60% off.
For students, Farfetch has got you covered. After entering their discount code, you will enjoy a 10% discount when making a purchase. When you use a Farfetch coupon during checkout, you'll also receive a discount.
Farfetch Customer Service
If you have any questions regarding this company or its products, you can contact Farfetch customer service representatives using the following methods:
Filling out the contact form Farfetch has provided on their site
Calling them through their phone number 1-(647)-791-3768
Visiting the brand's career page for Farfetch careers
Sending an email to their support team at
Farfetch Review: Editors Verdict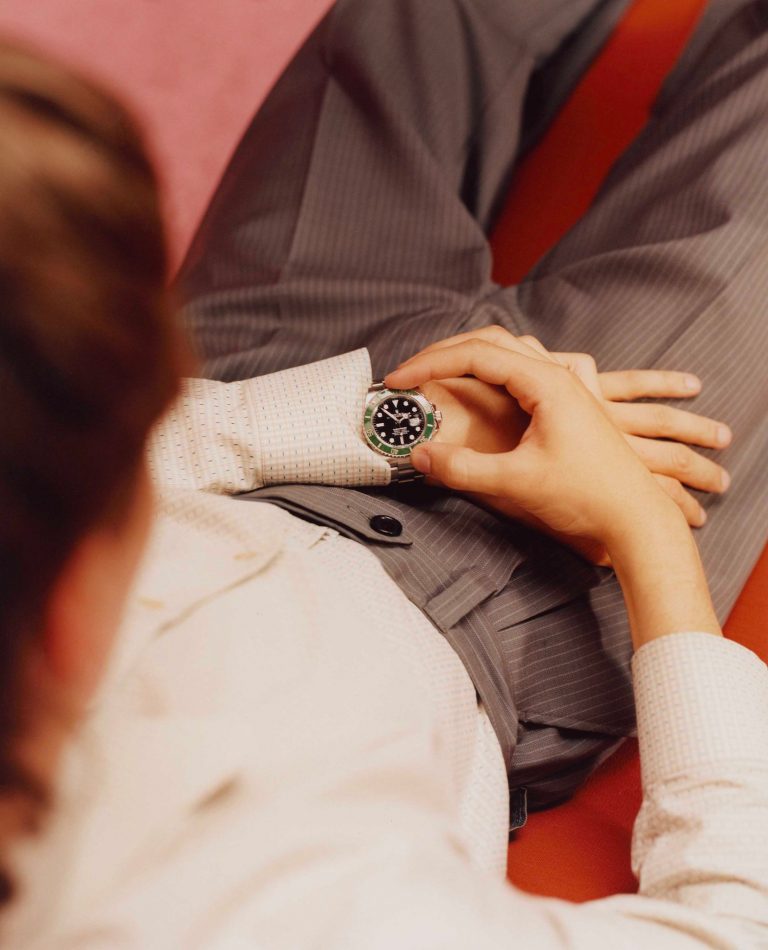 This Farfetch review concludes by stating this luxury e-commerce clothing store provides value for money. They are up to date with the latest trends and carry high-quality, pre-owned, and curated designer items. They offer great discounts on their products and customers have positive things to say regarding the company.
Farfetch has a quick and straightforward checkout process that allows you to have a thrilling shopping experience. They also have a second life program that helps their customers save cash for future purchases. While there were a few negative reviews from unsatisfied customers, the numerous positive reviews outnumber them. For these reasons, we recommend this company to anyone looking for a reputable luxury e-commerce clothing store that offers clothes and shoes from notable brands.
Still on the hunt for trendy clothing? Consider reading our similar brand reviews of Staud, Musier Paris and Vetta Capsule.
Farfetch FAQ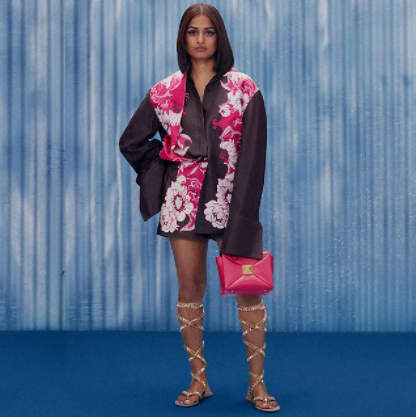 Is Farfetch legit?
If you are wondering: Is Farfetch legit? The answer is yes. The company only works with top-rated brands and boutique partners. They have a good reputation and loads of positive reviews from satisfied customers who love their high-quality products.
Is the item from Farfetch 100% authentic?
Yes, all Farfetch items are authentic, meaning you can never go wrong with them. The fashion items that this company offers are expertly curated by the world's leading luxury fashion retailers, which guarantees their authenticity.
Farfetch's pricing model is special, as it is down to its unique business model. They offer products from partner retailers worldwide and luxury brands curated for you by their team. The partners determine the price of the fashion items they offer, meaning they vary depending upon your location and destination.
What if my item doesn't fit?
If your item doesn't fit, you are free to return it with their free return service. And if you still want to place another order, contact their customer service team; they will be glad to help you get an item that fits you. Compared to other online stores, Farfetch has a good return policy.