Filmora Review – Is Filmora Really One of The Best Video Editing Software?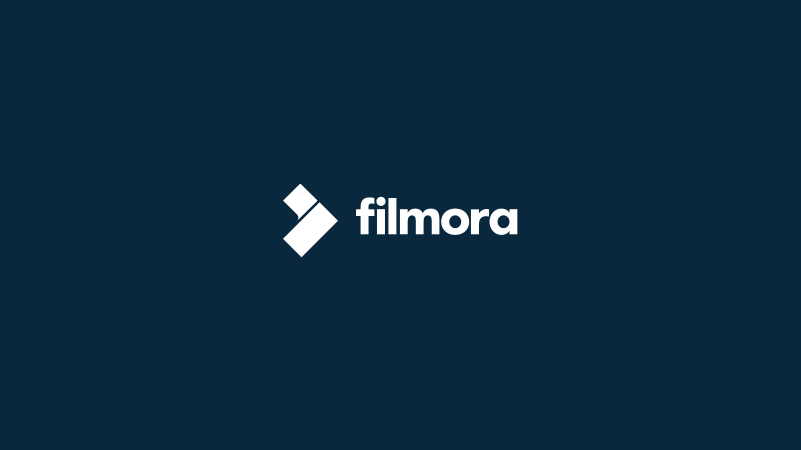 It is a simple yet powerful video editor available for Mac and PC, aimed at the enthusiast and prosumer markets. It's perfect for a range of basic uses, from creating tutorial videos to editing action camera footage to making viral videos for social media sites.
You probably wouldn't want to use it to edit a feature-length movie, but for short video work it's surprisingly effective for its price point, with a good blend of features that are easy to use.
The program has been around for quite a while, reaching version 9 in the latest release (you can learn more from the official site here). It was originally released as Wondershare Video Editor, but after version 5.1.1 it was rebranded as Filmora. This extensive history has allowed Wondershare to iron out almost all bugs and user experience issues, although some of the newer features need a bit more work before they're fully reliable.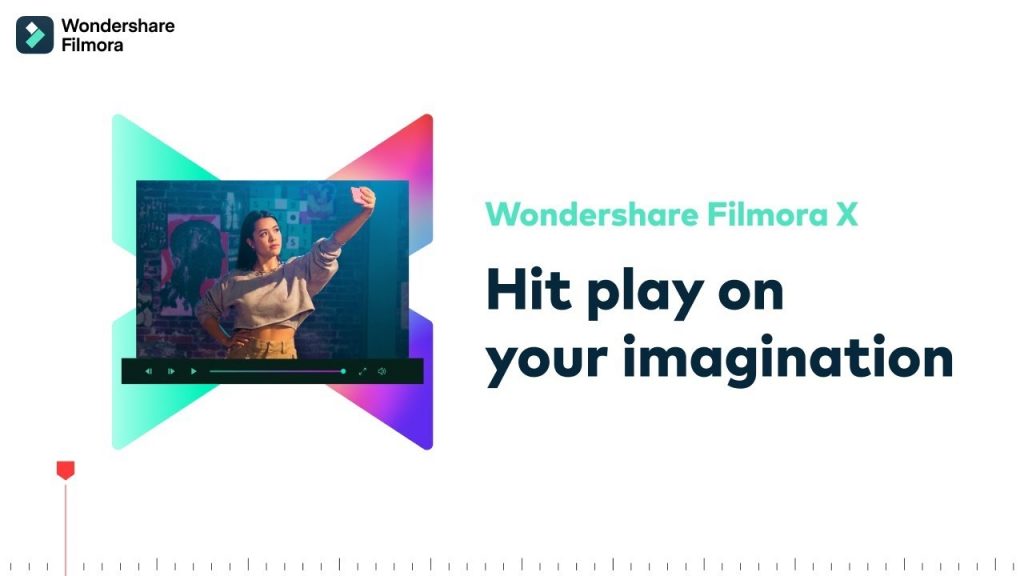 Fantastic Capabilities of the Timeline
A timeline provides a full control over your video project. You can have 100 video and 100 audio tracks for editing. The timeline is even more efficient in the 9th version, so no wonder many users are searching for Filmora 9 free download links.
Very Simple Interface
Filmora's interface and the workflow are among the easiest to understand among all video editing programs I used. All tools and functions, such as adding text and transitions, applying filters and exporting clips are available on the main interface.
You can learn how to navigate Filmora Pro in just a few minutes, while other programs can take hours to master them.
Various Video Editing Modes
When you first start Filmora, you get four entry points to four editing modes, and their names indicate the focus of the program: Action Cam, Full Feature, Instant Cutter, and Easy Mode.
Unfortunately, you cannot switch to another mode after entering one. You must restart the app. For example, Action Cam mode contains the tools necessary for this genre, in three modules — Fix, Speed, and Color.
Convenient Import Features
Filmora allows importing standard, HD and even 4K videos. Your media clips, including imported videos, images, and audio files, will be located in the media library, where you can quickly and easily access them without creating unnecessary directories, etc.
Recording Videos
You can record videos in this video editing software from your webcam or PC screen. You can also record voice over it. The video file will be automatically added to the library and you can simply drag it onto your timeline.
Wide Selection of Filters
Filmora Wondershare allows you to add as many filters as you want. Click on the "Effects" in the media library and then select the filters or overlays that you want to add to your project.
Hover over the sketch of the effect you want to use. When you see a plus sign in the middle, click on it. Then the effect will be added to the timeline.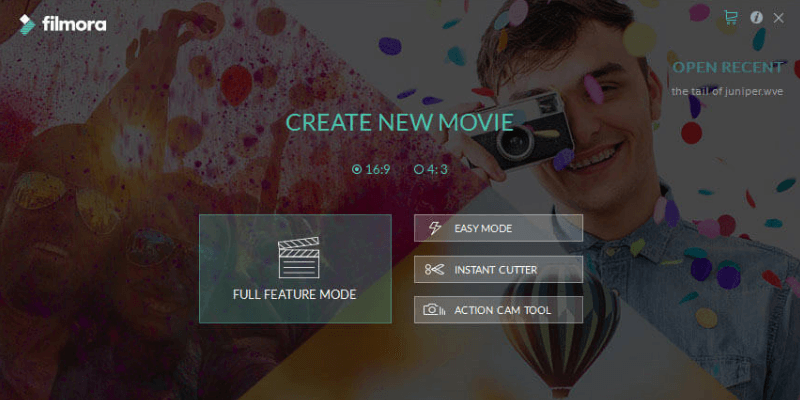 PROS
Regular updates
Built-in step-by-step guide
Files import from connected cameras
High-resolution video editing in HD and Full HD
Supports many audio formats
CONS
Doesn't work with Windows XP, Vista
A free version adds a Filmora watermark
A full version has a wider functionality
The program is absolutely safe to use, and both the installer file and the program's executable file pass virus and malware scan from Microsoft Security Essentials and Malwarebytes AntiMalware. The Mac version also passed scans from Drive Genius.
The installer program available from the official website connects directly to their servers to ensure that you're downloading the latest and most stable copy of the software currently available. The installation process is simple and straightforward, and it doesn't attempt to install any unwanted adware, add-ons or other third-party software.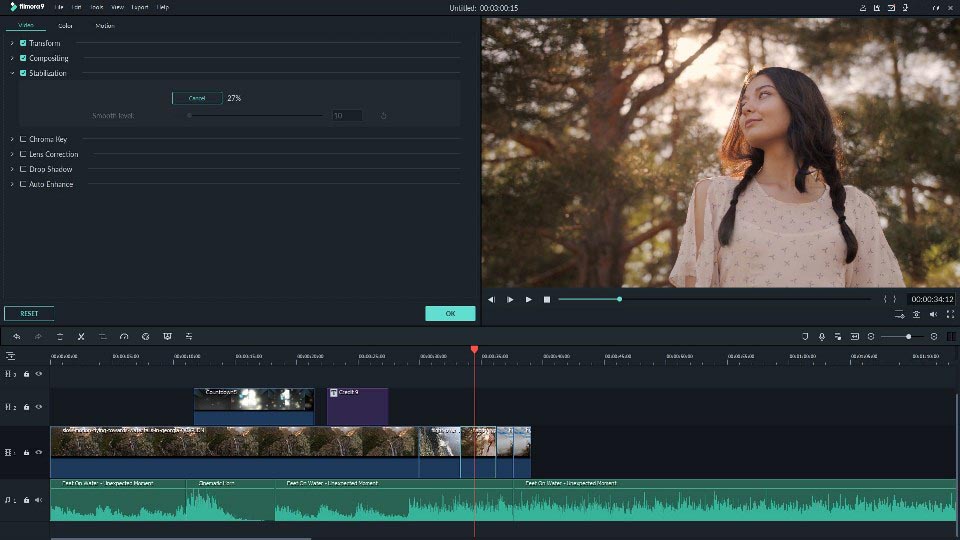 Its trial version lets you export recorded material only 10 times and the program automatically adds the Filmora logo on exported projects. If you want to work without watermarks, pay attention to the prices which depend on the operating system:
Windows:
Wondershare Filmora Personal – $39.99/year
Wondershare Filmora Pro – $89.99/year
MacOS:
Wondershare Filmora Personal – $49.99/year
Wondershare Filmora Pro – $89.99/year
How to Remove Filmora Watermark?
Removing the watermark on exported videos is extremely easy, and only requires that you purchase a license key for the software.
There are several ways to do this from within the application, including the prominent red "Register" menu item in the toolbar as well as the "Unregistered" link in the bottom right corner.
Once your registration is complete, you simply enter your license code, and the watermark will be removed on any videos you export in the future.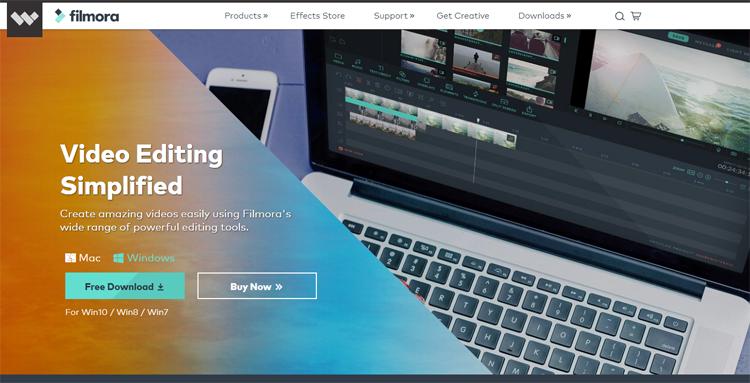 Conclusion
Filmora is a powerful video editing program that is perfect for users who want to focus on their creativity instead of getting stuck on the technical side of video production. Its careful balance of an easy-to-use interface and professional features make it a good value for beginner and intermediate content creators, but more experienced users will want a solution that offers a bit more control and customization in the editing process.