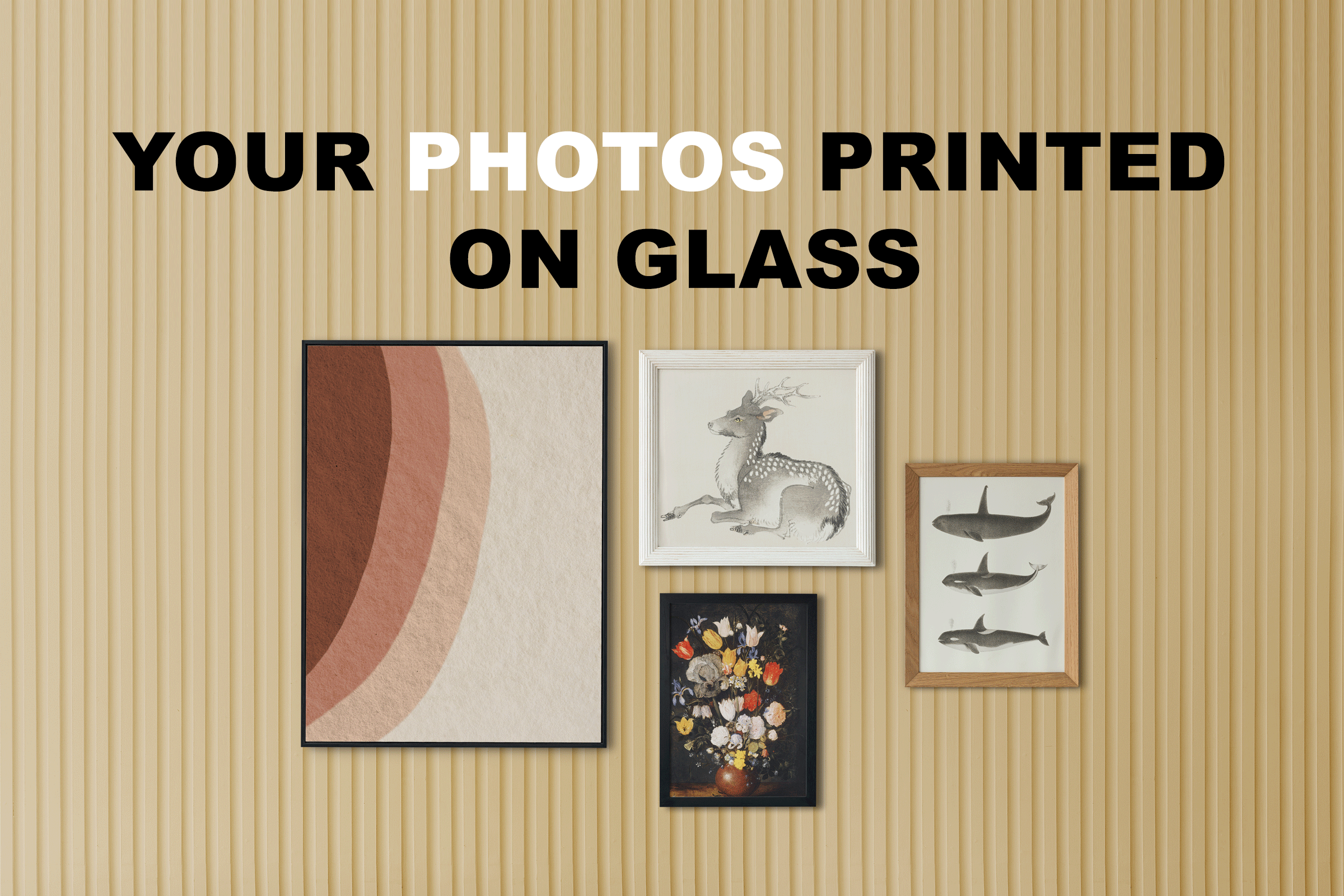 About Fracture Pictures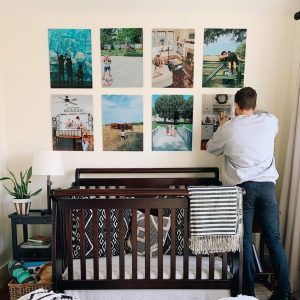 Preserve, treasure, and celebrate life's best moments with Fracture glass prints. Offered in a variety of popular sizes and finishes, customers can easily upload images to their website and have them delivered in just a few days.
The brand has been increasing in popularity, as they've been mentioned in 'Top Lists' on Forbes, USA Today, and TechCrunch. They also have a gleaming following of 78k on Facebook.
If paper prints aren't your thing or if you're looking to enhance your favorite photos, you may have come to the right place. Just to be sure, we invite you to read through this Fracture pictures review to get the scoop on the brand.
We'll uncover some important details about the brand and their service, provide customer feedback, reveal promotions, and more to help you decide if glass prints are the right fit for your needs.
Overview of Fracture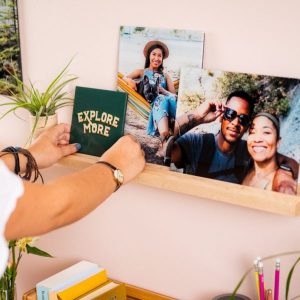 Fracture was born out of a discussion between Alex Theodore and Abhi Lokesh about the frustrations of photo printing, but more specifically, the frames they were put in.
Hunting for the perfect frame to fit an image takes the fun out of what should be an enjoyable experience. Plus, it can be expensive and time-consuming.
Theodore and Lokesh began to imagine the photo process without the hassle of sourcing a frame, and a few years (and brainstorms) later, in 2009, Fracture was brought to life.
The brand is all about preserving special moments, spreading good feelings, and revisiting fond memories. It's fitting that the idea for Fracture came to the founders while they were working with communities in need in Africa.
Today, they have the same motivation to do good, transforming their service to be completely carbon-neutral — and for a web-based company, this is no small feat.
Based in Alachua, Florida, Fracture is committed to providing quality and affordable glass prints designed to be treasured forever.
Before we get into how the brand's process works, this Fracture pictures review will fill you in on a few highlights:
Highlights
Offered in 8 different sizes and 2 finishes
Saves you money & time on buying frames
Sustainably hand-crafted Fracture glass prints available
Carbon-neutral brand
Printed in the USA
Happiness Guarantee and Lifetime Warranty
How Does Fracture Work?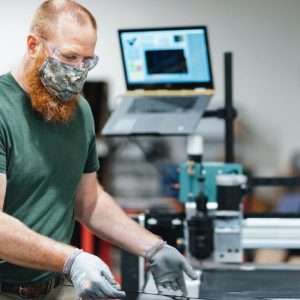 Fracture's process is simple, but they take the utmost care in delivering great-looking, quality prints. The rundown of their ordering and printing process goes like this:
1. Upload your photo
Fracture only accepts .jpg and .png files. Your image will need to be in an RGB or sRGB color profile. Don't fret, this is the profile that most cameras are set to.
With that being said, it's a good idea to check, because images printed in CMYK may print out in different colors than shown in the original image.
Be sure your image is larger than 1MB. Always opt for high-res photos and use the original photo file, not a copy or one from Facebook.
Images from social media sites or blogs are often compressed and therefore, when printed, won't have a high quality.
Fracture can print images that have text or other images on them. If you'd like to add some extras to your photo, the brand suggests downloading Photoshop or a free photo editor.
After you've added your text or clipart image, save the photo to your computer and upload it onto fractureme.
This Fracture pictures review must note that obscene or offensive images will not be tolerated, but tasteful nudes and boudoir shots are. If you're not sure which yours borders on, upload the image, and Fracture will either approve or deny it.
2. Choose the size & finish
Pick from one of the brand's 7 sizes and 2 finishes. We'll go over these options in the next section of this Fracture pictures review. Scroll down to have a peek but be sure to come back if you'd like to find out how the printing process works.
3. Fracture prints your image
Using non-tempered 2mm thick soda-lime glass, the brand will laser print your image on top. The UV-cured ink dries and fuses to the glass. Thanks to this printing method, your picture will never fade in the light as paper prints can.
4. Your glass photos are shipped to you!
In the next section of this Fracture pictures review, we'll go over the size and finish options of the brand's glass prints, as well as a few additional vital details.
Fracture Pictures Review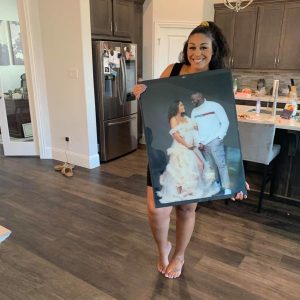 Photos are personal; they always have been. What's great about Fracture is that you can customize the finish of your glass photo, similarly to how you can with a paper one.
Fracture uses a type of glass that's similar to the one in photo frames. It's got a slight shine to it and glistens in the light.
Crystal clear, this glass showcases your photos perfectly, but the brand also offers a Matte finish that won't have any glare. Matte is a soft finish that cuts down on shine and has a modern look.
Regardless of the finish you choose, you'll get a beautiful photo set on quality glass. The glass is super thin and set on a foam backing, and with those two things combined, it still measures just 1/4 inch thick.
Fracture offers all of the most popular sizes for square and rectangular photos. Have a look at the list below to get a feel for what you can order.
Rectangular:
4.8" x 6.4"
7.2" x 9.6"
10.8" x 14.4"
15.6″ x 20.8″
21.6″ x 28.8″
Square:
5" x 5"
11" x 11"
23″ x 23″
Your print is backed by a Lifetime Warranty that covers faults in the workmanship of the glass, Fracture photo, and mounting, as well as broken glass.
Will Fracture Pictures Break?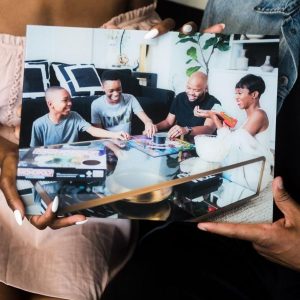 Glass is, after all, glass, so it can break. To help prevent this, the brand uses non-tempered, soda-lime glass and mounts your Fracture glass pictures on foam backing.
The glass they use isn't guaranteed to not shatter, but once it's securely mounted on your wall, it should stay in place and last for years.
Who Is Fracture For?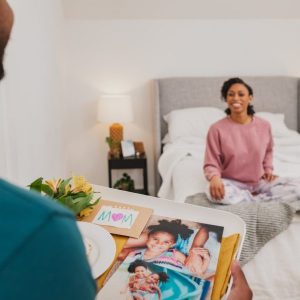 Fracture photos on glass are an amazing addition to any home or office. We can't say that glass gives a photo more meaning, and yet, somehow, it does. Because of that, their photos make for amazing gifts.
Fracture is a wonderful choice for anyone who wants to give a meaningful present – whether that's for a birthday, house-warming, or as a simple 'I Love You.' The website is easy to navigate and can be used by customers of all ages.
This Fracture pictures review must note that because of a customer's potential desire to edit a photo, those who aren't technologically inclined may struggle with adjusting an image to their needs.
Photos must be .jpg or .png, and if one does not know how to alter the photo format, they may not have success with their upload.
How Much are Fracture Pictures?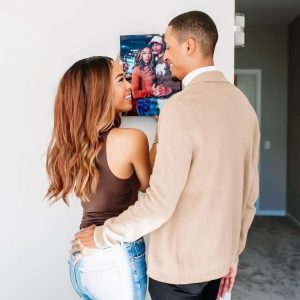 Fracture is a photo company, so you know they're going to have a ton of sizes. We've compiled them into a handy little list below so you can see what your options are.
Small & Medium Print Sizes
5" x 5": $17
4.8" x 6.4": $20
7.2" x 9.6": $45
10.8" x 14.4": $70
11" x 11": $60
Large Print Sizes
15.6″ x 20.8″: $95
23″ x 23″: $125
Fracture Reviews: What Do Customers Think?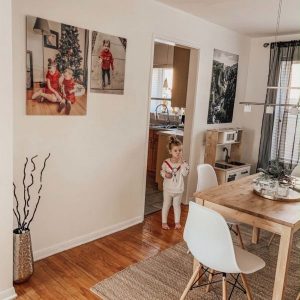 A picture is worth a thousand words, but customer reviews are worth their weight in electronic gold. It's important to talk about a service's features but to get the whole picture, it's equally as important to read about customer experience.
In this section of our Fracture pictures review, we've rounded up some critical information on the brand's service, written by shoppers around the web. Sit tight, we're about to dig in.
Hitting up SiteJabber first, we found a 4.5/5 star rating for Fracture, awarded to it by 285 buyers. We've included the rating snapshot below if you'd like to have a look at how that rating was calculated:
5 stars – 70%
4 stars – 4%
3 stars – 3%
2 stars – 6%
1 star – 15%
Happy customers constantly write of fast shipping, "prompt" replies from customer service, and the "highest quality" of products.
Excellent customer service appears to be the number one thing buyers are pleased with, along with beautiful prints, of course.
We decided to head over to the Better Business Bureau to see how the brand responds to issues. They have a solid B+ rating, showing that they resolve issues in a timely manner.
In a Reddit thread about the brand, we found some meaty details that could be useful to those who have never used the service before. Keep in mind this thread is housed within a photography group, where users are picky about quality and color.
One Fracture pictures review stated that the service printed "nice color and interesting output," while another expressed that the photos on glass look "pretty darn cool."
All in all, it sounds like even though these photographers are critical (as they should be), they enjoy the service for casual occasions.
Fracture is consistently rated above 4/5 stars. If any issues due arise during the purchase experience the brand takes care to resolve them.
Is Fracture Worth It?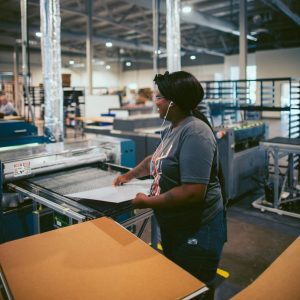 Most review sites will say the quality of Fracture photos is about 4 on a scale of 5 stars, but we've found the end quality depends on what your original photo was like so make sure to use one that is high quality.
Printing on glass may distort the colors and it's possible that yours may be a little muted. Regardless, all of those issues are covered under the Happiness Guarantee.
Shipping is fast, customer service is prompt, and replacement photos are sent out quickly as well. The prices can get a little high — $135 for an XL — but shipping is included for orders over $100, and technically, you're getting a free Fracture frame out of the deal.
They're a well-known, trusted service with tons of customer reviews and lots of evidence that they're capable of printing gorgeous photos.
We think Fracture is a fun, novelty brand and that their photos make a great gift or addition to your home.
Fracture Promotions & Discounts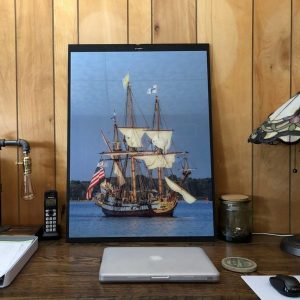 Who doesn't love a good deal? Throughout this Fracture pictures review, we kept an eye out for all that the brand has to offer. Here's what we found:
Summer Sale offering 20% off
Free shipping on orders over $100
Sign up to the mailing list to get access to more deals and promos
Sign Up For Fracture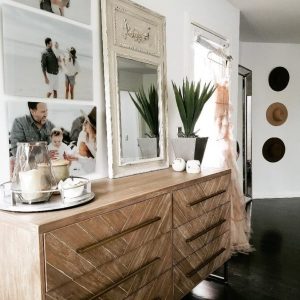 The whole reason Fracture was created is to take the pain out of the traditional photo printing process. The service wouldn't be what it is today without a simple sign-up process.
To create beautiful glass photos, all you need to do is follow these easy steps below:
Head to fractureme
Scroll down and choose whether you would like Small, Medium, or Large prints
Upload your photo
Confirm your size
Add features (stand or matte finish) and 'Continue to Cart'
Checkout
FAQ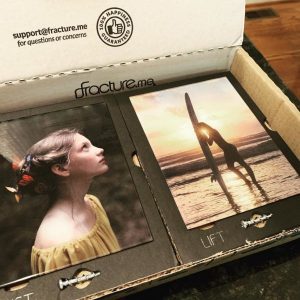 What is Fracture's Shipping Policy?
Fracture uses FedEx, USPS, and UPS as their carriers. They have a ton of shipping options, so you'll get to pick between a range of $7 for Standard and upwards of $50 for next-day delivery. Orders over $100 are shipped within the US for free.
Orders take about 2 business days to process. If you'd like to check on your print's status, head to their Tracking Page and enter your email and order number.
What is Fracture's Return Policy?
All Fracture prints come with a Happiness Guarantee that states if there are any issues with your print, the brand will do their best to make it right.
Issues covered under the Happiness Guarantee include:
Colors look off, either washed out or dark
Blur or Pixelation
Cropped unintentionally
If your issue fits into one of those categories, you have 3 options:
You can get a replacement for free, meaning they'll either correct the print or you can send them a new one
Opt for store credit
Get a refund
How to Contact Fracture
We hope that you found all of the information you came looking for in this Fracture pictures review.
If you still have questions, click on the '?' At the bottom right-hand corner of their webpage and then click 'Ask'. From there, you can choose whether you'd like to email or chat online.