GNC Review: Is GNC a good source for quality supplements?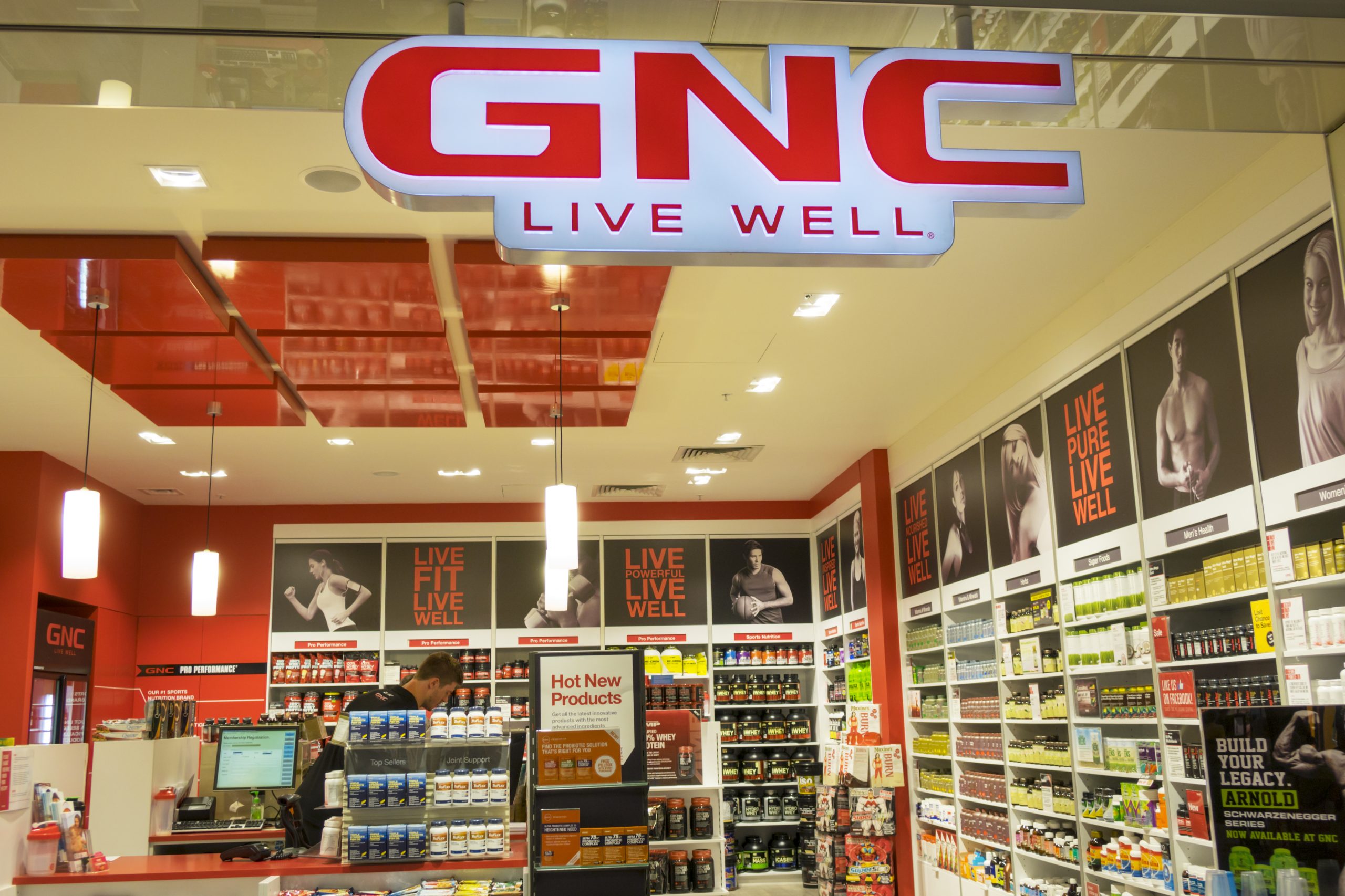 Our body's capacity and strength can vary with time. That doesn't make it any less disappointing and frustrating when things start to hurt, your brain becomes foggy, or you've recovered from an injury and find your muscles aren't as strong as they used to be. No matter how far you think you've slipped, there are simple ways to brush yourself back up into shape.
When it comes to getting yourself into shape, GNC could be your one-stop shop. They are no stranger to resilience – the company started a mere two years after the end of the Great Depression – and they want to help you find your sense of strength. This could be either literally or metaphorically, as they sell athletic equipment, supplements, and protein powders, as well as vitamins, skincare, and general wellness products.
We tested GNC's products to see if they still hold up over 85 years later and to help you decide if they're right for you.
How we evaluated GNC
In order to best break down GNC's products and experience for you, we focused on a few fundamental qualities. Specifically, we tested the supplements to find out what you might get for your money. And we tested how easy the GNC website is to use, both in front-end website navigation and back-end customer service.
Navigation
9.0 / 10
It helps to know what you're looking for when you go to GNC's website, but you don't have to know precisely what you want. The hardest part of navigating the site is figuring out where the product or effect you want fits in the catalog. Once you know where to look, GNC makes reading about and purchasing products a breeze.
Supplement variety
9.3 / 10
If you've ever wanted to try a vitamin, supplement, or herb that has some sort of health value, GNC probably has it. Protein powder flavored like Girl Scout Cookies? Got it. Medicated swabs to clean your cat's wounds? Got it. They also carry most of their products in more than one form, so if you know you don't like tablets, you might find it as a softgel, capsule, gummy, soft chew, powder, liquid, lozenge, or something else entirely.
Supplement quality
9.0 / 10
GNC is quiet about the high quality of their supplements. They've been partnered with NSF International since 2003 to verify and certify all of their own-label products. Everything we tested – even tablets that didn't seem like they'd work – disintegrated at lightning speed, meaning they will most likely be absorbed by your body correctly. Most products are free from food coloring or unnecessary additives, though they have many supplements sold in a less-than-optimal gummy form. However, not every product they sell comes from their GNC line, so keep an eye on the brand before you purchase if you want to guarantee high quality.
Cost
8.5 / 10
While there are less expensive options out there, the combination of GNC's quality and relatively low cost is hard to beat. Most vitamins start in the $5 to $10 range, and the company holds small sales and buy-one-get-one deals regularly. If you know you'll be buying a product consistently, you can set up an autoship subscription to get 10% off with free shipping (which is usually on the expensive side). Their rewards program is a little lacking compared to the high quality of the rest of the site, but it seems like they're trying to bulk it out with a paid membership subscription to get you more deals.
Customer service
8.5 / 10
With three methods of communication staffed for up to twelve hours a day, including weekends, GNC makes their customer service experience open and available for customers across the country. We found the support to be not bad but nothing exceptional; we've heard from others who have had both very positive and very negative experiences with customer service, so your personal experience may vary even between calls on the same day.
Why you can trust us
Over the past two decades, Innerbody Research has helped tens of millions of readers like you make more informed decisions to live healthier lives. We extensively test each health service we review.
Our team has spent over 147 hours testing and researching GNC and its close competitors in order to give you an unbiased exploration of your health supplement options, free of marketing jargon or gimmicks. Through a thorough and deliberate approach to every product we encounter, we evaluate services based on adherence to quality, the latest medical evidence and health standards, and a simple question: would we buy the product or service ourselves if it weren't part of our job, and would we recommend it to family and friends?
Additionally, this review of GNC, like all health-related content on this website, was thoroughly vetted by one or more members of our Medical Review Board for accuracy.
GNC is a behemoth of an organization. Founded in 1935 and based out of Pittsburgh, the company is one of the largest nutritional product retailers in the world. Originally founded as a health food store by David Shakarian, whose father introduced yogurt to the United States, they took on their current name, General Nutrition Centers, in the late 1950s. GNC quickly bloomed into a well-known vitamin and mineral supplement supplier alongside food, beverages, and cosmetics. Despite its size, GNC's headquarters are still only a few blocks away from the original location.
Currently, the company sells:
Vitamin, mineral, and other specialty supplements
Protein and mass gainers
Performance and endurance supplements
Herbs and natural solutions
Digestion aids
Superfoods and green foods
Weight management solutions
Beauty and skin care products
Food and drinks
Workout equipment and accessories
GNC's site carries a wide variety of products with differing forms, price points, and qualities within each product category. The wide array stems at least partly from the fact that GNC sells 378 outside brands, including everything from collaborations to simply carrying competitor's formulations. However, GNC owns several of their own separate brands, including:
GNC
GNC AMP
GNC Total Lean
BodyDynamix
Beyond Raw
Nugenix
Ghost
Alani Nu
Optimum Nutrition
Girl Scouts (as a flavoring for protein shakes and meal replacements)
They have also partnered with companies like Dunkin' Donuts for other fun, creative flavors. GNC tends toward interesting and unique formulations rather than doubling down on showing scientific accuracy or the most natural possible supplements. While the supplements are well-constructed and conceived from the latest science, this focus on bringing gratification to health supplements is a welcome departure from the norm.
GNC Live Well Foundation
GNC's mission is succinct: to motivate and support the desire to live well. They have become so successful over the century that they were able to open a nonprofit foundation, the GNC Live Well Foundation, in 2004. For the most part, the GNC Live Well foundation raises money for other charities and worthy causes, such as St. Jude Children's Research Hospital, Operation Homefront, FitOPs Foundation, Feeding America, and the American Red Cross.
The Live Well Foundation also takes requests for grants or donations from smaller 501(c)(3) charities at certain times of the year. If your organization is not politically or religiously affiliated and works to support their mission, you can request funds from them. When the grant application isn't open, you can still get on their email list to be notified when they reopen.
The website, while active, has two blog posts and several broken images without much information available. It appears to have been last updated in early 2018, so check with your local GNC or customer service representative if you're looking for ways to get involved.
Who could benefit from using GNC?
Few people wouldn't find anything they need at GNC. No matter what your health needs are – from supplementing missing nutrients from a vegan diet to starting your first couch-to-5K – GNC has something in stock that could help.
GNC does have a little more in stock for athletes than the average person. About half of the website's catalog is dedicated to athletic goods, including:
Protein powders, bars, and mass gainers
Pre-workout supplements, muscle builders, and thermogenic supplements
Probiotics and appetite control products
Meal replacements and ketogenic diet-friendly snacks
While you'll be able to find any supplement you're looking for, GNC does not focus on organic products or holistic health like other vitamin retailers. That said, anyone who wants or needs a supplement or some additional help bolstering their workout routine or diet will find everything they need at GNC.
Downsides
Because GNC is a giant international company with a long history of helping people fill nutritional gaps, there are very few instances where it wouldn't be great to use their products. One exception is if you have any current medical concerns or are taking medication. If you are, be sure to double-check with your doctor before starting any new vitamins or supplements. There are many drug interactions that can happen between different medications and supplements, such as vitamin C interfering with certain types of chemotherapy. They can also worsen your condition, such as alpha-lipoic acid decreasing average blood sugar (a bad thing for type 1 diabetics).
Most products have no limitations on where they can ship. A few products cannot ship everywhere due to international legislation and specific national regulations, but those are made evident in product labels and descriptions.
GNC's supplements
Products
GNC is best known for their brands of vitamins, minerals, and other supplements. As such, they carry over 1,600 different types of supplements. These products come in all kinds of dosages and in every form, with little discretion other than the mode of delivery. Some supplements are water-soluble, which dissolve best in water, and some are fat-soluble, which absorb best in fat. The solubility of the vitamin often – but not always – determines the form it can take.
In order to sort through the thousands of different products, you can search the catalog either by diving right into the "vitamins and supplements" or "herbs and natural solutions" departments, or searching by goal, which includes:
Men's health
Women's health
Weight management
Brain and memory support
Hair, skin, and nails
Immune support
Energy support
Mental focus
Cardiovascular support
Bone support
Once you have found a way into the catalog, you can refine further by brand, purpose, dosage, form, price, flavor, intended gender, life stage, and more. At times, the seemingly endless nature of GNC is overwhelming, so it helps to have some idea of what you're looking for first. The first page of "vitamins and supplements" has everything from multivitamins to arousal gels to pet hairball controlling wipes, so we highly recommend filtering the catalog to find what you're looking for more specifically.
Dosing and cost
Some of the products GNC sells have more than the recommended daily dose for the vitamin or supplement. Zinc, for example, is sold in 50 mg tablets. The recommended daily dose from both diet and supplements for zinc is 8 mg for women and 11 mg for men. Since zinc is a fat-soluble vitamin, you won't expel that extra zinc. It'll sit in your fat stores instead, and if you continue to take the vitamin for an extended period of time, that buildup may start to cause problems like stomach upset, nausea, and diarrhea.
Long-term use is less of an issue for water-soluble vitamins like vitamin B, where excess amounts are excreted through your urine. However, you'd still be paying for vitamins that you aren't absorbing or using.
Most vitamins start in the $5 to $10 range, and the company holds small sales and buy-one-get-one deals regularly. The lowest-cost supplements begin around $4.99, though there are few at that low cost, and we start to see more between $7 and $10. On the other hand, most supplements max out at $49.99, though some can reach as high as $189.99 for non-GNC brand fat burners and athletic packs.
GNC's additional catalog
GNC has a large sway in the workout, weight, and diet world. Half of their best-sellers are workout-related, including energy drinks, lean shakes, and pre-workout powders. This leaves only half of their best-sellers as vitamins and supplements, the products associated with GNC in the popular imagination.
Starter Packs
If you know you're having difficulty in a specific area but don't know what to do about it, have no fear: GNC offers eight different starter packs for everyday concerns. These include weight loss, brain fog, and mood, with half of the packs related to weight and half related to cognitive functioning. These packs cost between $79.97 and $149.97, which is a little hefty but is less than the price of purchasing each product individually.
Athletics
GNC has more support for athletes than we could have dreamed. No matter where you could improve your athletic capacity, GNC has something for you. Their athletic catalog includes protein supplements (powders, bars, smoothies, and more), performance supplements, thermogenics, workout equipment, energy drinks, pre-workout formula, and more. Many of these also come in a wide array of flavors from both GNC and other brands so that you can personalize your pre-workout rituals to best suit who you are.
Diet and digestion
Much of GNC's athletic support is aimed at men with hypermasculine packaging and naming devices. While there are some protein powders and thermogenics aimed at women, their diet and digestion products are essentially the feminine equivalent to athletic support.
GNC offers probiotics of all types (refrigerated and not), weight management supplements such as raspberry ketones and apple cider vinegar, protein bars, and a grocery store's worth of food products. All of the food products keep proper digestion and healthy ingredients in mind, so despite having snack-worthy flavors, protein shakes, sweets, and chips are all going to be better for you than the alternatives you find at your local grocery store. The prices of these products vary but are typically a little more expensive than their non-health food equivalents.
Beauty and skincare
While GNC's beauty and skincare section is relatively small, they still offer products specifically to help you look as good as your insides will feel. This includes collagen and biotin supplements, wrinkle removers, CBD oil, and vitamin blends specifically formulated for caring for hair and nails. There are hair products as well, but most of the products branded as hair care are carrier oils like coconut oil that aren't always great for your hair. The few actual hair care products are slightly more expensive than something you might find in a local grocery store but have higher-quality natural ingredients.
If you're looking for cosmetics, there are very few options available through GNC. They sell a handful of name brands, such as Thayers witch hazel and Eos chapstick, but tend to stay away from many big-name products.