Is Wish Legit, Safe, and Reliable for Shopping?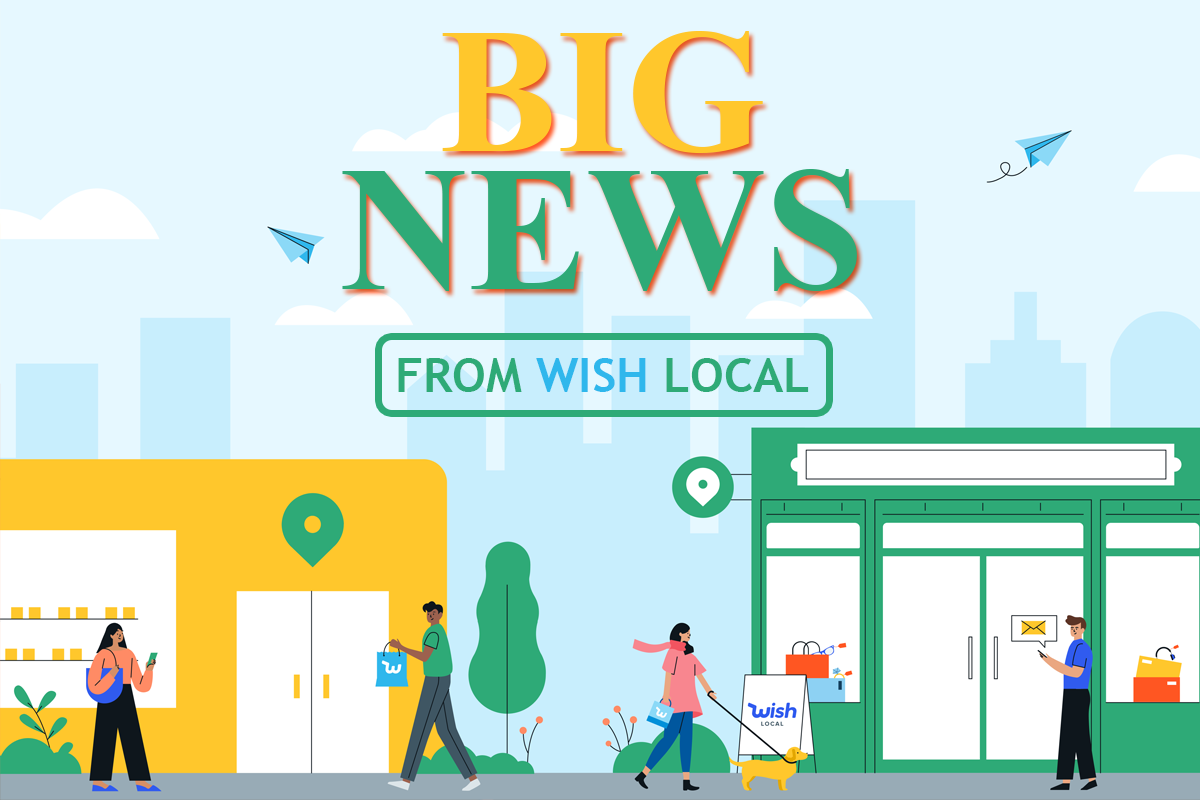 If you ever wanted to purchase a smartwatch or a pair of sneakers for under $10, now's your chance with Wish, the online discount store.
Browsing Wish is like browsing a store from an alternate universe. With cell phones for $30, and some items even sold for free, you have to wonder if this site's legitimacy is just wishful thinking.
So, is Wish really legit? Is Wish a trusted site? We explore how Wish can offer such low prices, what you can do to avoid scams, and what you can learn from Wish reviews both on the site and around the web.
What Is Wish?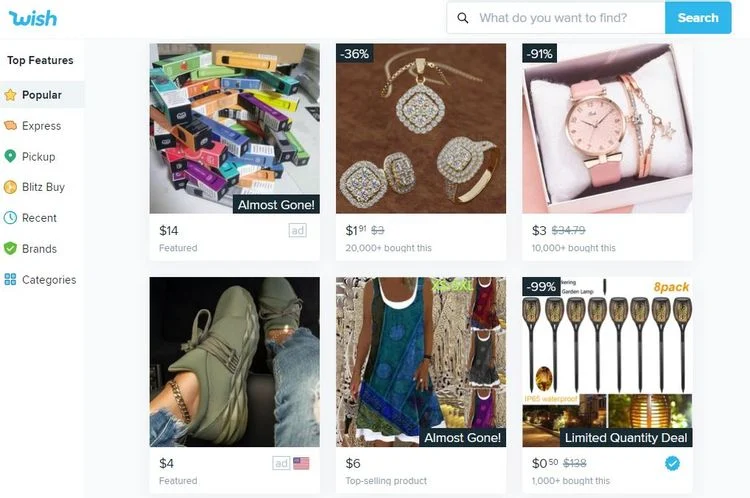 Wish is an online marketplace for anything you can imagine. From hair extensions to selfie lighting and laptops, its inventory seems endless.
Since its formation in 2010 by ex-programmers from Google and Yahoo, Wish's worth has soared to $1.7 billion.
Wish is famous for low price tags on so-called expensive items. Wish reviews, unboxing, and try-on videos have also become internet trends. However, the products don't come directly from Wish itself; instead, they're sold by different sellers. Wish only takes a portion of their profits.
Why Are Items So Cheap on Wish?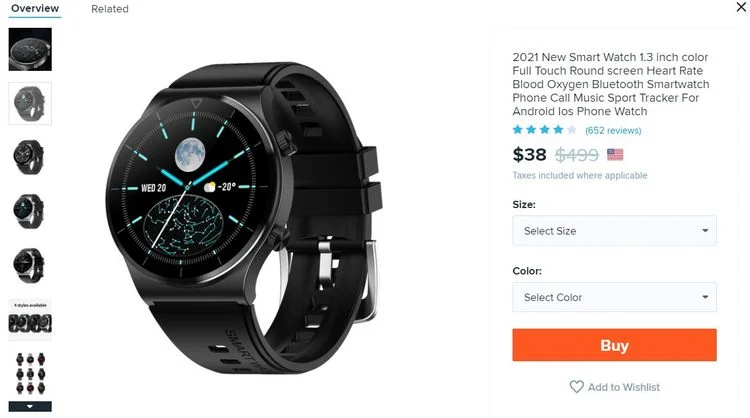 Head to. See how some items feature a price that's crossed out? Wish sellers cut that "original" price down to almost nothing. Keep in mind that sellers have the power to make up whatever original price they want.
For example, take a look at this smartwatch. Its price has been supposedly slashed from $499 to a mere $38.
You're probably wondering why Wish sellers can have such low prices. While many products are made from the cheapest materials available, the low prices also have a lot to do with where most of the products ship from: China.
Wish products are often shipped by the seller directly, saving them the expense of maintaining a physical store. The products can also be stored in warehouses owned by Wish and get shipped as soon as a customer places an order.
That may sound efficient, but Wish definitely saves cost on the shipping too. An item purchased from Wish may take months to arrive where a comparable item purchased on Amazon may arrive in a week, if for a much higher price.
Further, China's lenient labor policies allow retailers to produce a massive volume of goods for very little cost. Searching YouTube for Wish unboxings can give you an idea of Wish's product quality.
Is Wish Safe and Legit?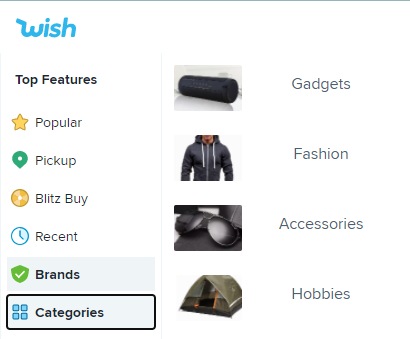 Despite the unbelievable prices (and unbelievable products) from Wish retailers, Wish as an app and as an online seller is completely legit. That means the $0.50 earbuds you buy will be shipped to your home, but they may or may not work. But hey, it's only $0.50 right?
Although it's a legit site and you can use it to buy online safely, that doesn't mean that there aren't any knockoffs. Just use common sense—when you see a designer handbag selling for only $20, you should be skeptical.
In addition to the risk of knockoff high-profile items, you should know that some of the items you find on Wish are risky buys. For example, electronics might be poorly made or clothing might not fit right. However, items like notebooks, art supplies, trinkets, and other items are of surprising quality for the price.
Just like the old saying goes: "You get what you pay for."
Will Wish Steal My Information?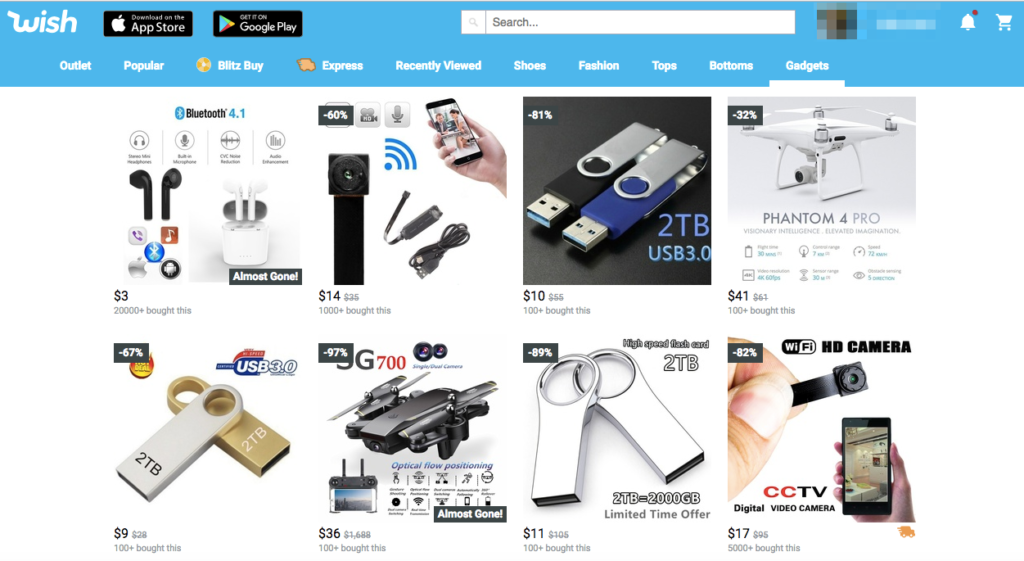 So far, we've answered the question, "is Wish legit" with a resounding "sort of." But that's not quite the same question as "is Wish a trusted site?" After all, you're probably hesitant to type your credit card information into a website that sells a watch with a leather strap for $1.
The truth is that Wish is just about as safe as any other online retailer. There's always the possibility of a website being hacked, and Wish is no exception. Concerned about data breaches? Wish itself won't steal your information.
In order to view products on Wish, you'll need to make an account. This means inputting your full name and email. Wish also tracks your computer's IP address, social network information, location, your internet browser, and even the items you click on per their public privacy policy and terms of use. But, again, this isn't actually too different from other online retail sites.
If you're concerned about Wish collecting too much information, it's probably a sign that you should tend to basic computer safety hygiene issues like how often you clear your cookies and what browser you're using to access sites that you aren't sure about.
Tips for Buying on Wish Safely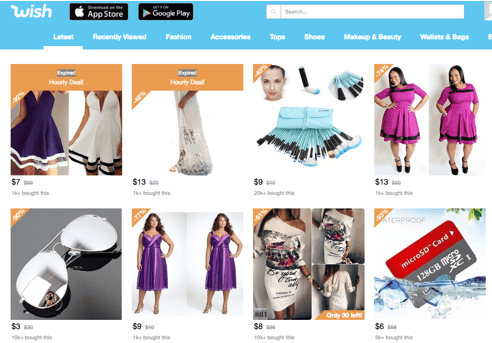 So you want to take the plunge and order something from Wish? There are several things you should know before starting your Wish haul.
If you're familiar with the risks of shopping with AliExpress, you won't be surprised at the precautions you have to take when ordering from Wish. Take a look at these four tips to ensure you make a safe purchase.
1. Don't Ignore Reviews
Sometimes it's okay to take reviews with a grain of salt. Buyers often nitpick an item if it doesn't meet their specific expectations, so you ignore it.
However, you should not do this on Wish. Wish reviewers will let you know the ugly truth behind that $13 drone you want so badly.
If the reviews on the item you want are mostly negative, you might want to reconsider your plan to purchase it. On the other hand, some items are "Verified by Wish Shoppers." This means that a product has received positive reviews from customers.
Remember, too, that a lot of people share wish.com reviews along with unboxing and try-on footage on other social media sites, including YouTube. That could be a tech item, but equally, people do this with clothes, home decor items, and other Wish.com finds.
2. Be Aware of Long Shipping Times
Used to two-day Amazon Prime shipping? Wish will be your wake-up call.
Wish ships from China. That means it could take a long time to get to your doorstep. One week is a quick shipping time for Wish. Some users report that their item doesn't arrive for months after their order. If Wish.com review videos become a guilty pleasure of yours, you're likely to see many posters say that by the time their item arrived they forgot what they had ordered in the first place.
It's also possible that your item won't come at all. According to several complaints, it's not uncommon for a buyer's item to never reach their home. Did the item never reach their home, or did they leave the review a month after placing their order only to have the item arrive a month later? There's no way to be sure.
Always keep track of your order. As we've seen in other areas, Wish.com isn't impressive but it's generally honest. They don't tell you any lies about how long it will take a package to arrive and if it gets lost you can file a dispute.
3. Watch Out for Misleading Descriptions
One of the biggest issues on Wish is incorrect product descriptions and images. Descriptions aren't always accurate and images can make the product look better than it actually is.
In this case, it's better to pay more attention to customer reviews than the product descriptions.
4. Choose the Right Size
If you're buying clothing on Wish, make sure you look at the size chart. The small, medium, or large in your country might not correspond with the clothing sizes from Wish.
Since most items from Wish come from China, the clothes are often in Asian sizes. Luckily, Wish shows a meter on clothing items that lets you know whether it runs large or small.
Be Careful What You Wish For
Wish's affordable prices make it tempting to go on an all-out shopping spree. While you might want to fill your cart with cheap electronics and jewelry that would typically cost hundreds of dollars, you should second-guess yourself every now and then. But the non-electronic items are usually pretty good. Well, good enough.