Kiehl Review: Natural Skincare, Body Hair Care Products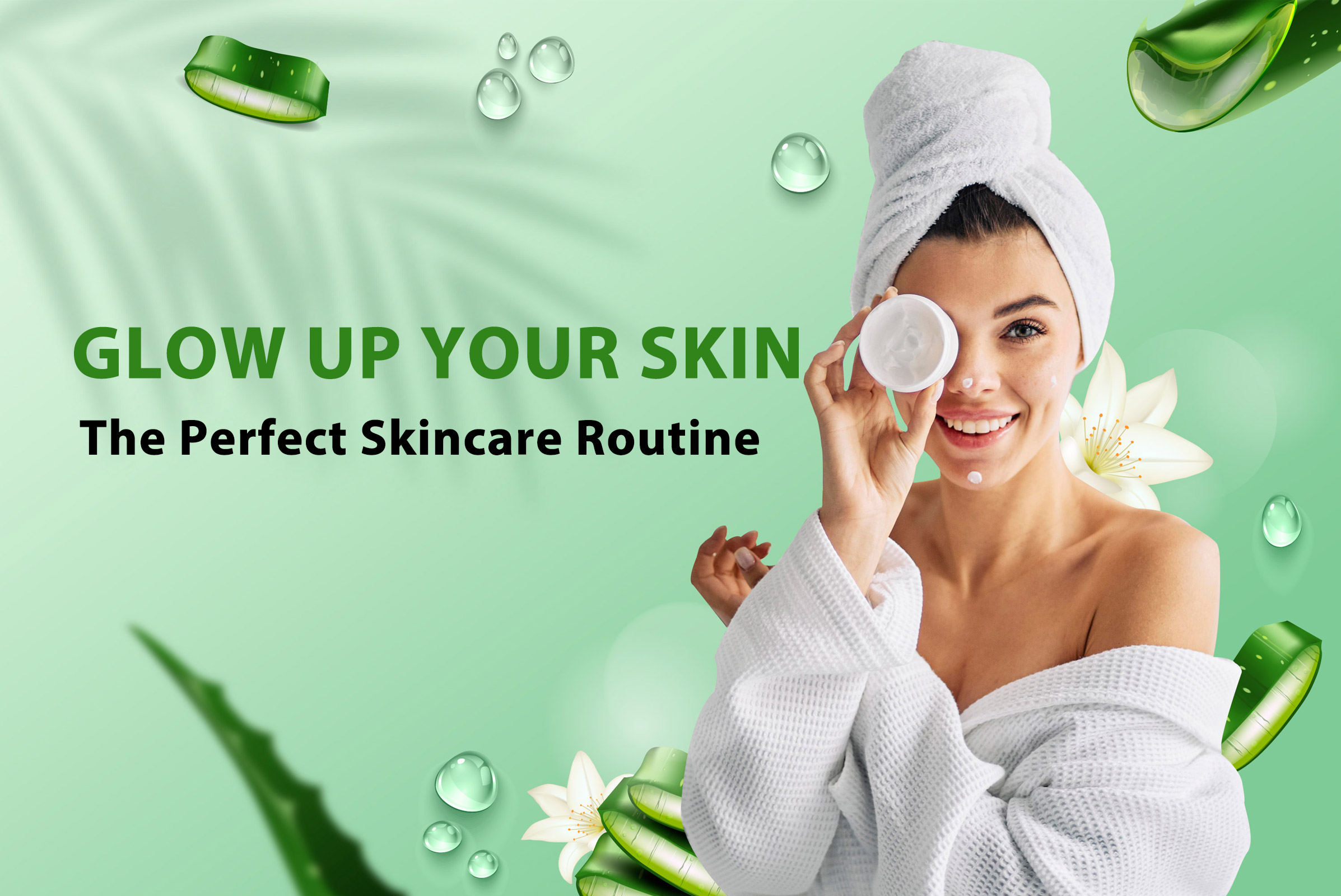 About Kiehl's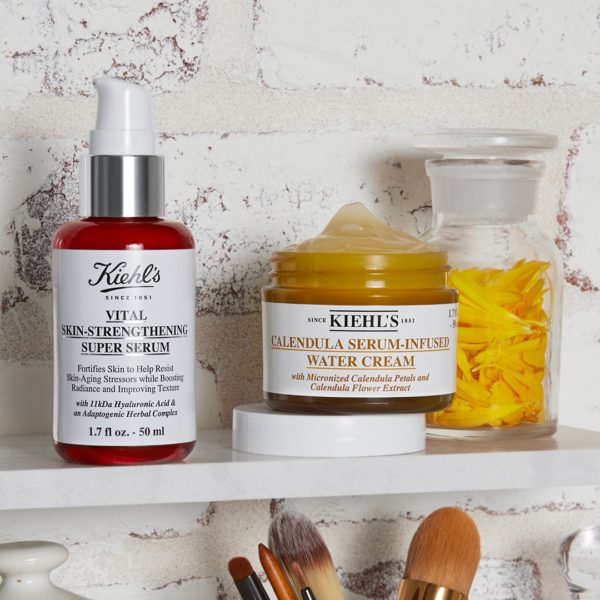 Kiehl's has been whipping up clean skincare in its apothecary since 1851. Using a blend of nature and science-backed ingredients, its formulas for skin, hair, and body focus on whole-body wellness for men and women.
Over the years, Kiehl's has pioneered many of the practices used by skincare companies around the world, including free samples and ingredients labels. A place like that would naturally garner attention, but it's the brand's formulas that have kept it as a favorite in a competitive market.
Kiehl's has been the focus of too many magazine's 'Best' lists to count, but a few recent titles include Glossy, Well+Good, and PopSugar. Edging towards almost 1 million Instagram followers, we'll take a risk at saying the brand is one of the most recognized globally.
Want to learn more about this historic skincare company? Keep reading this Kiehl's review. Ahead, we'll show you a few of its best-sellers, tell you what customers think about them, and even reveal a few discounts.
Before we get there, have a look at how the brand got its start all those years ago.
Overview of Kiehl's
The year was 1851. The good people of America had discovered the toxins in beauty products (Arsenic Complexion Wafers, anyone?!) so no one was really going that route. Looking for a solution, people tried out homemade mixtures to treat their imperfections instead of covering them up.
Enter, apothecary skincare made with natural essences, oils, and extracts, and Kiehl's was one of the first on the scene. Setting up shop at 13th St and 3rd Ave in New York City, the company's founder, John Kiehl, mixed up natural, effective concoctions.
In 1921, John Kiehl's apprentice, Mr. Morse, took over and added teas, herbs, and tinctures to its selection right before introducing the "Try Before You Buy" practice. Then, fast forward 68 years when Morse's granddaughter took over.
Today, the brand has the same respect for natural ingredients and tradition, but it's updated its formulas using newly discovered plant-based and science-backed compounds like squalane and Hyaluronic acid.
With respect for the earth, Kiehl's has made sure to incorporate eco-friendly practices into its products, choosing recycled packaging and reducing waste—78% as of today.
Just ahead, we'll introduce you to a few of the brand's significant formulas. Before we do, this Kiehl's review will give you its highlights.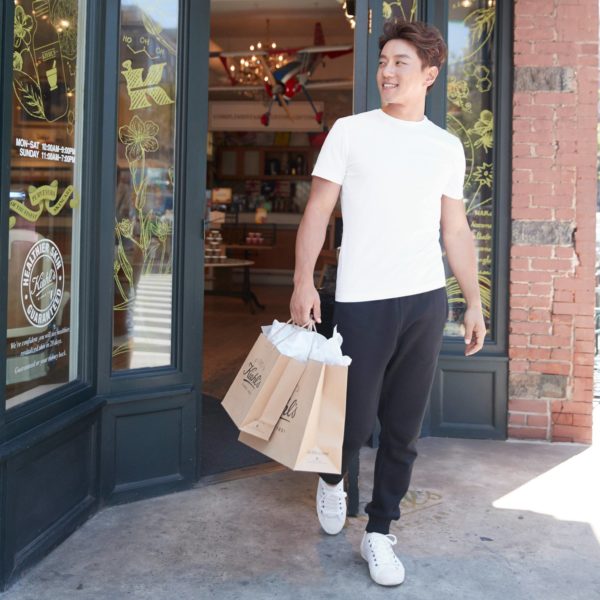 Highlights
Wide range of skin, hair, and body care products
Women's and men's lines
More affordable than other natural skincare lines
Fragrance & dye-free
Uses recycled packaging or none at all
Auto-replenish program
Free shipping on orders over $50 plus three free samples
Money-back guarantee
In the next section of this Kiehl's review, you'll discover a range of the brand's skincare products. But to be fair, this is just a peek into the extensive range of formulas the brand offers for hair, skin, and body.
If you find yourself needing a little direction, try out the Skin Analysis tool. It involves taking a simple photo of your face before it provides personalized recommendations. Found the right ones and never want to let them go? Select auto-replenish to always stay stocked up and get 5% off.
Kiehl's Skincare Review
Kiehl's has maintained that traditional apothecary vibe. Its pharmacists wear lab coats, and its walls are stacked sky-high with pretty blue bottles.
Online in its Skincare collection, you'll find an enthralling lineup with the same natural pharmacy-like vibe. Filled with row after row of cleansers, scrubs, creams, and toners, ahead, this Kiehl's review will showcase an assortment of creams, serums, and concentrates for renewed skin.
Kiehl's Avocado Eye Cream Review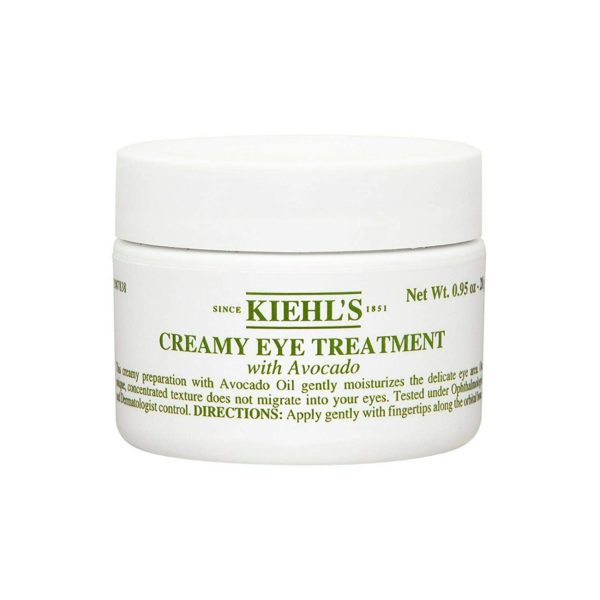 Eye wrinkles. They're inevitable for all of us, but their appearance doesn't have to be as obvious as we think. With the right eye cream, one that moisturizes, de-puffs, and soothes, fine-lines pop pack out, inflammation decreases, and younger-looking eyes are had.
The Kiehl's Avocado Eye Cream comes in 0.5oz and 0.95oz jars and features avocado oil, beta-carotene, and shea butter in its formula. This blend moisturizes and de-puffs the area by up to 32% as shown in a clinical study.
With this cream you'll also get a little protection from blue-light damage—yes, the light from your phone harms your whole eye, skin, and all!
A special oil-in-water formula, this concentrated cream stays put throughout the day. See things differently with this Kiehl's eye cream for $32–$50.
Kiehl's Ultra Facial Cream with Squalane Review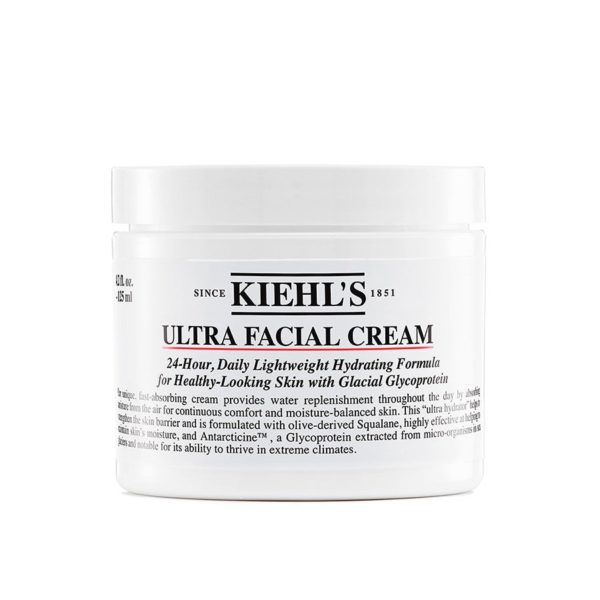 The Ultra Facial Cream with Squalane is perhaps the one product Keihl's is most loved for. It uses the power of squalane from olives to properly hydrate skin with 2.3x more moisture—but not in a greasy, heavy way.
Instead, this lightweight, easily-absorbed Kiehl's moisturizer gives your skin 24 hours of moisture and a healthy glow. It's perfect for all skin textures and tones, and since it's free of fragrances and dyes, a great pick for sensitive skin too.
You can pick up a tub of Kiehl's Ultra Facial Cream in 1oz or 1.7oz for $22-$32.
Kiehl's Midnight Recovery Concentrate Face Oil Review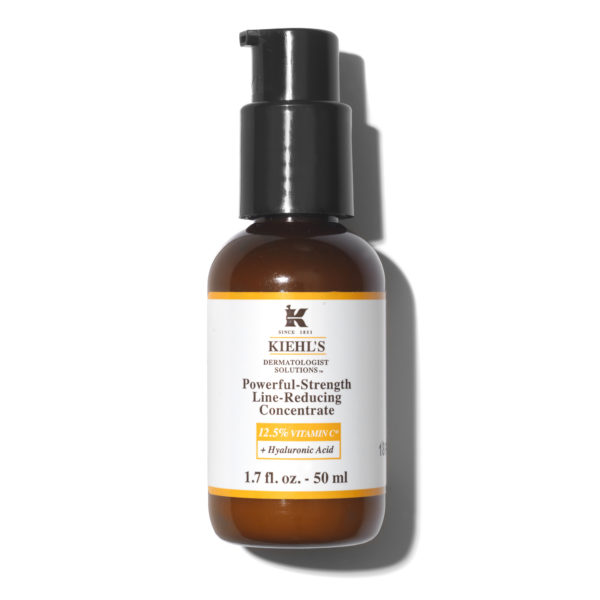 Nighttime is when our skin's repair system really puts in the work. When it's got all the right tools (like moisture, anti-inflammatories, and retexturizing extracts), it can do what it does best, but to an even higher level.
The Kiehl's Midnight Recovery Concentrate Face Oil uses moisturizing squalane, soothing lavender, and evening primrose to restore elasticity and create a smooth, supple appearance.
Available in 0.5oz, 1oz, and 1.7oz bottles, you can wake up to renewed skin with this lightweight formula for $29-$78.
Kiehl's Powerful-Strength Vitamin C Serum Review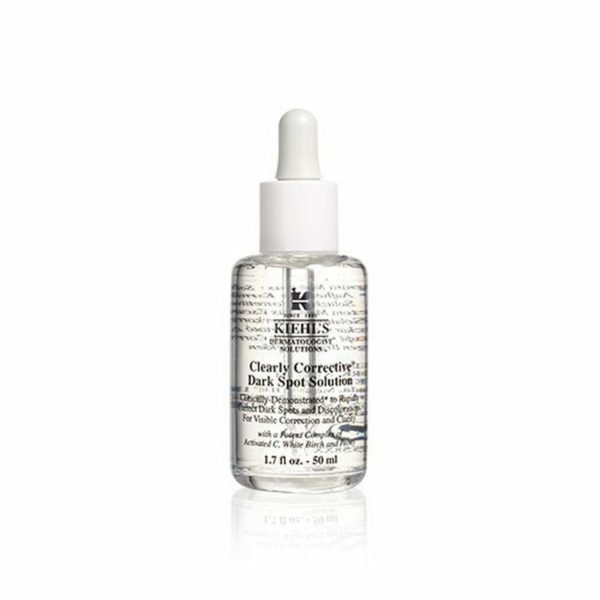 When you think of vitamin C, bright colors, sunshine, and a vision of health usually come to mind. The antioxidant is known for its leading role in immunity and wellness, and it turns out it can have a similar effect on your skin.
The Kiehl's Powerful-Strength Vitamin C Serum harnesses the power of the vitamin to brighten skin tone, reduce the appearance of fine lines and wrinkles, and smooth all over. You're also getting a hit of Hyaluronic acid for a luminous, hydrated glow.
Designed to show results in just 2 weeks, this potent concentrate is like liquid gold for your skin. Get it in a 50mL, 75mL, or 100mL bottle for $70-$110.
Kiehl's Dark Spot Solution Clearly Corrective Corrector Review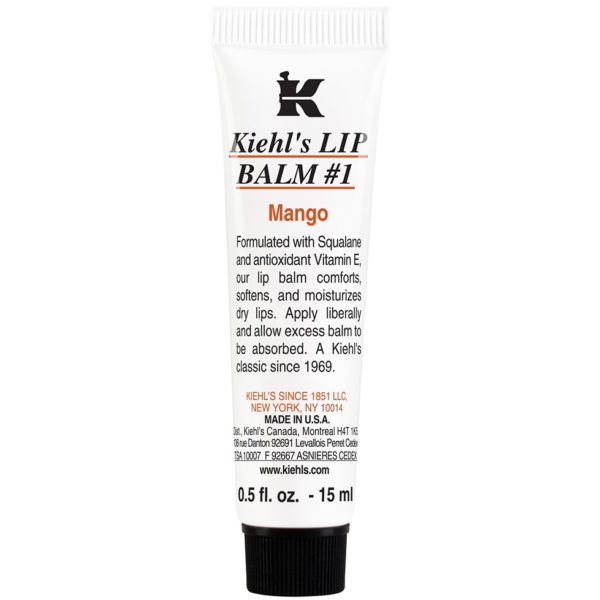 When dark spots come knocking, they don't often leave. They're usually the result of too much sun or fluctuating hormones, but the Kiehl's Dark Spot Solution Clearly Corrective Corrector helps to scrub out uneven skin tone and brighten your overall appearance.
Using activated vitamin C, salicylic acid, and peony extract, the corrector brings back the look of your natural skin by brightening its tone and turning down the contrast on darker spots. It even tackles the redness of post-acne marks by up to -27%.
Tested by dermatologists and approved to be gentle, the Dark Spot Solution Clearly Corrective Corrector is sold in 1oz, 1.7oz, and 3.4oz bottles for $56-$140.
Kiehl's Lip Balm Review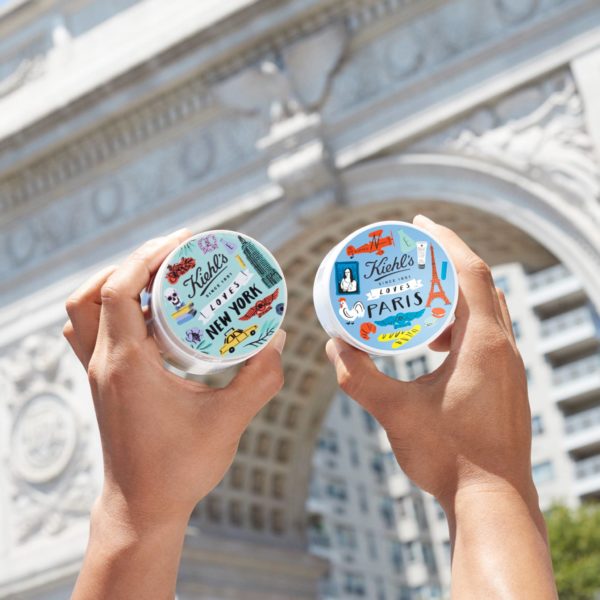 Dry, cracked lips are a pain that people have been dealing with since the dawn of time. The Lip Balm #1 is the brand's winning formula that was kickstarted in the 1960s.
Full of moisture-boosting squalane, soothing aloe, and replenishing vitamin E, this balm comes in a squeezable 0.5oz tube for easy application on the go.
Offered in cranberry, mint, and mango scents the Kiehl's Lip Balm #1 is a year-round purse staple for soft, kissable lips. Find out why it's stuck around for so long for $10.
Who Is Kiehl's For?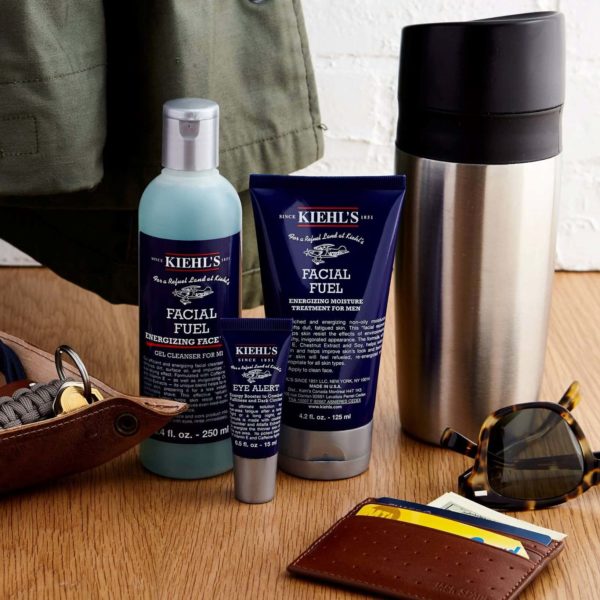 Since Keihl's focus is on clean, natural ingredients, the brand is a great option for those who care about what they're putting on their skin but want it to work too.
There's definitely a more mature feeling carried by Keihl's. The majority of its products are for skin concerns that have to do with aging, like wrinkles, dull skin, and uneven tone.
Offering products for both men and women, those who love the history of Kiehl's may gravitate towards the brand more so than new-age ones touted by teenage influencers.
Comparison: Kiehl's vs. L'Occitane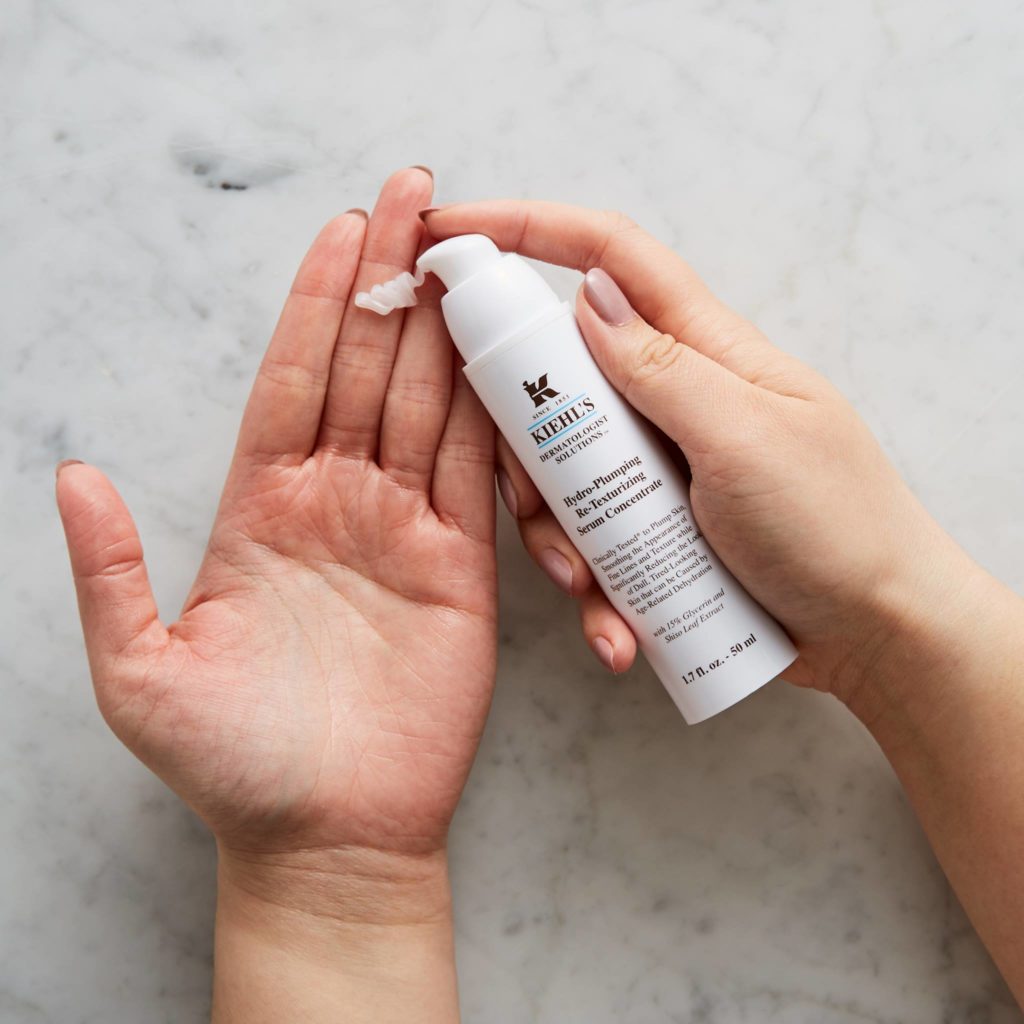 When figuring out which skincare brand to buy, the options can get a little overwhelming. This section of our Kiehl's review exists to help you see the differences between our featured brand and another that, from afar, looks similar.
Here, we'll take a close look at the two, checking out comparative products to see if there are any big differences.
In terms of product selection, Kiehl's and L'Occitane are pretty well matched. The competitor offers skincare, hand care, bath and body, hair care, and men's products, along with fragrances, which is the one thing it looks like our featured brand doesn't have.
Looking at ingredients, we compared the L'Occitane Aqua Réotier Ultra Thirst-Quenching Cream to Kiehl's Ultra Facial Cream with Squalane. Both are meant for complete hydration, but use different star ingredients to get the job done.
L'Occitane Aqua Réotier Ultra Thirst-Quenching Cream:

Réotier water, hyaluronic acid, glycerin
What it does: 24 hours of moisture, smoothes
Good for all skin types
50mL
$39

Kiehl's Ultra Facial Cream with Squalane:

Squalane, glycerin, glacial glycoprotein
What it does: 24-hour hydration, balances, smoothes
Good for all skin tones & textures, safe for sensitive skin
Fragrance-free, dye-free
50mL
$32
After checking out ingredients, it looks like Kiehl's has the more natural products, and we appreciate they don't contain fragrances or dyes making them safe for sensitive skin. Its option is also a bit cheaper than the competitor.
Both brands do, however, have an impressive online presence, with many long-time customers swearing by their products. Kiehl's and L'Occitane also have solid return policies, so it's safe to give both companies a try to see which works best for you.
Kiehl's Reviews: What Do Customers Think?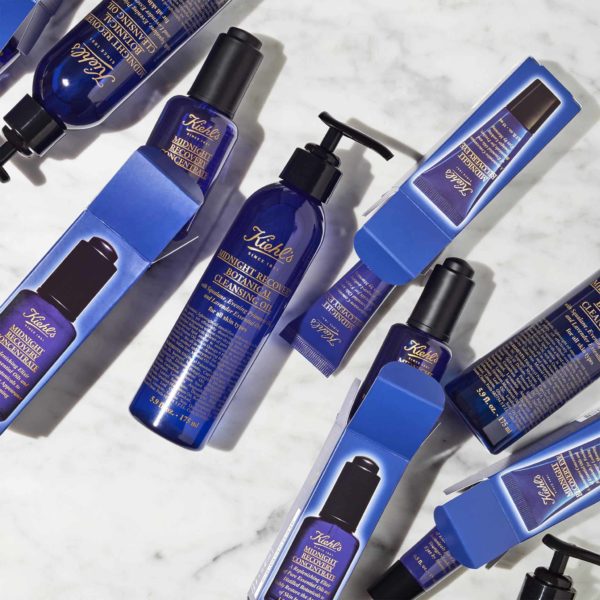 In the last section of this Kiehl's review, you saw what makes this brand so unique, and in this one, we'll show you just why customers love its products so much. To kick things off, we've rounded up a few ratings for the brand's best-sellers to give you a general vibe of how they're enjoyed.
Lip Balm #1: average of 4.3/5 stars from 738 reviews
Powerful-Strength Vitamin C Serum: average of 4.4/5 stars from 971 reviews
Midnight Recovery Concentrate Face Oil: average of 4.6/5 stars from 2,744 reviews
Ultra Facial Cream with Squalane: average of 4.7/5 stars from 3,452 reviews
Avocado Eye Cream: average of 4.4/5 stars from 2,125 reviews
Because the Ultra Facial Cream with Squalane looks to be the brand's most popular product, we decided to take a close look at what customers had to say about it. It's not an understatement to say this cream is luxurious—but not in the overly oily way. Shoppers say it's "lightweight" and one Kiehl's review said it "absorbs well and not heavy greasy looking."
In terms of what this cream can do, another buyer said that it "helped with texture" and that the redness on their cheeks has gone away. Providing all-day hydration, this face cream appears to be equally as effective for hotter climates as it is for cold—probably thanks to nourishing, hydrating squalane.
While combing the web, we came across a handful of products rated on Makeup Alley. Choosing to check out the Midnight Recovery Concentrate, we found an overall score of 3.5/5 stars from 395 shoppers.
Users write about glowing skin and how fast this serum actually works. One Kiehl's review read, "LOVE! This really does seem to make my skin look better overnight…A little goes a long way."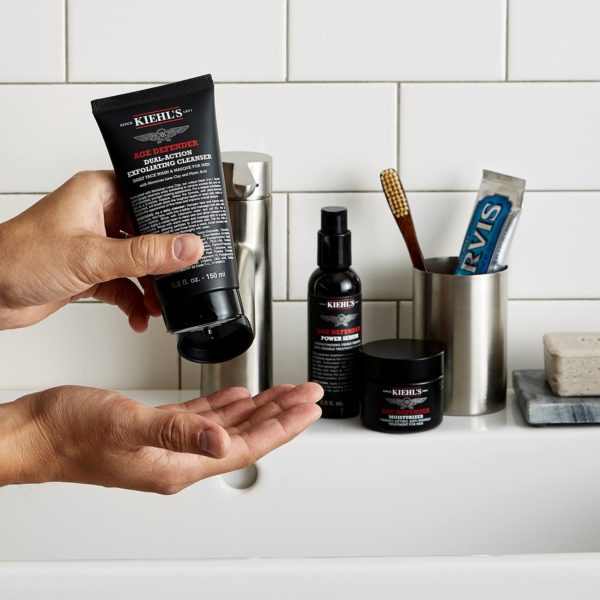 With higher-priced products, it's kind of important they go a long way, not to mention they need to be effective. This concentrate looks to be both.
For our next stop, we turned to Sephora and looked into the Micro-Dose Anti-Aging Retinol Serum with Ceramides and Peptides. 473 shoppers awarded the serum a 4.6/5 star score, of which you'll find the breakdown for below:
5 stars: 69%
4 stars: 24%
3 stars: 6%
2 stars: <1%
1 star: <1%
There are so many happy customers who have used this serum, with one saying it's the "best serum I've ever used." Buyers notice big differences in their skin, reporting a reduction in fine lines, dark circles, and puffiness.
One Kiehl's review even read, "This actually does work, that's why it's expensive." This serum is a clear winner, and it's honestly refreshing to read about a pricier skincare product that actually pulls its weight.
Overall, Kiehl's is a dependable brand. It has built its name over the years, and it's awesome to see that its products are still as loved today as they've always been. Customers speak of dreamy formulas with skin-loving feels and effective results—with skincare, is there much more you can ask for?
Is Kiehl's Worth It?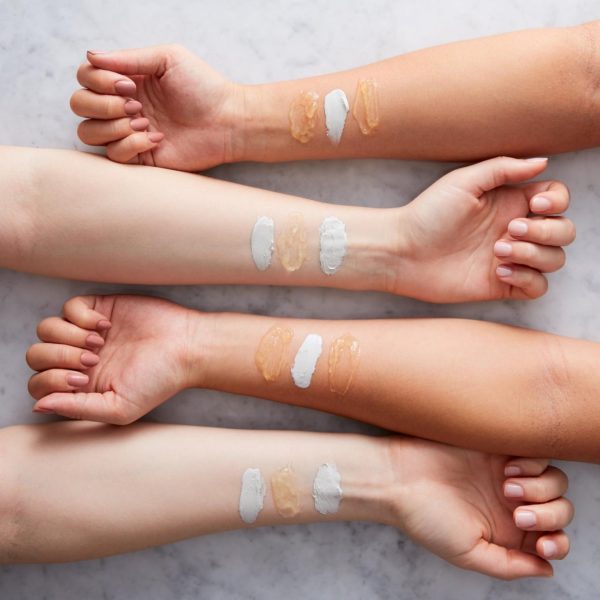 Without a doubt, and we'll tell you why. During this Kiehl's review, we found this is a brand with a lot of history, but also, a ton of evolution. Its products have stood the test of time, been adjusted where appropriate, but still maintain the heart of what makes it such a cool brand.
With a focus on natural, skin-nourishing ingredients, Keihl's offers an array of products that boost wellness inside and out. In comparison to other brands of the same caliber, this one actually clocks in lower on the price scale, which is something we truly appreciate like a brand that has as much clout as this one.
Not sure you'll love Kiehl's? Try a product. If you don't like it, send it back for a full refund.
Kiehl's Promotions & Discounts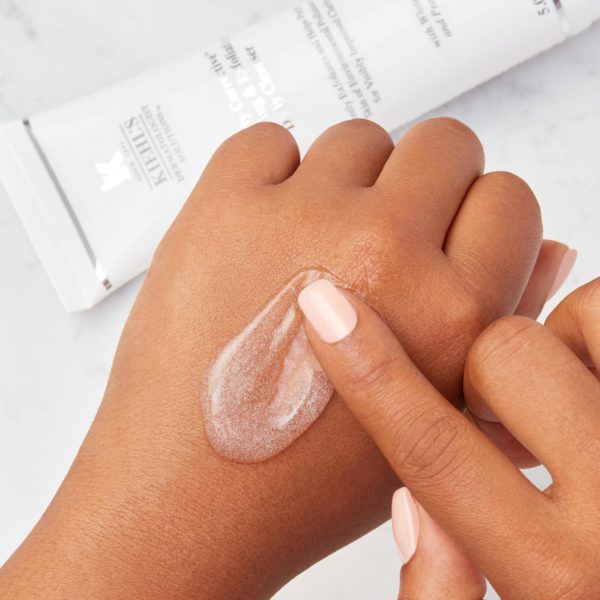 Great skin is a gift, but the brand goes even further than that to tell their customers how much they love them. Throughout this Kiehl's review, we spotted that the brand offers free shipping for orders over $50 along with three samples stashed inside.
Interested in always staying stocked up? Kiehl's has an auto-replenishment program that gives 5% off with every shipment. Frequent buyers can earn more perks, like discounts and gifts with the Rewards program.
Where to Buy Kiehl's
To access the brand's entire selection, deals, and free samples, the best place to shop is right from Kiehls .com. Live outside the US? You can also find them at Sephora or use the Store Locator to search for an authorized retailer.
FAQ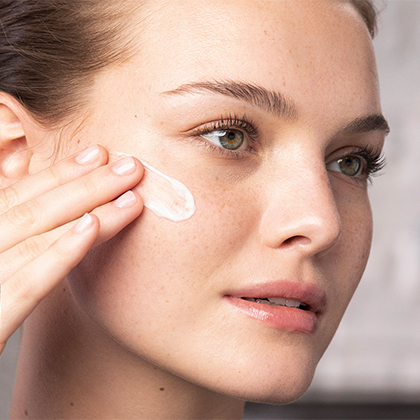 Does Kiehl's ship internationally?
Unfortunately, Kiehl's website doesn't ship internationally, but the brand is sold in retailers around the globe—just use the Store Locator tool to find one near you.
Does Kiehl's give samples?
Yes! You'll get three free samples with all orders over $50.
What is Kiehl's Shipping Policy?
Kiehl's is proud to offer free standard shipping for orders $50+. Delivering to all 50 states, you'll have a few different shipping options that vary in price based on your order total:
Standard $7 or free over $50, 3-5 business days
3-Day $12-$16
2-Day $17-$21
Overnight $22-$26
Once your order ships, you'll receive a confirmation email with a tracking link that you can click to keep an eye on where your order is on its journey.
What is Kiehl's Return Policy?
Trying out new products can be tricky. There's no one-fits-all formula, and Kiehl's gets that. To honor the many differences in skin and preferences, the brand offers a 100% money-back guarantee on all of its products. The only request is that you return it to the same source you brought it from.
For items purchased online, you'll need to call 1-800-KIEHLS-2 and then return them by mail to Kiehl's Since 1851, 1620 Stateline Rd E, Southaven, MS 38671—just be sure to tuck your sales receipt into your return package.