Krisp Review 2022 Features & Pricing (Is Krisp Worth Paying For?)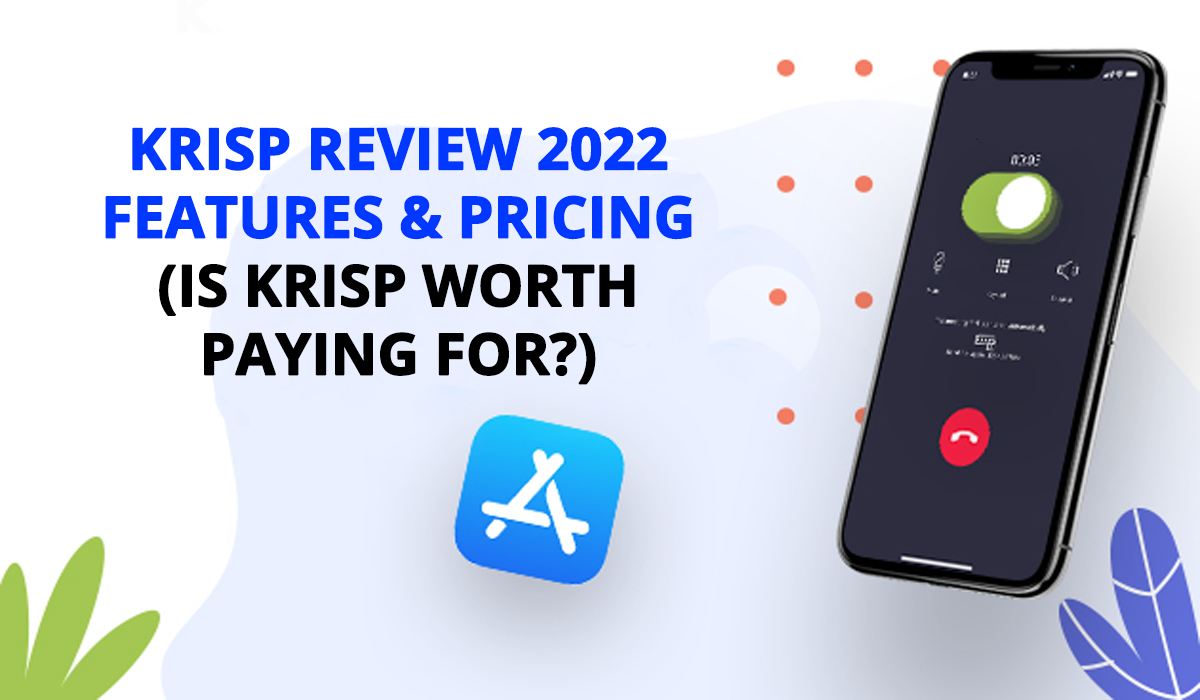 Thanks to the COVID-19 pandemic, more of our professional interactions are taking place online. Conference calls, online meetings, virtual interviews, and other on-screen interactions are taking the place of in-person meetings. Krisp This makes it even more important to ensure you're set up to handle these calls in the best possible way.
However, it's not always easy to have a smooth, quiet conference call. Often, Krisp's background noise gets in the way and interrupts the conversation. It might be your children shouting in the background, the dog barking, construction noise outside, or the whirr of the air conditioning.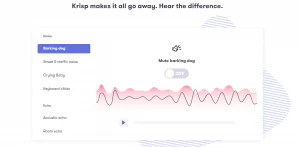 Whatever it is, the excess noise can really be distracting on an important meeting or conference call. It can cause you to miss out on or mishear important information. Krisp It can also interrupt the meeting for others and make you appear unprofessional.
So, what can you do about excess noise on calls? Krisp is an app that uses AI technology to expertly filter out background noise and make your call as clear and easy to hear as possible. It will allow you to take a call from anywhere, without having to be embarrassed or distracted by your noisy surroundings.
What do Video Conferencing Apps Offer?
Three popular video conferencing apps are Zoom, Microsoft Teams and Google Meet. These apps have settings that help you reduce background noise. They can identify the sound of your voice and filter out other sounds. All three apps work well to reduce background noise for a conference call. The only problem is that they can't remove background noise caused by someone calling into a meeting with their phone, because the app only works with PC or mobile devices.
In A Nutshell Krisp Review 2022: (Top Pros & Cons)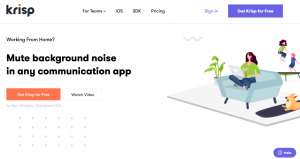 In this review, I will take a closer look at Krisp and how it works. I'll also cover some of the features and the pros and cons of this software. If you're interested in learning more about the app and how it works, head over to Krisp.
What is Krisp and How Does it Work?

Krisp is the first AI-based noise-canceling app, designed to eliminate background-noise during your calls. The software filters out all background noise going from you to other call participants with one click of a button. It's essentially like adding another layer between your physical microphone or speaker and your conferencing apps.
Krisp is incredibly versatile – working with over 800 apps – including recording, conferencing, streaming, and voice messaging apps. So, no matter what you use – it will likely be compatible. Plus, it will also work with a range of different devices, such as microphones, speakers, and headsets.
The app uses AI technology to figure out which sounds are human voices and which are unwanted background noises. As soon as you toggle the app on, the software gets to work immediately – blocking out all unnecessary sounds. The app is very smart and it will start to recognize your voice right away. Plus, since it is powered by AI it will get better the more you use it.
Features & Benefits: Why Should You Use Krisp?
Here are some of the stand-out features of this app, along with the benefits they offer:
Remove Any Background Noise
This is the big one. I tested out the app by calling someone on Zoom while my neighbors were renovating the apartment above me. The clattering and hammering completely disappeared as soon as I turned on Krisp – all you could hear was my voice. As a plus, it works both for the outgoing and incoming audio. The noise comes in one end, and then emerges from the other end as a clean, clear, and crisp voice.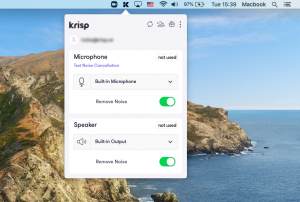 Use With Any Conferencing App
A convenient feature of Krisp is that it can be used with any conferencing app. This is very helpful, as I sometimes use different apps (Skype, Zoom, Google Hangouts) depending on who I am talking to. It is very easy to set up, so you'll be able to switch effortlessly depending on which app you are using.
Pair With Any Headset, Microphone & Speaker
Another aspect that makes Krisp very easy to use is that it can be paired with any microphone, headset, or speaker. This makes it convenient for digital nomads or frequent travelers, who might use one microphone or headset in their home office, but have a smaller and more portable one when they are on the road.
Use on Different Platforms

Krisp is available cross-platform and can be used on Mac, Windows, and iOS. I used it on a Windows computer myself and it was incredibly easy to download and set up. You also have the option to use the Chrome Extension Option of Krisp, rather than the desktop version. Some find this Chrome Extension even easier to use, as you can simply toggle Krisp on and off without having to change any other settings.
No Need to Worry About Privacy
There's no need to worry about anyone hearing your conversations, as all of the AI noise reduction Krisp does take place on your own device. This means that your audio is not recorded or sent to the cloud. This is very important when it comes to privacy.
Pricing Plan Of Krisp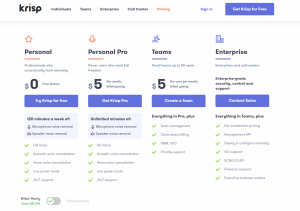 Example Use Cases Krisp
What are some of the situations where you might use Krisp? Here are some example use cases:
Making Noiseless Conference Calls
This may be one of the most important uses for Krisp. It will allow you to make a conference call without any distracting noises in the background. This makes all of your business interactions more professional and allows you to have more valuable and productive conference calls and virtual meetings.
Recording Clear AudioKrisp Review
If you need to record audio to listen back to later, this app will be incredibly useful. For example, if you are a journalist conducting a phone interview that you will need to listen back to and transcribe later, Krisp will allow you to ensure the recording is crystal clear and flawless.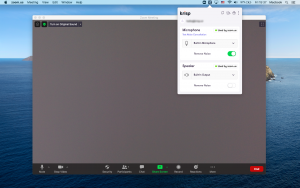 Streaming Without Noise Krisp
Krisp also works with streaming audio, allowing you to enjoy a clear and easy to hear voice every time.
How to Use Krisp
The free version of Krisp allows you to use it for 120 minutes per week to the mute microphone or speaker noise. If you want more, you can opt for the Pro plan which is $3.33 per month.
How to Install Krisp?
Head over to the Krisp and download or install the Windows or Mac version of the app. Click on the "Get Krisp for Free" button on the top right-hand side and you'll have the choice to download the app or install the Chrome Extension. Both of the options come with 120 minutes per week for free.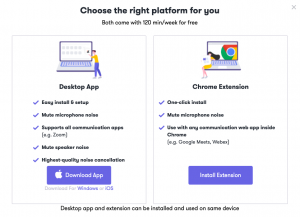 When you create an account with your work email, you'll get a free 14 day trial of the Pro account. There's no need to enter your credit card details at this point and after your 14-day trial, you can decide to continue with the free plan. You can see the pricing options for professionals, teams, and more on the Pro plan which is $3.33 per month.
There's also an option to refer your friends to the app. With each friend, you invite you will get two months of unlimited Krisp Pro, while your friend gets Pro for one month.
Getting Set Up
The easiest way to set up Krisp with the audio conference call app you want to use is to follow these three simple steps:
Locate and Open Audio Settings in the target app.
Change your microphone settings to "Krisp Microphone".
Change the Speaker to "Krisp Speaker"
Turn on Krisp and the app will immediately start to filter out the excess noise, making your audio crisp and clear.
How to Use It Krisp?
Krisp is quite simple to use. With a single button, you can "switch off" any background noise coming from you to other call participants, as well as any noise coming from others to you.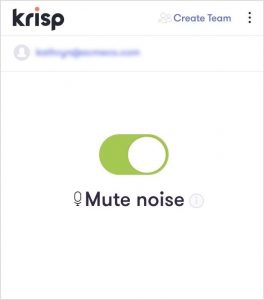 The Chrome extension works the same way, with a simple "Mute Noise" toggle that will apply to any Chrome tabs using the microphone. When the extension is working, you'll see a green ON indicator near the extension icon in the extension bar.
Pros & Cons of Using Krisp
Pros
Magically removes background noise
The interface is simple and easy to use.
Krisp is compatible with any conferencing app.
It is available on multiple platforms, including Chrome, Windows, iOS, and Mac.
Krisp is totally private. All audio-processing happens on your device and none of your audio is ever sent through to a server.
There is a free option that is quite suitable for occasional use.
Cons
Occasionally the app can have high CPU usage because the audio-processing happens on the device itself and uses AI algorithms.
You may observe a bit of quality degradation in your voice when you turn on the noise cancellation toggle switch. (However, your voice will still be comprehensible and clear.)
Krisp Reviews & Testimonials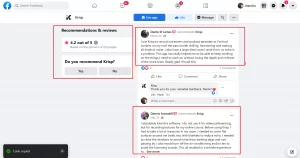 I work 100% remotely doing software development. He barks often, nobody ever notices. Also, at times, when someone is in a busy cafe (but I'm not) I can tune out their surroundings. Krisp cuts both ways, it's awesome!
@Aaron Rosenzweig
I have dogs, kids, a loud window A/C unit, and the external air conditioner unit outside my window and Krisp blocks it all.
@Karine Souto
Krisp is KILLING it. Not a peep of outside noise coming through the microphone. No traffic, no birds, no typing on my keyboard
It sounds like a highway outside my window, and @krispHQ is KILLING it.
@98codes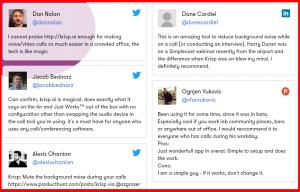 Krisp Alternatives 2022
For Windows, Linux, PulseAudio and Mac, there are six alternatives to Krisp. The best alternative is NVIDIA Broadcast. Other great apps like Krisp are Real-time Noise Suppression Plugin (VST2, LV2, LADSPA) (Free), NoiseTorch (Free), SoliCall Pro (Paid) and Noise Blocker (Paid).
Krisp on Social Media :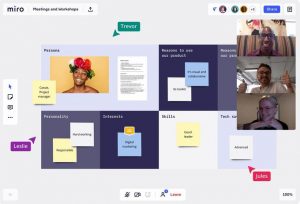 FAQ's on Krisp.ai Review
Is krisp noise Cancelling legit?
If you work from different places, you might not have control over the sound. This app lets you sound professional on your calls. You can download it in just a few seconds.
Is there anything better than krisp?
There are six different alternatives to Krisp for Windows, Linux, and Mac. The best alternative is NVIDIA Broadcast. It is free and has many features. Other good options are the Real-time Noise Suppression Plugin (VST2, LV2, LADSPA) (Free), NoiseTorch (Free), SoliCall Pro (Paid), and Noise Blocker (Paid).
Is krisp worth paying for?
Krisp is an AI that will help you with noise. It can be used to filter out background noise for phone calls, video conferences, and noisy work environments. Krisp's crystal clear call quality makes it the perfect choice for those who call in from a noisy location or want their work environment to be calmer.
Does krisp work with Zoom?
You can make noiseless calls with Krisp and Zoom. You just need to change the sound settings in Zoom. Select Krisp Microphone and/or Speaker to work in Zoom. For that, go to Zoom >>> Settings >>> Audio and change the Speaker/Microphone to Krisp
Is krisp Ai safe?
Krisp Backend does not use passwords. It relies on Google Sign-in, SSO and email code verification for all user sign-in events. Krisp Backend uses Stripe to handle payments, so it does not store credit cards.
Does krisp work with Google meet?
You can make silent calls with Google Meet. Just use the Krisp Microphone and/or Speaker. This will work in Google Meet.
Can I use krisp on phone?
Currently Krisp dont work with the phone, Krisp team is very much focused on the desktop version only.
How can I get krisp Unlimited for free?
You can share Krisp with friends and colleagues. You will get free months of Krisp Pro both for you and your referrals. You can invite an unlimited number of people to join Krisp. All of them will receive 1 month of free Krisp Pro when joining through your link.
Does Krisp have Chrome version?.
Krisp have discontinued the Chrome version for now.
Does krisp work with WhatsApp?
WhatsApp is the most popular texting and calling app in the world. … Krisp uses cutting-edge technology to eliminate background noise while you talk on your phone. This makes it one of the top must-have digital nomad apps since you don't always control your workplace's background noise.
What's the best noise Cancelling app?
Krisp is a noise-cancelling app that helps you with your phone calls. It can be used for video conferences and call centers as well. Call centers are often noisy, so people use this app there too. Krisp works well on video conferences and also for call centers where operators can use it to supress the noise around them or do the same for someone calling in from a noisy location.
Is there an app that cancels background noise?
Krisp is an easy-to-use app for canceling background noise. It takes away the background noise so you can hear the person speaking to you more clearly. Krisp is good at filtering out all of the different sounds that are not your voice, like traffic or music playing in the background.
Is krisp noise suppression good?
Krisp is an expert at noise cancellation. They only do it and they are very good at this. When we tested the three leading video conferencing apps, one of them did a really good job, but Krisp does even better.
Should I use krisp?
Krisp is best when there are lots of sounds from people talking and not from machines. If you have a good microphone, Krisp will work better.
Conclusion: Krisp Review 2022 Is It Really Best Noise Cancellation App ?
After using Krisp for a while, I got used to the smooth sound and lack of background noise. I enjoyed it so much that I forgot how bad my audio calls were without it! At one point, I turned the app off and it surprised me how noisy everything was. It felt like surfing the net without an Ad-Blocker!
Using Krisp makes such a difference that once you get used to a clearing, noise-free calls you never want to go back. It's so much easier to make a conference call now, and I never have to apologize for the noise in the background – or ask the speaker to repeat what they are saying.
Work gets done more quickly and I look much more professional – which is highly valuable and cannot be underestimated. It's a great app for remote teams, freelancers, podcasters, digital nomads, and anyone else who works online and participates in online calls or meetings.