LearnDash – The Best WordPress LMS Plugin?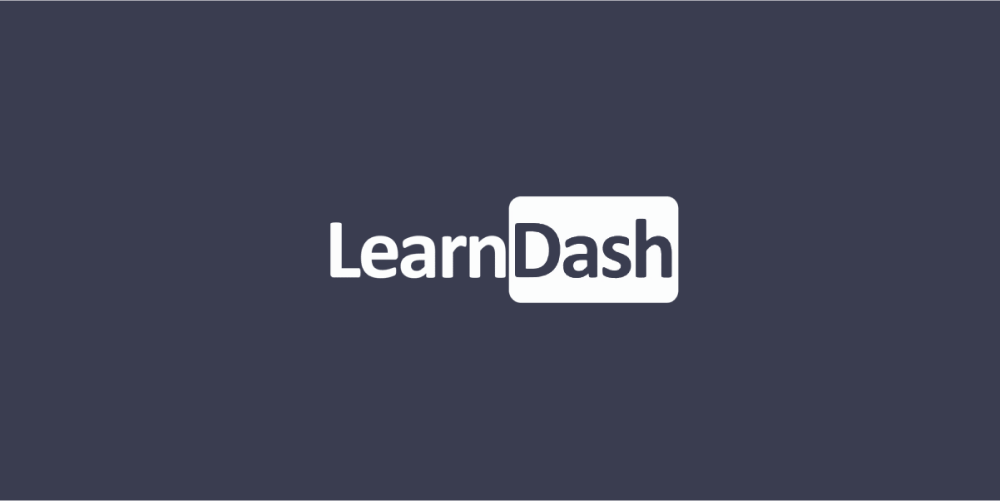 LearnDash is a cloud-based learning management platform that helps educational institutions and businesses of all sizes design, track and sell online coursework. Prime features of LearnDash include a custom course builder, quizzes, drip-feed content, a lesson timer, flexible prerequisites, knowledge forums, grade books, course points, certifications and badges.
Additionally, it offers a host of administration features including multiple user profiles, email notifications, group management, detailed reporting, assignment management and access rights. LearnDash is compatible with mobile devices.
It integrates with WooCommerce, EDD, Stripe, SamCart, Course Grid, Zapier, BuddyPress, bbPress, Gravity Forms, Badge OS, GamiPress, Event Espresso, 2Checkout, MailChimp and more. The platform is available on a per year subscription basis, and support is extended via phone, email, documentation and an online help desk.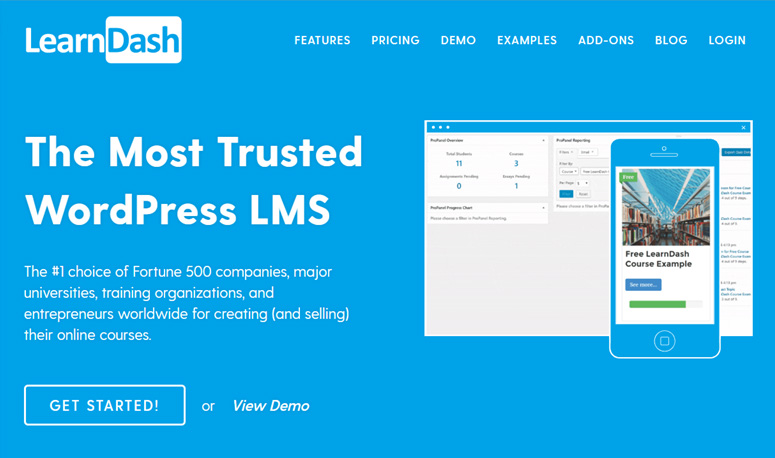 Is LearnDash Right for You?
If you're hoping for a standalone LMS system like Thinkific or Teachable, then you're in the wrong place. But if you have a WordPress (WP) website, then read ahead.
If you can navigate the back end of your website(s), then you'll have no issues navigating the LearnDash back-end. As mentioned, LearnDash simply transforms your WP dashboard into an LMS. That being said, you don't need to be a tech whiz, but you do need a moderate level of tech savviness.
If you're thinking of starting from scratch – that is, getting a WP site and then getting LearnDash – then yes, there might be a slight hump to jump. For most, this hurdle's about knee-high, very manageable. When I first started using WordPress, I found the platform to be impressively intuitive. Moreover, LearnDash uses a drag and drop interface to help you create and organize your courses – it hardly gets easier than that.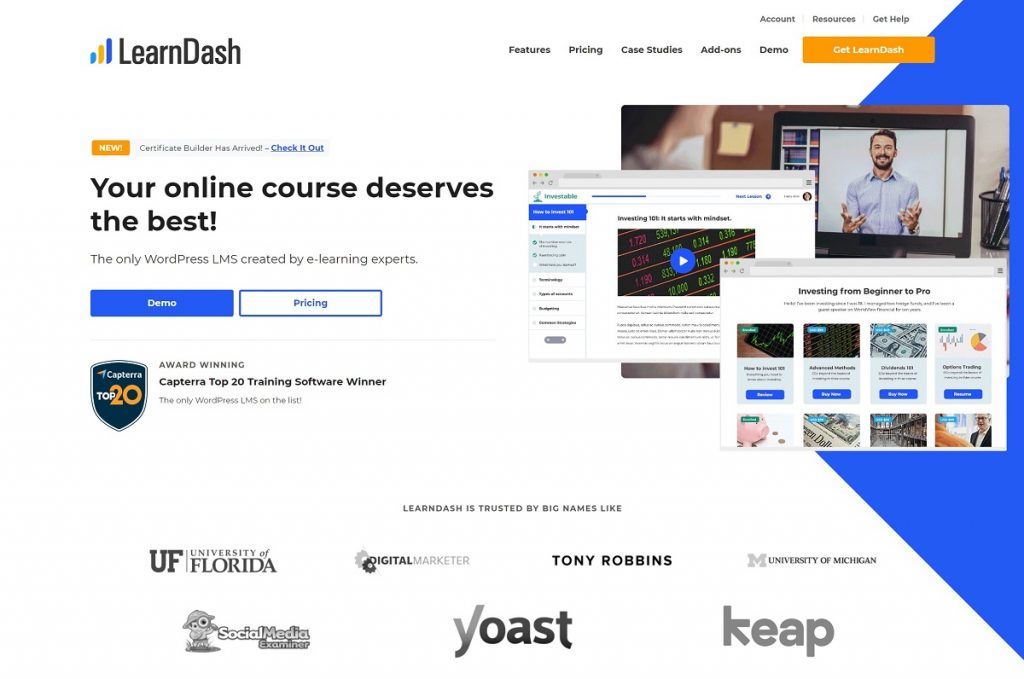 The most important consideration is your business needs. You need to project into the future. If you'd simply like to bang out courses with minimal involvement in the look, feel, and functionality of them, then you're better off with standalone platforms like Teachable or Moodle. Sure, there's limited flexibility and customizability there, but they do most of the heavy lifting for you, enabling you to focus on solely the course-creation aspects of your e-learning endeavors.
On the other hand, if you're serious about scaling your business and monetizing your courses, then you're going to need be as "agile" as possible to meet market demands. You'll need customizable branding, programming abilities, and a vast range of features for ultimate flexibility.
The best part is that LearnDash grants you this scalability, customizability, and richness of features at a competitive rate.
LearnDash comes with a full set of features and options to enable you to provide an exciting e-learning experience to your users. Now that you know how to create an online course with LearnDash, let's check out some of its most interesting features and options.
1. LearnDash Certificates
You can award official certificates to your users based on their quiz performance, completing a course, or both. The certificates are fully customizable and support dynamic data including username, course or quiz name, score, and much more.
Certification options make your courses more authentic and helps to gain the trust of your users.
2. Advanced Monetization Options
LearnDash makes selling your online courses super easy. It has easy options to let you set price for your online courses, choose a payment schedule, and take orders. You can set it for a 1-time purchase, recurring payments, or membership plans.
3. User Profiles
LearnDash creates front-end user profiles for your customers. By going to their user profiles, they can track their course activity easily.
4. Powerful Administration Options
LearnDash provides you with powerful administration options to organize your learners and courses well. You can group your students, run reports on user enrollment, progress, and quiz performance, expire course access, and much more.
5. LearnDash Addons
LearnDash features a number of free and premium addons to let you extend the functionality of your learning management system. It has extensions for WooCommerce, bbPress, Stripe, MailChimp (also check out these better alternatives to MailChimp), Slack, and many other popular applications.
LearnDash is available across 3 pricing tiers; Basic, Plus, and Pro. Pricing plans – billed annually
Starting price: $199.00 per month
Free trial: Not Available
Free version: Not Available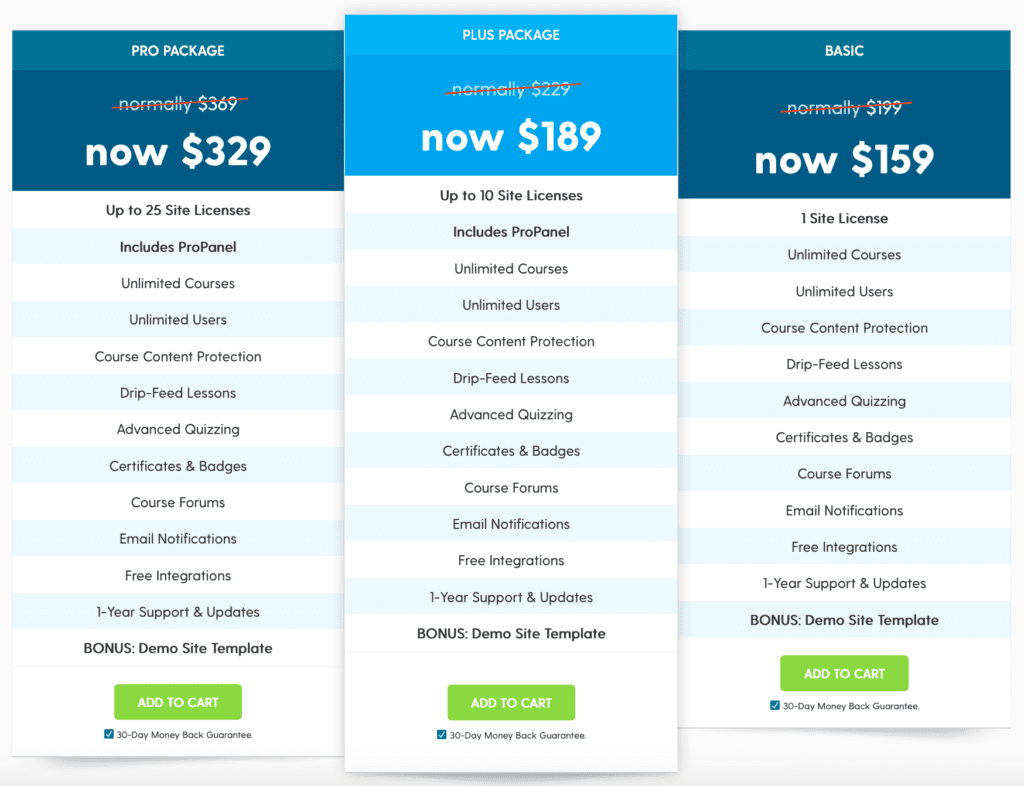 Final Thoughts
As you can see, LearnDash is decked with a wide degree of features and functionality – the only limitation being that you need a WordPress site to power it. But by transforming your WP dashboard into an LMS, you eliminate the learning curve associated with navigating a new platform. Moreover, because WordPress is also an authoring tool, you can create courses from scratch using LearnDash's course builder, or simply upload pre-existing content with full assurance that LearnDash is compatible with all content, media types, and technical standards!