LollicupStore Review: Boba Supply Store & Restaurant Supplies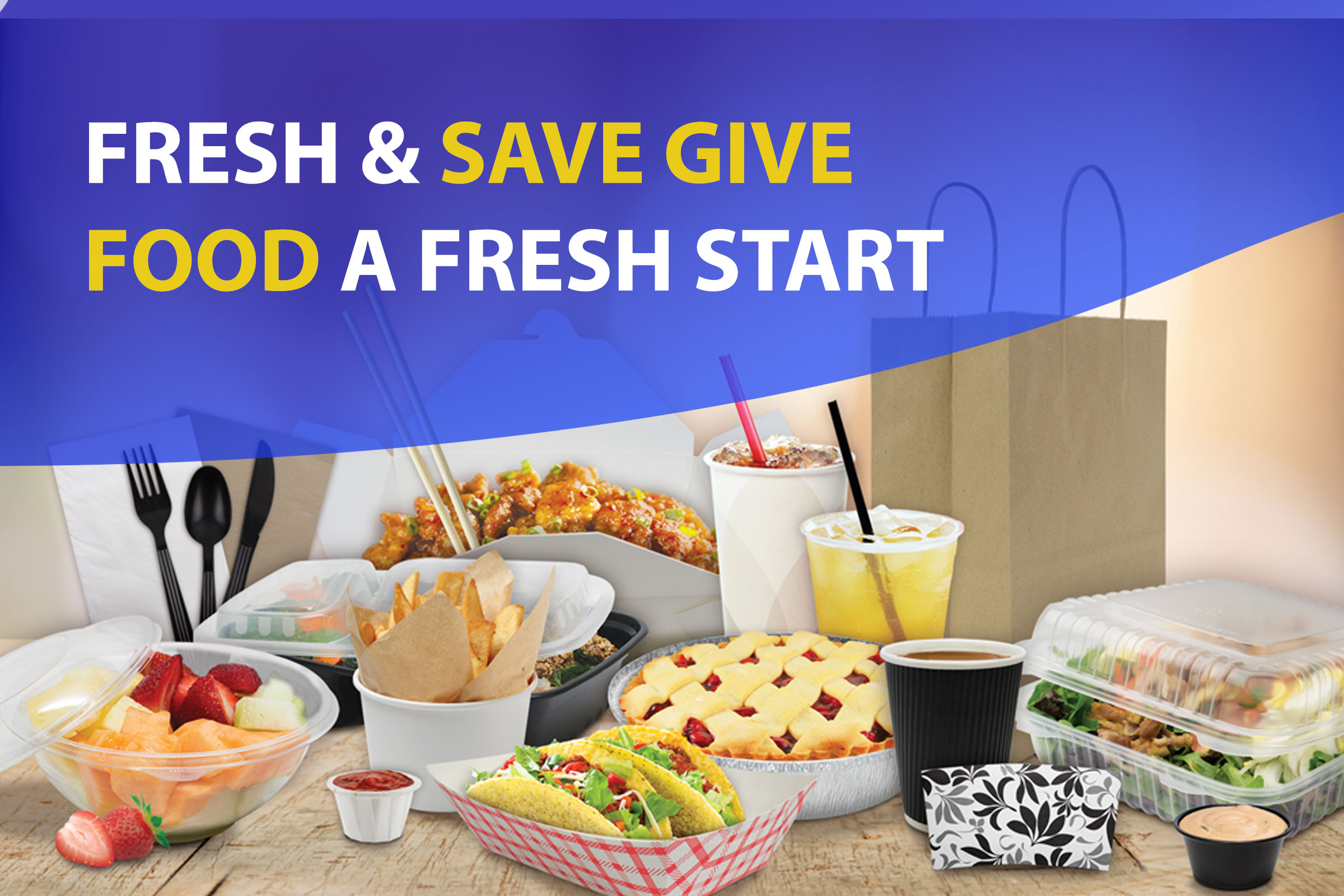 Lollicup Store is the largest bubble tea supplier in the USA and a major supplier of food service disposables, beverages, food & desserts and store supplies.
Bubble Tea is Taiwanese beverage which is traditionally a milk tea that has a chewy tapioca balls settled at the bottom. Tapioca is a starch that comes from the cassava root.
The term "Bubble Tea" comes from the fact that it is shaken with ice in a cocktail shaker. A bubble froth appears on the top of the drink as a result of shaking.
The raw tapioca pearls, which are often black but can also be transparent or white, get cooked in boiling water until they become soft. They pearls are then kept in a simple syrup mixture so that they become sweet and remain chewy until they are ready for use.
The delicious fruit or tea infusions can be served either piping hot or iced cold, making a delicious and ever-so-quirky drink and snack. Bubble tea is served in transparent cups with a fat straw so that — as you sip — the tapioca balls come shooting up it and can be chewed as you swallow down the delicious liquid. It's called bubble tea both because of the tapioca balls, and the floating "bubbles" created by the vigorous shaking involved in its blending.
In the recent years, some changes have been made in the traditional recipe of the Bubble Tea. Now you can also use jellies as toppings.
Lollicup Stores is a Bubble Tea supplier that gives a sweet, cool refreshing and really delicious treat.
Lollicup Stores provides Bubble Tea that comes in as many flavours as there are teas and fruits, so you can pick and choose.
I run a small cafe in my hometown. I've been in the business now for almost a year. I'll tell you something about running your own business. While it might be a bit stressful at times, I really enjoy it. Especially when people I know come in, sit down, and eat a nice meal while we catch up on things. My kitchen staff is hard at work and always making sure that every customer gets the best service and get exactly what they've ordered.
When it came time to make another order of food, supplies, and other things I wanted to find a place that I can trust. Yes, I work with a couple of food and supply distributors. But something was missing. What did I need that the other distributors didn't deliver in previous orders?
A friend and fellow restaurant owner told me about the LollicupStore. It's a place where you can get food, but also things like Bubble Tea, kitchen utensils, kitchen tools, and so much more. I can be able to order what I want when I want and have it delivered to me fairly quickly.
LOLLICUPSTORE FEATURES
Get food and beverages for your restaurant so you can add it all to your menu for all of your customers to enjoy.
Want restaurant supplies for takeout, delivery, and dine-in? You got it. You'll have plenty of supplies at your disposal depending on what you are ordering.
Need more appliances and tools for your kitchen? They have extra bottles for condiments, tools for food prep, storage containers, and more.
Keep members of your kitchen staff safe just in case of any emergencies or when they are dealing with raw foods. These include your masks and gloves. You can also get cleaning supplies in order to make sure your kitchen is clean from top to bottom and safe for food prep.
FOOD AND BEVERAGES
One of the most important things a restaurant obviously needs is enough food and beverage for their customers. While I have one distributor that handles most of the appetizers and entrees, I can get plenty of stuff for desserts. They have all kinds of syrups, pudding mixes, dessert mixes, and so much more.
You can also get your coffee and teas from LollicupStore including their Bubble Tea. I even added bubble tea to my menu as a "trial" offer and it was selling like hotcakes for a couple of weeks. So I decided to add it onto the menu for good. Can't go wrong with a little "trial and error" to see if the customers like it or not.
I pretty much order my desserts, coffees, and teas from them so I don't have to go anywhere else. How is that for convenience? Plus, I don't have to wait too long to get them even when I am running low on them.
Needless to say, my customers are quite happy with the food here (and even the desserts and beverages). I always listen to my customers when it comes to what they want on the menu. Plus, I pay close attention to some of the best sellers. When the demand is high, I know I can order more of whatever I need. This is one of the reasons why I love running a restaurant.
RESTAURANT SUPPLIES
One thing that I am proud to offer is takeout services. I know that a lot of people are on the go all the time. But they cannot resist a bite of their favorite dish at my restaurant. Alternatively, people want to take home what's left of their meal and eat it later. Either way, I can order the containers that they need in order for them to take out and head home.
Most of the containers that they take home will keep the freshness in there. I know a lot of us hate the idea of eating leftovers. But the containers do a good job of locking in freshness so it doesn't have that bland look when you dig it out of the container and throw it in the microwave.
Other than the take out containers, LollicupStore is also the only place where I can grab some disposable eating utensils like your spoons, forks, and knives. Perfect for those who want to order take out rather than dine in. I have all the supplies that I need to at least get me through the month.
APPLIANCES AND TOOLS
My kitchen cannot be fully operational without the right kind of appliances and tools. After doing an assessment on my kitchen, I needed a few supplies that I didn't have yet.
So I settled on a new blender. It was perfect for making all of those smoothies. Of course, I needed extra supplies like plastic bottles for ketchup, mustards, and all kinds of sauces. And let's not forget the containers that I need to store all the other refrigerated food.
This is also the place where I can get stainless steel appliances like a shaker, pots, pans, and cooking utensils. Name the kitchen tool that they have and I can guarantee you that LollicupStore has exactly that.
KITCHEN SUPPLIES
I have to say that safety is important in the kitchen. Especially when you are handling foods. My kitchen staff are required to wear gloves when they dealing with raw foods. That way, they don't have to spread any germs in order to make my customers sick.
Plus, I make sure they practice basic hygiene skills like washing their hands. Wearing gloves is only half of the battle when I want to keep my kitchen staff and my customers safe. On LollicupStore, you can get a supply of gloves, masks, and cleaning supplies so you can keep your kitchen clean and free of any health hazards.
If you are a restaurant owner, you know that health and safety is important. If you are looking for a place where you can get all of your protective gear in one place, I highly suggest that you check out LollicupStore.
Especially when you want to get supplies at a reasonable price without having your bottom line get eaten away. I know some restaurant owners who get pretty antsy when it comes to certain things because they want to "save money". If only they knew about this store.
PROS
A wide variety of foods, beverages, supplies, etc. at reasonable prices.
Will call locations available in select cities.
Special deals and clearance items available.
Perfect for small diners, restaurants, and cafes.
Has environmentally friendly items available like takeout containers, cups, straws, etc.
CONS
FINAL VERDICT
If you are a restaurant owner, I highly suggest that you check out LollicupStore for all of your food and kitchen supply needs. I would be lost without them had it not been for my friend pointing them out to me. Plus, I would be paying a lot more for supplies and all the other essentials.
While I will be getting a bulk of my food from my local distributors, there are some things that they won't procure. It's always good to have someone like LolliCupStore on speed dial just in case I need anything for my restaurant. I don't have to wait a long time for it either.
LollicupStore is online retailer that specializes in supplies for Boba/Bubble/tapioca tea, coffee, syrups, and other coffee house merchandise. Also, they have a wide variety of restaurant supplies from disposables to janitorial, including Karat cups with lids, to-go containers. Now company has added one more role: gloves & mask supplier!
Their Vision
Lollicup USA, Inc. strives to be a top supplier and manufacturer of premium beverage and foodservice products. The company aims to serve its customers with the best options for their business needs, as well as the highest quality customer service. Lollicup USA hopes to make a positive impact on the success of its customers' establishments so that the two may continue to grow alongside one another.
Company Values
Quality & Selection: They are committed to providing you with simple one-stop-shop experience to save you time and money. Browse through their quality selection of product lines to find everything you need to serve drinks, food or takeout. You can even find items beyond the kitchen such as janitorial supplies, equipment, gloves, and more.
Affordability & Flexibility: As a growing business, they understand the importance of high-quality products at affordable prices. They are proud to maintain both quality and affordability through our foodservice disposables, eco-friendly products, and specialty beverage supplies. Whether you are just starting out, looking for a better product solution, or thinking of ways to improve your operations, they will find the best solution to help you stay within budget. As their customer, you have the option to enjoy flexible shipping options on multiple products without committing to buying in bulk.
Dependability & Simplicity: Customer satisfaction is number one priority for them. Not only do they take pride in our excellent customer service, but also in helping to solve any problems that may occur during your operations. Whether you have a special request or just need a simple solution for an upcoming event, they are always pleased to help.
What Do We Like
Huge selection of professional restaurant supplies & equipment products from the restaurant supply store.
Extremely fast shipping & wholesale pricing.
Good Prices on food storage products, food serving items, Food service disposables for everyday serving.
At Lollicup you will find everything for wholesale commercial restaurant supplies and hotel supplies in PolyPro, Polystyrene, Bio-Based Materials.
Products and Services of LollicupStore
LollicupStore offers different products including tapioca, bubble tea, tea, tea leaves, fruit syrups, jelly, beans, coffee, coffee beans, coffee syrups, fruit syrups, smoothie mixes, beverage powders, spices, kitchen supplies, store supplies, led signs, marketing material, blenders, coffee machines, and sealing machines etcetera. They offer free shipping services for all their products. And you can place an order for their products via their website.
Ways to Save at LollicupStore
We hope our tips will help you save more on restaurant supplies and ingredients on LollicupStore.
Clearance Savings
Shop the 'Clearance' sections to get a discount of at least 10%. Holidays are another great time to shop, as Lollicup USA often releases special deals.
Check the Deal of the Day
Daily offers change regularly so check the'Deals' page often and see if the Lollicup restaurant supplies you're looking for are on sale. Past deals involve buy more, save more deals of items such as almond beverages and microwaveable take-out boxes. If sale events come with Lollicup coupons, remember to use them when finalizing your purchase.
Coupons for LollicupStore
You can find some Lollicup coupons on the 'coupons' page on their website. For a wider selection of Lollicup coupons, check out coupon websites.
LollicupStore Loyalty Program
If you're a frequent Lollicup shopper, the LollicupStore Loyalty Program is a great way to save. It's free to sign up, and members accumulate discounts based on how much they've spent over the last 12 months. The more you buy, the higher your discount is on your future orders.
Find Lollicup Discounts on Social Media
Follow @lollicupstore on Facebook or Instagram to see their newest promos and giveaways. To make sure you catch all of their freebie or bargain announcements, switch on Notifications.
Sign up today, and see how much you can save at Lollicup now.
The Bottom Line
If you run a small cafe that serves coffee, tea, bubble tea and other such products, you should definitely visit LollicupStore. This will save you money on everyday things while shopping online.