Long Tail Pro Review: The Best Keyword Research Tool To Find Long Tail Keywords?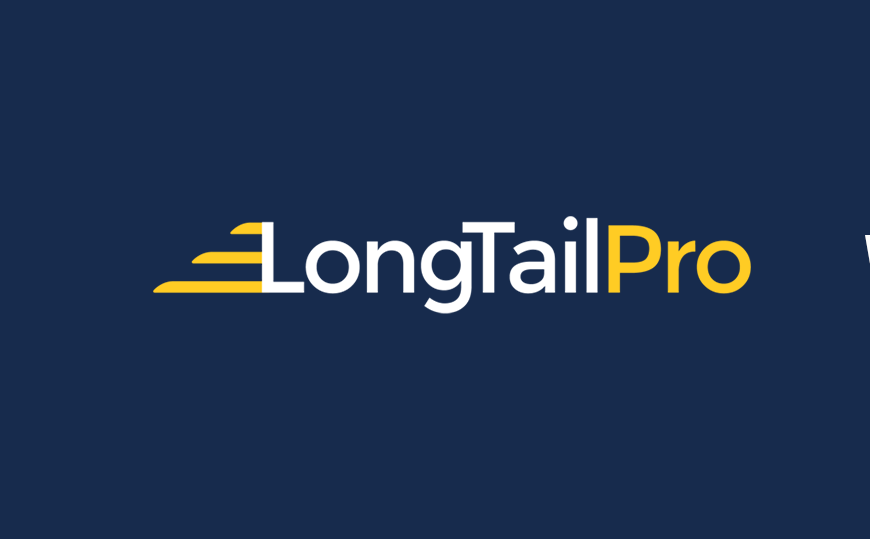 You must be familiar with the tool if you are reading this review. But if you are wondering what I am talking about, this Long Tail Pro review if for you too. Now that you finally got your website up and running, the next step is to make it known to users and search engines. Why don't you sit down and relax while explaining how LongTail Pro can help with that. Let's first start by defining what Long Tail Pro.
Long Tail Pro is a keyword research software used to find keywords with low competition. Keywords that are not so competitive are unique and will help you to get discovered. It is a perfect tool for SEO experts but not favorable for those doing paid ads (Google Adwords PPC).
It's pretty easy simply enter some keywords into the search bar and find out which keywords are being searched for, so, for example, I've used Longtail Pro themselves on the tool to see what people search for when looking for this tool.
You will see there are a number of terms there such as " how to use Longtail Pro " and a number of others and that allows me to then be able to optimise my page for a number of different search terms relating to this tool.
So whether its a tool, service or something more locally searched this tool will give you an idea on how competitive it's going to be, what volume there is in terms of search.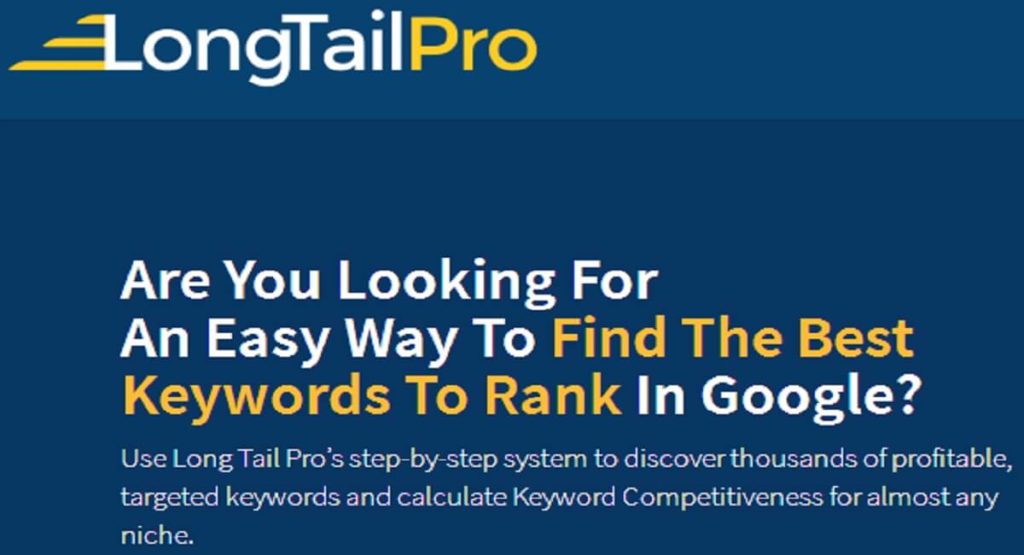 This isn't your usual keyword research tool. It has plenty of great features to help you find the right search terms and more. Here are some of those features which I am certain you are going to love:
It helps you to stay by allowing you to create and handle multiple projects. If you have more than one site, you can set up campaigns for all of them using Long Tail Pro.
It has a feature to help you generate keywords based on your seed keyword.
You can use this tool to export keywords in an Excel spreadsheet.
It allows you to import keywords.
You can increase your AdSense revenue by looking for long-tail high-CPC keywords.
LongTailPro can suggest available keyword-rich domain names when you are looking for one.
It allows you to check Yahoo, Google, and Bing ranking for your keywords.
It has a feature to check keyword competition.
You can also find your best keywords.
When using LongTail Pro, you need to know that it works in six segments. These segments include:
Keyword Research
Rank Tracking
Backlink Analysis
Custom Keyword Difficulty
Keyword Competitiveness Checker
Video Tutorials
Why To Use Long Tail Pro?
Keyword research is crucial for anyone running a website. However, LTP is a perfect pick for:
SEO experts who want to want to direct more organic traffic for better site rankings
Those searching for topics that interest readers
If you want to create content that is highly-targeted to meet your audiences' needs
Affiliate marketers who are looking for new angles and niches with low competition and high-traffic keywords to target on their articles.
When you are looking for a free long tail keyword tool to help you with your SEO, it is always good to compare prices. Since most of this article, we have compared LTP to Ahrefs, we are also going to do the same on price and support.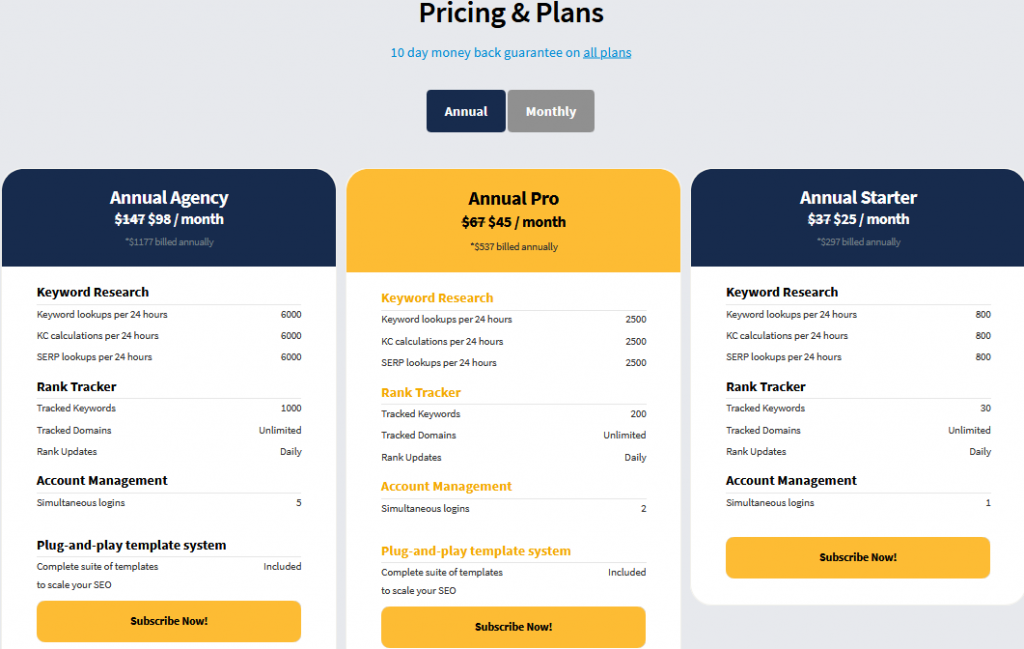 With the most expensive plan in Long Tail Pro, you can research 2500 keywords a day. The same amount will get you only 100 keywords a day when you decide to settle for Ahrefs. This doesn't make Long Tail Pro cheap. If you decide to pay for it annually, it will cost you between $25 and $98 per month. If you are operating on a low budget and you can't pay annually, it will cost you between $37 and $147 each month. It's going to cost you more in the long run. This price is on the higher end compared to other keyword research tools.
This price is justified since Long Tail Pro is one of the best keyword research tools in the market. Therefore, if you know what you are looking for, you won't find it privacy.
Conclusion
No data is worth ignoring and I think using Long Tail Pro to dig in and get long-tail keywords is always part of anyone's marketing mix, even if you are an established brand, you can still find longer tail opportunities that convert, I'm always looking for things that are easy to rank for so jump on and try long tail pro and see what keywords you can find to rank for.