ManyChat Review – Everything You Need To Know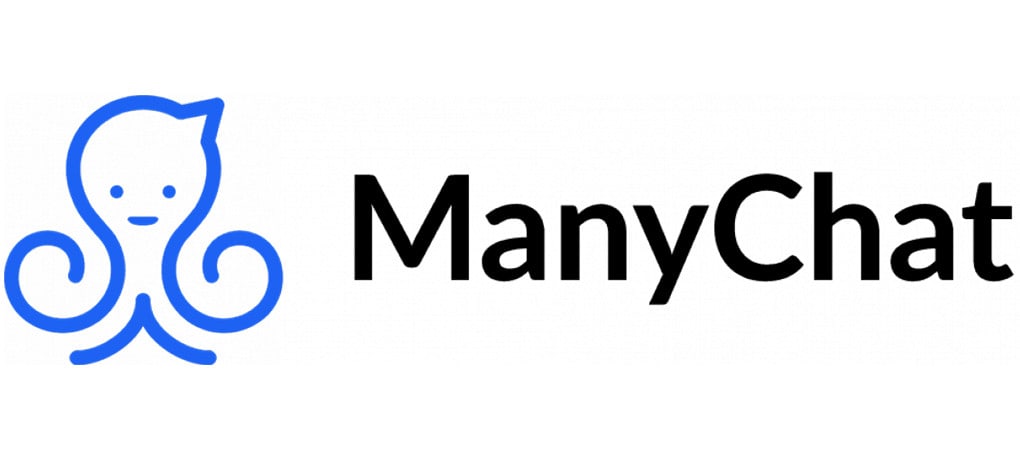 ManyChat is a service that allows you to create chatbots for Facebook Messenger. You can use these chatbots for a range of purposes, such as marketing and customer care.
The platform's key selling point is its ease of use. ManyChat claims that you can use it to set up a chatbot in about two minutes. And with no coding involved, you don't have to be an expert to do it.
At the more advanced level, you can use ManyChat to completely automate your Messenger marketing. Plus, you can integrate it into several CRMs. This allows you to create even more targeted broadcasts.
You may wonder why ManyChat chooses to focus specifically on Facebook Messenger.
They say it's one of the most popular messaging channels in the world. Facebook currently has over 1 billion users worldwide, all of whom have free access to Messenger. Broadcasts sent to Messenger also have an 80% open rate, which is enormous when compared to email and similar strategies.
ManyChat also claims that Messenger has a click-through rate (CTR) that's between four and 10 times higher than email.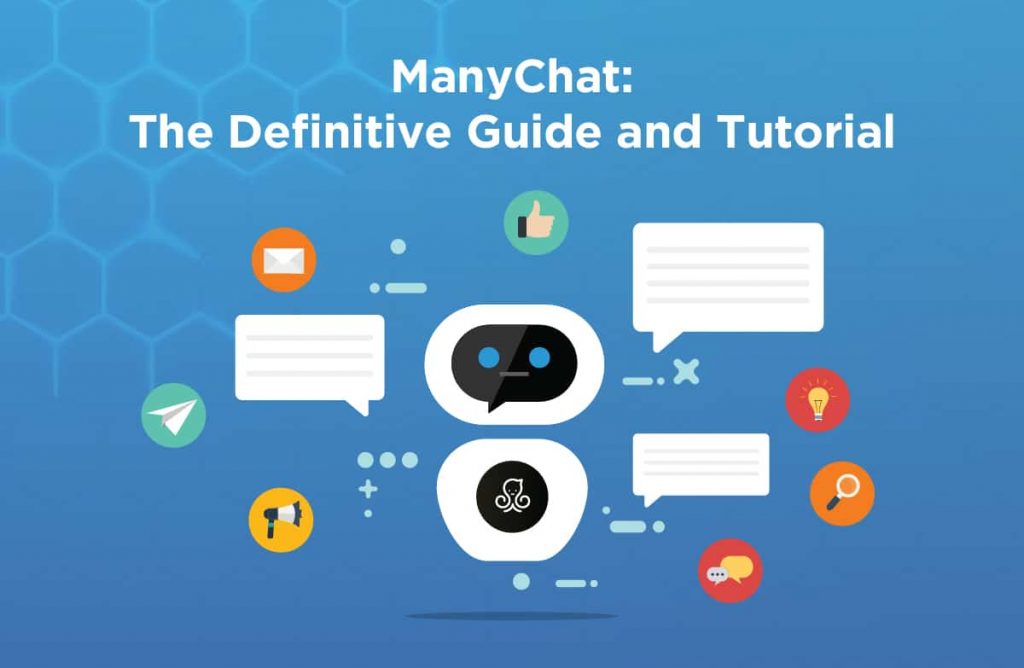 ManyChat is a Facebook chatbot platform that helps you create automated Messenger conversations.
Whether you want to build a simple bot that redirects people or a more complex bot that can answer specific questions, you can do it with ManyChat.
Here are some of ManyChat's most important features:
Flows
One of ManyChat's main features is the ability to create different workflows and customer journeys.
When someone contacts you via Messenger, they probably have a specific purpose in mind. ManyChat allows you to create flows for different use cases, so no matter what a user wants to do, they'll be taken care of.
Automation
Automation is one of the handiest features of most chatbot platforms, and ManyChat is no exception.
ManyChat allows you to automate most parts of a Messenger conversation so that users can find answers to their questions quickly and easily. The idea is to build a chatbot that directs the customer to where they need to go without any friction.
For example, you can automate a friendly welcome message that will tell the user how to get started and give them options for moving forward.
Templates
If you need a starting point––or if you're new to chatbots––you can make use of the templates ManyChat provides.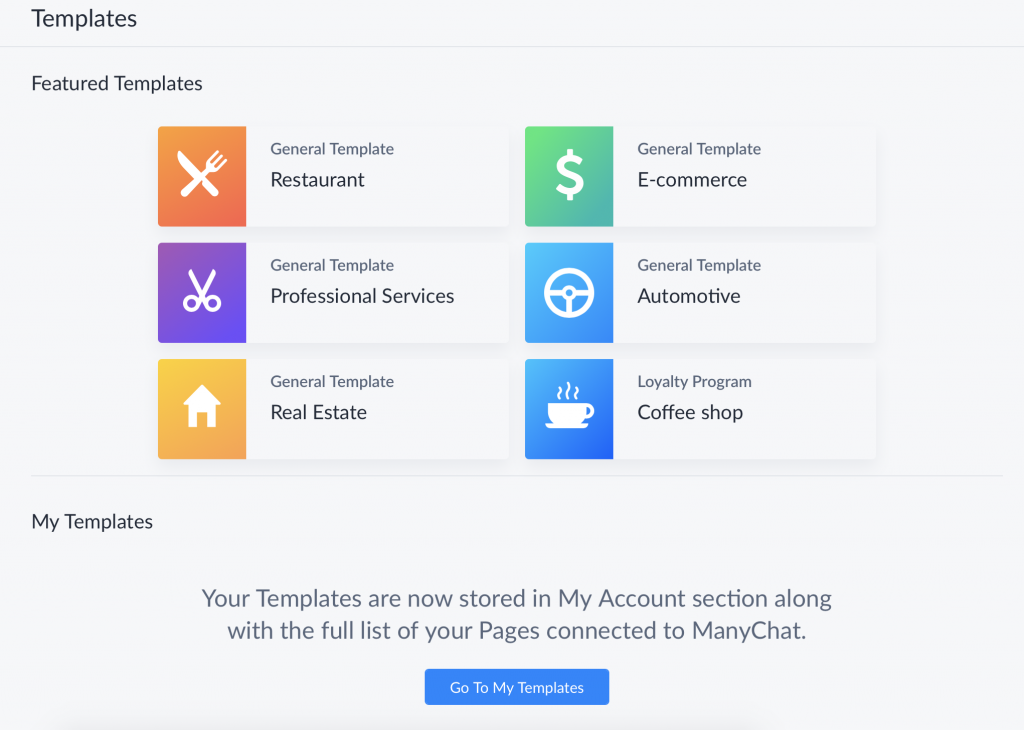 Is ManyChat Right for You?
The world of AI-driven chatbots seems a little scary and complex to many people. ManyChat strips away all of that complexity with a tool that focuses on helping you broadcast messages as quickly as possible.
Using ManyChat, you can create an array of Facebook campaigns. Plus, you can integrate the tool into several CRMs to leverage the data that you already have.
Automation Agency can help you with that. As a member of our Concierge Service, you can send a task today to ask us to help with ManyChat integration.
But what if you're not a member of the Concierge Service. If that's the case, you're probably wondering if we're the right fit for you. Have a chat with our Right Fit Chatbot to find out.
Like any platform, ManyChat has some downsides. Here are some of the flaws I noticed when using it:
Workflow
While ManyChat's workflow isn't bad, it does take some getting used to. It has a similar interface to many other platforms, but the way that you move between sections and edit things isn't immediately intuitive.
That said, ManyChat does provide a free video course that will help you get used to the interface. Once you've familiarized yourself with the layout, it'll be a breeze, but that initial learning curve can be somewhat steep.
Limited Free Functionality
Like any good freemium software, ManyChat gives you everything you need in the free version. You'll be able to build full chatbots and use them without upgrading.
That being said, there are some really handy features that are only available with their Pro plan.
For example, there's a functionality called Notify Admins that notifies your team when people take specific actions. You can use this to alert your team when someone starts a live chat conversation. It's not totally necessary, but it's really helpful.
You might find the free version has more than enough for you, but keep in mind that you will be dealing with limited functionality.
ManyChat has a unique pricing plan with two tiers: Free and Pro.
The Free plan includes all of the basic features, including:
Unlimited subscribers
Two drip sequences
Audience segmentation
Visual flow builder
Four growth tools
and more
With the Pro version, you get a serious upgrade
Unlimited drip sequences
Unlimited audience segmentation
Unlimited growth tools
Sponsored messages
A/B testing
Buy buttons
Email marketing
and more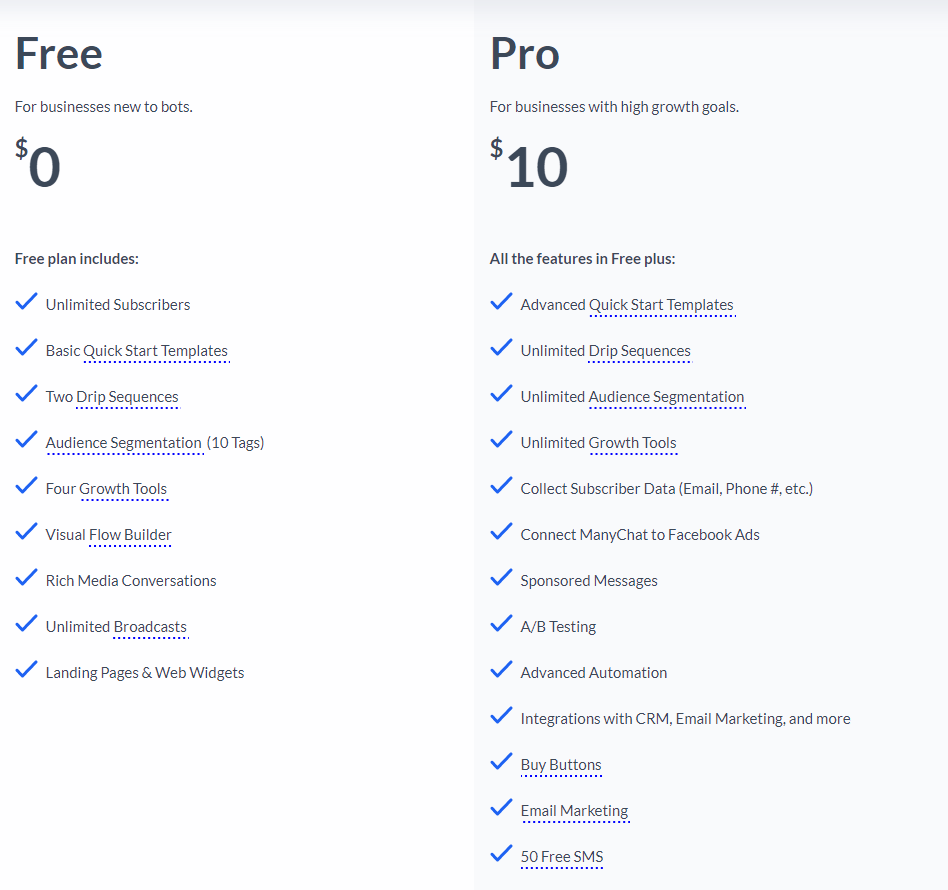 Final Analysis
All told, ManyChat is a well-built chatbot platform that will reward those who learn all of its nooks and crannies. Once you've mastered ManyChat, you can do a lot with it.
I found it easy to get started making chatbots almost immediately, though it did take me a little longer to figure out some of the more advanced tools. Once I understood all of that, it was fairly natural to build complete bots.
Again, it's not as immediately intuitive as other platforms, but it still has much to offer businesses seeking to do more with Messenger. Its chatbots are powerful and capable, and you can automate almost everything.