Movavi Video Editor Review – Features, Pros, Cons, Pricing, Alternatives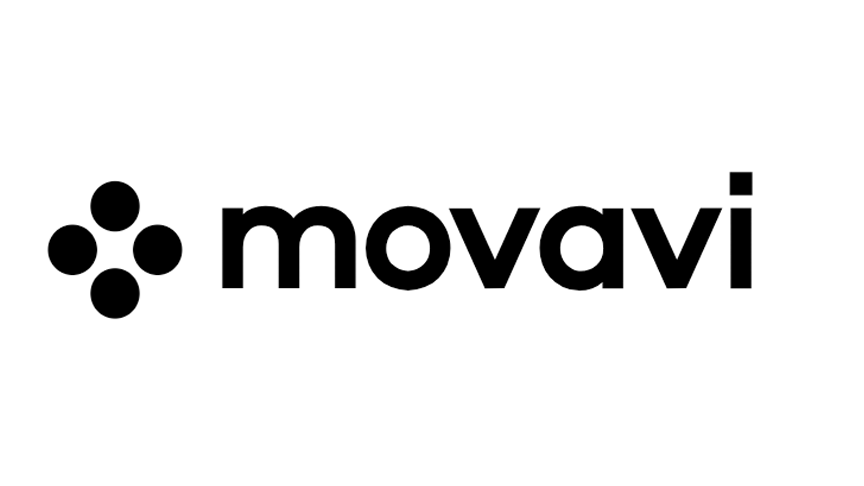 Movavi Video Editor offers a nice balance of video editing features and ease of use, making it perfect for casual users who want to create their own videos to share online or with their friends and family.
After putting it to the test by creating my own short video, I found it quite easy to use, despite a few areas of the user interface that could be improved in future versions. Youtube integration made it easy to get my video online, and the entire process was remarkably problem-free (despite one issue that was actually my own fault for not being familiar enough with Youtube.)
It is a simple video editing program that's aimed at the casual and enthusiast markets. You definitely wouldn't want to use it for a professional project, but it's more than capable of creating movies for sharing on the web or with your friends and family.
It has now reached version 12 (for Windows) and version 4 (for macOS) and packs an impressive range of features, including support for 14 different languages which gives it worldwide appeal.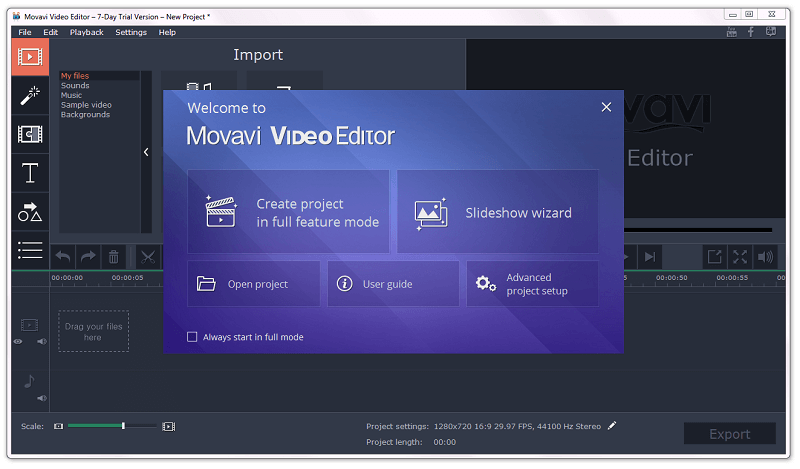 Features
Fast processing of 4K videos
Timeline markers
Keyframe animation
Built-in media pack
Automatic video creation
Effects and transitions
Cutting, trimming, joining
Is It Free?
No, it is not free software, but there is a limited free trial available. The free trial lasts for 7 days, watermarks any video output with a 'Trial' image, and any audio-only projects are saved at half-length. All of these restrictions can be removed by purchasing a license from Movavi for $39.95 USD for personal use or $79.95 USD for business use.
Movavi Pros And Cons
PROS
Simple Interface
Excellent Tutorials for Beginners
4K Video Support
Hardware Acceleration Support
14 Supported Languages
CONS
Some UI Elements Need Work
Very Limited Control Over Effects
Slightly Unorthodox Marketing Practice
Usage Reporting Enabled by Default
Movavi Video Editor Alternatives
TechSmith Camtasia (PC / Mac, $199)
Camtasia is a much more powerful program than Movavi Video Editor, and comes with an understandably higher price point. If you're looking for a video editing program that offers a more professional level of control over effects and editing, this is a great option. I also reviewed Camtasia on SoftwareHow, and you can see how much I enjoyed it here.
Filmora (PC / Mac, $59.95)
Filmora is a very similar program to Movavi Video Editor, even to the point of having a roughly similar layout. It has a few more features, but in my experience it also had a few more bugs. You can read my full review of Filmora on SoftwareHow here to help you make up your mind!
Movavi Video Suite (PC / Mac, $59.95)
This program is sort of like Video Editor's older cousin, and it's not much more expensive than Video Editor. It has a few more features, including the screen recording feature that we discussed earlier, but if you're on a tight budget you may be better off choosing the cheaper Video Editor.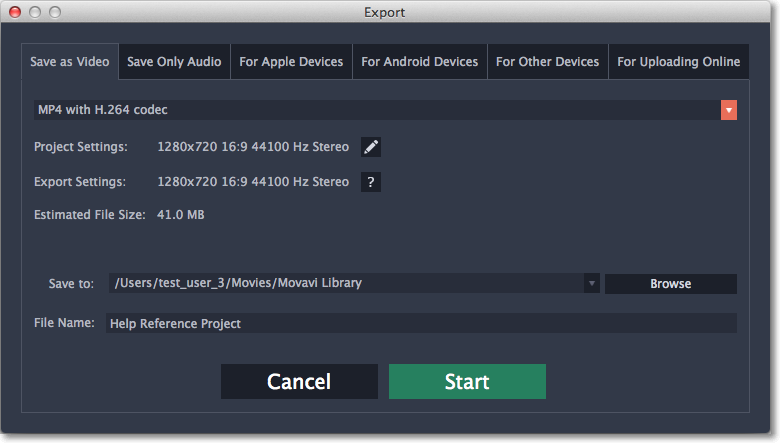 Conclusion
Overall, the video editing apps that are part of the Movavi Video Suite look good and perform well.  There are come inconsistencies and omissions which can be frustrating, especially if you're a frame-accurate, pixel perfect kind of person, but there's a lot to appeal to a casual editor who's on the lookout for more than what any bundled software has to offer, but isn't ready for all the control and bells and whistles a fully professional package has to offer. This is an excellent middle-ground video editor. If you're interested, take advantage of its 7-day free trial to check it out.