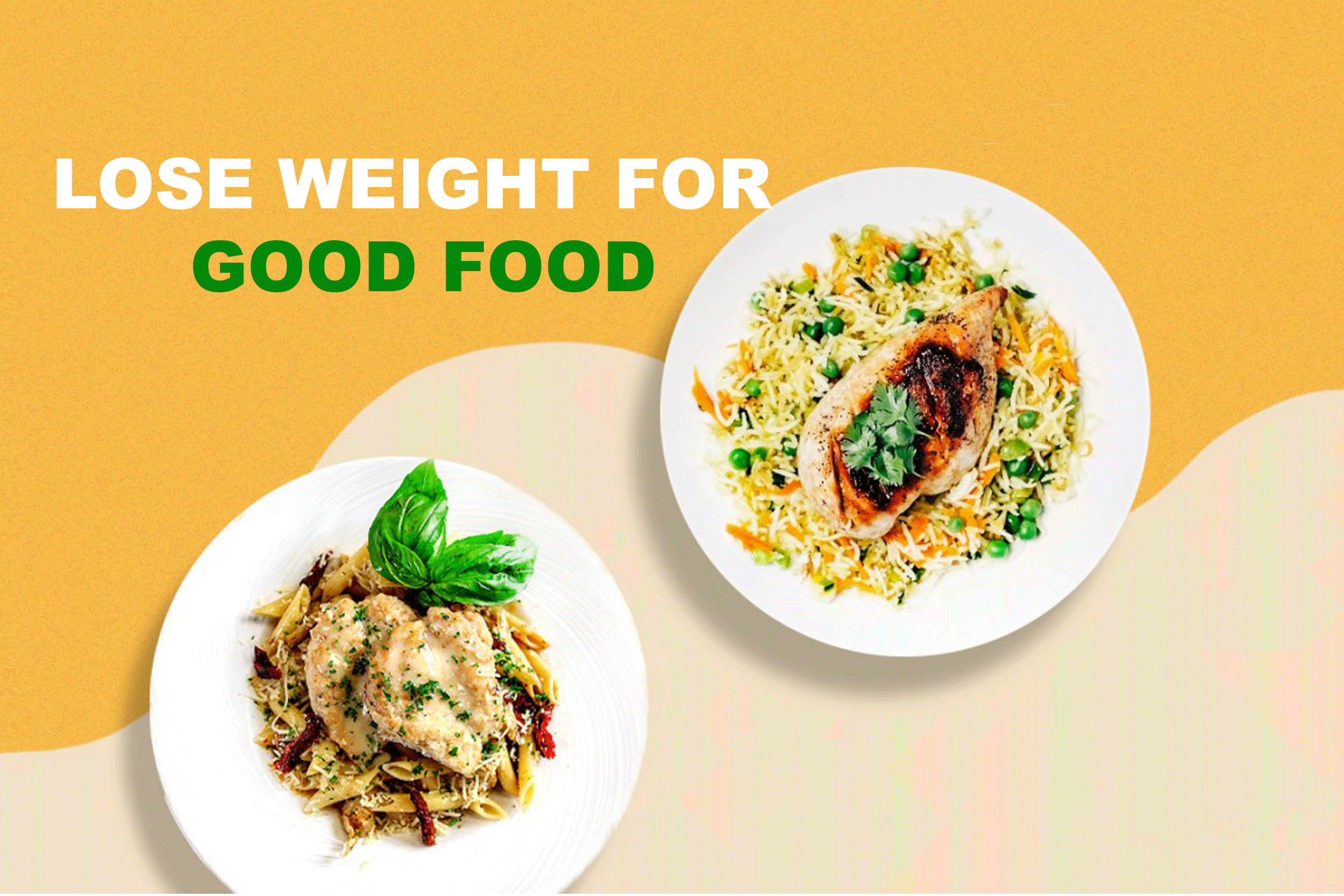 About Noom Diet Plan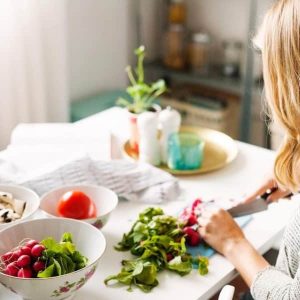 Noom is an app-based weight loss and health system which is focused on changing your habits, mindset, and behavior long-term. This system enables you to track your weight by monitoring what you eat and showing you the best options of what you should eat daily.
Using the Noom Diet Plan, you will work with experts who will create a personalized plan for you. You will also be a part of the Noom community of users who will be there to support you through your weight loss journey.
Noom has gained a lot of buzz and popularity due to its high rate of success stories, which are long-term and life-changing. The company has over 450k followers on Instagram, and has been featured in Hello Magazine, Vice, and Rolling Stone. Noom won the Red Dot Award for Outstanding design in 2017.
This Noom diet plan review will go in-depth about their subscription service, customer reviews, and more, to help you decide if this service is worth trying.
Overview of Noom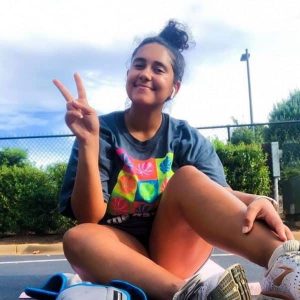 Becoming healthier and making the right choices to get your weight to a place where you would like it to be isn't always easy. Every New Year, we tell ourselves we are going to lead a healthier life, but it isn't always as easy as we would hope.
Noom founders, Saeju Jeong and Petakov, saw that weight loss was more than the industry's idea of calorie restriction and extreme workouts. In 2008, they formed Noom and launched the app in 2016 with the idea to use meditation, behavioral therapy, and psychology, to help people live healthier through these changes.
"Noom is a mission-driven technology company dedicated to building a healthier world. Our core products combine technology with human empathy, to empower personal change, and these principles are reflected throughout our company."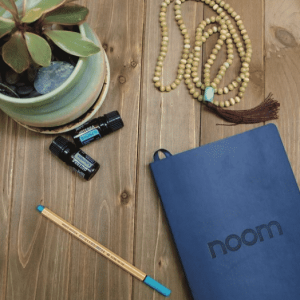 Noom is a New York-based, award-winning workplace that was featured as one of Inc.'s Best Places to Work, and Fortune's Best Workplaces in Technology. This Noom diet plan review will now take a look at the initial pros and cons of this app-based subscription service.
Pros
Personalized plans that help you meet your nutrition goals
Pricing starts as low as $59/month to $199 for a yearly membership
Community help and group support throughout the process
Personal coach to help you train and stay motivated
Noom Google Fit compatibility for convenient use
Helps you stay accountable through reminders
Many positive customer reviews
Cons
More expensive than other nutrition systems
No refunds
How Does Noom Work?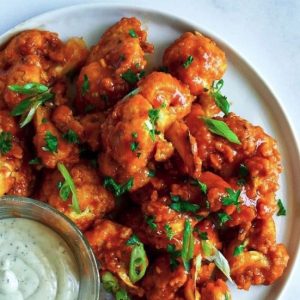 Noom helps you to stay on track both mentally and physically by taking control and accountability of what you are eating. The subscription provides you with a Noom food list that is divided into three colors to help you stay organized.
You will also have a dedicated coach, community support, beneficial articles, and a chart to fill in with your fitness and food choices. This app makes it easy to take control!
After you download the free app, add in your information and choose your subscription plan. The team at Noom will suggest the best plan for you based on your goals the answers to your questions from the initial questionnaire.
The app will also access your health app on your phone (once you allow it to). This will log your exercise, what you eat in a day, and then subtract it within the Noom app from your available daily calories to show how many calories you have remaining. Noom will track your weight loss for you.
Customers can use Noom without the subscription but will not have access to two of the most important features: the personalized coach and the Noom community support. You can also purchase add ons for your subscription including meal plans, just to make the journey a little bit easier. The subscription plans available are:
1-month
2 months
4 months
6 months
8 months
1-year
This Noom diet plan review will be reviewing the Monthly Auto-Recurring Plan, the 6-Month Auto-Recurring Plan, and the Annual Auto-Recurring Plan. Take the survey on the Noom website to see what plan is best for you.
Noom Monthly Auto-Recurring Plan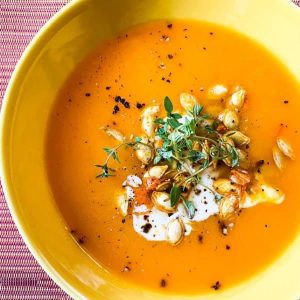 If you are looking to change your life by changing your eating habits. This Noom plan may be the best choice for you if you don't know where to start. The Subscription Monthly Auto-Recurring Plan is a great way to start your journey to better health and it includes all the tools you need to get started.
This program features activity and food tracking, calorie counting advice using their color system, personal coaching, and group support. The personal coach checks in to make sure you are reaching your weight loss goals.
On the other hand, Group Support is meant to provide users with the opportunity to motivate each other through the Noom process. This is an added benefit that many weight loss systems do not offer to their customers.
The Subscription Monthly Auto-Recurring Plan is $59 a month. If you are looking to test out the Noom system, this is a great plan for you.
Noom 6-Month Auto-Recurring Plan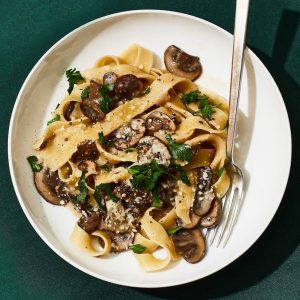 To keep up the work you started and make sure the weight loss journey becomes a lifestyle, choose a long-term plan such as the 6-month Auto-Recurring Plan. Just like the first plan, this system also includes activity and food tracking, calorie counting advice, personal coaching, and group support.
All of these amazing tools help push you to reach your goals. When using this system for months, Group Support is a great tool. If you have larger goals or are looking to make this journey a lifestyle, having a group of people that are going through the same thing may be the most helpful tool.
This Noom subscription costs $159 and would cost $360 if paid for monthly. These prices make this subscription a deal if you are looking for long-term results or have larger goals to meet.
Noom Annual Auto-Recurring Plan
Once started, you could begin seeing amazing life-changing results, so why stop? The Annual Auto-Recurring Plan is the ideal choice if you don't want to stop after seeing great results.
This is a great plan for someone looking for long-term help with weight loss. When using the annual plan, you may start to wonder what you can eat. This is when the option of adding meal plans is extremely beneficial. You will receive recipes and meal ideas for weeks at a time that will help keep your weight loss exciting and motivating.
For $199 annually, you will receive all of the features a Noom subscription has to offer. This will ensure you reach your weight loss goals long-term. It is also cost-saving because if you paid for this system monthly, it would set you back $750.
Noom Diet Plan vs. Weight Watchers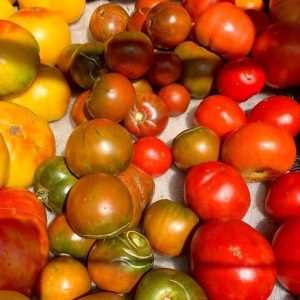 There are so many options when it comes to choosing a weight loss system. This Noom diet plan review will specifically focus on Noom vs Weight Watchers.
Weight Watchers is a long-standing weight loss system that has now been moved to a digital platform. The company uses a points system that gives you a set amount of points for your day and week based on your current height, weight, and goals.
The app allows you to search or scan foods and will tell you how many points they are worth. You will be able to log both fitness and food using their app. There are currently three available plans:
Blue: the traditional system that gives you several points per day as well as zero point foods
Purple: fewer points daily but more zero food point
Green: more daily points and less zero point foods
You can change your plan at any time. Pricing for Weight Watchers is listed below:
Digital app: approximately $3 per week
360 app and WW coaches: approx $7 per week and a 30-day trial
Unlimited workshop and digital access: approximately $6 per week
Coaching and digital: approximately $9 per week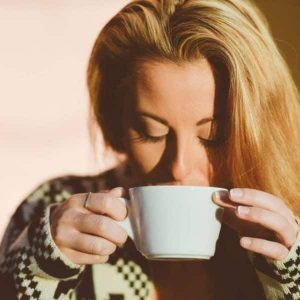 Noom has been referred to as Weight Watchers for millennials. The subscription service is similar to Weight Watchers in the sense that you will track your daily food intake, but the brand takes this to the next level by setting times for when you eat and suggesting the best times for you to eat based on your metabolism, lifestyle, etc.
The company uses a system of sorting foods by color based on their calories and nutrition. Red foods are the most calorie-dense, yellow foods include meat and cheeses (foods to be eaten in moderation), and green foods list the foods that you should stock your plate with daily. The goal of this color-coded chart is to make healthy and nutritious choices.
Noom also offers coaches who check in regularly with personalized messages, as they are there to provide full support. You will also be provided schedules with checklists, quizzes, and articles to read. This is more of a lifestyle system than a weight loss system. Pricing for Noom is $59 per month.
This Noom diet plan review found that when comparing Weight Watchers and Noom, it's all about your personal preference. Both systems focus on more than losing weight, while Noom takes it to the next level by incorporating psychological wellness.
The goal of both systems is to help you make healthy choices long-term with no restrictions. If you are not a person that likes counting calories, Noom may not be the right choice for you.
It's important to note that the Noom subscription does cost more than the Weight Watchers fee. Noom is great for those who are looking to focus on the mental side of health and weight loss but both systems offer free trials and great results.
How Much is a Noom Diet Plan?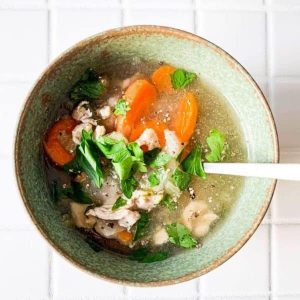 Noom offers a 14-day free trial for new customers to test out the system before making any payments. Payments are then made monthly or annually. This Noom diet plan review has listed the prices for you below:
$59 per month
$99 per 2 months
$129 per 4 months
$149 per 6 months
$159 per 8 months
$199 per year
Noom Reviews: What Do Customers Think?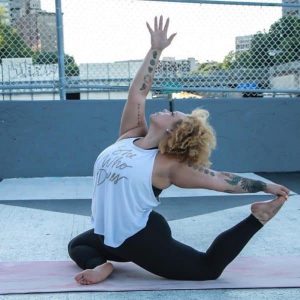 Noom Google reviews include Reddit and Trustpilot, just to name a few. This Noom diet plan review will focus on the commentary found from the two reliable sources.
Noom has exceptional reviews on Trustpilot with a total of 4.4/5 stars from 33,704 ratings. Noom reviews 2020 on this site are overwhelmingly positive with customers discussing their success stories.
Customers loved how it changed their "thought processes about food, accountability to a real person," and their offered "psych tips." Some even referred to Noom as "therapy." This is exactly what makes Noom so unique!
Next, this Noom diet plan review took a look at Noom Reddit, which featured quite the buzz on the site. Noom reviews Reddit appeared to be overall positive. Many customers found success in losing weight. "Think of it as having an accountability buddy."
Negative Noom complaints on Reddit were "that the coach is like a bot, the Database not great, and Guilty feelings." Others had issues using the software stating that logging custom meals was a bit of a pain and recording meals was sometimes frustrating.
As this review from USA Today states, "Food logging is inherently annoying and, while Noom's interface is a better-than-average one, it's always a pain when the database doesn't include the food you want to log."
Below is a Noom before and after photo showing off amazing results: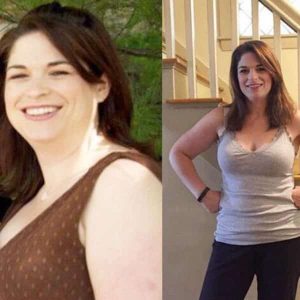 Is Noom Worth It?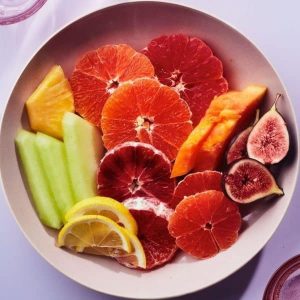 This Noom diet plan review found that the program is worth it if you have tried many other weight loss systems and experienced minimal success. Unlike other systems, Noom assists you mentally to improve your relationship with food.
Having a personal coach and a community included in your subscription are some added benefits that are unique. Many customers have had amazing success while using this system and you have the opportunity to be one of them.
If you are someone who does not like counting calories, find yourself feeling guilty, or hate logging every meal you eat, this system may not be for you.
Overall, Noom is flexible and sustainable. With over 30,000 exceptional customer reviews, we think this program can truly assist you during your weight loss journey.
Noom Promotions & Discounts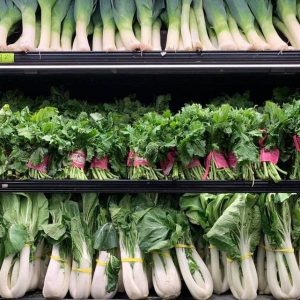 Noom is not currently offering any promotions or discounts. But you can use the 14-Day Noom free trial to test out their services. Plus, if you buy a multiple-month or annual subscription, prices are discounted.
Sign up for Noom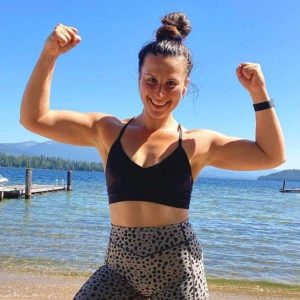 To sign up for a subscription, follow the steps listed below on Noom:
Requires email address, social media account, or smartphone
Sign up on the Noom website first
Download the app (you can do this via Noom Google Play)
Create an account
Take the personality quiz
Start using Noom
Start seeing results!
FAQ
What does Noom actually do?
Noom is an app that helps you monitor what you eat with the help of a coach, as well as the support of the Noom community. It is a long-term system that will change your mindset and help you live a healthier lifestyle by making the right choices.
What is the Noom diet?
This Noom diet plan review found that the diet is a personalized weight loss and health system that will assist and motivate you to maintain a healthier lifestyle.
Based on personal questions, it develops a personalized diet and allows you to track what you are eating. But don't worry! You'll be able to eat all of the foods you love in moderation. Based on their color-coded system, it will assist you in making the appropriate choices.
Is there a free version of Noom?
Yes, you can use the app for free. After your 14-day Noom free trial, the free version will not include a coach or the group but you can still log food, exercise, and weigh in.
How long is the Noom program?
The Noom program runs for 16-weeks but you can continue the program for as long as you would like. Each part lasts a set amount of weeks depending on your goals.
Does Noom Diet Plan offer meal plans?
The Noom diet plan service doesn't include a meal plan in the set price. You can add-on a meal plan option which is a 2-week offer.
What are red foods on Noom?
Noom categorizes food into color groups: Red, Yellow, or Green. Red foods are foods with the most calories and least nutrients, with the brand suggesting that you can eat 25% of these foods. Examples of these foods are french fries, pizza, nuts, cakes, and full-fat dairy.
Noom Yellow Foods are foods that are not extremely low or high in calories but are in the middle. This includes foods such as lean meats, low-fat dairy, and beans.
You should consume 45% Yellow Food on this diet. Green foods are very low-calorie foods such as fruits, vegetables, and egg whites, and it's recommended that you eat about 30% of these foods daily.
How do I restart Noom?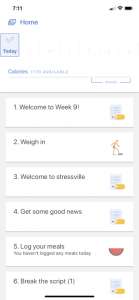 If you would like to restart a week of Noom, you can message your goal specialist in the chat by letting them know what you would like to restart. You can restart from the beginning if you are using the Noom app on Android or iOS (see photo below).
If your app looks like the image below, you will not be able to restart the program.
How do I cancel my Noom subscription?
To cancel Noom, follow the steps listed below:
Send a message to your coach/goal specialist saying "cancel" in the app (if downloaded on your phone)
If you have the app installed, you may also tell your coach or goal specialist that you require a refund
If you don't have the app, log in to the subscription portal through your account on the website. From there, go to coach messages and say "cancel" or request a refund
Keep in mind that uninstalling the app does not cancel your subscription
You will still have access to your coach until the end of the billing cycle but will not be charged again once you have requested a cancellation
How to Contact Noom
If you have any questions after reading this Noom diet plan review you can contact Noom via the Contact Form on their website.