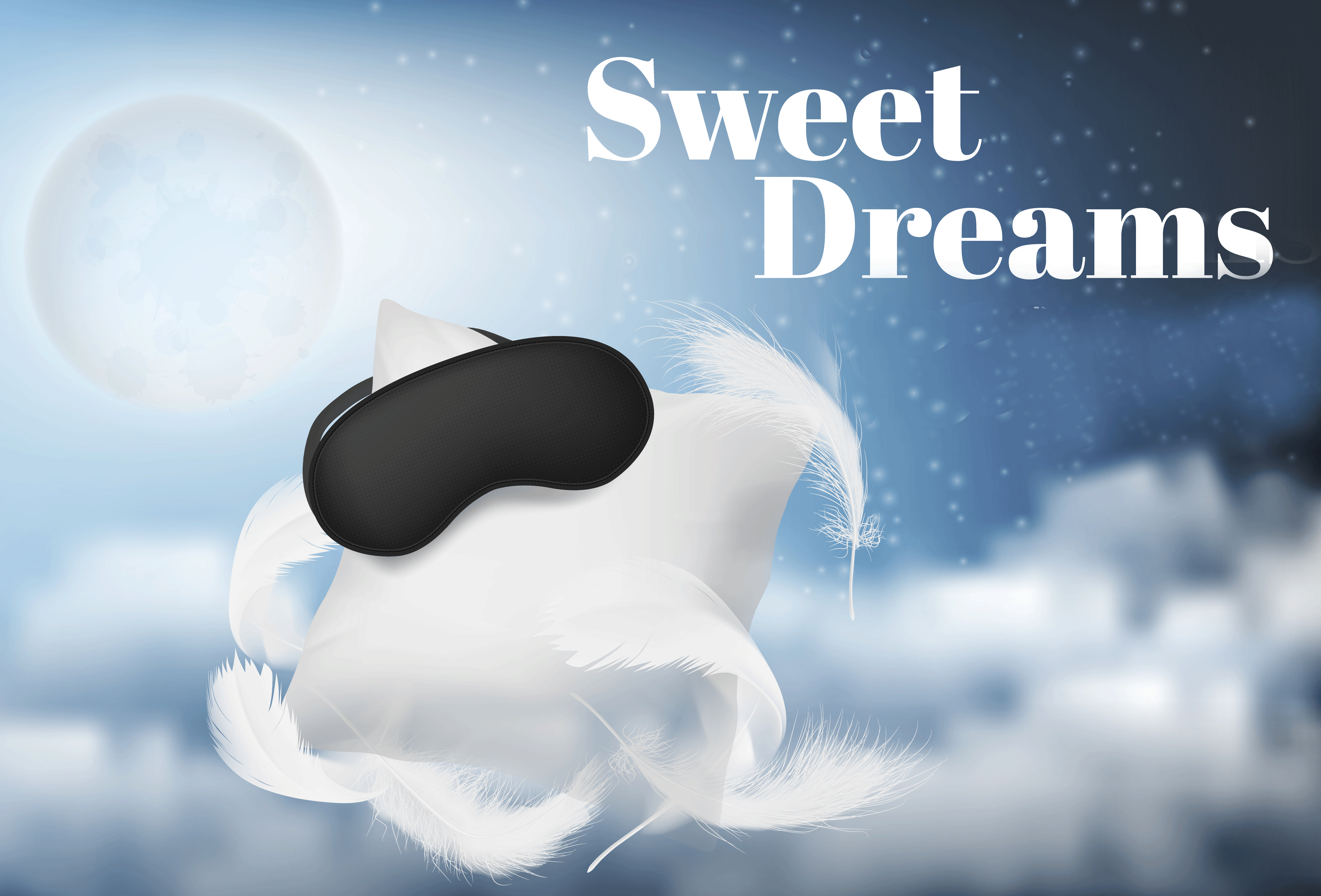 About Pillow Cube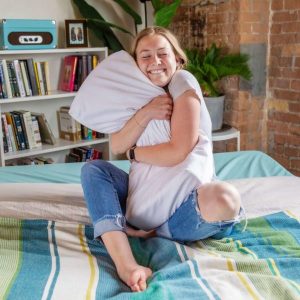 How do you sleep? Hopefully your answer is "on a bed," but I mean literally—how do you sleep? Are you a back sleeper, a belly sleeper, an upside down sleeper, or a side sleeper? I'm a side sleeper myself, and if you're like me, then you know how frustrating it can be trying to force your pillow into a shape that will give you the comfort you need.
Well, perhaps this Pillow Cube review can point you toward a solution for your troubles. Our spotlighted product is exactly what it sounds like: a cube-shaped pillow that is designed to provide proper neck support for all those hard-done-by side sleepers among us.
Judging by the rapid rise of the brand's media profile, those side-sleep sufferers are legion. Pillow Cube has been featured in such notable media outlets as the New York Times, New York Magazine, PopSugar, Mental Floss, and Apartment Therapy, and its Instagram account currently numbers an impressive 29.5K followers. Who knew a cube could change lives so?
But the question is: is this sleep solution right for you? Our Pillow Cube review is here to help you get the answers you need. We'll take an in-depth look at the brand, its still-expanding product line, customer feedback, promotions and discounts, and more so you can have all the info you need to make an informed buying decision.
Overview of Pillow Cube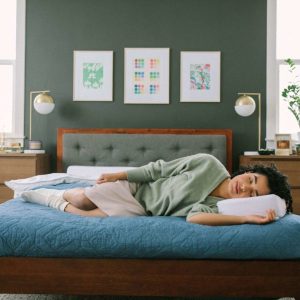 Like so many great sagas, the story of Pillow Cube has a humble beginning. The company was founded in 2019 by Jay Davis, whose agency Creatably had acquired a reputation for creating viral-friendly ad campaigns for start-ups and small businesses. But in the midst of all that success, Jay was nursing a secret wound: the fatigue and discomfort of being a side sleeper.
After years of being forced to stack, fold, and mangle pillows to try and get comfortable, Jay decided that the time had come to do something about this all-too-common problem. The solution came in the simplest of forms: a cube that was firm enough to provide proper neck support while remaining wonderfully soft and smooth.
Two Kickstarter campaigns and thousands of orders later, Pillow Cube has grown from one man's dream of a better night's sleep into a roaring success. Headquartered in Lindon, Utah, the company has grown to a dozen full-time staff and has unveiled the next evolution of its signature product: the Pillow Cube Pro, a rectangular take on the square Pillow Cube Classic.
That's the inspirational tale of how the brand came to be—now it's time for this Pillow Cube review to get down to the cold, hard facts. Let's begin with some of the top-line pros and cons of this brand that claims to have cracked the side-sleeping code.
Pros
Unique pillow design made with quality materials
Fun and relatable marketing
Online quiz helps you select what size pillow will be most comfortable for you
Installment payment option available via ShopPay or QuadPay
Get 5% off next purchase when you sign up for text alerts
Free shipping for orders of $99 and up
Company covers return shipping costs for exchanges
60-day return window
Cons
Designed specifically for side sleepers, so may not have the same benefits for back or belly sleepers
No international shipping (including Canada)
Side sleepers rejoice: your slumbertime salvation has arrived! Maybe, that is. Can this cube really deliver on its promise of nocturnal tranquility? Below, our Pillow Cube review inspects both versions of the product, as well as the specially designed pillow cases to go along with them.
Pillow Cube Review
The wait is over: time for this Pillow Cube review to actually review its namesake. Keep reading for our takes on both the Classic and Pro editions of this novel sleep solution.
Pillow Cube Classic Review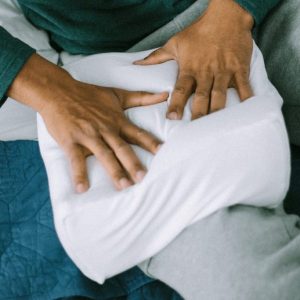 Have sweet side-sleeping dreams with the Pillow Cube Classic. The brand's claim-to-fame product is specially designed to fill the space between your head and shoulder that is left unsupported by conventional pillows. The memory-foam construction provides maximum comfort while retaining the cube's shape.
The Pillow Cube Classic comes in two sizes: standard (5" height), which is recommended for those below 6'4", and thick, for customers above that threshold. Either way, you pay the same price: $60, marked down from $90.
Pillow Cube Pro Review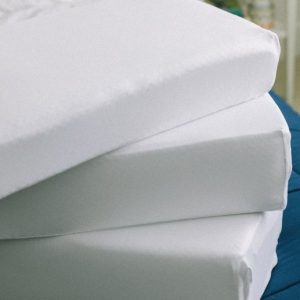 I can already hear you saying this of the Pillow Cube Pro: "Um, excuse me, that's not a cube, that's a rectangle." Well, the brand is way ahead of you, Mr. Smarty: it acknowledges in its own Kickstarter campaign that the Pro is not technically a cube, but when it boasts the same benefits as the Classic and maintains that all-important name recognition, why quibble?
This elongated version of the Classic cube has enough surface area for side-to-side sleepers to flip over without having to lift their heads. The resilient memory foam has a breathable construction that allows cool air to circulate through the material, preventing your cube from becoming an overheated brick that's pressed right up against your ear.
The Pillow Cube Pro comes in the same standard and thick sizes as the Classic, and adds a thin (4") option for sleepers under 5'3" tall. Whatever your size, you can pick up the Pro for $100, down from $119.
Pillow Cube Standard Case Review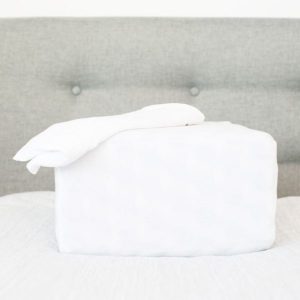 Unless you're planning on hosing down your Pillow Cube on the regular, you're gonna need a case to keep that baby clean—and given its unique shape, a regular pillowcase ain't gonna cut it. The Standard Case in simple white completely envelops your Pillow Cube, and the super-soft material gives your face that extra little caress as you nod off.
You can get the Standard Case for both the Classic and Pro versions of the Pillow Cube, though you'll have to shell out a bit more for the latter: the Classic-size case is currently $15 (regular $30), while the Pro-size is $20 (also regular $30).
Pillow Cube Twilight Gray Case Review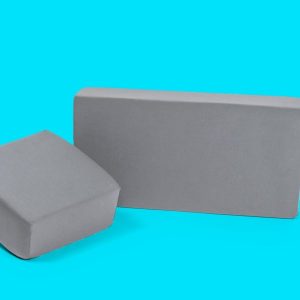 Let's be honest: white pillowcases can be shimmering and fresh-looking when you first get them, but even with regular washing, they can soon start showing stains. Made from the same luxurious-feeling material as the Standard edition, Pillow Cube's Twilight Gray Case has the added benefit of providing a pearly-gray fog that covers up those naturally accruing blemishes.
Normally priced at $30, the Twilight Gray Case has been slashed down to $20 for the Classic size, and $25 for the Pro.
What is the Pillow Cube made out of?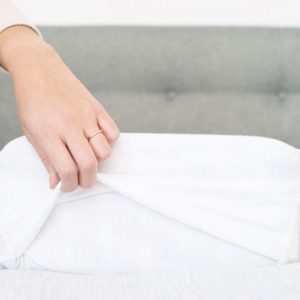 Both the Pillow Cube Classic and the Pillow Cube Pro are made from polyurethane-derived memory foam, which is soft enough to adhere to the shape of the sleeper's head to allow for greater comfort, and firm enough to retain the pillow's distinctive shape. The composition of the foam also allows for air circulation through the pillow, which keeps it cool and fresh.
The cases for the pillows are made from polyester and spandex, which provides additional softness to elevate your Pillow Cube experience all the more.
Who is Pillow Cube for?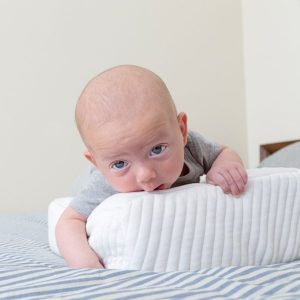 Pillow Cube is proudly "designed for side sleepers, by side sleepers." The pillow is expressly intended to provide proper support to the head and neck for people who habitually sleep on their side, and experience restless nights or even morning aches and pains because of the unconducive shape of conventional pillows.
That said, the Pillow Cube could also be a viable option for back or belly sleepers who don't care for the suffocating softness of fluffy pillows, and want something firmer underneath their heads. The company is also expanding its product line further in fall 2021 with the Pillow Cubs, a fun array of cubes for kids that sport cute, animal-themed covers.
Comparison: Pillow Cube vs. Eli & Elm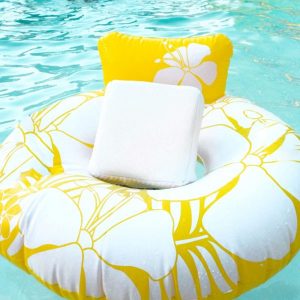 Believe it or not, Pillow Cube isn't the only company that has sought to alleviate the suffering of side sleepers. Eli & Elm is a brand that sells sheets, pillows, mattress protectors, and other bedding products. One specialty item it carries is Side-Sleeper Pillow, which has a curved notch in the middle to accommodate the shoulders when you're sleeping on your side.
Obviously, one of the key differences between the Side-Sleeper and the Pillow Cube is self-evident: where the latter provides head and neck support via its square design, the former uses a gentle U-shape to accomplish this. Beyond that, where the Pillow Cube is made from memory foam, the Side-Sleeper is stuffed with removable latex and polyester filling.
When it comes to prices, the Cube definitely comes out ahead. The Side-Sleeper retails for $120 by itself, and $135 with a pillowcase. By contrast, the Pillow Cube Classic sells for just $60, while the larger Pillow Cube Pro still beats out Eli & Elm's model with a price tag of $100. Even if you throw in the case for the Pro, it's still $10 cheaper than the Side-Sleeper plus case.
Pillow Cube Reviews: What Do Customers Think?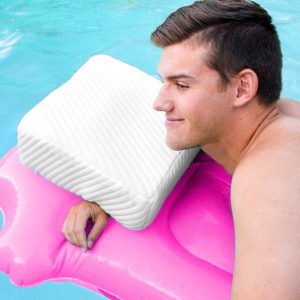 Our Pillow Cube review has gone over the specs of these side-sleeping solutions, but do these products really live up to the hype? Time to peruse customer reviews of these pillows to find out if they deliver the comfort they promise.
On the brand website, the Pillow Cube Classic scores a full 5/5 stars from 77 reviews. Across the board, side-sleeping buyers were ecstatic about the wide range of benefits they derived from these unique pillows. One reviewer noted how his cube had helped correct one of the most common but highly uncomfortable muscle and joint conditions:
"Got mine last weekend and it's worked great. It's actually helped with lower back issues just from sleeping aligned. Honestly that could be just a coincidence but I don't think so."
Another buyer noted that the compact cube shape makes it conveniently mobile: "I already have the Pillow cube pro, but I bought the classic for use on my couch and for portability while traveling. So far it's just as great and I definitely recommend these pillows to any side sleepers."
Yet another commenter attested that even those who are not natural side sleepers can address their sleep issues with the Pillow Cube Classic:
"Simultaneously the softest and the most supportive pillow I've ever owned. I have sleep apnea and a neck issue, so I own half a dozen therapeutic pillows, and this cube beats them all hands down. I'm not normally a side sleeper, but because of my aforementioned conditions that is now a requirement for me, and thanks to the pillow cube I can actually sleep through the night now."
How about the Pillow Cube Pro? This one is an even bigger hit: another perfect score of 5/5 stars, but from 1,702 reviews. Once again, buyers sung the praises of the pillow's ability to help alleviate chronic pain and mitigate health problems.
"I have a very arthritic neck and low back due to an accident and age," wrote one customer. "I bought it because I am a side sleeper and hoped it would help my neck pain. Well, to my surprise, it has helped both. Best purchase in a while."
The reception isn't quite as enthusiastic over at Amazon, but overall the Pillow Cube Classic still brings home the win with 4.2/5 stars from 229 global ratings. One true pillow connoisseur stacked the cube up against all of its therapeutic-pillow competition, and declared that it came out on top.
"First off, I'm the Goldilocks of pillows. Literally I have a pillow graveyard in my extra bedroom because of how many I buy and they fail me. I've bought too many to count, Sealy, Tempurpedic, down, Sable, Coop Home Goods, down alternative, on and on. Every 6 months I end up shopping for another due to neck pain.
"I thought this one was expensive but decided to give it a shot because of the warranty. First night, out of the box, I haven't ever been more pleased with a pillow. No bad smell and it was comfy even as an odd rectangle. I was shocked it worked. I will try it through the guarantee period but so far I am super happy I gave it a go."
The score holds pretty steady at Trustpilot as well, where the Classic has a "Great" rating of 4.1/5 stars from a sizable 2,271 reviews. One commenter recounted how his cube helped him overcome a whole host of problems:
"Best sleep I've ever had!!!.. Way less neck pain and my sinus problems have diminished significantly. My first night sleeping on it my jaw went back in place.. Highly recommend it!!!"
Naturally, there were some buyers who had gripes, mostly related to problems with deliveries. Others complained that the product actually gave them a significantly worse night's sleep, which is definitely not what you want to hear.
This Pillow Cube review should note, though, that comments like these were few and far between. The brand also responded to these complaints on Trustpilot and helpfully reminded the disgruntled buyers that its 60-day satisfaction guarantee entitled them to a full refund if the pillow didn't work for them.
Is Pillow Cube Worth It?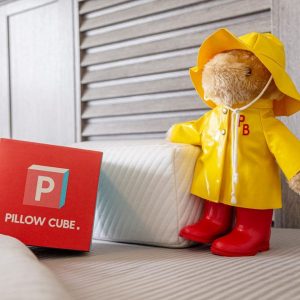 As I mentioned at the outset of this Pillow Cube review, I am a side sleeper myself, and so am all too familiar with the discomfort that regular pillows can cause. So while I initially thought that $60–$100 is a pretty steep price to pay for a pillow, having seen all the positive feedback I'd say that the price is a small one compared to finally getting good sleep on the regular.
There's also no real danger of getting stuck with a lemon here. You'll be able to tell after just a few nights whether or not this product is working for you, so if it doesn't, you can take advantage of the brand's 60-day satisfaction guarantee and get a full refund. With that as the cherry on top, this Pillow Cube review has no problem saying that, yes, this brand is indeed worth it.
Pillow Cube Promotions & Discounts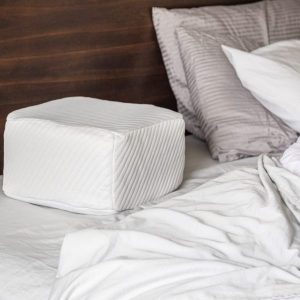 While the brand doesn't currently have any promotions going on, it has significantly slashed prices on all its major products. You can also get 5% off your next purchase when you sign up to receive text alerts on your phone.
Where to Buy Pillow Cube
If you live in the US, the best place to snag yourself a Pillow Cube is from the brand website itself, pillowcube. You can also find the company's products at Amazon and Walmart.
FAQ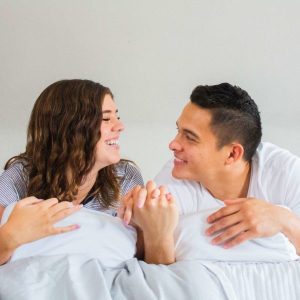 Where is Pillow Cube made?
Pillow Cube proudly manufactures its products in the US. The company is headquartered in Lindon, Utah.
What is Pillow Cube's Shipping Policy?
The brand currently ships to US addresses only, with delivery fulfilled via UPS and USPS. Shipping is $7, or free for orders of $99 and above.
What is Pillow Cube's Return Policy?
Pillow Cube offers a 60-day satisfaction guarantee that allows customers to return or exchange their pillow for any reason. The brand covers the return shipping fees for exchanges, but charges a $20 processing fee for any item being returned for refund.
How to Contact Pillow Cube
We hope this Pillow Cube review has given you all the info you need, but if you have any questions that you want to take to the brand directly, you can hit them up via the following methods:
Email: [email protected]
Contact form on brand website