Renderforest Video Maker Review – Product Details, Features, Pros, Cons, Pricing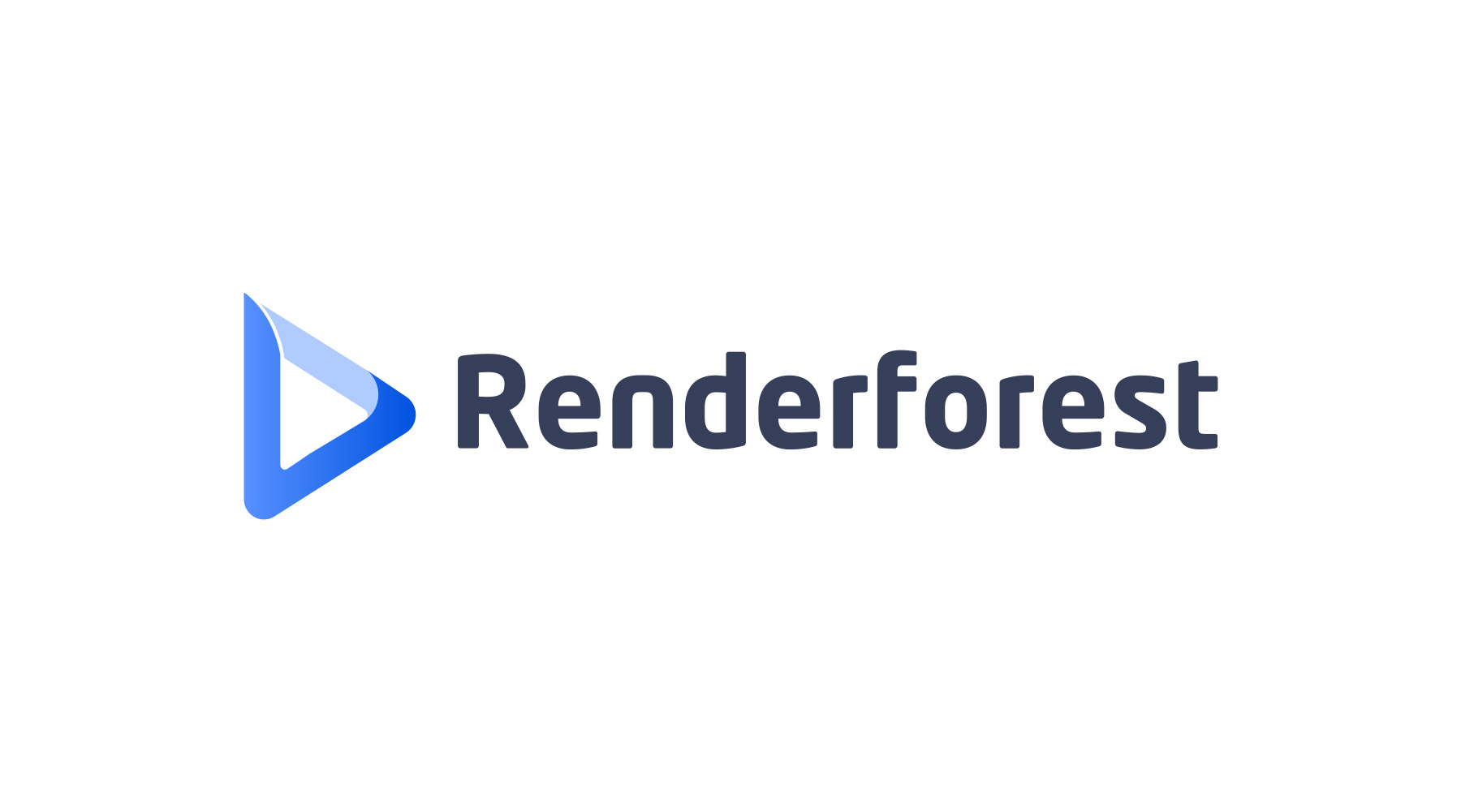 Renderforest Video is an online video and animation maker for creating intro videos, explainer animations, infographics, music visualizations and a lot more in several minutes. This online video production platform unlike many of kind provides broadcast quality videos with a more reasonable price. Not only it is free to use and saves your time but also it's incredibly simply designed. Renderforest is perfect for both individuals and businesses and features upgrades and subscription plans.

Web video creator and editor that requires no previous experience to use
Browse over 300 video templates for all different types of videos
Customize templates to specific branding and messages
Export videos to publish on YouTube or further edit offline
All projects are saved to a project dashboard to be accessed anytime
Easy edit button
Once you're done editing and the video has been rendered and ready for publishing, you can review your video and check if you're satisfied with your end product. If you feel like something's still missing you can easily click on the edit button.
Social media integration
When you're confident enough with your end product, you can easily share your videos on various social media sites such as Instagram, Pinterest, Facebook, Twitter and Google+.
Large video template catalog
To start the video-making process they can just choose from the software's huge video template catalog. It currently has more than 500 video templates for users to choose from.
The software manufacturer is currently working on adding more templates to increase the variety. However, for now, users can create all sorts of videos using Renderforest.
They can create a standard advertising video, a corporate presentation video, videos featuring kinetic typography, promotional videos, logo animations and more. Once the user is done choosing a suitable video template, he can proceed with the editing process.
Cloud storage
Renderforest uses cloud storage to facilitate the editing process and storage online. It also has a set of tools allowing users to upload their own images and video clips. This enables the user to do the entire editing process online.
This is also part of the reason why you would need to register for an account so you'll be able to come back and access all your edited videos on your dashboard.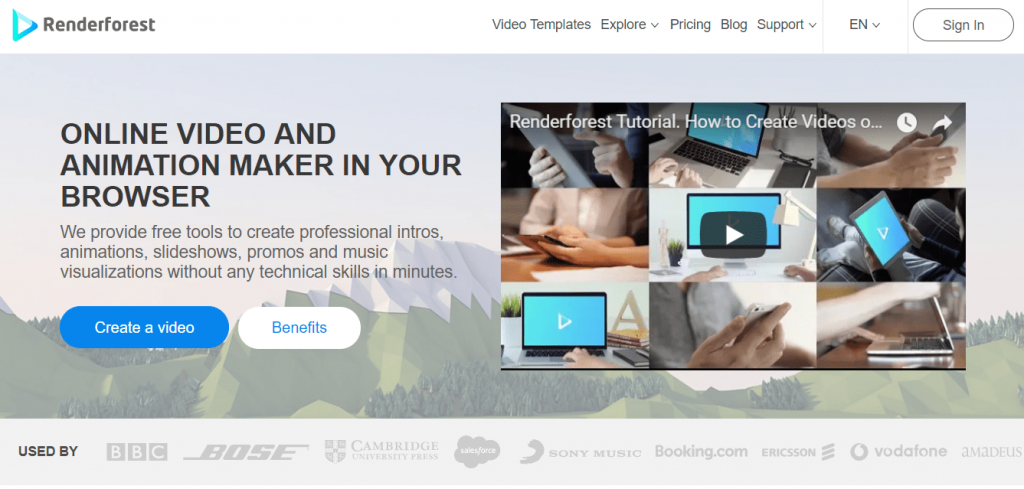 One of the software's biggest selling points has to be that it's free to all users. The free version doesn't come as a trial version. It's actually one of those programs you can use for free for as long as you want before you decide to pay for the premium version. Although there are features you won't be able to access using the free version, the tools you can use are still pretty sufficient for your basic video-editing needs.
Apart from that, Renderforest offers a ton of ready-made templates that are actually usable. Where most software would just pad their catalogs with templates just to be able to reach certain marketable number, Renderforest actually provides users with templates that help them create high-quality videos for practical reasons such as a presentation for work, marketing and others.
The software is not only a huge help to those in professional fields, but this can also be a life-saving tool for students who have due presentations and just don't have the luxury of time to create a stunning video for class.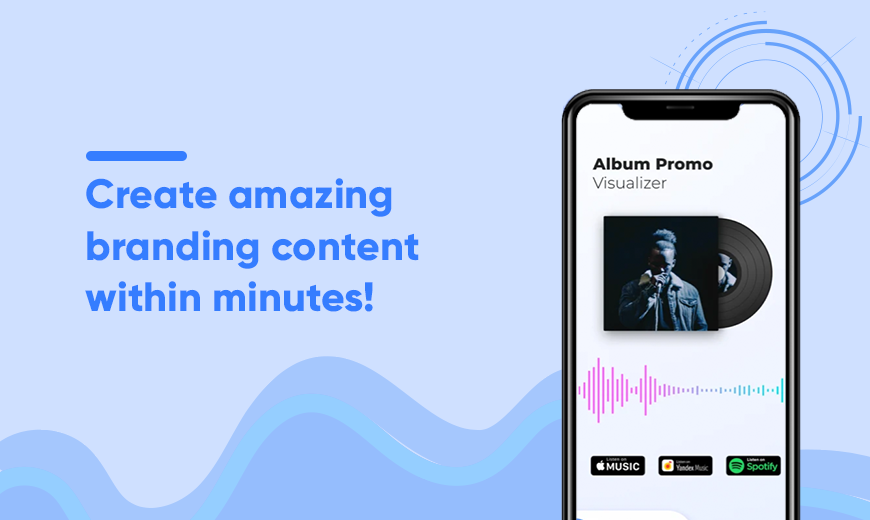 Pricing
As for pricing, Renderforest offers 4 types of subscription plans. These include the Free, Amateur, Pro and Business plans. The Free plan is a great study tool. You could take as much time with it, honing your skills and only advancing to the paid plans after learning how to use the platform.
As for the free plan, you are not allowed to download your videos, but you can watch and share them on social media sites. If you would like to download your videos, then you must use one of the paid plans. If you don't want Renderforest's watermark accompanying your video you will need to go for the Business plan. This will cost you $49.99 if you are billed annually and $149.99 if you prefer monthly billing.
If you are looking to move your business to the next level with unique videos consider choosing either of the handcrafted video production plans. The least expensive is the startup package which starts at $699.

Final Verdict
In summary, Renderforest is a highly accessible online video editing platform—in a way that it's readily available for free for all sorts of users. However, in order to enjoy more editing options and greater flexibility, using the premium packages is recommended.
All in all, it's a highly helpful program for both individuals and businesses alike. This online slideshow and animated video maker is also very easy to use. It's perfect for when you need to come up with promotional videos, logo animations or slideshows in the next few hours.