SEOClerks – A Comprehensive Review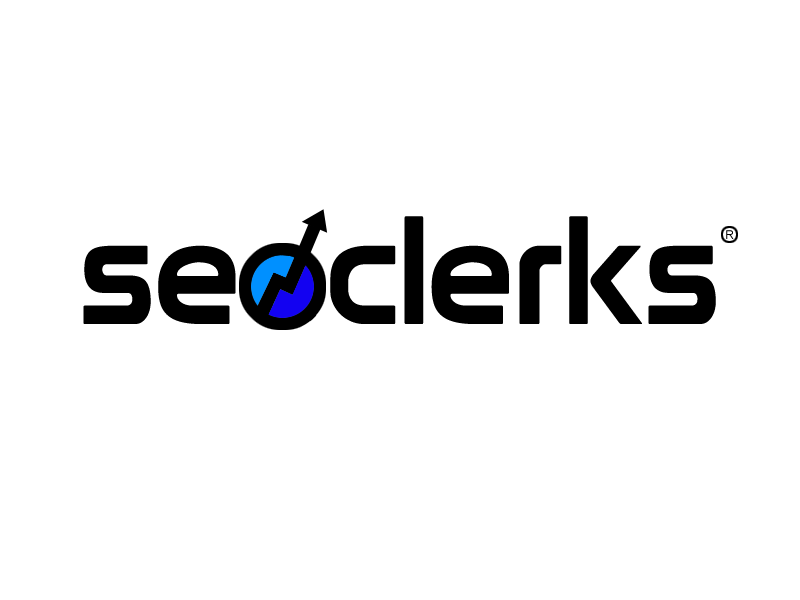 SEO Clerks is an online marketplace similar to Fiverr offering small jobs and search engine optimization or SEO for a fee. If you are unable to locate the service you need, you can place a request. The platform was created to connect freelancers providing the services you need for your website such as affordable SEO. The platform was launched in 2011. The concept was to provide a marketplace enabling you to find and purchase a fairly wide variety of SEO services.
The intention was the creation of a secure and safe platform. This is accomplished by having a third-party hold your money until you are happy with the services you have received. SEOClerks was created by Jordan Delozier, and he is still the owner. The company was transferred to Ionicware Inc. and encompasses a group of companies including:
Word Clerks
Listing Dock
Pixel Clerks
Code Clerks
You can find numerous SEO services on the platform. Here's a list of those that made an impression:
Link Building
Everyone wants to rank well on search engines these days. That's why the site has an entire section for link-building services.
Services available on the platform involve backlink building through blog comments, guest posts, press releases, etc.
Content Creation
Outsourcing content creation makes a lot of sense for companies looking to rank better.
We found plenty of SEOClerks ebook, article, and newsletter writing ads.
Unfortunately, many user-written SEOClerks reviews point to the same issue – most freelancers are just not that good at writing in English.
Programming
You can manage almost everything that has to do with programming remotely. SEOClerks is a great place to find quick work and affordable programming listings. Subcategories available on the platform include WordPress, HTML/CSS, PHP, and Ruby.
Judging from SEOClerks user reviews, buyers are generally happy with the programming services they've received. Just don't expect too much from listings that start at $1.
Graphic Design
The platform is a great place to find all kinds of graphic design jobs or listings. We've seen everything from standard logos to minimalist tattoo requests.
Forum Site Posting
During our research SEOClerks, we saw numerous people looking for forum posting and users offering 100% manual service. Most sellers have domain authority in the range between 30 and 100.
Virtual assistance
Many SEOClerks customer reviews praise the platform for the virtual assistance section.
You can hire assistants for data entry and sales boosting, allowing you to focus on core operations.
Social media
Freelancers can also perform an entire range of social media services, including, but not limited to:
social media marketing
sending traffic
Facebook page management
SEO Clerks Affiliate Program
Another way of making money with this program is by becoming an affiliate. Every time you refer someone to the site and they buy a service you earn 10% of every purchase they make for life.
Who Can Use SEOClerks?
SEOClerks is ideal if you are interested in offering a gig or service to earn money. There is no limitation on the price you can charge. You can propose an extremely wide variety of micro-jobs. If you are interested in improving specific SEO aspects for your website or outsourcing some of the required tasks, SEOClerks is a good option. You can post SEOClerks jobs or join by visiting SEOClerks.com login. The available services currently available include:
Article writing
Design or place banner ads
Resolve issues with WordPress
Guest Posts
Translations graphic design
Creating a WordPress site
Create backlinks
Graphic design
Voiceovers
Management of social media accounts
Pros and Cons
Pros
Free to join
Gigs start at $1
You can sell or buy anything relating to a website
You can easily see the ratings, orders in progress, expected delivery, etc of the sellers or buyers
Cons
Many scammers
Services that are not recommended – buying backlinks, Facebook likes, comments, etc
Quality services can be expensive
Finding consistent quality might be a problem
The next thing we'll discuss in this SEOClerks review is pricing. The platform is affordable, and there are no fees involved for setting up an account or posting ads.
The only thing you have to consider when using this site is the 20% seller fee. It is important when determining your price on SEOClerks. The minimum per project is $1, and the maximum goes up to $999.
As mentioned earlier, the entire idea behind the site was to make their SEOClerks Marketplace as safe and secure as possible. When a buyer orders a service, they make the payment, but the money is held by the platform until the work is accepted. Once they confirm the service has been delivered, SEOClerks transfers the money to the seller and charges a 20% commission.
Ionicware wants all users to be satisfied with the service they got. That's why they offer refunds to all buyers who don't receive the service they were promised.
In case this happens to you, the procedure is as follows. You first have to contact the seller and wait for their response. If they fail to do so, you ask for a refund.
Be aware that Ionicware only offers refunds in situations in which the seller fails to deliver the service as promised.
Payment options available include:
PayPal
SEOClerks balance
debit cards
credit cards
Payza
Bitcoin
Conclusion
SEOClerks has had a main role in the SEO world ever since they started in 2011. It has a lot to offer.
The platform is easy to use, and signing up is completely free. You can list your services starting at $1. This makes SEOClerks a good option for beginner freelancers and companies looking for cheap help. In addition, ratings make it easier to connect with genuine users.
While some services on the platform are white hat SEO, there are also those that aren't recommended by Google. Ads that have anything to do with black hat SEO may actually hurt your search engine rankings. The platform, however, is trying to reduce the number of listings involving anything shady. They recently shut down all Facebook likes services.