Supermetrics Review – Features, Benefits, Technical Details, Pros, Cons, Pricing Analysis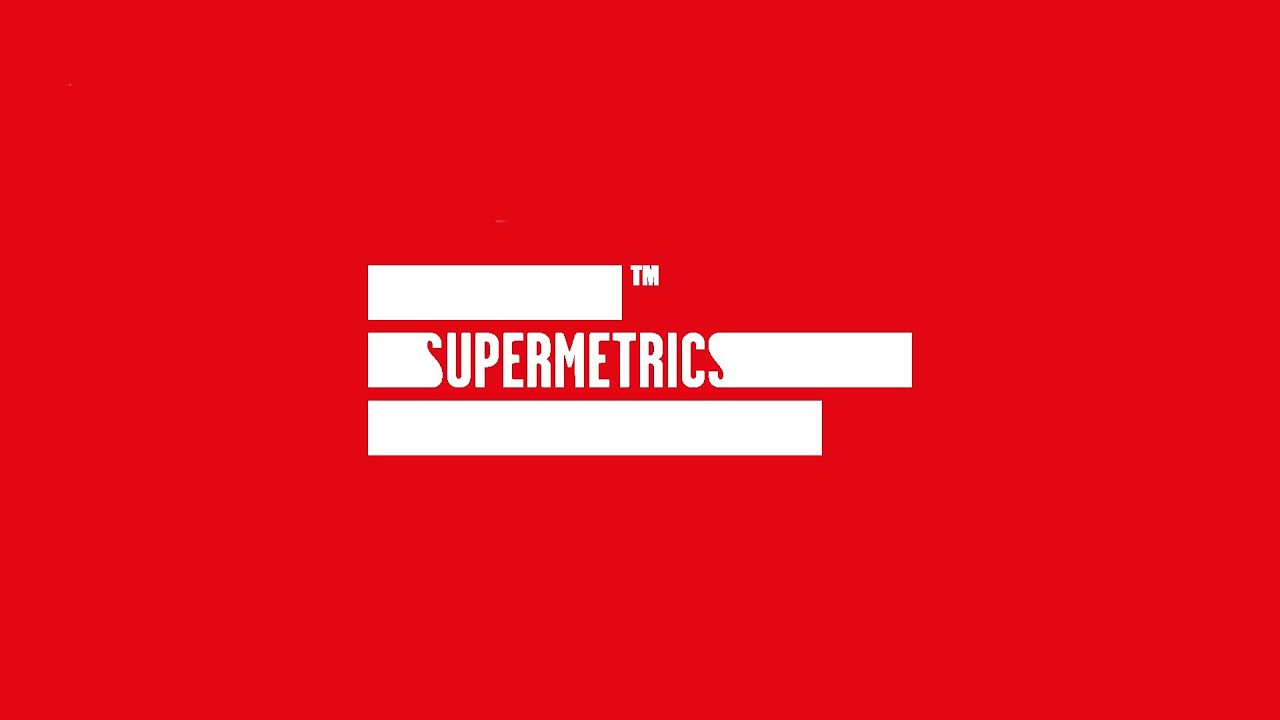 Supermetrics is a cloud-based business analytics that unifies all performance and metrics indicators in a centralized location. Primarily created to help businesses streamline their access to Google Analytics data, the software has evolved as a full-blown reporting solution that works with different analytics tools and engines. It helps you plan and implement social media, online analytics, and online marketing. Supermetrics for Google Drive, which is the flagship of the vendor, allows businesses to refresh data, run queries, and share dashboards and reports with other team members. The Supermetrics Data Grabber offers report automation app via Excel and can be connected to data sources such as Facebook, YouTube, Twitter, Bing Ads, AdWords, and Google Analytics. Supermetrics Uploader, on the other hand, allows advertising expenses data importation from sources into Google Analytics. Its Supermetrics Functions is a feature created for advanced Excel users, allowing you to enter your business metrics into Google Spreadsheet and Excel to achieve detailed and custom reporting.
Need to know how your ad spending is performing? With Supermetrics Uploader module, you can leverage Google Analytics to display your advertising cost data as well as your ROI from numerous data sources, including Facebook Ads, Bing Ads and Yahoo Gemini, or even CSV files.
With Supermetrics for Google Drive, you can automate reporting processes in your Google Docs and Sheets. That means you can import all your metrics from a number of data sources like Google Analytics, Facebook, YouTube, Twitter, AdWords, Bing Ads, and Google Webmaster Tools, and have all your data transformed into spreadsheets and documents.
Supermetrics Data Grabber gives you the distinctive edge to easily and quickly generate Excel reports based on data from Google Analytics, AdWords, Facebook, Bing Ads, Twitter and YouTube. You don't need to install anything or embed a script. What used to be hours of work has become a speedy process that saves you a huge amount of time and effort every week.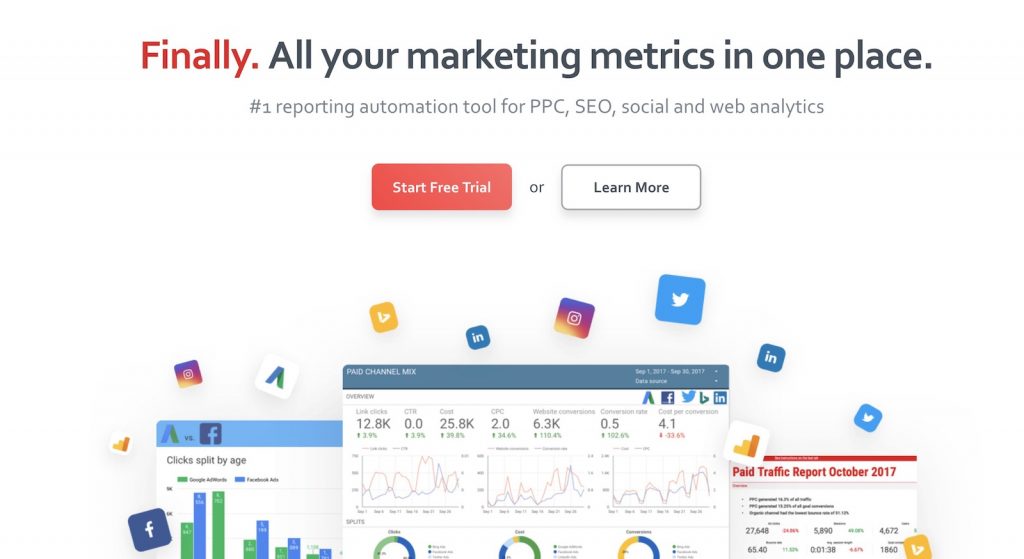 Scheduled / Automated Reports
Initially when Supermetrics was released it was a free tool, and has gradually become more expensive. At the latest renewal period I took a look around to see if there was a better (perhaps more affordable?) alternative.
When I started looking into the alternatives, I noticed that most work within a web interface, rather than through a spreadsheet. This has its pros and cons. The pros hinge largely on the ability to provide great visualisations of data. Nice graphics and colors for example. The cons relate largely to customisation. Whilst it's possible to have infinite customisation within a web interface, the practicality thus far was that they're mostly limited to a fixed set of configurations.
Personally I need to be able to customise the data that's being shown. For example, with some clients they have legacy conversion data that is inaccurate (from issues with conversion tracking pixels), so I need to be able to make manual adjustments such that their data is accurate. And there further examples I could go into where the flexibility of spreadsheets is v. much welcomed.
There was one alternative, called Analytics Edge, that works within a spreadsheet. My issue with this one was that it uses Excel, rather than Google Sheets. The upside to using a cloud based System like sheets, is that you can set it to auto-refresh at different points during the day/night. That way, when you open the sheet, the data is already relatively up to date.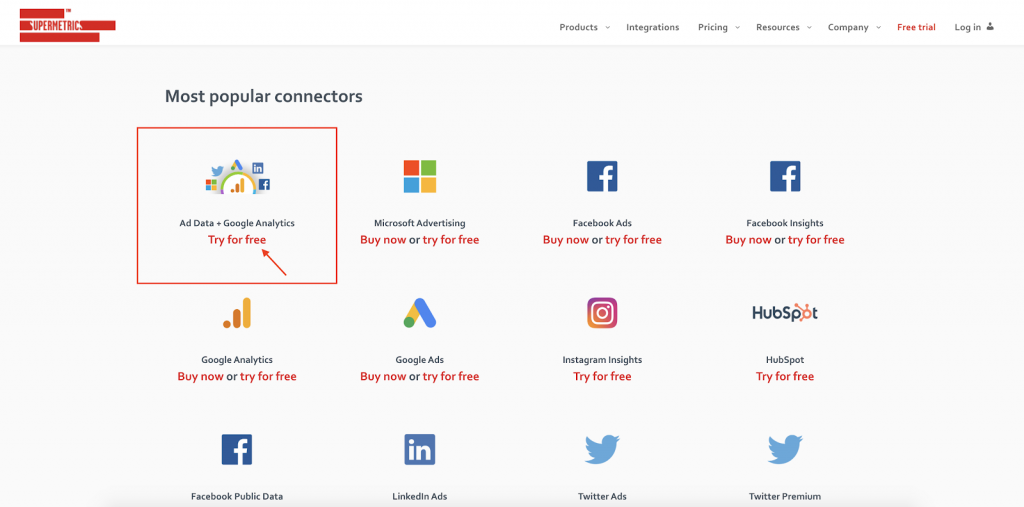 Pricing Plans
Supermetrics has many plans and products, the cheapest license is USD $39 / month (annual payment). You must know each product has different pricing according to the buyer needs. I'm going to tell you what are the most popular Supermetrics product's prices to automate business reports and dashboards.
Monthly payment is "easier" to pay, basically you can pay as your clients pay to you. (well, it's my case)
| | | |
| --- | --- | --- |
| Plan | Supermetrics for Google sheets (USD) | Supermetrics for Data Studio (USD) |
| Hobby / Individual connector | $ 0 | $ 50 |
| Pro | $ 127 | $ 127 |
| Super Pro | $ 255 | $ 383 |
| Entreprise | N/D | N/D |
Conclusion
Since discovering Supermetrics, it has gone from a useful tool to a "must have" for me. This comes down to a number of factors:
Manually extracting numbers from different ad platforms is monotonous and error prone. Avoiding this process is a big efficiency and sanity win.
Sometimes, due to platforms' slow loading times, it can be tempting to check on metrics each week rather than every few days. But with ALL the metrics going into spreadsheets, it's very convenient and easy to open them up regularly and check performance.
It saves valuable TIME each week
For a small business owner like myself, it would be great if there was a more affordable option than $49 per month. Essentially it's the same cost whether I run one business, or manage a client portfolio of 10+.
But when I calculate the time Supermetrics saves each month (measured in hours rather than minutes), and then calculate it as an hourly rate, it's a very easy decision to continue using it.