Teachable Review – Best Platform for New Course Creators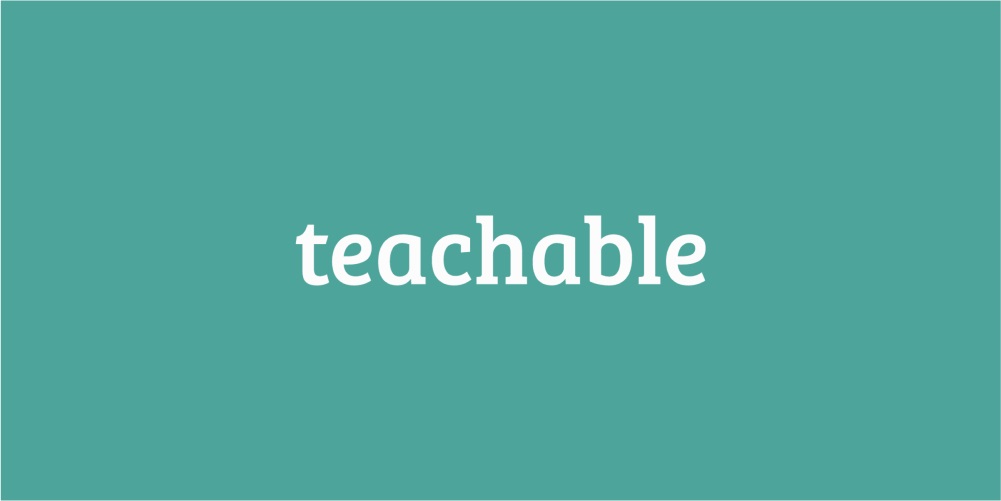 Teachable is an online courses and coaching creation software that allows entrepreneurs, creators, and businesses of all sizes create personalized engaging online courses and coaching products complete with videos, lectures, and quizzes. Collect payments through Teachable so you don't have to handle any of the nitty gritty around VAT, taxes, and author payments. Track sales, gain insights into sold courses, and collect feedback via surveys on a unified dashboard. All with zero tech headaches.
Demo Options
With Teachable, you'll be able to try out the platform immediately by signing up for the free plan. You can get a full demo and create a fully functional course (and even offer it for sale, though the fees on a free plan can be astronomical).
Custom Domain
With Teachable, you can use their domain to connect to your own. It's easy to link to your existing website under a custom domain. You'll also be able to fully customize your learners' experience by using the power editor to develop engaging lectures, coaching sessions, and videos.
Data Tracking and Marketing Tools
Teachable makes it easy for you to keep track of your facts and figures. You can create gorgeous sales pages that drive traffic with a flexible page editor and keep track of sales and student insights alike with the platform's comprehensive dashboards.
Teachable offers plenty of ways for course creators to make a living – and you don't have to pay a fortune to sign up for Teachable, either. You can offer coupons and advanced pricing options like memberships, subscriptions, bundles, one-time payments and more. Plus, Teachable offers affiliate marketing tools that will help you (and others!) spread the news about your business and get paid in the process.
Teachable handles everything, from pixel support to affiliate payouts, so you don't have to worry about it. Plus, the platform accepts international payment in more than 130 currencies (and mobile and PayPal payment options so you can take your course on the road).
Interaction With Students
Teachable is one of the best platforms to consider if you want to be able to interact with your students. It's easy to build classes and milestones with built-in call hosting, task creation, and other features. You can even schedule and host using Calendly to help manage your intake, booking, learning, and other scheduling tasks.
Helpful Course Completion and Feedback Features
With Teachable, you can even engage your students with features that you'd likely include for other courses you create. You can offer course completion certificates and engage your students with quizzes. You'll be able to offer and include any kind of course compliance controls to ensure your students have mastered the content before they move on.
Not only that, but you can offer a superior level of customer service. You'll be able to use third-party forms and surveys to get student feedback and Teachable is also integrated with Zapier to allow you to take support up a notch with services like Zendesk, Intercom, Olark, and more.
They have a one click up-sell feature that helps you a lot when it comes to boosting conversions on your site.
You can host unlimited courses on your platform unlike Kajabi which imposes restrictions on the number of courses you can host at a premium price.
They have decent free plan, in spite of the fact that they have a 10% transaction fee.
They have a unique feature called course compliance wherein you can make sure that students completely go through your course content.
The course-completion certificate feature combined with course compliance makes it suitable also to host academic courses.
Ability to embed HTML/CSS scripts in the lectures allows you to easily embed any form of content inside the lectures opening a great deal of opportunities.
They offer you unlimited bandwidth of video hosting, so you don't need to worry about getting Vimeo or Wistia.
Teachable is also perfectly suitable for hosting memberships when you combine the bundling and subscription pricing functionalities.
The platform is really easy to use and requires no tech skills whatsoever except for some advanced features like power editor, templating of the certificates, and webhooks (to some extent).
Really robust webhook management module with the ability to create unlimited webhooks of a dozen of types.
The inbuilt ability to handle EU VAT that very few online platforms come with.
Along with their limited free plan charging you 10% transaction fee, they charge a 5% fee even in their basic plan.
There's no drag and drop builder. So you may end up using quite a geeky features like custom CSS and power editors (only available in the professional plan)
Some of the most popular categories, and examples of courses in those categories, include:
Arts
Health
Niche
Academics
Membership
Business

The New York Times (offers courses to professional and pre-college audiences to learn how to tell courses through video)

Product Marketing Alliance
Starting from: $39.00/month
Pricing model: Subscription
Free Trial: Available (No Credit Card required)
Basic: $39/month (paid monthly) or $29/month (billed annually), plus 5% transaction fee for paid course sales.

Professional: $119/month (monthly) or $99/month (billed annually)

Business Plan: $299/month or $249/month (billed annually)
Teachable has several different payment plans, each of which varies in cost so that you can likely find an option that will fit well with your budget and needs.
First and foremost is the free plan. The free plan is a good option if you want to see what Teachable has to offer, but I wouldn't recommend it if you are planning on sticking around for the long haul.
However, you should be able to try everything you want to try and you can then upgrade to a paid plan later on. You'll pay a 10% transaction fee on any course sales along with a credit card fee of 2.9% of the course's price and an additional 30 cents on top of that.
The next step up in the pricing plans is the basic payment plan. At $29 a month, this is a good option for beginners. You'll be able to get everything imaginable through the platform, including unlimited videos, unlimited students, and automated signups. On this plan, you'll pay the monthly fee along with 5% transaction fees and a credit card processing fee of 2.9% of the total course price (and processing fees of 30 cents, again).
The next option is the professional plan, which is $99 per month, billed annually. The professional plan will give you access to everything that you had in the basic but you can also integrate with PayPal or Stripe. You'll be able to get instant payouts so you don't have to worry about fees – or you can use the Teachable payment processor and you'll pay just 2% plus credit card processing fees of 2.9% of the course price and 30 cents.
With the professional plan, you will be able to add additional owners or authors, provide students with graded quizzes and customized reports of their progress, access branding features, and even deliver course completion certifications.
Last but not least is the business plan. Not for the faint of heart, this plan is best for professionals who are designing massive course platforms with numerous course authors and lots of sales. You don't have to worry about any transaction fees with the professional plan, but you'll pay a whopping $249 per month.
Teachable is great if you are looking to sell online courses and memberships. It does not come with the ability to sell digital products, I hope they come up with that soon.
It also depends on your budget. If you need to waive off transaction fees and have features like certificates, course compliance, graded quizzes, advanced themes customization and reports you may need to shell out $79/month.
For most of the people, if they make a trade-off and ready to pay 5% transaction fee, $29/month is good to go with.
If you are selling high-ticket products, or in volume, the 5% fee can add up pretty quickly, so you may need to consider moving to the professional plan quickly by getting the math right.
Considering you are solely focused on course creation, Teachable easily has some of the most advanced features you could ever ask as discussed above.