The Avis Car Rental Program Guide 2022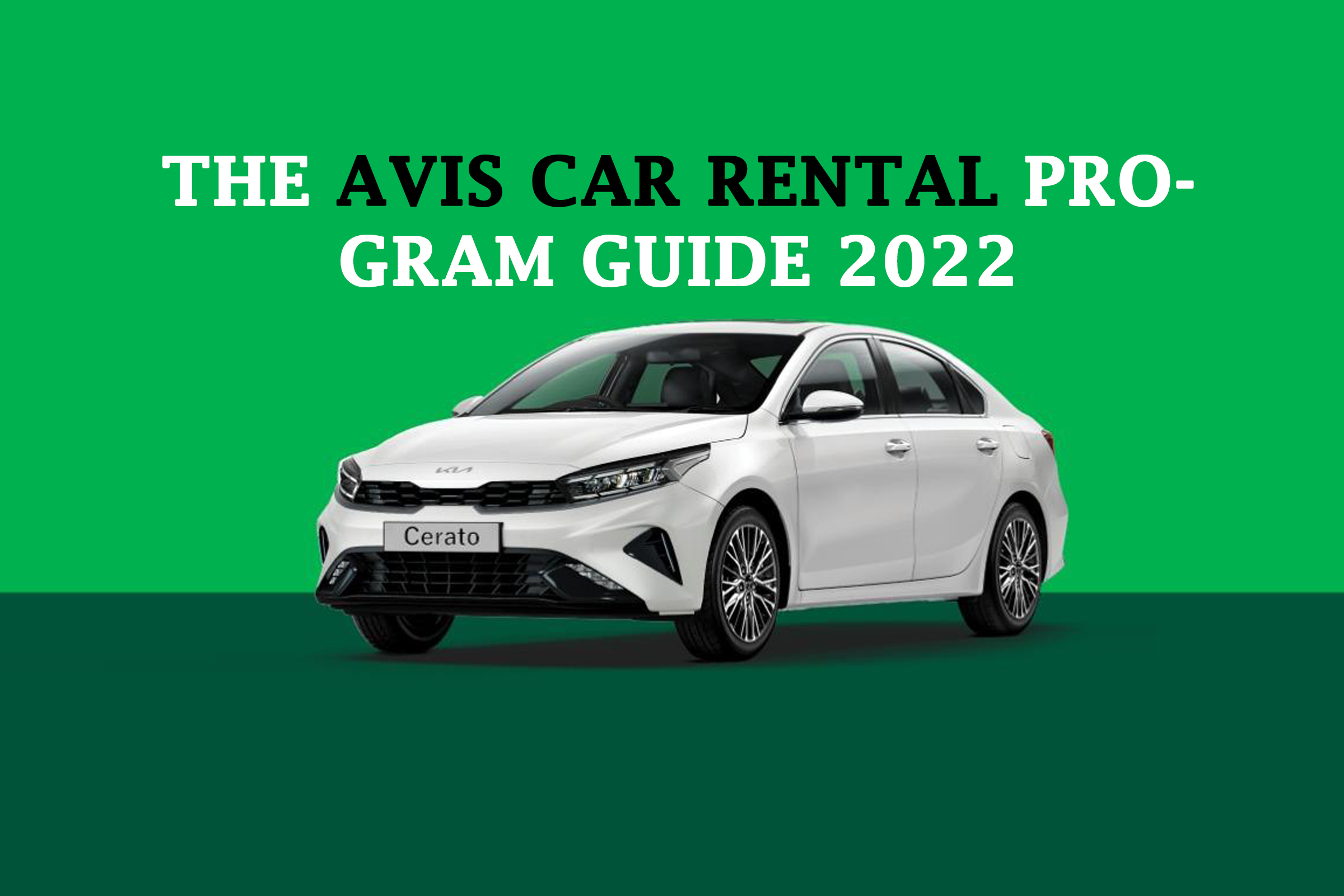 Avis is one of the largest car rental services worldwide. They have over 5,500 offices in more than 165 countries. Avis also has an attractive (and free!) rewards program but its vast offerings can get confusing. This comprehensive guide was designed to be easy to follow and address any questions you may have about Avis Car Rental and the Avis Preferred program.
Is Avis Preferred Worth it?
Given the international presence of Avis and the fact that their loyalty program is free to join, becoming an Avis Preferred member is definitely worth it if you plan to rent a car with Avis.
You will earn valuable points on your rentals that you can redeem for free rentals or accessories, plus you can work your way up the elite status ladder to earn better rewards and more perks.
Additionally, Avis is partnered with many hotels and airlines, so you can potentially receive mileage or hotel bonus points through your car rentals, even when you don't actually stay at a hotel or fly on an airline.
Here's how Avis Preferred stacks up against some of the top rental car companies:
How to join Avis Preferred
The process of signing up for membership is straightforward.
First, you need to sign up online on the Avis website, with your address, credit card information and driver's license number.
After doing so, you'll receive an Avis Worldwide Discount Number.
Also sometimes referred to as your Wizard Number, think of this number as an Avis Preferred Program membership number. This is the number you will be using to log into your account after you have been enrolled.
Avis status levels
Avis offers a loyalty program consisting of two levels: Avis Preferred and Avis Preferred Plus. The next two levels, Avis President's Club and Avis Chairman's Club, are by invitation only.
Avis points value
Avis offers a wealth of possible awards, including free rental days and vehicle accessories (e.g., GPS, radio, car seats, booster seats, starter cables and so on). Car rentals typically start at 700 points, while accessories can be accessed for as low as 250 points.
Free rental days are classified into four levels, based on the standard daily rate, date, car class and location. Therefore, it's important to know that the cost of the vehicle rental correlates with how many points you need to redeem:
Note: When redeeming Avis Preferred Points for rewards, points are applied to the base rental rate of the vehicle and not to any discounted rate or other promotional offer.
Pairing credit card rewards and Avis rewards points
One of the easiest ways to significantly increase the amount of value you are getting per dollar spent is to use a credit card with car rentals as a bonus category. There are many credit cards that offer double or triple points per dollar spent when spending on car rentals, on top of the points you earn with Avis.
Below are a few of our favorite cards that earn multiple points on car rentals:
Chase Sapphire Reserve® Card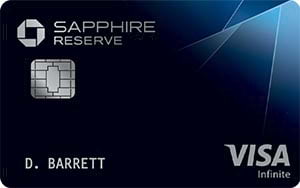 The Chase Sapphire Reserve® Card is a premier travel credit card with a $550 annual fee that lets you earn 5x points on flights and 10x points on hotels and car rentals through Chase Ultimate Rewards®. If you book car rentals using this card, you'll earn 3X Ultimate Rewards points since these bookings will code as travel purchases. Then, your points are worth 50% more for travel redemptions when booking through the Chase Ultimate Rewards portal, which can help you extract even more value from your purchases.
This card also comes with a number of complimentary valuable travel protections, including one of the best rental car insurance policies out there. When booking your car rental with the Chase Sapphire Reserve® Card, you won't have to pay for additional insurance through Avis. Instead, you'll receive primary rental car coverage with your credit card, offering up to $75,000 in damage or theft protections.
Chase Sapphire Preferred® Card
The Chase Sapphire Preferred® Card offers the same primary insurance coverage as the Capital One QuicksilverOne Cash Rewards Credit Card, but its annual fee is only $95. If you book your Avis rental with this card, you'll also earn bonus points on travel since car rentals are coded as travel purchases.
The Platinum Card® from American Express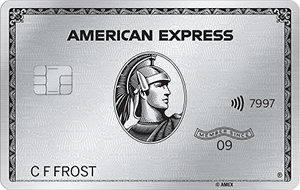 The Platinum Card® from American Express is a luxury travel credit card with a $695 annual fee that allows cardholders to opt-in to elite status with car rental companies, including Avis. Once you enroll, you are automatically bumped up to Avis Preferred Plus status without having to meet the 12-rental or $5,000 spending thresholds that this status typically requires. With Preferred Plus you're able to receive a complimentary upgrade when available and earn 25% more Avis Preferred points.
In addition to the standard benefits of Preferred Plus, The Platinum Card® from American Express cardholders can use a unique AWD discount code on rentals. And, after using the Platinum AWD discount on two rentals each lasting at least two days within a six-month period, you can receive a free, two-day weekend rental coupon.
How to reserve a car through Avis
The process of reserving a car on Avis is user-friendly:
1. The first step is to enter the basic information of your needs. This screen is available both on the homepage and if you click "Make a Reservation" under the "Reservations" tab in the main menu. (The main menu is located at the top of the website.)
2. Enter your pickup location, return location, dates and times, Avis Wizard Number and any discount codes you may have. The search box will provide you with a drop-down menu listing rental locations in the vicinity of the pickup and return locations that you selected.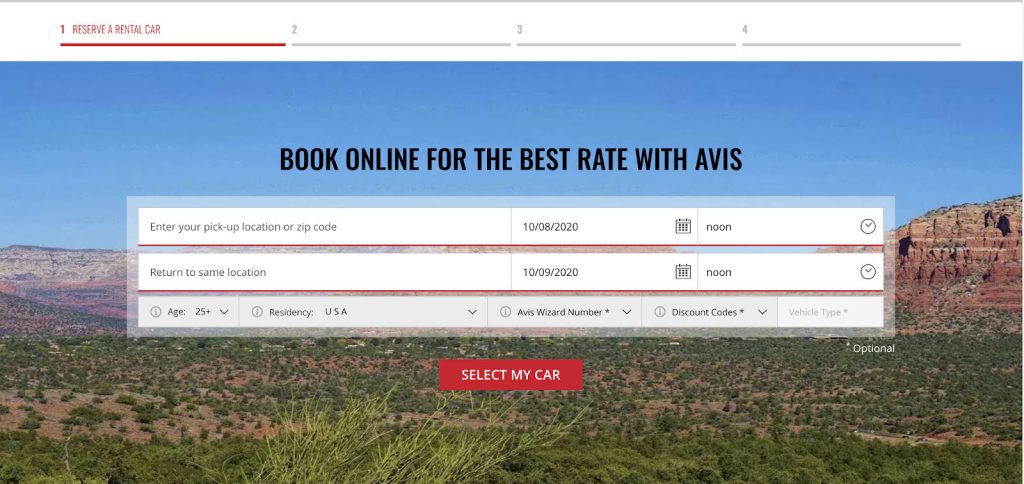 3. After inputting your information, you should end up with a list of available rental options. You can sort this list in a variety of ways, including mileage, seats, price and Avis' own recommendations.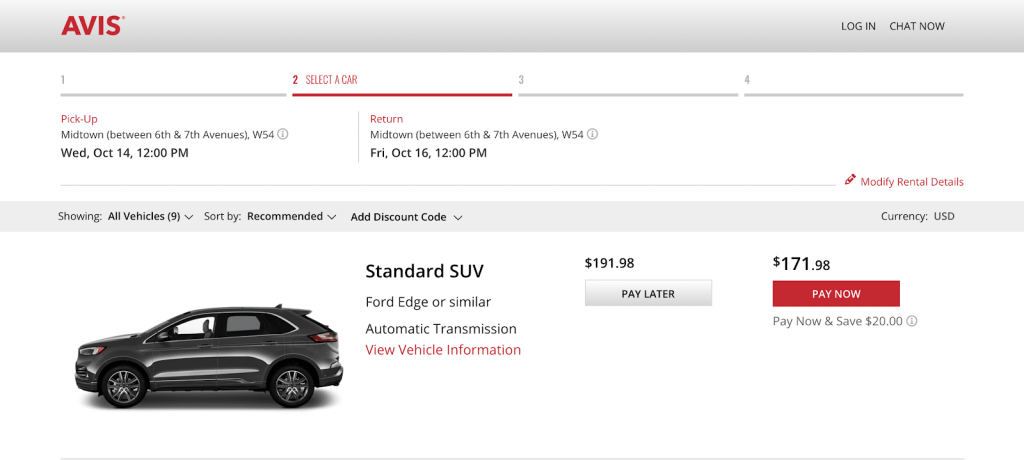 4. After you select a car, you will be prompted to either "Pay Later" or "Pay Now & Save." The latter option can save you up to 30% off the base rate (the "Pay Later" price). However, if you use the "Pay Now & Save" option, you will need to pay a fee if you need to cancel your reservation. If you select "Pay Later," you would not need to pay a fee for the cancellation of your rental.
5. If you cancel your "Pay Now & Save" reservation at least 24 hours before the pickup time you specified, then you will be charged $50. If you cancel within 24 hours of your reservation, the fee will be increased to $150. If you do not show up for your prepaid reservation, then you will be charged the full rental amount.
6. If you want to rent a car with the option of canceling the reservation later, then choose the "Pay Later" function. The price may be higher, but that gap is insignificant compared to potential fees of $50, $150 or paying the full rental price.
7. If you are looking for the most affordable options, you can sort the list from least to most expensive. Note that the price shown next to each car is the price of the total duration of the rental.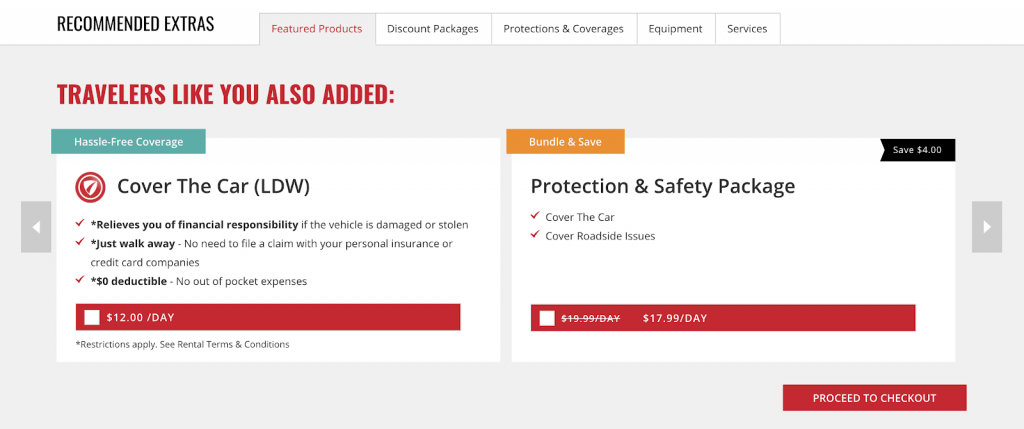 8. After you click "Pay Later" or "Pay Now & Save", you can select any extras you would like for your rental. Avis also provides discount packages, which group together related extras for a lower price, including the Protection & Safety Package, Unlimited Protection Package and the Data Saver Package. Prices are per day, so make sure you calculate the total cost of these packages. You can also buy parts of the package or extras that are not included. These can be found in the following tabs next to Discount Packages: Protections & Coverages, Equipment and Services.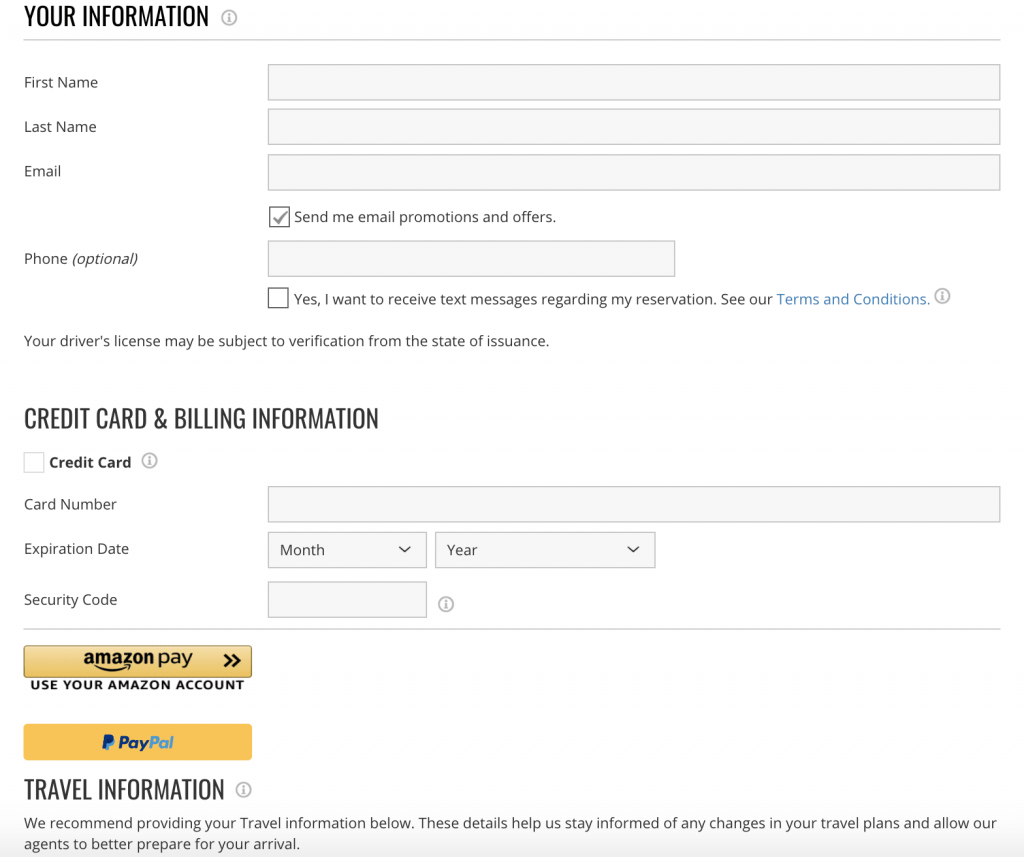 9. The final screen displays your receipt and asks for your personal information. If you select the "Pay Now & Save" option, then you'll be asked to input the required personal and billing information and click "Reserve." If you opt for "Pay Later," you'll only be asked to submit your contact information and any travel information.
Note that Avis does not require a deposit to reserve a car, but if you make your reservation with a debit card, a hold may be placed on your account for the estimated amount of the total rental.
Avis car rental partner offers
Avis partners with a variety of different companies to provide discounts and deals. These offers can be found on the homepage or by using the drop-down menu at the top of the page. Hover over "Offers" and click "Partner Offers" from the options that appear.
These offers change often, but here are the current options to provide you with a sense of the type of promotions that you can access:
AARP: Members save up to 30%.
Extended Stay America Hotels: Save up to 30% off your next stay.
MGM Resorts: Receive up to $75 in food and beverage credits for each night of your stay.
Union Plus: Members and their families save up to 30% off.
Universal Orlando Resort: Save up $200 when you bundle a Universal Orlando Resort trip that includes park, hotel and car tickets.
Veterans Advantage: Members save up to 25%.
Miles, points and partners
One of the most underutilized functions of Avis is their "Miles, Points & Partners" tab under "Cars & Services" in their main menu. Avis partners with a variety of airlines, hotels and other select companies to offer bonus points or miles and discounts to their loyalty program members.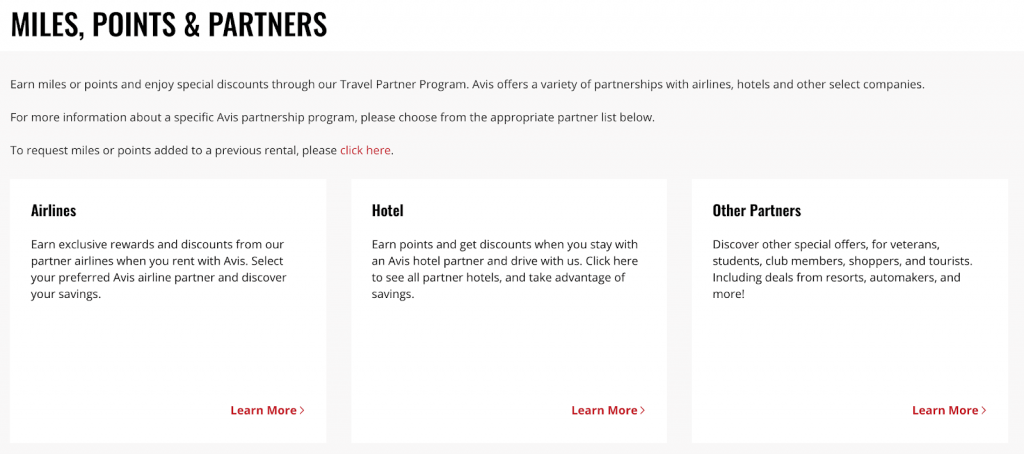 Avis airline and hotel partners
Avis has over 60+ partnerships with airline and hotel loyalty programs to help you earn even more points and miles. Here's a few of our favorites:
To get access to these benefits, you must provide your membership number when you make your reservation.
Savvy traveler tip: You can only earn rewards in one loyalty program at a time and earning rates vary by partner, so you should familiarize yourself with the terms and conditions of each loyalty program to figure out which is the best deal. In general, you can rack up extra points or miles on your Avis rental at no additional cost.
Avis mobile app
To make your car rental experience even easier, download the Avis mobile app on your phone. With the Avis app, you'll be able to:
Make, update or cancel a reservation. You can book a rental, make changes or cancel your reservation and even exchange or upgrade your car — even before pickup. To complete your reservation, you can also return your car on the app.
View and share rental receipts. Easily retrieve your rental receipt and share it with anyone.
Manage your Avis Preferred preferences. You can toggle your preferences on vehicles, location, add-ons, protection and coverages through your Avis Preferred profile.
Find parking spots and gas stations near you. You can find open parking spots near your destination and reserve a spot with the credit card on file. Also, you can find gas stations near you to fill up before your rental ends.
Avis Flex
For monthly rentals, the Avis Flex program allows you to rent an Avis car with considerable discounts.
This is a good solution for those looking for a short-term auto lease — you will also forgo any leasing and ownership fees, such as vehicle registration or car maintenance. You can even book one-way rentals through Avis Flex — perfect for long road trips or moves when you don't plan on returning to your starting location. Above all, Avis Flex guarantees better rates the longer you rent.
To get started:
You must rent for a minimum of one month to no longer than 11 months at a time.
You can call 1-800-524-9000 or book your Avis Flex rental through the Avis mobile app.
If you opt for the latter option, you can even choose your exact make and model of your car on the app.
If you ever want to change your car, you can schedule a vehicle swap with the rental location where you picked up your original car.
Avis business rentals
"Avis For Business" was designed to benefit small businesses. As a member, you and your company will gain access to free rental days and exclusive discounts each time you or your employees rent a vehicle with Avis. The more rentals your company completes, the greater the rewards that your company will receive. Here are some of the perks that you can expect to have after signing up for Avis For Business:
One reward day after your first completed rental and for every 15 completed rental days.
Double rewards for the first 90 days as a member.
Up to 30% off base rates each time a vehicle is reserved with your discount code.
Access to the Avis For Business member website where you can view all the rental activity and reward days for your company.
Complimentary Avis Preferred membership to help avoid lines and paperwork.
Dedicated customer service team that is a call or click away.
Avis car guide
The following list shows the examples of vehicles that you may expect when renting with Avis.
Avis Signature Series guide
Avis has a suite of luxury vehicles available for rent at select locations. Here are some example vehicles you may be able to rent:

Examples of available vehicles
Chevrolet Corvette Coupe
Range Rover Velar
Jaguar F-Pace
GMC Yukon Denali
Cadillac Escalade
Avis FAQs
Should I use a debit card or credit card to rent a car from Avis?
Debit cards are widely accepted at most U.S. Avis locations for payment, except for when renting premium vehicles and in certain locations (including the metropolitan New York tri-state area, Hartford, Conn., the Philadelphia metro area, Mississippi or Louisiana). However, you should consider making the purchase with a rewards credit card to rack up bonus points for your rental and to take advantage of the card's car rental insurance (if it offers one).
What is the deposit for an Avis car rental?
When you make your reservation you must put down a debit or credit card at the time of reservation, but you have the option to either pay later or pay the total rental cost at the time of reservation, which saves you 30% upfront. If you choose to pay with a debit card when you make your reservation, Avis will place a hold on your account for the estimated cost of the rental.
Is there any Avis car rental program that caters to small businesses?
Yes: Avis for Business. This program offers benefits and savings for small business owners and their employees who rent a car with Avis. These rewards include one reward day after your first completed rental and for every 15 completed rental days, double rewards for your first 90 days as a member, 30% off base rates, access to the Avis For Business member website and dedicated customer service.
Is Avis Preferred free?
Yes. Avis Preferred is free to join.
Can my spouse drive an Avis rental car that's in my name?
Yes. Your spouse or life partner can drive any Avis rental car that was booked in your name, without any additional fees. They will also have access to all of your benefits. The only stipulation is that they must be over the age of 25 and have a valid driver's license at the time they drive the rental car. You can also add up to two additional drivers to your vehicle for an extra daily fee per driver.
Can you use Southwest Rapid Rewards points to rent a car?
Yes, you can redeem Southwest Rapid Rewards points for rental cars, including but not limited to with Avis. To do so, you'd login with your Rapid Rewards account, click on Partners and select Avis. However, redeeming points for rental cars will not offer you the best value for your Southwest Rapid Reward points: ValuePenguin values redeeming points for rental cars between 0.6 to 0.8 cents per point, while points redeemed for Southwest flights are valued between 1.5 and 2 cents per point.