The Good Guys Review : Online Electrical & Home Appliances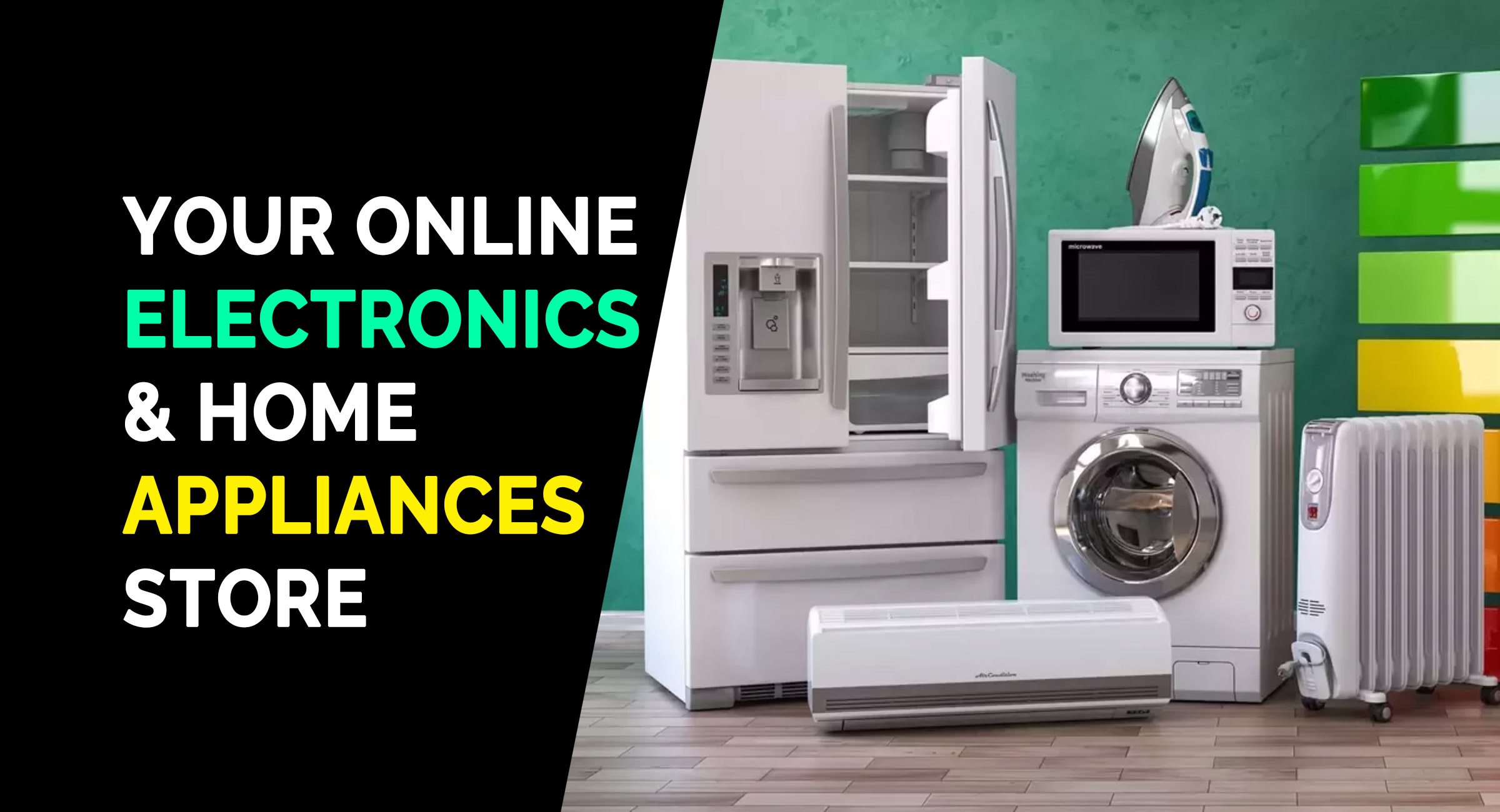 About The Good Guys

When the first The Good Guys store (known at the time as Ian Muir's Radio and Electrical Centre) opened in Melbourne's northern suburbs in 1952 by the Muir family, the company's philosophy was to delight customers and 'do good'.
Careful small acquisitions over the years provided the business with a strong foundation but it was re-naming to The Good Guys in 1998, supported by the unique selling proposition Pay Less Pay Cash and the now iconic TV commercial, which prepared the company for national expansion.
From humble beginnings, The Good Guys quickly became a household name, setting the standard for customer satisfaction and community giving, while continually evolving to meet ever-changing consumer needs.
This customer-centric approach is also reflected in the company's ongoing commitment to support and strengthen the communities in which it operates, and its Doing Good program which supports 14 charities across Australia through Workplace Giving, awareness campaigns and fundraising efforts.
In November 2016, JB Hi-Fi acquired The Good Guys, identifying the brand to be a strong strategic fit. Now united as JB Hi-Fi Limited, The Good Guys and JB Hi-Fi have created a new force in Australian retailing under the leadership of Group CEO, Richard Murray.
The Good Guys begin every day knowing it can make a difference by Doing Good. It's more than just a matter of corporate responsibility – it's an integral part of being a Good Guy.
The Good Guys Doing Good program aims to enhance the wellbeing of Australians through initiatives, actions and organisations that have a positive and sustainable impact. It addresses a number of pressing social problems while assisting those in the community who need a bit of a helping hand.
Overview of The Good Guys

At The Good Guys we're driven by our purpose to help families live better for less. Part of Australia's largest and fastest growing electrical and appliance retailer, we have over 3,500 employees across our nationwide network of more than 100 stores and a support office based in Southbank, Melbourne.
Since 1952 we've been delighting customers and 'doing good', and today we build on that heritage while always focused on fulfilling our goal to be Australia's strongest growing total home solutions electrical retailer.
You thrive in a dynamic and fast-paced environment where you'll be challenged every day to make a difference. You bring an unrelenting drive to deliver results, even when it's tough. You consider the customer in everything you do. And you gain the trust and support of those around you, working together to meet shared goals.
quareTrade is not required to make an offer for all devices. You must be at least 18 years old to be eligible to conduct a trade in transaction. The trade in offer will be revised if the device condition upon receipt is different from what you indicate when the offer is made. You are solely responsible for removing all data from the device prior to shipping. The Good Guys and SquareTrade deny any responsibility or liability for any lost files or data.
Whether in leadership roles or on the sales floor, our store teams are passionate about customer service, empowered to resolve customer issues on the spot, and driven to achieve results. With specialised training and supplier events, our teams are known as experts in the industry.
Our warehouse and distribution teams play an important role in supporting both our sales teams and our customers. With responsibility for ensuring the right stock is received and delivered to the right place at the right time, these roles call for a keen eye for detail and process.
The Good Guys Product Review

Whether you are looking for a cooktop, oven, dishwasher or fridge – The Good Guys have got you covered. Browse our selection of buying guides to discover the best kitchen appliances for you.
Having a dependable washing machine and dryer is essential for most Australian homes, but with so many different options available, we understand that finding the right appliances for your needs can be challenging. Our laundry buying guides include important considerations so you can make the best decision for your household.
Whether you are looking for a split system air conditioner, a pedestal fan or the best air purifier, The Good Guys have got the most efficient appliances to keep you cool on warmer days. Stay cool while on-the-go with portable air-conditioners, or stay warm when the BBQ runs late on a summer's night with an outdoor heater. Browse our helpful guides to find the best air treatment solution for you.
Before you make a purchase on any tech gadget, make sure to check out The Good Guys  buying guides for tips and advice.
Taking care of your  health  and wellbeing should be a priority. With a fantastic range of products from hair care to handheld massagers, The Good Guys can assist with find the perfect product to meet your self-care needs. Learn more by reading our buying guides below.
The Good Guys Televisions Product Review

Buy the best TVs online or in store from The Good Guys. You'll get a good deal on a huge range of TVs including OLED TVs, LED LCD TVs, Plasma TVs, Ultra HD 4K TVs, 8K TVs, Full HD TVs, HD TVs, DVD and Blu-Ray players and recorders for the ultimate in home entertainment.
There are many different kinds of TV out there, and one of them is your perfect match. Whether you are keen to know your Mini LED from your OLED, or you just want to know what kind of TV you need without having to master a new language of acronyms, this TV guide is here to ensure you pick the perfect TV for your home, budget and favourite content.
Most TVs available these days are considered smart TVs, which means they connect to the internet so you can watch your favourite streaming services like Netflix, Binge or Stan, without needing an external box. Some smart TVs can also respond to voice commands and control your smart home.
Lifestyle TVs are designed to fit in with, well, your lifestyle. They're TVs that blend more seamlessly with your surroundings and display art or other static images when they're not being used, so they're not just a black mirror.
Android TVs are a kind of smart TV that uses an Android operating system, like your smartphone. They sometimes integrate with your phone a little better, and, unlike some other kinds of TV operating systems, keep getting full operating system upgrades to keep them looking fresh for years. That said, almost all TVs will continue getting app updates for years, even if the user interface stays familiar, which might be better for some people.
The Good Guys Cooking & Dishwashers Product Review

Buy everything you need for your kitchen online and in store from The Good Guys. You'll get a great deal on the best freestanding ovens, wall ovens and built in ovens, dishwashers, cooktops, rangehoods, microwaves, sinks and taps and more from leading brands including Smeg, Bosch, Fisher & Paykel, Westinghouse, Whirlpool that will make your dream kitchen a reality and restaurant quality meals at home achievable.
Ovens with a pyrolytic function are electric ovens, running at ultra-high heats of up to 500°C to completely burn off grease and grime coating the walls, ceiling, racks and door; leaving behind ash for wiping with a moistened cloth once the self-cleaning cycle is complete.
Pyrolytic ovens are completely safe as the door locks for safety. Just be sure to remove any baking trays as these are generally not pyrolytic safe (double check the manual) and wait until the oven has cooled down before wiping away the ash.
Some ovens have catalytic liners fitted on the oven walls instead which work by absorbing fat spatters. The grease trapped in the liners will need to be burned off regularly by running the oven on a high temperature (again, consult the manual). Then once the oven is cool you can wipe down the liners with a damp cloth. Doing this regularly will ensure the liners keep working effectively. Remember that you will need to clean any unlined surfaces, so always check the lining before buying.
Rangehoods will either work by filtering and recirculating the air in your kitchen or by sucking the grease, heat, smoke, and steam through ducts and expelling them outside through your roof. Ducted rangehoods get the best performance but will require a more complicated installation.
The Good Guys Small Kitchen Appliances Product Review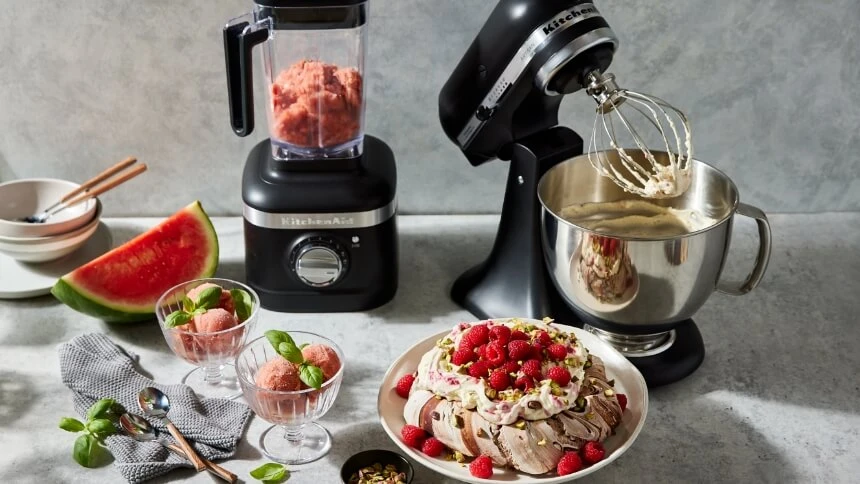 Buy the best range of small kitchen appliances in Australia online or in store from The Good Guys. You'll get a good deal on a wide variety of small appliances suited towards all sorts of cooking and preparation needs. Process and combine together your ingredients using mixers and food processors, create the perfect coffee and beverages or cook the perfect snack or meal straight from your benchtop.
When in a rush toasters and kettles offer easy solutions for your hot water and bread toasting needs or make the perfect sandwich using grills and sandwich presses. You'll get a good deal on small kitchen appliances from leading brands including Breville, Tefal, DeLonghi, Kambrook, making cooking easier so you can enjoy the finer aspects of life.
There are three main types of mixers to choose from, each suited to particular tasks. Depending on how much space you've got in your kitchen, or how much you love cooking and baking, you may opt for one, two or all three.
"What is in the commercial kitchen is now in the domestic kitchen, thanks to popular TV shows. Five years ago, I don't think we'd be having this conversation. Things get tested in the commercial world and over time that technology gets cheaper. For any budding cook at home, getting a good quality stand mixer will make life more enjoyable and you'll get more consistent results," Josh says.
Hand mixers with twin beaters are often the preferred choice for home cooks who might like a more hands-on approach in the kitchen. Hand mixers allow you to hold the mixer over the bowl and keep a careful watch over your mixture, adjusting the speed or motion as required.
The Good Guys Buy the best soundbars, speakers and headphones Review
Buy the best soundbars, speakers and headphones in Australia online or in store from The Good Guys. You'll get a good deal on the best wireless headphones and noise cancelling headphones as well as digital radios, portable Bluetooth speakers and home audio. Choose from leading brands like Beats, Sennheiser, Ultimate Ears, Sony, Philips and more.
Wireless speakers are a brilliant invention as they allow you to listen to your audio content, whether it's music, podcasts, radio or television, at home or on the go. New technology also means speakers can now scour the internet for information, switch smart lights on and off, search for news and more.
With no connecting cables, aside from a singular power cord, you can keep your home clear of clutter. If you want a true wireless experience, opt for a portable speaker as you can take it with you and listen to your content anywhere and at any time, or keep it anywhere in your home.
Portable speakers can be taken with you wherever you go so you can listen to music, podcasts and more whether you're at home, in the backyard, at the beach or on a picnic. Battery powered, portable speakers only need to be plugged in to charge. Most models have protective features, such as being water resistant, so they can be used everywhere.
The quality of wireless speakers can vary dramatically depending on how the speakers are designed to direct the sound. Some speakers only project sound in one direction, whereas other models project sound in multiple directions. Choosing a speaker that directs sound in multiple directions, or 360-degree sound, will provide you with a rich, deeper sound. Be sure to check how the models you're considering project sound before making your decision.
The Good Guys Buy Sport, Outdoors & Fitness Review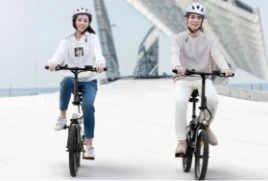 Get outside and get active using the best range of Sport, Outdoors & Fitness products available in Australia online or in store from The Good Guys. Save the environment and your savings with the latest Electric Scooters and Electric Bikes that run only on electricity, alongside having the appropriate Safety Gear & Accessories is important to stay protected on the road.
Be active from the comfort of home using the convenience of Home Gym Equipment, burn calories while protected from the outdoor conditions. Exercise from home and experience the great outdoors with the best Gym Equipment, Safety Gear & electric vehicles from leading brands including Ducati, Segway, Himo, Fiido & BH Fitness.
Things to know before you ride. Ride with caution and always wear a helmet and protective gear. Each state and territory in Australia have different rules and regulations for using your product, including where you can legally use such products and if you need to register them with your state's road traffic authority. Any information provided by The Good Guys is general in nature only and may not take account of your specific circumstances. It is the responsibility of each user to check their local laws before riding.
The Good Guys Buy Health & Grooming Buying Guides Review

Taking care of your  health  and wellbeing should be a priority. With a fantastic range of products from hair care to handheld massagers, The Good Guys can assist with find the perfect product to meet your self-care needs. Learn more by reading our buying guides below.
Back in the day, electric shavers were powered by either disposable batteries or a cord plugged into the wall. The first of these, however, was not great for the environment and diminished in performance as the batteries faded, resulting in nicks and scratches. The second meant you were limited by the length of the cord itself, which meant that it could be difficult to manoeuvre the shaver around your head.
We've gone wireless everywhere else in our lives and shavers have followed the trend. Some now sit in their own cradle, which serves as a charging device when not in use, while others simply plug into the wall. Which is another way of saying, they're ready to go when you need them. Generally speaking, 90 minutes of charging time will get you an hour of run time. Look for Li-ion batteries, which provide shorter charging times for longer results.
To ensure your shaver performs at its peak for as long as possible, a bit of maintenance is mandatory. An accumulation of fine bristles can clog the mechanism quicker than you can say 'shaving rash'.
Fortunately, it's an easy fix as some manufacturers have tweaked their designs so they can be flushed clear with nothing more than running water. Others have opted for one-touch latches that flip open the shaver heads for cleaning with water. Give it a clean after every use and the razor will reward you with years of service.
Shop the biggest range of rotary, single-blade and foil shavers from the best brands, including Philips, Braun and Remington, at The Good Guys in-store and online.
Frequently Asked Questions The Good Guys

Where is my online order?
You should receive an Online Order Confirmation email within 24hrs of placing your order.
Confirm that you have placed your order with your correct email address;
Check your Spam/Junk folders;
If you still require assistance, please contact us by clicking here and sending us a message. We'll look into this for you and email you with an update.
Can I cancel my online order?
Yes, if your item has not yet been dispatched, we will be able to cancel your order. Simply send us a message here and our team will cancel your order and issue a refund in the same tender used to place the order.
How do I track my online order?
For smaller products, an email with a tracking link and instructions will be emailed to you when your order has been despatched. For larger items, the store fulfilling your order will contact you to arrange a suitable delivery date and time.
Where do I go to collect my purchase?
Simply head to the nominated store and look for the Click and Collect signage and one of our team members will be able to help you with your order.