Top 5 WordPress Theme Builders 2021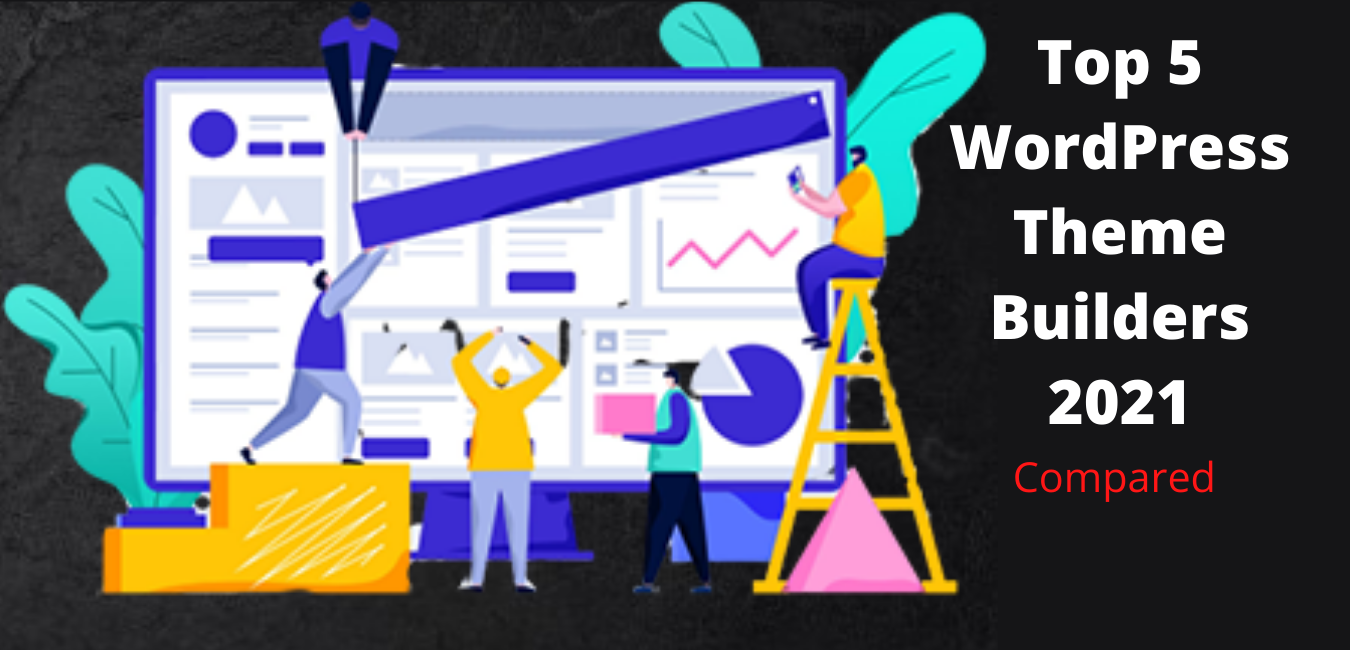 Are You Looking for The Top WordPress Theme Builders in 2021?
With a WordPress theme builder, you can design a highly-responsive website in seconds. This is one of the best solutions if you can't think of a unique theme that you want, or if you want to design a flexible website for your client.
You are lucky because the WordPress theme builder environment has advanced to an extent, building a website is no more a hassle. A big thanks to the growing competition between some of the page builder plugins around the world that has led to improvements in WordPress themes. If you'd planned to use WordPress theme builder a couple of years ago, you'd have not seen many options, but now there are so many high-quality theme builders that you can opt for.
You might have heard "WordPress page builders" but what exactly is a theme builder and how is it different from a page builder?
Page Builder needs separate editors for WordPress to create a stunning page and blog post designs without any proficiency in coding. The customization is limited to the content of the posts and pages.
Theme builder, on the other hand, is used when you have a wide range of themes to configure, and you want to customize these parts of your website without learning about coding.
In simple words, a page builder is used to customize individual pages and posts and a theme builder is used to customize individual components of your theme.
In this article, we are going to discuss the Top 5 WordPress Theme Builders. All of these five allows you to drag-and-drop interface to customize your theme according to your needs and preferences.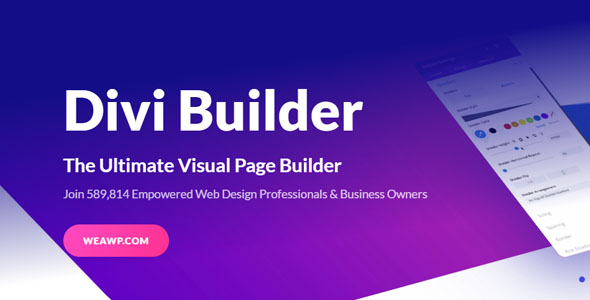 Divi WordPress Page Builder is one of the most popular WordPress Theme builders in the digital world and an Ultimate WordPress Page Builder. Divi tool takes the WordPress applications to a completely new level with its Incredible Visual Builder Technology.
Divi gives you an experience like never before. It is not just a WordPress theme builder; it gives you a platform to build a new website from scratch replacing the standard WordPress post editor with an incredibly superior visual builder.
Most newbies and professionals enjoy working with Divi to give you the power to create a jaw-dropping design with efficiency.
Divi is one of the premier WordPress themes offered to Elegant Themes' members. Having said that, Divi is produced by the highly-efficient team of Elegant Themes and is one of their flagship products. Initially, Divi was launched in 2013 but has been consistently updated and improved since then to remain one of the Tops in the WordPress theme builder categories. This WordPress theme has a page builder incorporated into it, which is available as a standard plugin called the Divi Builder if your site is already running on a theme.
Divi Builder isn't a theme builder. This feature is available only for the Divi theme. It gives you options to customize Divi's headers and footers and allows you to customize page templates.
Some of the salient features of Divi are mentioned below:
Flexibility to Customize Theme Components is the key feature – Divi builder uses the same intuitive frontend editor to build customized headers, footers, category pages, post templates, search pages, 404 pages, and product templates. This will help you to get templates with dynamic content.
Pre-installed theme Builder Packs –Divi Theme Builder comes equipped with pre-made templates in packs so you can easily build templates.
Intuitive Page Builder – The Divi theme offers one of the trending page builders for WordPress. This front-end editor is full of content modules and pre-designed page layouts that help you to build several well-designed, unique landing pages instantly. You can also use its split testing feature to compare different pages or module designs.
Additional Marketing Tools – Divi theme builder can be purchased by opting for Elegant Themes' club membership, which includes all products offered by Elegant Themes for WordPress like Bloom, Monarch, and an email opt-in plugin.
The price of Divi
The Divi theme comes loaded with tons of elegant themes when you join Elegant Themes' membership club. The best price to join this club is $89/year or can you opt for a lifetime membership for $249. the best thing about this tool is that supports a 30-day, money-back guarantee.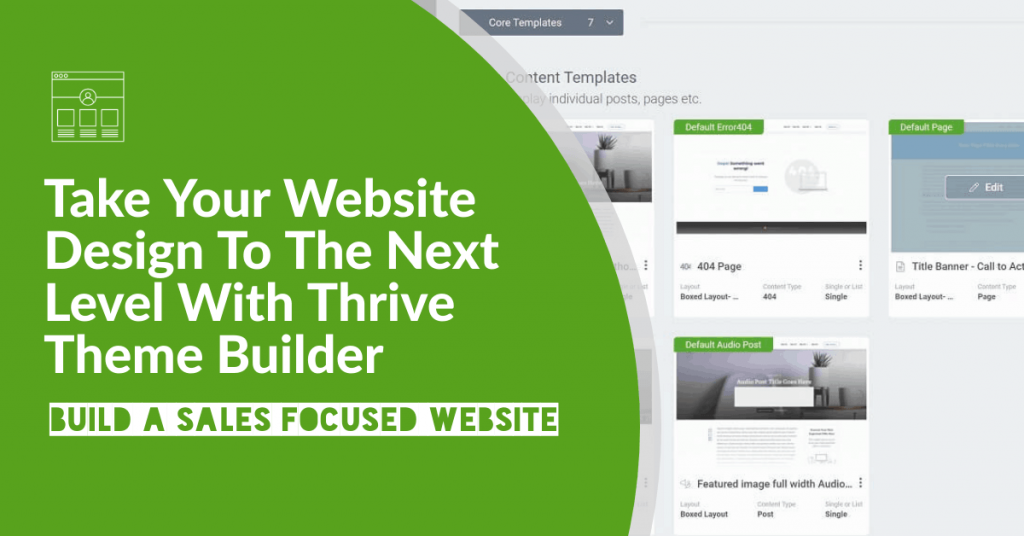 Thrive Theme Builder is one of the most flexible products of Thrive Themes. It is one and the only WordPress theme that allows you to build your personal customized theme without learning anything about coding.
There are so many themes in the market that allow you to choose customized fonts and colors, Thrive Theme Builder is a step ahead and allows you to build customized headers, footers, templates, sidebars for blog posts, 404-page, archive pages, and much more.
Things can become hard when you are just starting your new site or theme … the efforts to learn everything about the theme building can eat up entire day. You no longer have to deal with all of this when you have Thrive Theme Builder.
Salient features of Thrive Theme Builder are mentioned below:
Flexibility to Customize Theme Elements is the key feature. –using Thrive Theme Builder, you can customize your site's headers, footers, 404 page, sidebars, archive pages, template for a blog post, page layouts, search pages, and much more. The availability of options to the user is vivid as compared to other theme builders, which typically allows you to adjust a few theme options and choose from a tiny range of pre-installed header and footer layouts. The best thing about Theme Builder is its easy-to-use interface that offers plenty of theme options and a lengthy list of pre-designed layouts for clients to choose from to add a completely new look to your site.
Easy user interface: This Thrive theme Builder uses an easy-to-use and highly-intuitive User Interface that is user-friendly and well-designed. It is one of the active parts of things that make a theme so powerful for bloggers or marketers and help them build their own theme without learning or mastering coding skills.
Shapeshift Theme– Shapeshift is the first theme available for use with Thrive Theme Builder. It's a theme made with the builder meant to give you a start if you haven't started building your website yet. Its customization is almost similar to customizing the base theme, so you don't need to take the hassle of sticking to default layouts and styles. Several templates are included in this theme for each aspect.
Thrive Theme Builder Pricing
You can get complete access to Thrive Theme Builder by purchasing the Thrive Suite which is available for just $90/quarter. This will help you to get access to Thrive Architect (Page builder), Thrive Optimize (A/B testing), and much more.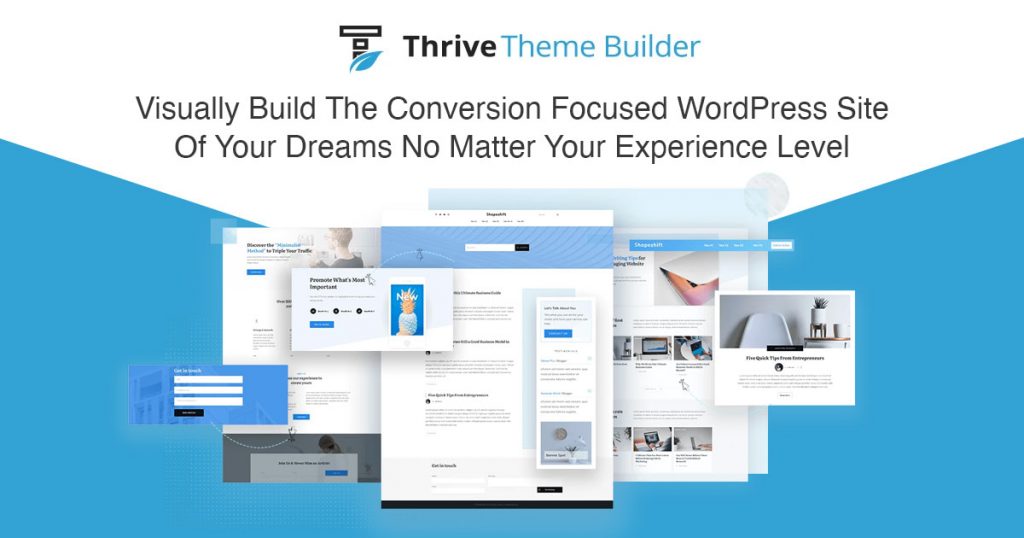 Thrive Suite allows you to use all of the plugins or themes on up to 25 personal websites. If you want to use plugins on your client's website, you need to get an additional Agency License.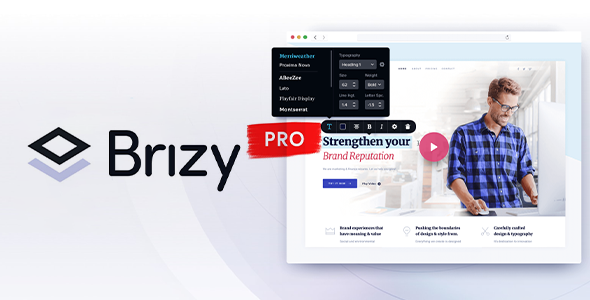 Brizy isn't that old, it has quickly grown and improved to attract a large number of followers and the developers have been consistently working on this tool to launch new features like theme building.
Brizy is one of the WordPress page builder plugins that comes with so many powerful options. It's produced and managed by the same team behind the development of ThemeFuse.
The best thing about Brizy is that it has a free version it can be easily seen in the official plugin directory of WordPress, but its theme building feature can only be seen in Brizy Pro. One of the most unique things about this tool is its visual, drag-and-drop editor. The entire Brizy team has worked together to make as many settings "inline" as possible, reducing the time to move back-and-forth between the sidebar settings area. It may be a small thing but it helps to take the user's experience to an all-new level.
Another unique feature of Brozy pro is that it incorporates the Brizy Sync tool, which works just like cloud storage for all your templates/blocks. You are free to keep templates on your site and save them so that you can easily reuse them. It must be noted that the current functionalities of Brizy's theme building are limited to header and footer design, but this should not be an issue if you want to design your website for a blog, it is good for simple websites.
Salient features of Brizy Pro are mentioned below:
Flexibility to create Customized Templates –You can use the same editor you used to build Brizy's page builder while creating customized templates and styles for headers, footers, and design layouts for single posts, search pages, 404 pages, category pages, archive pages, and more. You can use this tool to create templates for author, product, and shop pages as well.
Display options available: You can choose to display templates or when to display templates using the in-built theme display condition feature of Brizy theme builder.
Drag-and-Drop Page Builder – The main function of Brizy's theme builder is page building, and you can do this using drag-and-drop editor, with the easiest UI of any page builder for WordPress. There are pre-installed templates and page layouts within this theme builder.
Brinzy Pro for Theme building features can be purchased for as low as $49/year for up to three site licenses. This purchase supports a 30-day, money-back guarantee.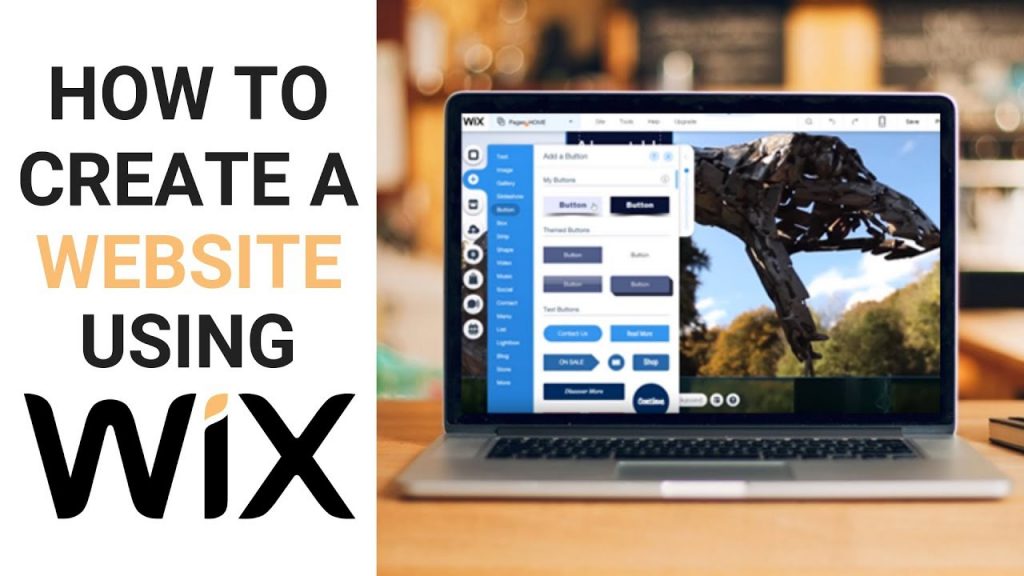 Wix is one of the leading WordPress Theme builders that has gained momentum over the past few years. This is due to the budget-friendly marketing campaigns featuring stars like Heidi Klum, Jason Statham, and Gal Gadot (also known as Wonder Woman). As of today, Wix is one of the biggest players in the website building market that has managed to build more than 160 million websites.
Their unique and impressive layouts are designed to build websites for small businesses, online stores, restaurants, and artists like musicians and photographers. The best thing about using this Theme builder is that they help to build websites that are optimized for mobile devices.
In simple words, you can understand Wix by comparing it to a prefabricated house: the fundamental structure is already there and you can't change it. You can paint the walls (choose a theme) and add furniture & fixtures (add applications) according to your preferences.
Wix is an affordable, easy-to-use, and hassle-free tool to create your website in minutes.
Gone are those days when building your website was considered something only professionals could do. Nowadays, a lot of WordPress Theme Builders like Wix are available in the market that can help you to create
Have you ever seen some of the examples of websites built using Wix; they are simply amazing and professional.
Salient features of Wix Website Builder are mentioned below:
Wix Editor: You can start from scratch or pick templates from more than 500 pre-designed templates. This is one of the most user-intuitive drag and drops website builders that can be used to design any website you want.
Wix ADI: This plugin instantly designs your dream website just for you. You will be surprised to see how fast this tool takes your website online.
Velo by Wix is an open development platform used to build advanced web applications. Get the freedom to design, manage, and deploy your next project with this tool.
Wix has all the professional features integrated in one place so you can build your website flawlessly.
Wix Website Builder Pricing
Wix Website Builder is available for free. If you want to add professional features like you want to add your domain name, you can purchase one of their premium plans starting from "Combo" to "Business VIP". The most economical ad-free plan of Wix with a customized domain name can be purchased for $14 per month.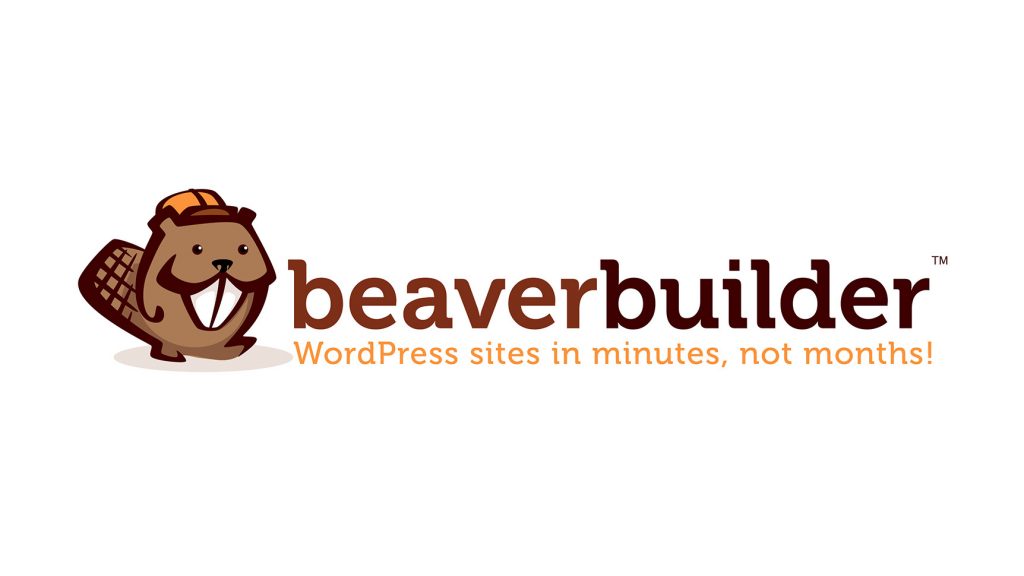 Beaver Builder is an awesome WordPress Theme builder tool, offering Great Support, and creating a Helpful Community.
Beaver Builder is one of the best WordPress page builders that you can trust for your business. Improve your website and come forward to join the list of more than 1,000,000 websites built with this tool.
Beaver Builder like other WordPress page builder plugins is available for free and its premium versions are also available for purchase. The thing that makes this plugin different from others is that it works with almost any WordPress theme, but the premium version can give you access to the Beaver Builder Theme, which opens up numerous doors for you to make sure your website design and style are unique and different from the rest.
However, you can get an extended version by purchased the premium version of Beaver Builder to customize various theme elements in third-party themes. This is the reason why it is called Beaver Themer.
Salient features of Beaver Builder are mentioned below:
Flexibility to customize Theme Components – Use this tool to create customized headers and footers, templates if you are publishing blog posts, 404 pages, archive pages, search pages, and custom post types. This tool works best with the Beaver Builder theme alongside multiple third-party WordPress themes.
Beaver Builder extension is unique in its terms. Beaver Builder is one of the well-established page builder plugins of WordPress. With an additional Beaver Themer extension, you can apply an incredibly visual, drag-and-drop Beaver Builder interface to your entire theme.
Can choose display Conditions: This tool gives you options to customize display options like what and when to display. Dynamic content of the website may your website stand out from the crowd.
Front-end Page Builder – The Beaver Builder uses a front-end editor while working as page and theme builders. This editor is so easy to use that non-developers can easily navigate it. It comes loaded with dozens of modules and page layouts.
The price of Beaver Builder WordPress Theme Builder
Beaver Themer is an extension of the premium version of the Beaver Builder WordPress plugin, so you need to get the license for the Standard version. The price of this tool is $99 for your first year and a 40% discount will be applied for automatic renewals.
The additional cost of Beaver Themer is $147 for your first year, 40% discount will be applied for auto-
renewal. All products can be purchased with refund assurance within 30 days of purchase.
How to choose the best WordPress theme builder for your website
WordPress theme builder that you want to use depends on the stage of your website. If your site isn't built yet, you can go for Thrive Theme Builder or Divi WordPress Page Builder, these builders have their own themes, so you can easily use them while building a new site or rebuilding an old one.
If you already have a site built on some theme, you can go consider Beaver Builder or Brizy pro theme builder. These theme builders work best with third-party themes, and they also give you refund options if your theme fails to adjust to the new theme.
We must mention here that Brizy theme builder isn't a complete theme building tool, It can only handle headers & footers, but can't save pages or blog posts. So, if think you want to use a website for blogs, Brizy should not be a good idea. But, if you want to build a website that is simple 'brochure' style, Brizy can be a blessing.
If you don't want any complexity, Thrive Theme Builder is the best solution.