What is WeVideo? Describe Features and Pricing of WeVideo?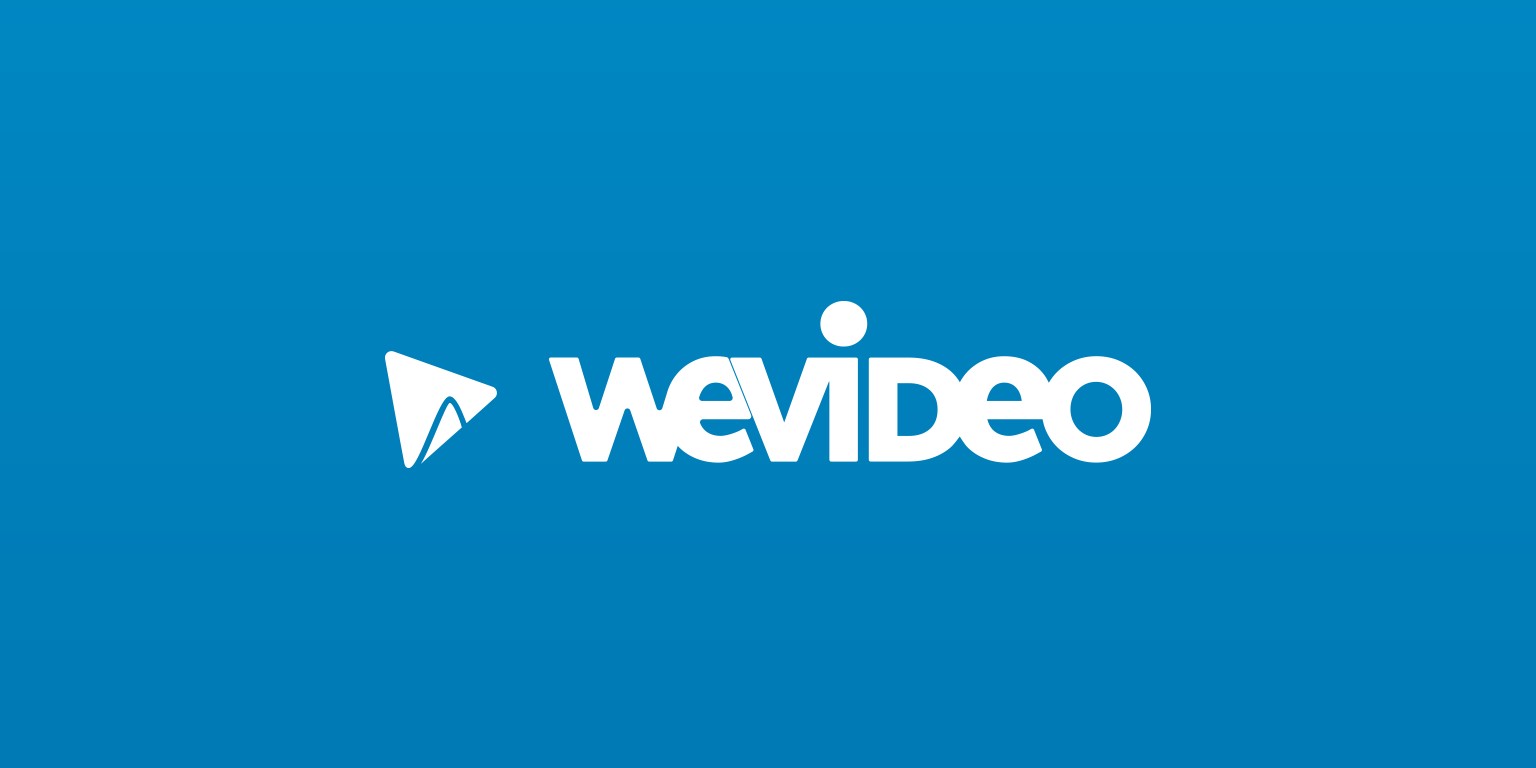 WeVideo is an easy-to-use and cloud-based video editing and sharing suite for schools, business, and third-party media. The application is crafted to enable users to capture, create, view, and even share movies at high resolutions. It's a powerful, fully-featured program that utilizes JumpStart technology to transform the landscape for video editing.
The multi-platform video editor provides a seamless editing experience thanks to its support for multiple formats of video, audio, images, and graphics. It also offers a set of features that allow for the effortless creation of stunning movies in minutes. Some of its key features include; 720p video resolution, WeVideo JumpStart, Cloud storage, Motion titles, Screencasting, Green screen, Music library, Slow motion, and Voiceover. In addition, all WeVideo plans include multi-track editing and storyboard, advanced text editing, built-in graphics, customizable environment, and file & media manager.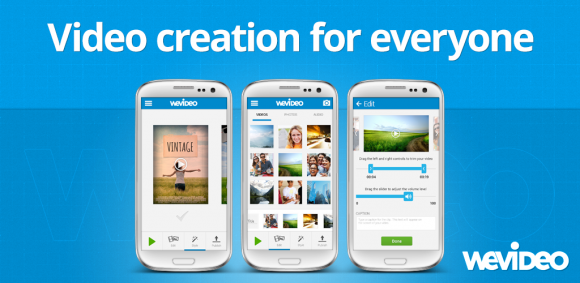 720p video resolution
WeVideo JumpStart
Cloud storage
Motion titles
Screencasting
Green screen
Music library
Slow motion
Voiceover
Multi-track editing and storyboard
Advanced text editing
Guilt in graphics
Customizable environment
File & media manager
The main benefits of WeVideo are its user-friendly interface that simplifies advanced video editing to enable both beginners and seasoned editors to create great videos effortlessly.  Its straightforward layout provides complex and simple features to offer full creative control. WeVideo JumpStart technology makes video editing easy and fast. You can instantly start editing in the cloud through this exclusive technology without having to wait for locally stored files to load.

WeVideo's cloud-based nature is another noteworthy feature that allows you to collaborate with friends to make different edits on the same footage. You can work anywhere and anytime as the software has cloud storage coupled with its cross-platform functionality. You can simultaneously mix previously uploaded media with the locally stored media. Besides, the app is compatible with Mac, Windows, iOS, Android, and Chromebook.
Users can also convert ideas into movies through multiple video editing modes. For example, the storyboard enables you to create beautiful movies in minutes. The timeline mode has more advanced features. You get the opportunity to mix and match over 600 formats of audio, video, and images with green screen, special effects, graphics, speed control, and more.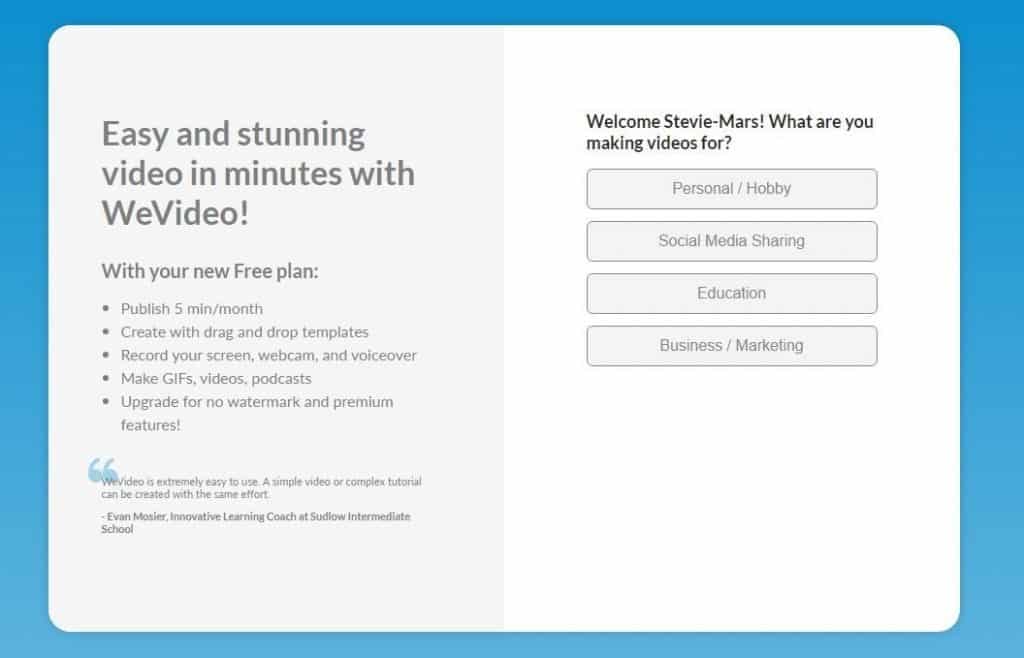 IS IT ANY GOOD?
This site makes it fairly easy to quickly create a professional-looking video. The themes are fun to play with, and kids will get a kick out of changing their video's tone with a retro filter. You can upload media directly from other websites, such as Flickr or Dropbox, or from your own computer, making it easy to source content. Finding help could be more intuitive (it's currently on a separate page that's hard to locate), but overall WeVideo is a solid editing program, and its focus on collaboration sets it apart.
How Much Does WeVideo Cost?
WeVideo Pricing Plans:
Free Trial: Yes
Power plan: $9.99/month
Unlimited plan: $15.99/month
Business plan: $39.99/month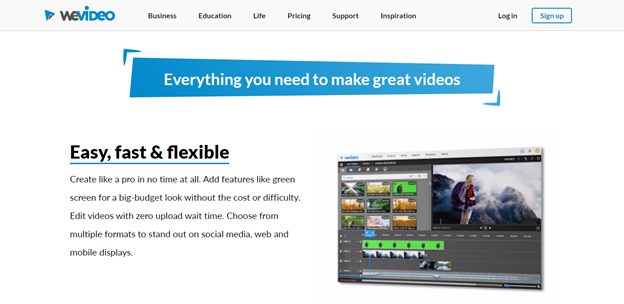 Conclusion
I have to admit that when I was looking for a video editor and found WeVideo, the name wasn't really giving me the impression of a full video editing suite, like its competitors Adobe Premiere "Pro" right, with a big P.

But after really diving in and trying out its features and creating content, I am honestly impressed by its ease of use!
It really has everything you need to create amazing videos without any restrictions.
The price point is just right
You get a ton of features
It's fast
And the fact that you can use it on any computer is a real game-changer.
You don't need to buy a new computer with a ton of horsepower just to edit videos anymore. And that's why in our WeVideo Review, we recommend it for anyone looking to create amazing